Story highlights
Kvitova lost in French Open second round
Czech returning early from injury
"I still don't feel two of my fingers"
Kvitova stabbed by an intruder at her home last December
Petra Kvitova says she still can't feel two of her fingers five months after she was stabbed during an attempted burglary at her home.
The two-time Wimbledon champion suffered disappointment in her comeback as she lost 7-6 (7-5) 7-6 (7-5) in the second round of the French Open to American qualifier Bethanie Mattek-Sands on Wednesday.
Kvitova had said before the start of the tournament that she'd already won her "biggest fight" by returning to tennis, but revealed the daily struggle she's going through to regain full use of her left hand.
"The feeling is weird, I have to say," Kvitova told CNN Open Court's Pat Cash. "One day it's good, one day it's not as good.
"I still don't feel two of my fingers which were damaged and this is just how I'm taking it. I have it (the injury) and I'm just playing with what I have.
"Sometimes you have a good card, sometime you don't have a good card and you just have to play with what you have."
Playing only her second competitive match since the December knife attack, the 27-year-old battled back from 3-1 down in the second set only to lose the tie-break by coughing up a double fault.
Kvitova had made a quicker than expected recovery from the career-threatening injury sustained to her playing hand to compete at Roland Garros.
The 15th seed had progressed from the first round with a straight-sets win over American Julia Boserup, saying it was a "pleasure" to be playing on the clay.
READ: Kvitova makes winning return
READ: Kvitova recovers from stabbing to play French Open
READ: In defense of tennis grunting
"It's nice to see you (the media) all, thank you for the heartwarming welcome here," Kvitova said. "It was a great experience for me, a great comeback with my first win in the first round.
"Unfortunately I lost today (Wednesday) but I'm still happy that I'm here. The mission is completely. We came here as a starter to my new career, if I can call it that.
"To play a game, to have all the media stuff done, seeing all the other girls and other people around. Now I hope to just focus on my game an improving."
Kvitova had suffered what her surgeon, Dr Radek Kebrle, described as an "horrific" injury in the knife attack and said the chances of her playing tennis again were low.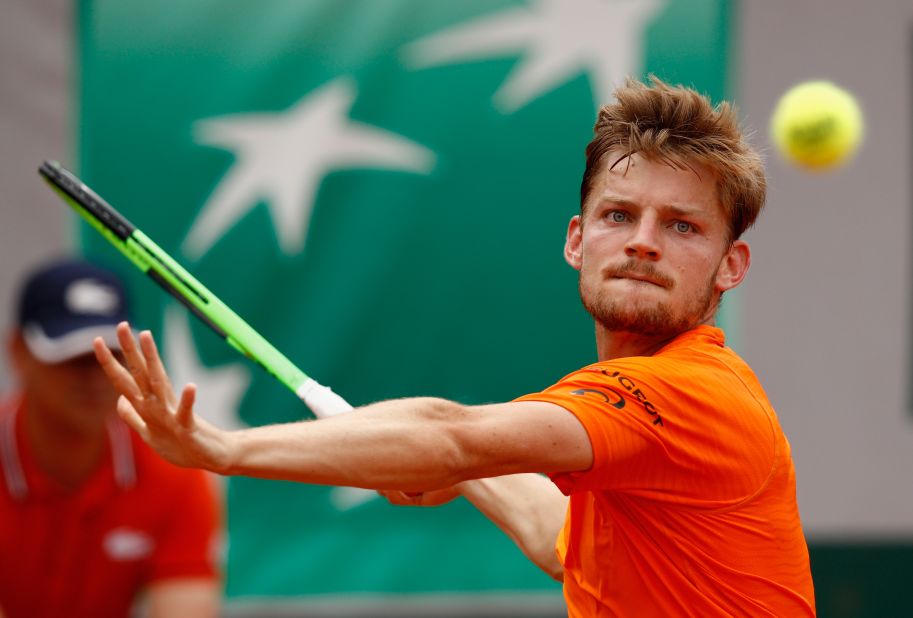 French Open: The best of the action from the first round in pictures
The world No.16 was at home in the city of Prostejov, about 160 miles east of the Czech capital, Prague when an intruder burst into her apartment at around 8:30 a.m. on the morning of December 20.
She was able to fend the attacker off, who then fled, but the player needed emergency surgery to repair damage to tendons and nerves.
In the weeks after the attack Kvitova admits she tried to forget about tennis as much as possible.
"At the beginning, when the Australian Open was on, I was really sad," she said. "Just watching from the sofa when the other people are competing for the trophy wasn't a great feeling.
"Maybe that's why the motivation became bigger and bigger. I wasn't trying to think about the tennis because if I did, my mentality was a little bit down because I couldn't play.
"I started to study to think about something else, I was working hard on my hand and on my recovery to be back, doing everything I could – not just thinking about tennis. That's probably what helped me as well."
Kvitova says she worked hard on her overall fitness during her time off, but nothing can prepare you for the rigors of a grand slam match.
For now, though, she is just enjoying her new lease of life.
"I've already won my biggest fight," Kvitova told reporters Friday. "I stayed in life and I have all my fingers."