Saudi Arabia, Bahrain, Egypt and the United Arab Emirates broke off relations with Qatar in the worst diplomatic crisis to hit Gulf Arab states in decades.
The three Gulf countries and Egypt accused Qatar of supporting terrorism and destabilizing the region. Qatar – which shares its only land border with Saudi Arabia – has rejected the accusations, calling them "unjustified" and "baseless." Yemen and the Maldives also cut ties with Qatar.
Qatari citizens have been told they have 14 days to leave Saudi Arabia, Bahrain and the UAE, and those countries also banned their own citizens from entering Qatar.
Key developments:
– Qataris given 14 days to leave the UAE, Bahrain and Saudi
– Qatar ejected from the Saudi-led coalition in Yemen over alleged support of ISIS and al-Qaeda, according to Saudi state media
– Yemen and Maldives governments also cut ties with Qatar
– Emirates airline says it's suspending all flights to and from Doha starting Tuesday morning
– Kuwait, Oman only Gulf Cooperation Council members remaining with ties to Qatar.
– Iran blames tensions on Donald Trump's recent visit to Saudi Arabia
– Saudi Arabia said it closed Al-Jazeera office in kingdom
– Turkey calls for dialogue to resolve the rift
Saudi Arabia's state news agency announced the cutting of ties Monday, saying it was seeking to "protect national security from the dangers of terrorism and extremism."
All ports of entry between the two countries will be closed, according to the statement.
Gulf allies have repeatedly criticized Qatar for alleged support of the Muslim Brotherhood, a nearly 100-year-old Islamist group considered a terrorist organization by Saudi Arabia and the UAE.
The UAE accused Qatar of "funding and hosting" the group in its statement announcing the severance of ties.
It also cited Qatar's "ongoing policies that rattle the security and sovereignty of the region as well as its manipulation and evasion of its commitments and treaties" as the reason for its actions.
Saudi Arabia accused Qatar in its statement of "adopting" groups, including the Muslim Brotherhood.
Qatar denies that it funds or supports extremist groups.
However, the Saudi-led Arab coalition fighting Yemen's Houthi rebels also expelled Qatar from its alliance, alleging support of "al Qaeda and Daesh [also known as ISIS], as well as dealing with the rebel militias," according to Saudi's state media agency.
Saudi Arabia, the UAE, Bahrain, Oman, Kuwait and Qatar form a close regional alliance known as the Gulf Cooperation Council, established in 1981. After Monday's development, only Kuwait and Oman have ties with Qatar. The Emir of Kuwait urged Qatar's Emir to exercise "self-restraint and refrain from steps that would escalate the situation," according to Kuwait's news agency, KUNA.
As the crisis deepened in the region, Bahrain's foreign ministry said it was suspending diplomatic relations "in order to preserve its national security," according to a statement.
Qatari diplomats had 48 hours to leave and airspace and ports between the countries would be closed within 24 hours of Bahrain's announcement, it said. Bahrain said its decision was based on what it said was Qatar's destabilizing actions.
In further developments Monday, Egypt said Qatar had taken an "anti-Egyptian course" and that Cairo had been unable to dissuade it from supporting terrorism.
Egypt's Ministry of Foreign Affairs issued a statement saying that Qatar diplomats had 48 hours to leave the country.
Flights suspended, lines at supermarkets
Dubai-based airline Emirates said it is suspending all flights to and from Doha, the capital of Qatar, starting Tuesday; Emirates said it was instructed to do so by the UAE government.
Abu Dhabi-based Etihad Airways will also suspend its Doha flights on Wednesday. Other airways in the countries involved are expected to follow suit.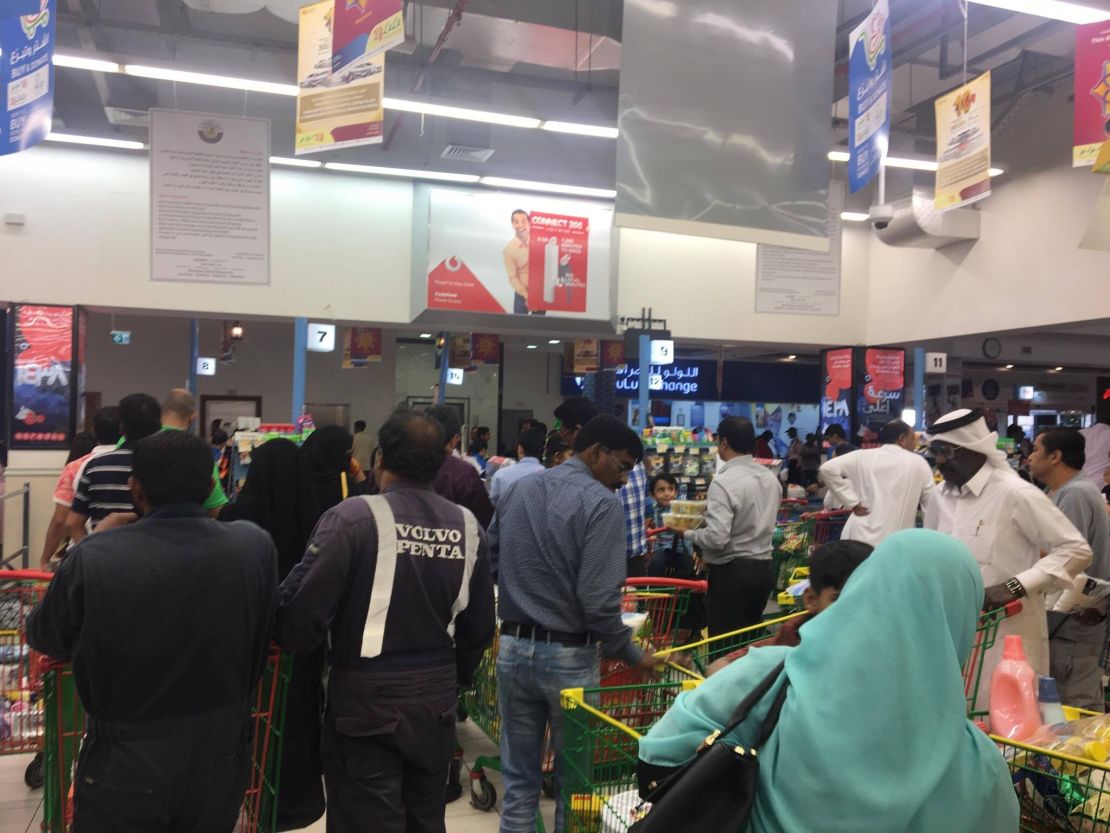 There were reports of long lines at supermarkets in Qatar on Monday as people stocked up on food after news that Saudi Arabia was closing the country's only land border.
Shalome Pinto shared pictures with CNN from Lulu Hypermarket in Doha and said her usual two-minute wait at the checkout line was 30 minutes amid the rush.
Tensions over Iran
The news comes two weeks after Saudi Arabia, the UAE, Bahrain and Egypt blocked several Qatari media outlets – including Al Jazeera – over comments allegedly made by Qatari Emir Sheikh Tamim bin Hamad Al Thani. Al Thani reportedly hailed Iran as an "Islamic power" and criticized US President Donald Trump's policy towards Tehran.
The Emir's alleged comments appeared on Qatar's official news agency, but Qatar said the website was hacked, the report fabricated by the culprits.
Saudi Arabia on Monday announced on its state news Twitter account that the Ministry of Culture and Information closed the Al-Jazeera office in the kingdom.
Qatar 'fake news' spat divides Arab media
Saudi Arabia and Iran are at odds over a number of regional issues, including Iran's nuclear program and what Saudis see as Tehran's growing influence in the kingdom's sphere of influence – especially in Syria, Lebanon and neighboring Yemen.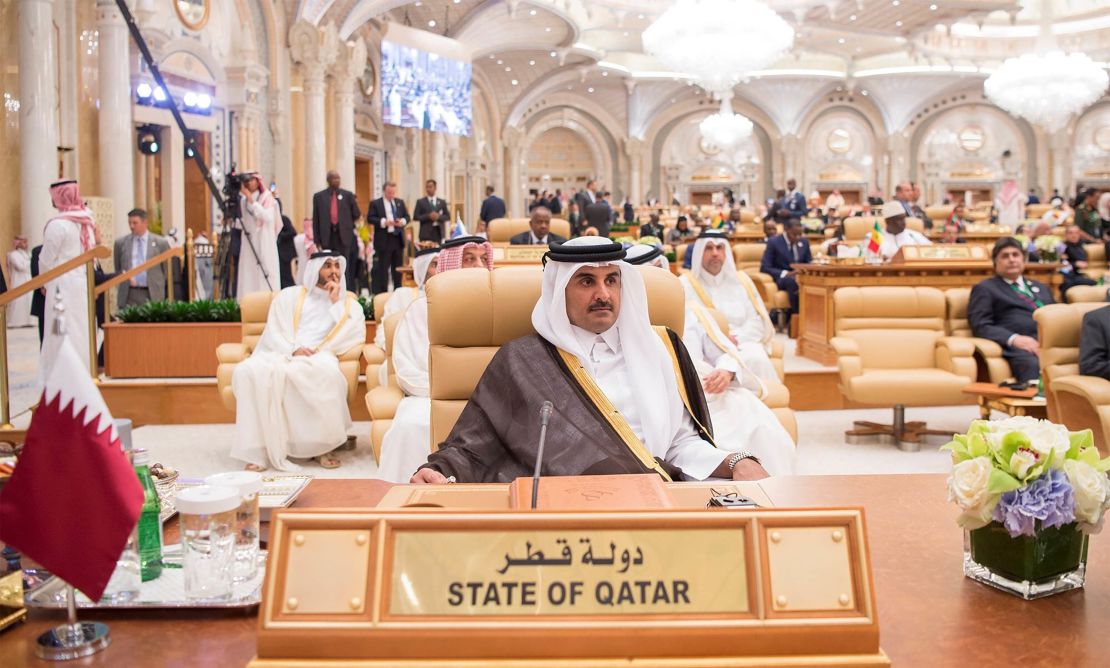 "There are two competing theories," Gayle Tzemach Lemmon, senior fellow at the Council of Foreign Relations, said about the origin of the spat.
"One is that Saudi Arabia felt emboldened after Donald Trump's visit, and Trump's administration has had a strong stance on Iran, which is backed by Qatar.
"Another theory is that this is a product of a month's tension, all brought to a breaking point after the Qatar news agency hacking story."
Trump recently visited the Saudi capital and addressed 55 Muslim leaders in a landmark speech urging them to increase efforts to combat terrorism.
Iran's state news agency, the Islamic Republic News Agency, or IRNA, blamed tensions on the US President's visit.
"The first impression of the US President Donald Trump's visit to the region is the recent tension in the countries' relations," said the chairman of the Iranian Parliament's Foreign Policy and National Security Commission, Alaeddin Boroujerdi.
"Neighbors are permanent; geography can't be changed," tweeted Iran Foreign Minister Mohammad Javad Zarif. "Coercion is never the solution. Dialogue is imperative, especially during blessed Ramadan."
He made reference to the current holy Muslim month of Ramadan, a period of fasting and contemplation.
Russian President Vladimir Putin and Turkish President Recep Tayyip Erdogan discussed over the phone the Qatar developments and called on all interested countries to engage in dialogue, the Kremlin said Monday. Turkey's Foreign Minister Mevlut Cavusoglu expressed "sorrow" at the decision of countries to cut ties with Qatar and asked for a peaceful solution to the diplomatic rift, the country's state news agency Anadolu reported.
Cavusoglu said the nation is ready to help bring the disputes to a manageable level.
"Dialogue should be continued under all circumstances so the existing problems can be solved in a peaceful way," he said, according to Anadolu.
The General Secretariat of the Organization of Islamic Cooperation called on Qatar to abide by its previous agreements signed under the umbrella of the Gulf Cooperation Council, particularly those relating to stopping the support of terrorist groups and their activities and media incitement.
US offers support
Speaking from Australia, US Secretary of State Rex Tillerson urged the respective countries to work out their differences, and offered US assistance to do so.
"We certainly would encourage the parties to sit down together and address these differences. And if there is any role that we can play in terms of helping them address those, we think it is important that the GCC remain unified," Tillerson said.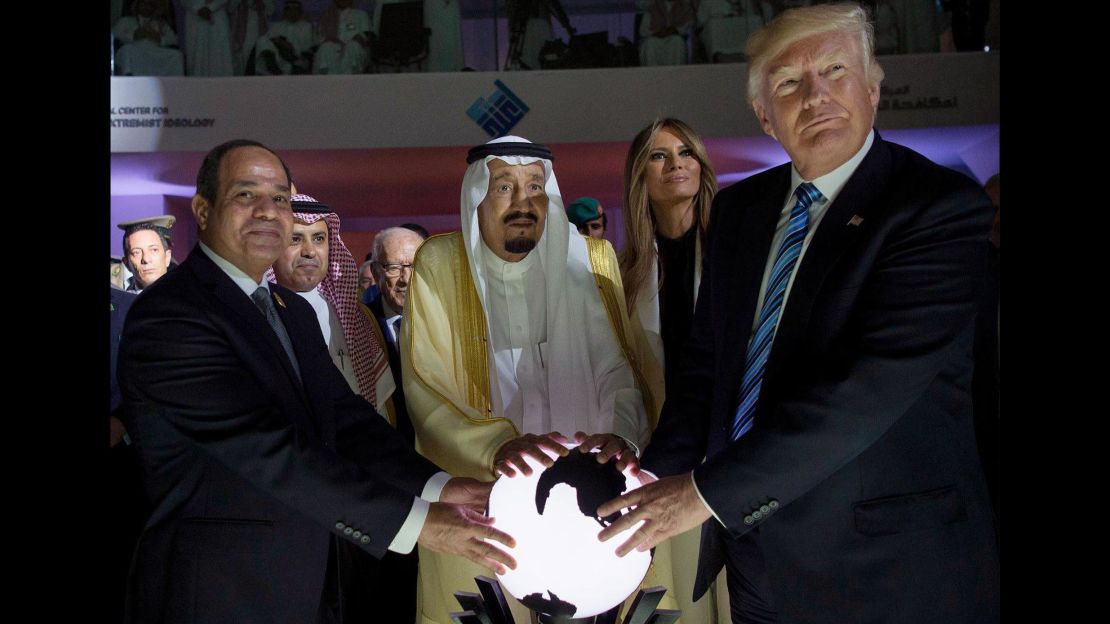 The US' biggest concentration of military personnel in the Middle East are located at Qatar's Al Udeid Air Base. The sprawling base 20 miles southwest of Doha is home to some 11,000 US military personnel.
Qatar is due to host the 2022 FIFA World Cup, but FIFA declined requests for comment on whether the tournament will be affected.
CNN's Sol Han, Hamdi Alkhshali, Donie O'Sullivan, Susannah Cullinane and Gul Tuysuz also contributed to this story.
Correction: A previous version of this story incorrectly stated the number of countries in the GCC.