Story highlights
4-year-old Frankie Delgado inhaled water while swimming on vacation
Dry drowning is the result of water left in the lungs that causes swelling
(CNN) —
A week after swimming on a family vacation, a 4-year-old boy from Texas took his last breath. The suspected cause of death is "dry drowning," a rare condition in which there is a delayed physical reaction to inhaling water.
Frankie Delgado was playing in knee-deep water during a Memorial Day weekend trip to Texas City Dike when a wave from a distant ship knocked him over and his head went under, said his father, Francisco Delgado Jr. A family friend picked him up, and Frankie said he was OK.
"He had fun the rest of the day," Delgado said. "I never thought nothing of it."
The next night, Frankie began to vomit and have diarrhea. Delgado and his wife had taken the boy to the doctor for similar symptoms before and were told it was a stomach bug, so they decided to treat him at home. Doctors now suspect these symptoms were the result of the water he had inhaled the day before.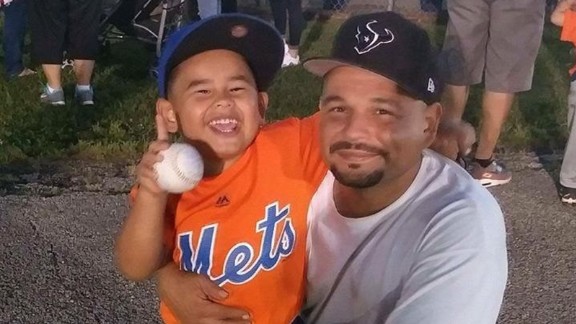 Family photo
The problems continued that week, and after Frankie woke one night complaining of shoulder pain, Delgado decided to take him to the doctor the next morning.
"I love my son so much. I'm always touching him, and I'm always talking to him when he's sleeping, and all of a sudden he just woke up," Delgado said. "He looked at me, and he just rolled his eyes back and took a deep breath. I was like 'Frankie, what's wrong,' and I got up real quick, and I saw that he took a breath but never exhaled."
Frankie was rushed to the hospital. But after medical staff spent over an hour trying to resuscitate him, he was pronounced dead. They found water in his lungs and around his heart and told his parents that he died of "dry drowning," also known as secondary drowning.