It was supposed to be the Brexit Election. When Theresa May announced back in April she was calling a risky snap election, three years before it was necessary, she invited British voters to increase her Conservative government's majority and give her the strengthened mandate she needed to go into Brexit talks and get a good deal for the country.
It was a battle between what she defined her "strong and stable" leadership and a "coalition of chaos" under her opponent, the Labour leader Jeremy Corbyn.
In the end, it was the Brexit Election – just not in the way everyone predicted. Having pledged to be the strong Prime Minister fighting for Britain in the negotiating room in Brussels, May appears to have lost her majority because of voters rejected the type of Brexit she had proposed.
May had set out a plan for a "hard Brexit", with Britain severing almost all ties with the European Union. Instead, voters preferred the "softer Brexit" proposed by Labour under Jeremy Corbyn, or the "no Brexit" line touted by the Liberal Democrats, still fighting the cause for Remain.
With most results in, Labour has picked up the support of two crucial groups of voters: Leave supporters in the north of England who at the 2015 election had backed the anti-EU party Ukip, and Remain voters in the south of England who switched from both Conservatives apparently in protest at Brexit.
Brexit talks delayed?
The result means Brexit talks are now in danger of being delayed. Formal negotiations are set to start in just 10 days, on June 19. But with uncertainty about who the Prime Minister will be over the next few days, it is possible that the EU's chief negotiator, Michel Barnier, will announce a delay.
This is likely to cause further uncertainty to sterling markets, after an initial fall in the pound late on Thursday when the exit poll suggesting a hung parliament was first released.
If coalition talks are not resolved within days, this looks like a likely option. If the election is a stalemate and no one can form a majority government, it is possible there will be another general election in the fall.
Disaster for May
The result is a personal disaster for May, who staked her authority on the election and looks to have thrown away the first Conservative majority for 18 years after just two years. It looks like she can only remain in power by relying on the support of the Northern Ireland DUP, the UUP or both. Conservative MPs, furious at being forced into an early and unnecessary campaign for nothing, will start demanding she steps down.
May looked shattered when she appeared at the declaration of her own constituency result in Maidenhead just after 3am. "At this time more than anything else, this country needs a period of stability," she said, her voice faltering, suggesting she intends to cling on.
But Conservative MPs will find this statement extraordinary given she repeated the mantra "strong and stable" throughout the campaign and the result has ended up in huge uncertainty, instability and a falling pound. It is possible there will be a challenge to her leadership as soon as Friday or over the weekend, with Brexit supporting MPs like Boris Johnson, the Foreign Secretary, and David Davis, the Brexit Secretary, tipped as potential challengers.
Labour's success
While it's important to remember Labour have not won this election, or even ended up as the largest party, the party's achievement is considerable. There is more than Brexit at play, however. A month ago, Labour had one of its worst ever performances in the local elections, pointing to disaster for Corbyn in Thursday's general election. But since those local elections, the Labour and Conservative manifestoes changed everything.
Corbyn's manifesto was an array of left-wing populist policies: higher taxes, but more money for the NHS, schools and university students, renationalization of some key industries. The polls suggested voters liked what they saw.
The Conservative manifesto, by contrast, marked a turning point: it included a shake up in funding for elderly care, which opponents branded a "dementia tax", a label which stuck and May had to hastily announce tweaks to the policy in the face of a backlash.
Two terrorist attacks, in Manchester on May 23 and in London on June 3, provoked a debate about national security. This should have benefited May, a former Home Secretary who was tough on law and order, and damaged Corbyn, who has voiced support in the past for the IRA and Hamas. Yet May faced accusations of cuts to police officers during her time as Home Secretary and Corbyn's rating did not seem to suffer on this issue.
Youth vote
Another factor that was crucial in Labour's surge was the youth vote. At the local elections, young people were less likely to turn out and voting among this age group is generally lower in elections than older voters.
On Thursday, there were signs that the 18-24 age group had turned up to back Corbyn: including in university areas like Sheffield Hallam, where former deputy prime minister Nick Clegg, a Liberal Democrat lost his seat to Labour.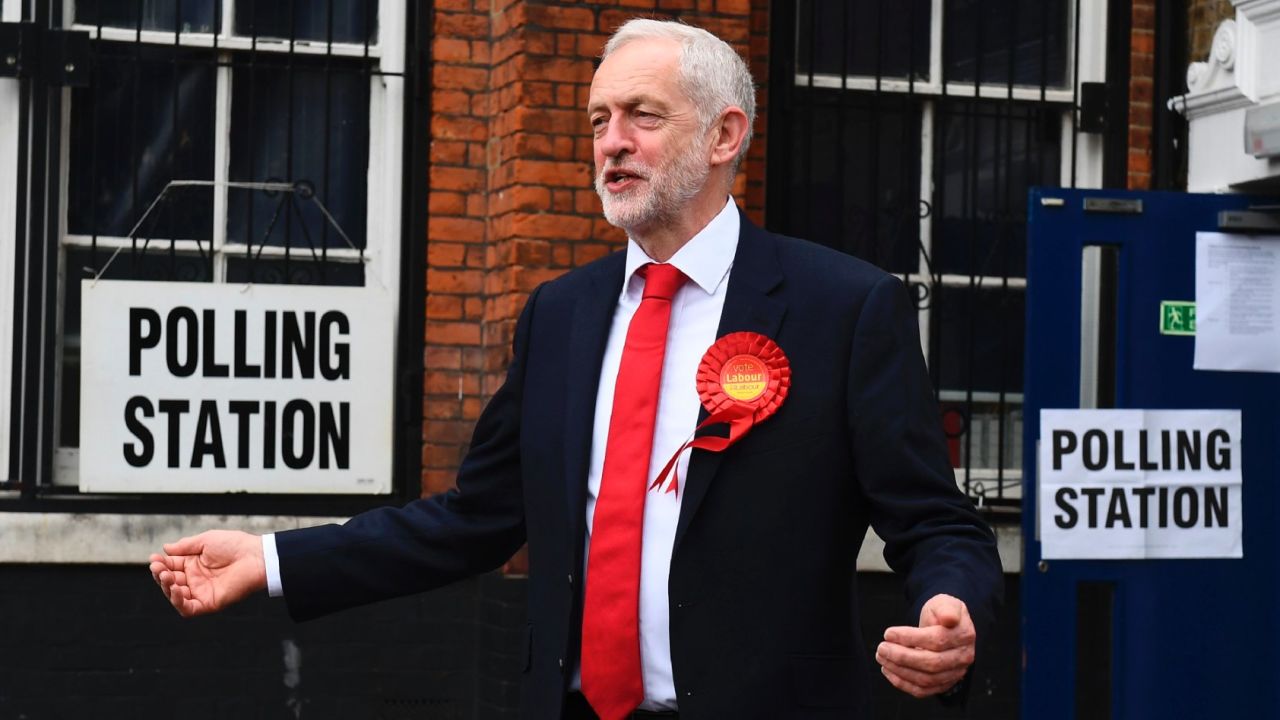 There was more exposure to the voters of Corbyn, through TV debates, which will have boosted the Labour leader. There will be comparisons to Donald Trump, with Corbyn an anti-establishment outsider with a populist agenda – albeit from a left-wing platform.
The losses for the Conservatives would have been worse were it not for an extraordinary surge for May's party in Scotland, where the Scottish National Party, who were dominant in 2015, winning 56 seats out of 59, saw seats fall.
Across the country, all of the smaller parties have been squeezed because of a return to two-party politics, where the overall battle is between the Conservatives and Labour. What looked like a landslide in April started to look shaky through May and has now evaporated in June.