Story highlights
EXP Edition is the first K-pop group to feature white members.
The group is made up of 20-somethings with roots in Croatia, America and Japan.
EXP stands for "experiment."
Can Korean pop music still be considered Korean if it no longer features any Koreans?
According to EXP Edition – the first K-pop group to be made up entirely of non-Koreans – the answer is yes.
But not everyone agrees.
In the notoriously micromanaged world of K-pop where genuine controversies are rare, the emergence of the "born in New York, made in Seoul" group has led to heated debates around issues of authenticity and identity.
"What divides pop from K-pop is the K," said Seoul-based David Kim, who runs the popular K-pop Youtube channel DKDKTV.
"Obviously, you could tell they (EXP Edition) were not Korean, without even seeing their appearance," added Kim, who likened their accents and style to Coldplay.
His channel's subscribers, who number more than fourty thousand, have so far agreed. Videos of the multi-racial group have become a lightning rod for fan anger, with thousands posting their disapproval.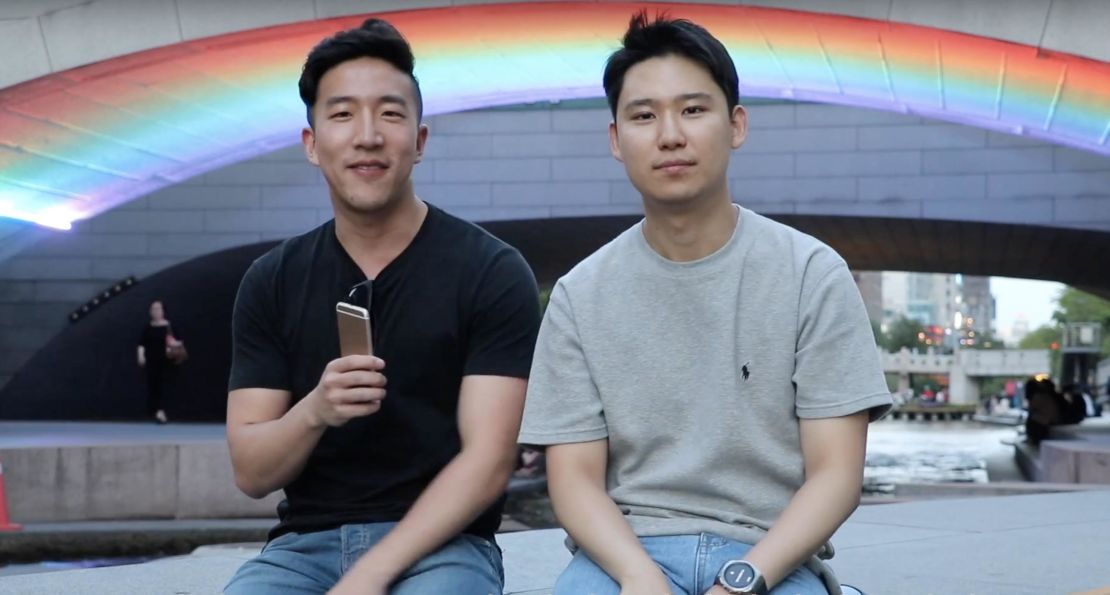 At the center of this furor is the issue of race.
Critics say not only are the band cringe-worthy, they are foreign intruders who are taking over what was supposed to be a safe space for Asians artists.
"It's really interesting that a crew from America is trying to figure out how to, essentially, hack the K-pop market," said Tamar Herman, who covers K-pop for Billboard.com.
"They have definitely figured out what it is that K-pop fans like — good-looking, talented men singing and performing sleek choreography."
But, for many in the K-pop fan community, perfect complexions and polished dance moves are not enough.
"I don't think they really count as K-pop, because they don't fit into any of the existing parameters of what K-pop is," said Herman.
First white K-pop group
Although EXP Edition is not the first to feature non-Koreans – groups like GOT7 and UNIQ include Chinese members in addition to their Korean ones – they are the first to feature white members.
"I never imagined getting this kind of backlash from people for just doing K-pop," said EXP Edition member Šime Košta. "I honestly love and enjoy being a part of K-pop. … I hope people see our energy and our music, and don't just limit everything to our nationality."
Košta, who is Croatian, is one of three white members of the group, alongside Frankie Daponte Jr (Portuguse American from Rhode Island) and Hunter Kohl (American from New York). The group's fourth member Texas-raised Koki Tomlinson is bi-racial Japanese-German. All four are in their mid-20s.
They released their first single last month, the dual English-Korean-language "Feel LIke This," which failed to chart, and are preparing to release a second single this summer, followed by an album.
While they've provoked debate, it's not clear whether the group are having any commercial success. They raised $30,600 via a Kickstarter campaign in 2015 before their arrival in Seoul in 2016. As for where the money to cover their living costs comes from, the group have been cagey, offering only that "they have investors," without giving further details.
An 'experiment'
EXP is an abbreviation of the word "experiment," a literal play on the group's origins as a student project exploring global culture and identity.
"I was thinking about cultural flow, originality, hybridity and appropriation," said Bora Kim, 34, who came up with the idea of forming a K-pop pop act while completing a Masters of Fine Arts at Columbia University.
Three years ago, the Seoul native held auditions for a documentary about becoming a K-pop star. Thousands showed up for six available spots. Last year, under the guidance of Kim, four chosen finalists moved to Seoul to pursue her dream.
A K-pop fan since her youth, Kim's primary criteria when selecting members of the group was talent.
"We actually made them do a lot of things in the audition, sing pop songs, see if they could act. We asked if they're okay with wearing a lot of makeup and we expected them to perform."
Kim teamed up with Karin Kuroda, whom she met at the School of the Art Institute of Chicago, to create an entertainment company in Seoul, called IMMABB Entertainment (It stands for: "I'm making a boy band").
As a fellow K-pop fan, Kuroda was also eager to explore the genre's racial dynamics. The 27-year-old was born in Switzerland, of Japanese descent, and grew up in New York.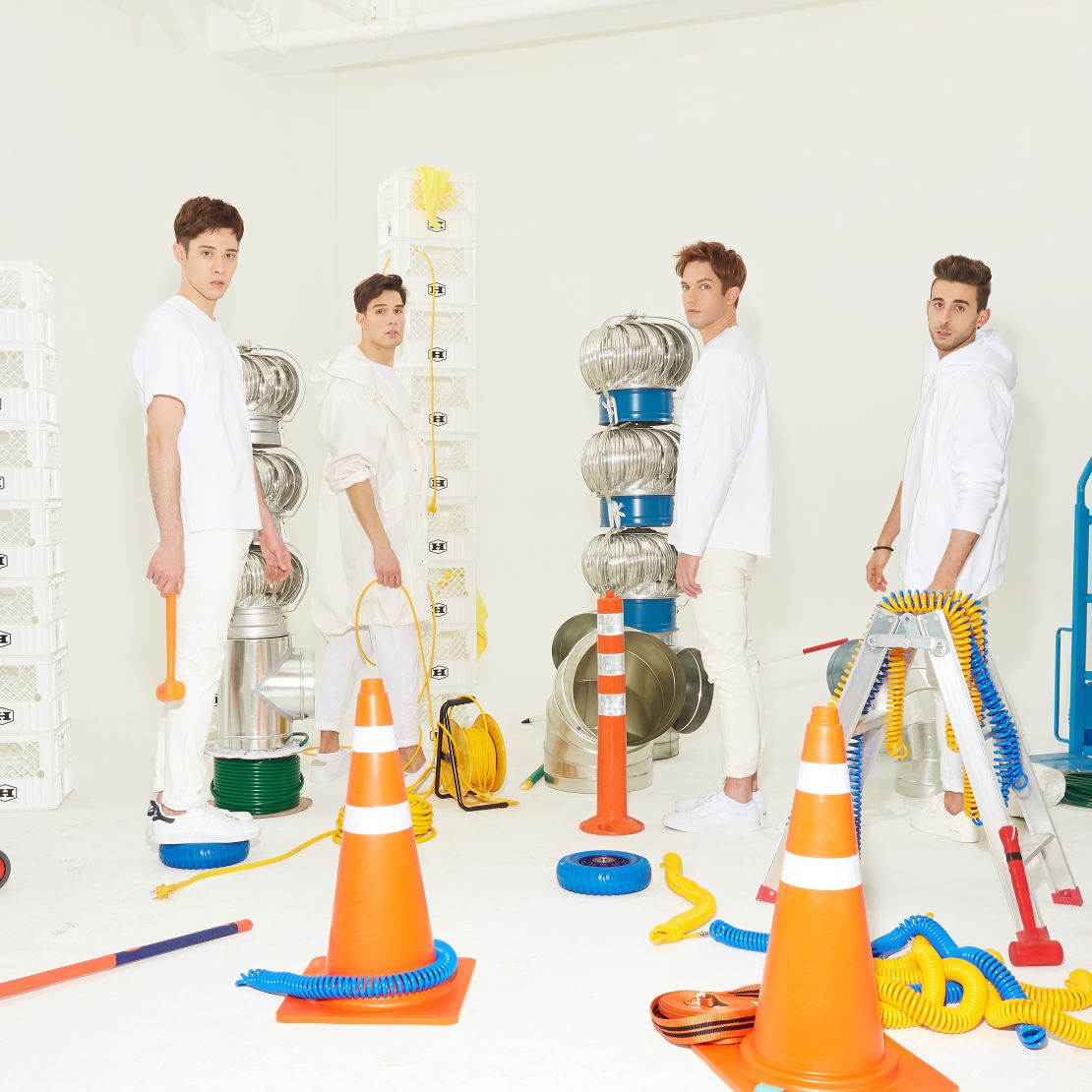 No role models
Koki Tomlinson, the group's only Asian member felt the same way. "There are no Asian pop icons in America, in acting or music or anything like that. I didn't have anybody to look up to when growing up … So, this was an opportunity for me to do pop, because the chance is not available in the states right now."
But race is not the only issue confronting EXP.
Many fans, such as YouTube fan channel administrator Kim, maintain the biggest difference is training.
K-pop stars are never discovered fully-formed, instead, they are carefully created from a young age, under the watchful supervision of record labels. During this period, they undergo a period of rigorous training, preparing the artists for a life in the spotlight.
"(The band) is offensive to towards hardcore K-pop fans who know their groups have gone through a lot of pain," said Kim.
Nevertheless, EXP describe their own training as intensive, often putting in up to eight hours a day, six days a week, with extra Korean classes on top.
Kohl said they are now doing interviews and TV segments in Korean, but "still have a long way to go."
On June 20, they will be featured on a variety show that follows the lives of foreigners in South Korea,"My Neighbor, Charles." They were also invited to the largest music and arts festival in Denmark, Roskilde Festival, happening June 28 to July 1.
"It was interesting that a conversation was created about what people think defines a genre of music," said leader Daponte. "I see music as a universal language that brings all people together."