Story highlights
Ukerewe Island in Lake Victoria has become a safe haven for a community of Tanzanians with albinism
Albinos face medical dangers, but also the threat of violent attacks from people wishing to harvest organs and bones
"I was rejected at birth by my father," says Christina Wagulu. "My uncles have threatened to kill me because of my condition. Men stigmatize me and don't like me."
Wagulu has albinism, a genetic condition which in her home country Tanzania brings with it a host of dangers.
Some are medical. Albinos have a skin pigment deficiency, resulting in poor eyesight and an increased likelihood of developing skin cancer. One startling figure from non-governmental organization Standing Voice claims that 98% of Tanzanian albinos die from skin cancer before the age of 40.
The greater fear, however, comes from humans, both strangers and family alike.
Superstitions
Across sub-Saharan Africa, living with albinism carries great stigma.
In parts of the Great Lakes region, albinos are regularly killed for their bones and organs, which are sold to witch doctors for "charms and magical potions", according to Amnesty International. The group labels it a "macabre trade … also fueled by a belief that the bones of people with albinism contain gold."
In Malawi, the UN reported in 2016 that Malawi's albinos were at risk of "total extinction."
Tanzania has one of the highest rates of albinism in the world, at one in 1,500 people. Despite its prevalence, there's still a lack of education and tolerance in some quarters.
Wagulu is a resident of Ukerewe Island in the middle of Lake Victoria, in the north of the country. The largest inland island in Africa, for years it has played host to a growing community of albinos that currently numbers 75, according to AFP.
Some of Ukerewe's albinos were rescued from communities for their own protection. Others were abandoned by parents. A four-hour ferry ride from Mwanza on the mainland, together they have found refuge in relative isolation, says Ian Brennan, who listened to Wagulu's story, among others, in the summer of 2016.
Ukerewe brought a change of fortune for the young woman.
"I have always lived a very lonely life," she admits, "until I found a boyfriend who also has albinism like myself."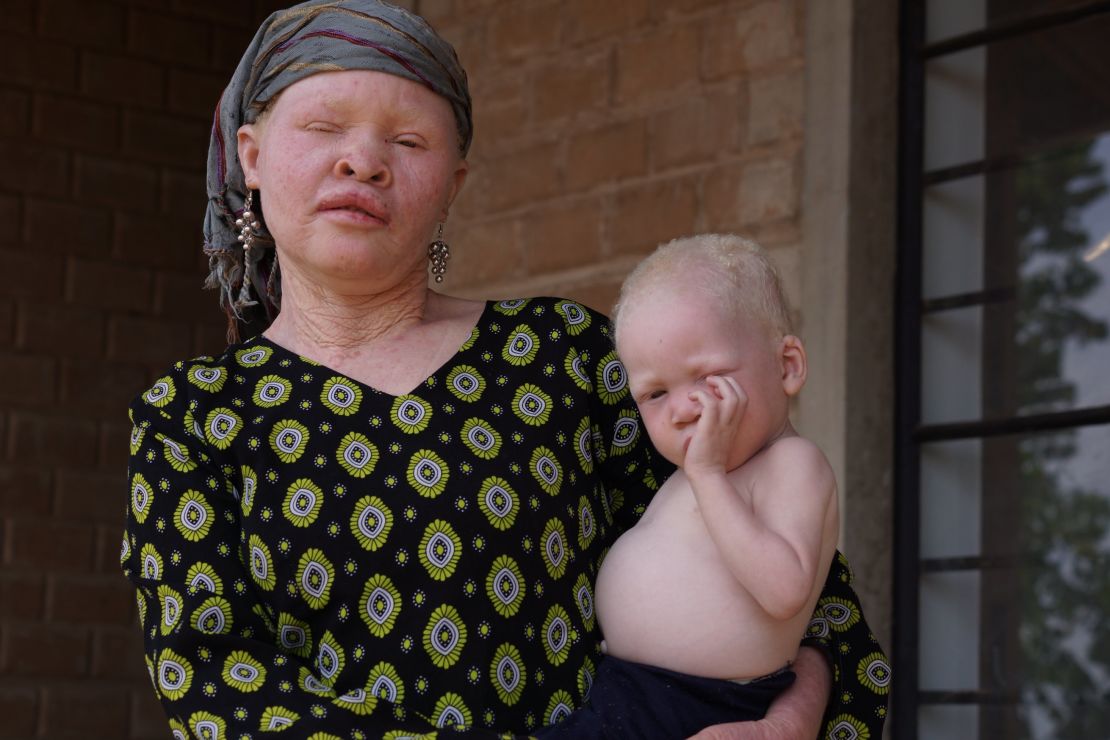 Brennan, a Grammy-winning world music producer, and his wife, filmmaker Marilena Delli, visited Ukerewe in collaboration with Standing Voice.
They heard of the privations albinos had suffered, from being denied well water to being forced to eat outside, "like a pet, instead of being included in the family." Other acts were more sinister, including "a fairly prevalent myth about being able to cure AIDS by having (sexual) intercourse with a woman with albinism." This has also been documented by the UN in 2013.
The freedom to sing
The purpose of Brennan's journey was to hold music workshops on the island, and record some of the sessions. What he hadn't realized was that some of the albinos he met had never sang in their life. They'd been forbidden to, particularly in church.
"They'd been denied even that basic freedom," he says. "The thing that is so shocking about that is that's the one area of free speech or emotional expression people have (always) been allowed. Even in times of slavery in America, there was often one or two hours a week when people were allowed to express themselves in worship."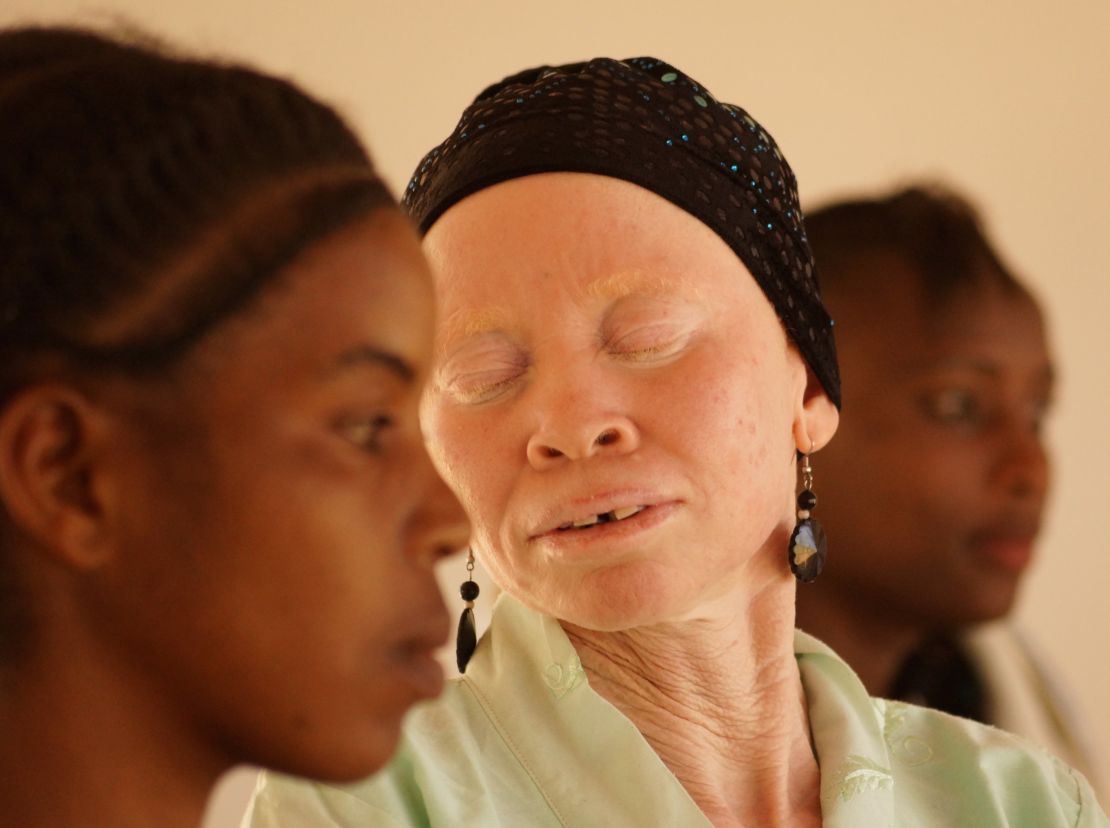 Out of the island's albino community, a core group of 18 men and women emerged, ranging from 24 to 57 years old, which included Wagulu.
In the months prior to Brennan's visit they met every week and over time found their voices, but the instruments he'd sent ahead of him had remained in their boxes.
"On a pragmatic level, when I got there I was starting from zero," he explains. His diverse ensemble, now called the Tanzania Albinism Collective, sang mostly in Swahili, but also local dialects, which remain well-spoken on the island.
Accompanying their vocals, Brennan's equipment, now unboxed, but also improvised instruments, including sledgehammer snares, straw broom high hats and a 6-foot rainwater container acting as a bass drum.
The result of their work is "White African Power," an album released by Six Degrees Records just prior to the United Nation's third International Albinism Awareness Day, on June 13.
Brennan describes the "scar tissue" his students had to work through making it. You can hear it in the titles – "They Gossiped When I Was Born," "Never Forget the Killings" – and in the lyrics, mostly written and performed by the same individual.
"My Life" is sung by 28-year-old Hamidu Didas: "My parents abandoned me, / because I look the way I do. / They said I'm not their child – / that I belong to the whites." Later he screams "leave me alone!" in his mother tongue in "Stigma, Everywhere."
To the producer, its "raw aggression … so deserved and justified," is the sound of a "man asserting himself for the first time ever."
"I wouldn't expect most people to like it," the producer says, but to him "it's quite moving."
"I think it's quite beautiful … their courage artistically and what they're expressing, I'm humbled by it."
No stranger to social advocacy
Brennan is no stranger to social advocacy, having recorded in Zomba Prison, Malawi and with Khmer Rouge survivors in Cambodia. This time though, he felt sharing his artists' message – the truth of life with albinism, and the misconceptions surroundings it – was "a life and death situation."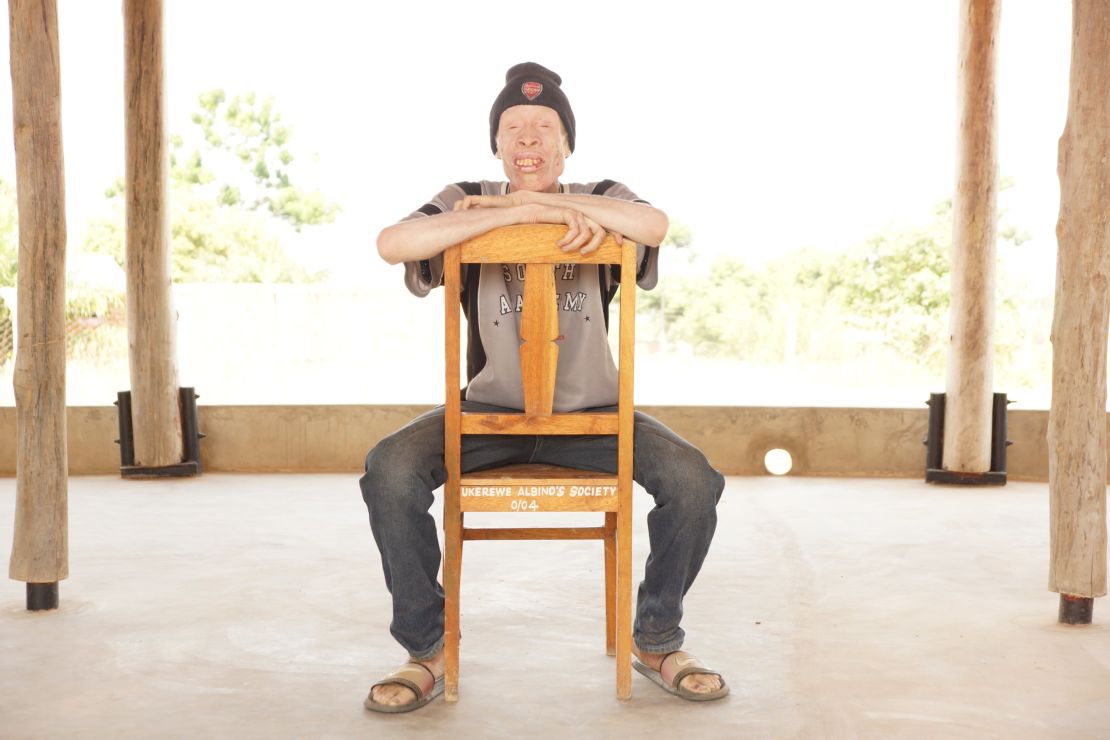 "(I'm) very guarded about what popular culture can do," he offers, as a caveat. "Things change based on process not events, but I see this as an opportunity to drop one more grain of sand on the right side of the scales."
An event, if not a process, on the horizon for the Tanzania Albinism Collective's is their first gig at Womad Festival in England, late July. On stage there will be melancholy, but also hope, in songs like "Happiness," the album's denouement.
"Here we are on the stage," sings Thereza Phinias, "Tanzania Albinism Collective members, / Far across the ocean, / we are shaken by the waves."
Written on a Tanzanian island and soon to be performed half a world away, the collective will be hoping their message makes waves of its own back home.