Editor's Note: Michael Clarke is Associate Professor at the National Security College, Australian National University. He is the author of "Xinjiang and China's Rise in Central Asia: A History" and editor of "China's Frontier Regions: Ethnicity, Economic Integration and Foreign Relations." The views expressed here are solely his.
Story highlights
Beijing faces new security challenges as its influence expands overseas
ISIS has begun to target China
The deaths of two Chinese citizens in Pakistan suggest that as Beijing's strategic and economic footprint grows so too will the threats posed to Chinese interests.
These threats now include ISIS, which claimed it had executed the pair that had been in the province of Balochistan on business visas. Initial reports said they were teachers; Pakistan said this week they were missionaries.
While China has often asserted that it is opposed to the terrorism perpetrated by groups such as al Qaeda or ISIS, such a position has not prompted it to join international efforts to combat them in Afghanistan or the Middle East.
Rather Beijing has maintained an aloof posture consistent with its approach to the Middle East as a whole since the end of the Cold War whereby its core interests in the region – access to energy resources and overseas markets and investment opportunities – have been pursued through an "offend no one" and "attach no strings" strategy.
This position now looks increasingly untenable.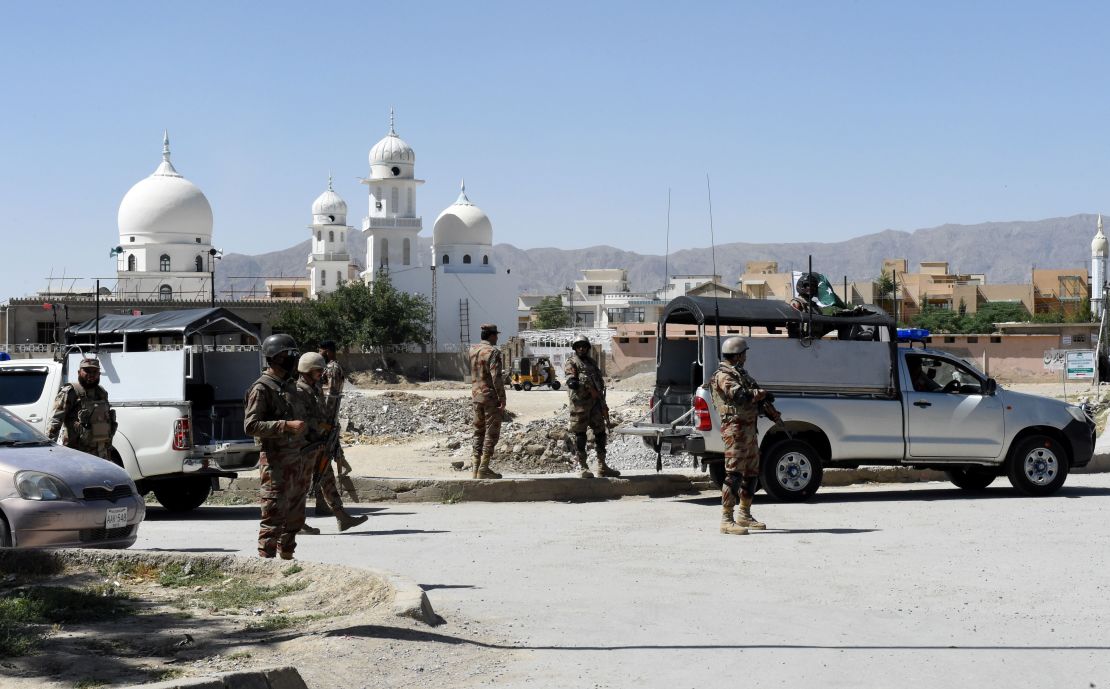 Is ISIS targeting China?
Islamic State of Iraq and al-Sham's (ISIS) media agency, Amaq, reported on 8 June that the two Chinese nationals who had been taken hostage in Pakistan's Balochistan province on 24 May were executed.
The reported execution of the Chinese nationals in Pakistan is the latest instance of ISIS' targeting of China, which is home to more than 20 million Muslims, including Uyghurs in the far western province of Xinjiang. In 2014 ISIS leader, Abu Bakr al Baghdadi, explicitly equated China with Israel, India and the US as an oppressor of Muslims.
That this was not mere rhetoric was demonstrated by the group's subsequent execution of a Chinese citizen, Fan Jinghui, in Iraq on 20 November 2015.
Finally, in February this year ISIS also released a slickly produced propaganda video detailing for the first time "scenes from the life of immigrants from East Turkistan [Xinjiang] in the land of the Caliphate" in which a Uyghur militant promised to "shed blood like rivers" to avenge Beijing's alleged oppression in Xinjiang.
The conflict in Syria has given a new lease of life to a Uyghur militant group, the Turkestan Islamic Party (TIP), which is linked to that Beijing has blamed for a spate of recent terrorist attacks in Xinjiang.
TIP now not only has a battlefield presence in Syria where it is aligned with al Qaeda but has also been implicated in the suicide bombing of the Chinese embassy in Kyrgyzstan in August 2016 and Uyghurs were implicated in the New Year's Eve Istanbul nightclub attack.
Beijing vows justice as ISIS kills hostages
Unwanted consequences
President Xi Jinping's ambitious plans to transform the world economy with its Belt and Road Initiative to link Asia, Europe. the Middle East and Africa with physical and financial infrastructure, makes the threats to China's foreign policy interests global in scope
The China-Pakistan Economic Corridor (CPEC) is a case in point.
A 3,000 kilometer, $46 billion initiative to develop a network of roads, railways and pipelines to connect the deep-water port of Gwadar in Pakistan's Baluchistan province with Kashgar in Xinjiang.
CPEC is primarily seen by both Beijing and Islamabad as means of consolidating their "all weather friendship" by providing Pakistan with much needed investment and China with over-land access from Xinjiang to Gwadar.
INTERACTIVE: China's new world order
Yet it also generating a range of unwanted consequences.
Most obviously, CPEC is proving to be an irritant to both India-Pakistan and Sino-Indian relations by reinforcing New Delhi's perception of Sino-Pakistan ties as a geopolitical maneuver to constrain it and CPEC's traversing of disputed territory in Kashmir and Gilgit-Baltistan.
Within Pakistan there is also growing domestic political disquiet. Some members of Pakistan's parliament have gone as far to suggest that CPEC is "another East India Company is in the offing" that will submit the country's national interests to those of Beijing.
Finally, as the reported killing of the two Chinese nationals demonstrates, can China ultimately rely on the security forces of local partners such as Pakistan to protect its interests? Indeed, these killings come despite the Pakistani military's commitment to secure CPEC with a "Special Security Division" and in "revenge" for military operations against the ISIS-aligned Lashkar-e-Jhangvi al-alami.
This raises the possibility that such groups may increasingly seek to target Chinese projects and citizens in Pakistan as a means of coercing Islamabad.
It's clear that as China invests and expands its influence overseas, it is facing a string of new security challenges: From transnational actors such as ISIS to deepening domestic political fissures within key allies like Pakistan, and increased geopolitical friction with those states such as India that have not bought into President Xi's rhetoric.
The views expressed here are solely those of the author