Editor's Note: Anik Basu is a Kolkata-based independent journalist.
Story highlights
Kolkata's once thriving Jewish community now numbers just 22
Muslims are helping to keep Jewish culture alive in the city
When Mitana Alexander bid goodbye to Kolkata's Jewish Girls School in 1975, she was its last Jewish student. The bulk of the others were Muslims.
But it was not the steady influx of Muslim girls in the preceding two decades that moved Alexander's parents to take her out of the school, she says.
They were worried because she was last remaining occupant of a Jews-only dormitory, as most Jewish girls they had known had migrated to Israel, America or Europe "with their folks."
"They (school authorities) had to retain a matron just for me," recalls Alexander, now aged 50. "I would be alone in the dormitory at night and my parents started panicking. Muslims had nothing to do with my leaving."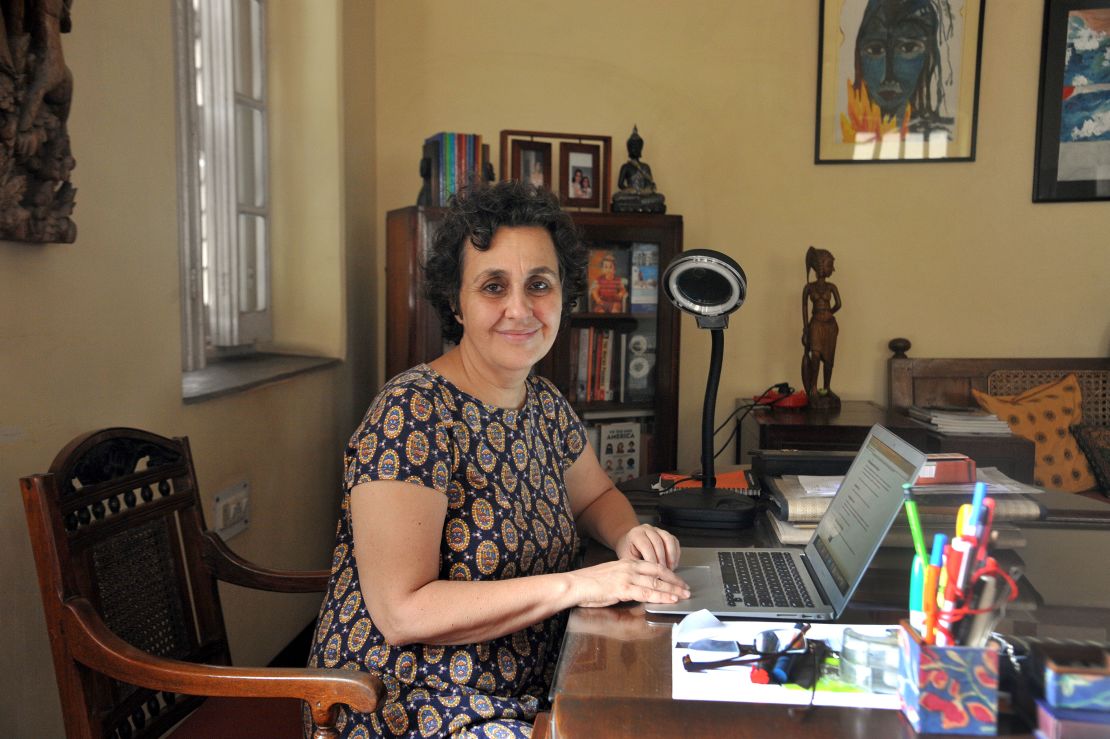 Distinctly Kolkata
The swelling ranks of Muslim girls in the Jewish school offer a glimpse into the deep ties between Kolkata's Muslim and once-thriving Jewish community.
More than 1,200 of the nearly 1,400 students are Muslims, as is the school's vice principal and half the faculty.
The change began in the 1950s, when there were not enough Jewish families needing an institution set up specifically to instil Jewish values.
As Jewish enrollment petered out, the authorities decided to admit children of other faiths. The biggest response came from the Muslims of nearby areas.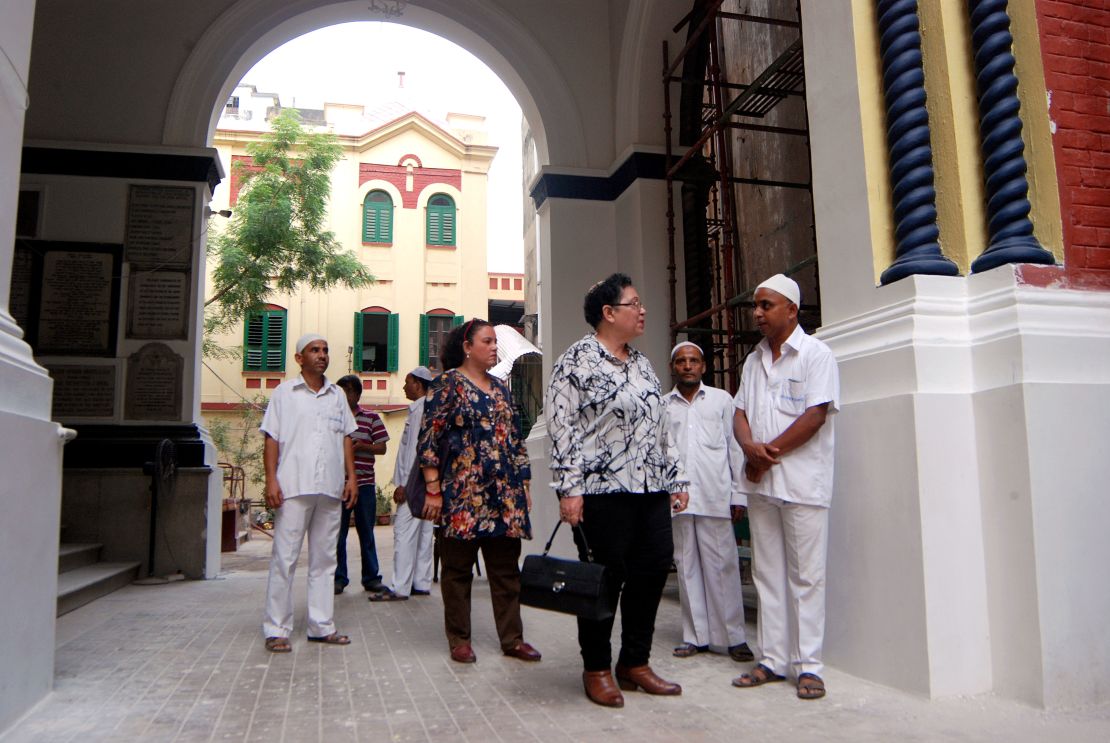 Today, there is very little "Jewish" about the school, save for perhaps its name, the Star of David on the school gates, the school uniform and notebooks, and portraits of Jewish patrons on the walls.
Authorities have made available a "changing room" for Muslim girls whose parents frown upon their stepping out in public in school skirts.
These students leave home in the burqa, change into their uniforms once in school, and put on the burqa when leaving. "Our parents don't like it if we bare our legs," says senior student Zara Ahmed, 17.
"The school has come to symbolize Jewish-Muslim harmony in Kolkata," says managing trustee Aileen "Jo" Cohen.
The harmony is visible elsewhere too; the city's three synagogues – the smallest of which boasts of more chairs in its prayer hall than there are Jews in Kolkata – are looked after by Muslim caretakers.
A new age for India's Anglo-Indians
Muslims also help with the dressing of bodies for Jewish burials and outside the Magen David Synagogue, Muslim bangle sellers wearing the topi (the Muslim prayer cap), have set up kiosks on the bustling footpath.
"The close ties and positive working relationships between Muslims and Jews are deeply rooted in the local context of Kolkata," says Jael Silliman, 62, a city-born Jewish scholar and author, and a former Associate Professor of Women's Studies at the University of Iowa.
Exiting Kolkata
The first Jew to arrive in Kolkata, on August 4, 1798, was Shalom Ha-Cohen. A native of Aleppo, Syria, Shalom was initially the court jeweler to a Muslim prince in northern India.
Shalom's prosperity attracted other Jews from West Asia. According to community records, the population of Jews "of Arabic disposition" expanded to 600 by the 1830s. That number stood at around 4,000 when India gained independence from British rule in 1947.
However, soon after the community started emigrating en mass, beginning the end of a 200-year association with the city.
"A combination of national and global events in the '40s and '50s led to a very rapid dissolution of the community," says Silliman, whose two daughters settled in the US.
With India's independence, British settlers began returning to England, Israel came into being in May 1948, and the fledgling Indian government's Socialist policies were perceived as not being conducive to business.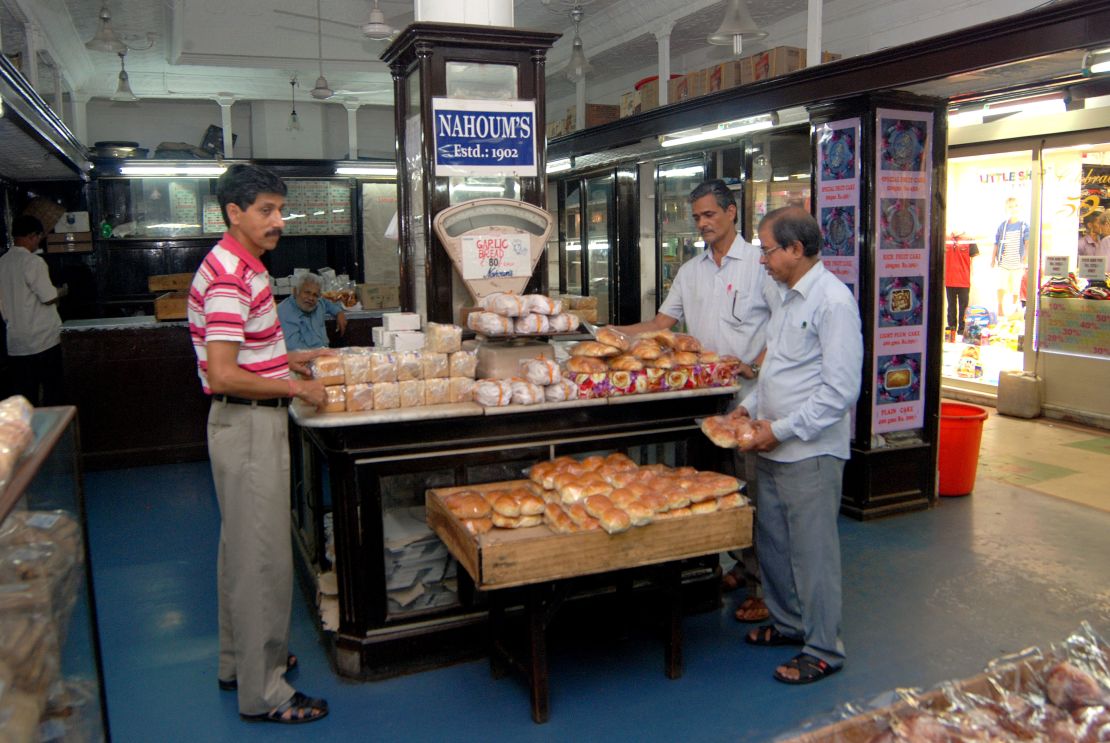 Today, the number of Jews in Kolkata stands at 22, the middle-aged Alexander being probably the youngest.
And it is left to the likes of the Jewish Girls School Vice-Principal Abeda Razeq to keep those ties alive.
Her father's best friend at college was a Jew, whose family runs the 115-year-old confectionary store Nahoum's, and their friendship, which continued beyond college, first exposed Razeq to Jewish culture.
The two families exchanged gift hampers during their respective festivals and Razeq learnt of the similarities and differences between kosher and halal cuisine.
She even helped out at Nahoum's at Easter and Christmas: a Muslim girl at a Jewish bakery wrapping cakes during Christian festivals in a predominantly Hindu city.
The Nahoum family has shrunk to just one member now, who spends much of his time abroad, and the workers – many of them Muslims – run the show.
Razeq did her dissertation on Kolkata's unique Jewish-Muslim relationship, and wishes she had the time to complete her doctorate on it.
"It's a rich subject," she says.