Story highlights
Fighting continues with ISIS-aligned militants three weeks on
Relative of Maute brothers, thought to be a bombmaker, is arrested in nearby city
Fears are growing for residents trapped in the besieged Philippines city of Marawi following reports that those fleeing fighting between ISIS-aligned militants and government forces saw as many 100 dead bodies.
Marawi, on the southern island of Mindanao, has been under siege for weeks, following a shock invasion by Islamic militants loyal to Abu Sayyaf commander Isnilon Hapilon in May.
"They have told us that estimated number of dead bodies scattered around the encounter area is more (or) less a hundred," Assemblyman Zia Alonto Adiong said, stressing the reports hadn't been independently verified.
The number "needs to be verified first since retrieval operations have no access to these areas where (an) intense firefight is taking place."
These are "personal accounts of witnesses, trapped residents who managed to walk to safety crossing the bridge," he said.
Protracted conflict
It was not clear from the accounts whether the bodies were those of civilians or militants killed in clashes as government troops fight to regain control of the last neighborhoods still under Abu Sayyaf control and Maute control.
The battle to eradicate hundreds of ISIS-affiliated militants, mostly from the locally-based Maute group but affiliated with the Abu Sayyaf Group of militants has shown little sign of resolution as the third week of fighting wears on.
Task Force Marawi spokesman LTC Jo-Ar Herrera told CNN via text message that 26 civilians had been killed by the Maute militants, although he did not elaborate on how many may have died in government bombardments of Maute positions.
Herrera said that 207 attackers has been killed so far, and 58 government troops had died. He added that 1,619 civilians had been rescued.
'Ghost town'
Froilan Gallardo, a journalist with Mindanao-based Minda News spent the last three weeks in and around Marawi and describes the once-thriving city as a "ghost town."
Only a handful of residents of the city's estimated 200,000 population remain, he says, and large areas of Marawi, especially the downtown commercial district, are "devastated" by the government bombardments. On Monday, the local mayor told CNN about 1,000 civilians were trapped in the city.
Gallardo told CNN that Philippines forces were "trying to get (the militants) out by bombing the place around the clock even though there are still civilians (in the conflict zone)."
He said he talked to several people who had recently escaped. One, Joel Pormillo, a furniture maker in Marawi, said that his boss had protected him and 15 other employees for two weeks before they ran out of food.
"Then they tried to escape (early Tuesday morning) to go to the government lines but one of the nephews of the owner was hit by ISIS guns," despite waving a white flag of surrender.
Others in the group also perished.
"There was so much firing, only four of them made it to safety," Gallardo said. "They jumped into the river and swam downstream around 3 to 4 o'clock in the morning. They swam downstream for 2 to 3 kilometers (1 to 2 miles) and ran to the government bunker."
The owner, Omar Ghani, was accosted by militants, who asked him if he was a Muslim, Gallardo said.
"(The) ISIS gunmen gave him two choices, join them or be killed. So he joined."
Maute relative arrested
Meanwhile, a suspected bomb-maker, who is a cousin of the infamous Maute brothers, Omar and Abdullah, has been arrested in the nearby city of Cagayan de Oro, according to a statement from Eastern Mindanao Command (EMC).
Mohammad Maute, an Arabic teacher in Marawi and suspected member of the Maute group, was arrested at his rented home Thursday morning local time (Wednesday evening ET).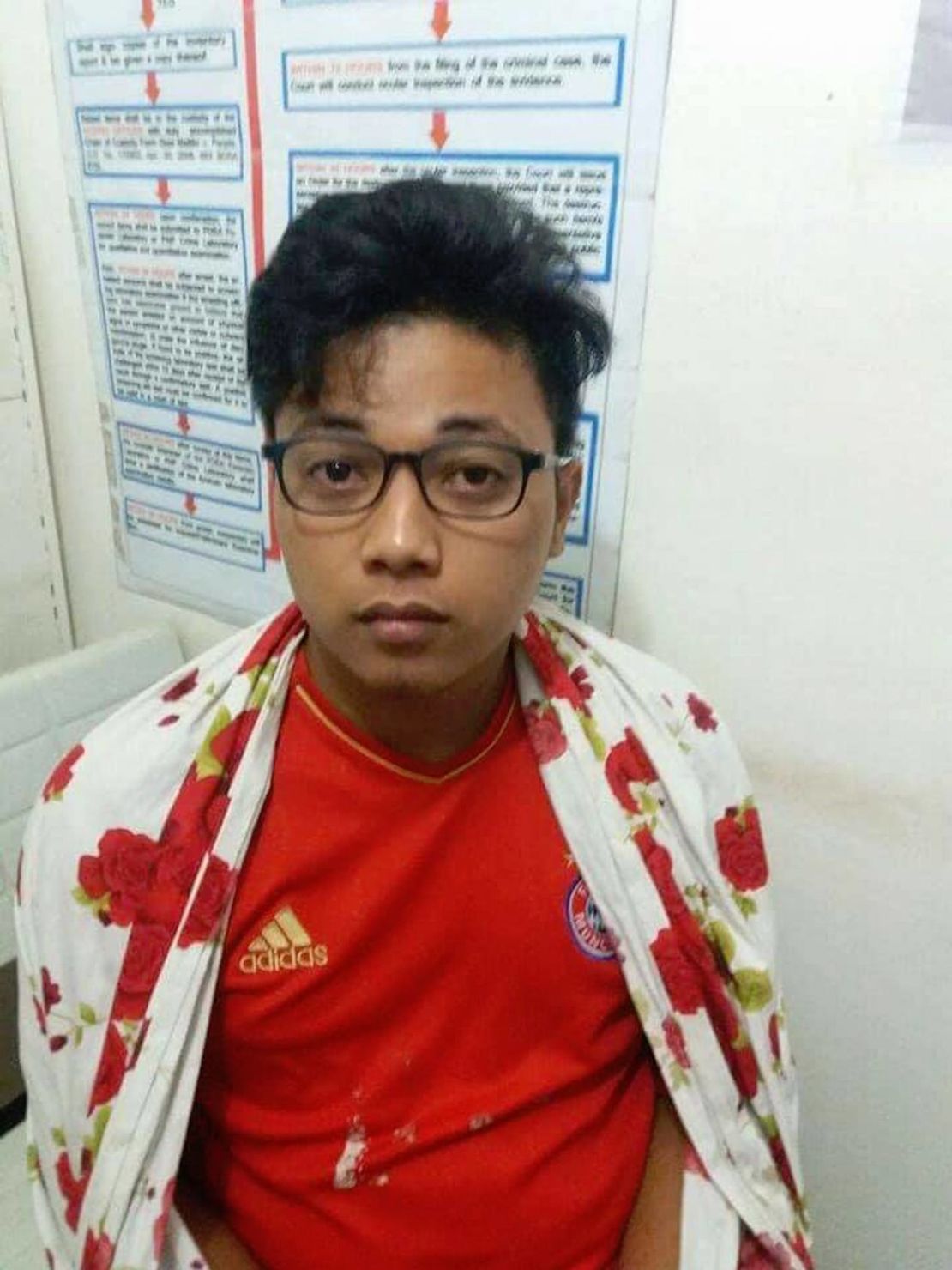 "EMC is expecting more arrests in the coming days as tracking and monitoring are intensified against the persons listed in the two orders of arrest issued by the Martial Law Administrator," a statement said.
A joint police and military raid netted Maute after a "concerned citizen" recognized him from wanted posters. He admitted his relationship to the Maute brothers, whose group is largely responsible for the attack on the Mindanao city.
Australian journalist shot
ABC's Southeast Asia correspondent, Adam Harvey, is recovering from surgery in Manila Thursday after being shot in the neck while reporting from the city, the media outlet reported.
The Australian was in an area considered to be a safe zone when he was struck, the ABC reported. He was wearing protective gear at the time.
He described the impact to ABC as like being "hit in the neck with a cricket ball" and said he thought he'd been hit by a bit of shrapnel.
"Then I was taken to a medical center and they took me for observation at another hospital, then they did X-rays and discovered … I'd actually been shot in the neck with a bullet and the bullet was still in my neck.
"But luckily it missed everything important and it just got lodged behind my jaw."
How it began
Maute militants stormed Marawi on May 23, clashing with government troops and prompting President Rodrigo Duterte to declare martial law in Mindanao.
ISIS' media wing, Amaq Agency, put out a statement announcing that "fighters of the Islamic State launch a wide-scale offensive on positions of Philippine troops in the city of Marawi."
ISIS-linked groups operate in the semi-lawless border areas between the Philippines, Indonesia and Malaysia and are made up of fighters from several different countries.
The siege on Marawi unfolded as Muslims worldwide began to mark the holy month of Ramadan. While the Philippines is predominantly Catholic, Mindanao has a sizable Muslim population.
As the fighting wears on, deadline after deadline set by the Philippines government for the end of the conflict has been missed, including a pledge to finish the fighting by last Monday, the country's Independence Day.
A presidential spokesman said Saturday it would take at least two more weeks to clear the embattled city.
Journalists Buena Bernal and Jinky Jorgio contributed to this report