Story highlights
Trump has given the military decision making authority over troop numbers in Syria, Iraq and Afghanistan
Some argue civilian oversight of the military is an important check in a healthy democracy
President Donald Trump's decision to delegate authority over troop levels in Afghanistan has been lauded by those who feel he's correcting Obama administration overreach, even as it raises concerns that he may be ceding too much civilian control of the military.
Defense Secretary James Mattis announced Thursday that Trump had given him authority over Afghanistan troop levels, a little more than a month after the President had given him control over the number of US soldiers operating in Syria and Iraq. Mattis is expected to send some 3,000 to 5,000 additional troops to Afghanistan.
Former defense officials say civilian oversight of the military is not just an important check in a healthy democracy, it ensures that larger strategic considerations are taken into account – while others question whether the Trump administration has a broader strategy at all. Former officials also stressed that even if a president delegates some decisions, there's no avoiding the fact that ultimate responsibility rests with the commander-in-chief.
"I think it's important that he give troop number responsibility to Secretary Mattis, but not the decision, because to put more troops in after a long period of decreasing is a policy change for America," retired Gen. Stanley McChrystal, a commander of US troops and International Security Assistance Forces in Afghanistan, told CNN.
"It is deciding we're going to push the clock further, we are going to stay involved longer, we are going to engage the American people and the Afghan people. That's a presidential level decision that he has to own," McChrystal said of Trump.
Mattis told lawmakers Thursday that the President had delegated him the authority "to turn the numbers up and down as necessary" after months of discussion. Sen. Lindsey Graham, a South Carolina Republican, said he wanted to "congratulate the President for having the vision and, quite frankly, good judgment to allow Secretary Mattis in consultation with a very good military leadership team to set the troop levels." 
"What a novel idea for the commander-in-chief to turn to his commanders and say, 'what you need to win?'" Graham said.
"What do you need to win?"
Troop specifications date back to at least the Vietnam War, according to the Government Accountability Office. They have historically served as a political marker to define the scale of US military involvement in places like Iraq, but military officials see the numbers as arbitrary, a straitjacket that forces commanders to artificially split units and use contractors to meet the caps.
Trump's move to loosen the reins on military commanders in Afghanistan follows a similar decision about the generals' decision making authority in Syria and Iraq. In late April, Trump delegated authority to Mattis to set troop levels in the fight against ISIS, a move a senior US defense official said "enables military commanders to become more agile, adaptive and efficient in supporting our partners."
Troop levels in Syria are officially now around 500, though officials tell CNN the number on the ground is closer to 1,000. Officials have explained that discrepancy by saying the difference is due to temporary forces not being counted as part of the official total. The same is true in Iraq, where the official number of US troops is a little over 5,000, though officials have told CNN in the past that levels are actually closer to 7,000.
In Afghanistan, there are now about 8,400 US troops taking part in Operation Resolute Support, which involves both counter terrorism operations against ISIS and the Taliban as well as the mission to train, advise and assist Afghan forces.
Some, like Stephen Miles, the director of Win Without War, a group focused on promoting a more progressive national security policy, have said they worry this is an attempt by Trump to wash his hands of responsibility for these wars.
"President Trump has delegated this decision to Secretary of Defense James Mattis in a seeming effort to absolve responsibility for sending US troops into harm's way," Miles said. "But make no mistake, President Trump is commander-in-chief, and he will be held accountable for once again escalating this endless war in Afghanistan."
Miles is among those who question the wisdom of sending more troops into a war that US officials acknowledge isn't looking good – and has been going on for 16 years now.
Not winning
"Even Mattis himself has acknowledged that the US is 'not winning' the war against the Taliban, and the administration has not provided any explanation on how sending a few thousand more troops will reverse that course," Miles said.
He noted that Afghanistan's problems – longstanding tribal and regional feuds, poverty, rampant corruption – remain unsolved after 16 years of war and considerable American blood and treasure, and likely can't be resolved with a military response.
That sort of larger strategic vision and a larger strategy is important, said Michael Eisenstadt, a former US military analyst and now director of the Military and Security Studies program at the Washington Institute.
Eisenstadt sees no problems with giving Mattis authority over troop levels. "Civilian oversight is provided by the civilian service secretaries and the civilian SECDef," he said, using the shorthand for defense secretary. "That hasn't changed."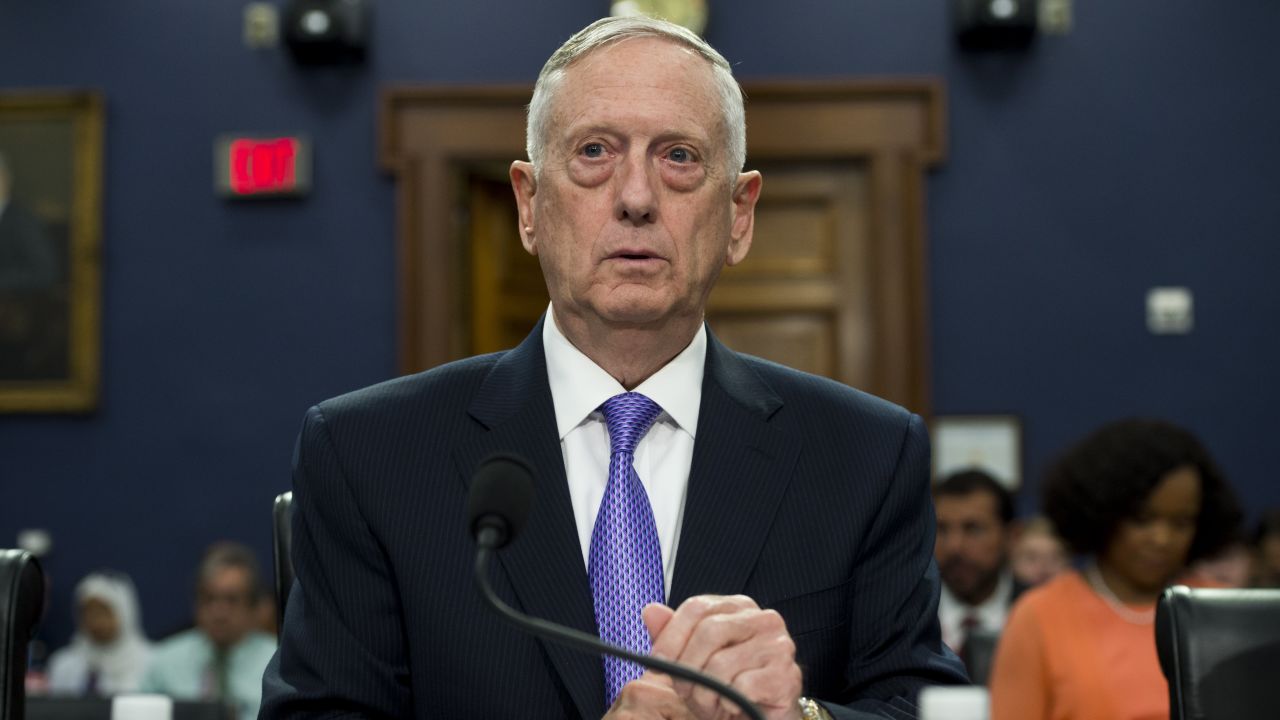 But Eisenstadt sees potential problems in the administration's lack of a clear strategic vision. Indeed, Mattis told lawmakers that there isn't a set strategy yet – that he and other Cabinet officials are working on one and "we will present that to the president, probably within the next several weeks." 
Eisenstadt said that could pose problems "if local military commanders are given greater latitude to act, as seems to be the case, and the policy framework and goals they are supposed to be acting within and advancing, respectively, are not clear," he added.
That's likely to be the case as policy reviews on a number of issues are currently underway, Eisenstadt said, even as "the ground regarding some of these issues is shifting under our feet as we speak. That could be a problem."
Formula for a foreign policy mess
"Add to that the fact that the President may be distracted by his domestic problems – you may possibly have a formula for a foreign policy mess," Eisenstadt said.
Others flag that no matter how capable Trump's generals are, he can't expect them to advise him on the political and policy implications of military decisions.
Derek Chollet, a former defense official in the Obama administration, noted that military decisions have costs, and that civilian leadership has the responsibility for assessing them. That means maintaining a broader view that takes in more than just the military aspects of a campaign, an assessment that is crucial to US national interests.
"If we decide to dramatically escalate our role in Afghanistan, well, that's got to come from somewhere. Someone has to pay for that and we have to absorb that risk somewhere," Chollet said.
And if the civilian leadership isn't engaged, the danger is that the "military doesn't have the perspective of the entire country in mind," Chollet said. "If we end up escalating conflicts at the expense of other priorities in the federal budget, in our foreign policy, that's a problem."
CNN's Barbara Starr contributed to this report