Editor's Note: Andre Spicer is a professor of organizational behavior at Cass Business School, City University London. He is the co-author, with Carl Cederstrom, of "The Wellness Syndrome." Unless otherwise noted, facts here reflect the research published in that book. The opinions expressed in this commentary are solely those of the author.
Story highlights
Whole Foods buy seems like great news for Amazon so far, with big gains in market capitalization. Not so fast, says Andre Spicer
Spicer: Reliance on Amazon for food and everything else poses dependency risks for the nation; company may struggle with transition
When Jeff Bezos made his now-mythical car journey across the country to Seattle, he dreamed up the idea of an online store that could sell everything. The founder and chief executive of Amazon started with books, then moved into other products.
Now you can buy anything from a mullet hairstyle wig to Madagascar hissing cockroaches on Amazon. The company controls 43% of online retail sales in the United States.
The one sector of the retail market Amazon does not have a significant toe-hold in is the gigantic $800 billion a year grocery market. That is until now. With the deal to buy Whole Foods, the online retailer now has a small slice of the grocery market (about 1.2%), which is dominated by a handful of firms like Walmart (14.2%) and Kroger (7.2%).
Clearly the large players are worried. The shares of the biggest supermarket chains fell by about 6% when the deal was announced.
So far, the deal has been great for Amazon. Usually acquisitions lose money for big companies. But Amazon immediately gained over $14 billion on its market capitalization when the deal was announced – that is more than the $13.6 billion the Seattle based company plans to pay for Whole Foods.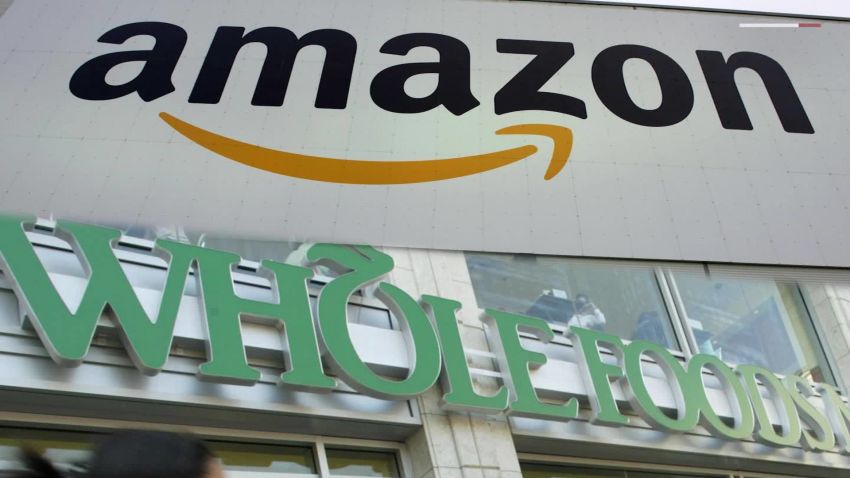 Why Amazon is buying Whole Foods
But the deal may not be so wonderful in the long term. Amazon's introduction into the grocery business is likely to ratchet up competition in the grocery sector. This might have some impact on already dominant players like Walmart, but it is likely to hit small players particularly hard, driving many smaller grocery firms out of business. This will inevitably also have an effect on the already dead or dying American main street.
The deal will also affect employees at Whole Foods. Currently, the company offers employees ample opportunities to "be themselves" at work. Amazon, in contrast, is famed for its high-pressure corporate culture, which requires unrelenting performance. It is likely Whole Foods employees will find their new "Amabot" overlords difficult to swallow (Amabot is the nickname Amazon employees give themselves).
We might expect that consumers would benefit out of this deal. For instance the 80 million Amazon Prime subscribers might find it very convenient to order food as well as films. However, having one company that potentially provides everything for you means that that company is likely to know more about you than your husband or wife.
Amazon is likely to touch all aspects of your life – being there from when you wake up to when you hit the pillow at night. Alexa may even listen over you while you sleep – just in case you want to place an order in the early hours.
The increasing dominance of Amazon also poses potential risks for the nation as a whole. Amazon's vision is that a large percentage of a country's population will become dependent on the company to supply it with everything it needs to live. This opens up a serious risk that if something goes wrong with that company – say a large-scale software failure – a huge number of people would have to go without basic items like food or toilet paper.
Within days this could spiral into a national emergency.
Finally, the decision to extend into the food sector might seem great for the company's investors. But there are significant risks. Large corporations often find it difficult, if not impossible, to change businesses.
We have to keep in mind that what Amazon is trying to do with the Whole Foods detail is to move from being an online retailer into a brick-and-mortar food retailer. Operating in this new business is likely to pose many new challenges that Amazon is not particularly competent at addressing.
It could be that these challenges are overcome. Or it could be that Whole Food's founder John Mackey was right when he said a few years ago that the grocery market would be Amazon's Waterloo.