The driver of the van that plowed into pedestrians near a mosque in north London has been identified as Darren Osborne, 47, a resident of Cardiff in Wales, according to multiple UK media outlets.
One man died and nine people were hospitalized following the assault, the latest in a series of terror attacks to hit the United Kingdom this year.
The driver, a white man, was wrestled to the ground by members of the public and then arrested at the scene, officials said. He was being held on suspicion of terrorism offenses, police said.
Eyewitnesses reported chaotic scenes as the incident unfolded just after midnight, when evening Ramadan prayers had finished.
British Prime Minister Theresa May said the attack was directed at Muslims and condemned it as "every bit as sickening" as deadly Islamist attacks that hit the country in recent months.
'I just can't believe that he did that'
Osborne, a father of four, is originally from the English county of Somerset, UK media reported.
The Press Association reported that Osborne's neighbors were shocked at seeing photographs of him after the attack.
Police said they were searching a residence in Cardiff in connection with the attack. That address is in Pentwyn, where Osborne is listed as living, the Press Association reported.
The suspect was not "on the security services'" radar, Home Office Minister of Security Ben Wallace said.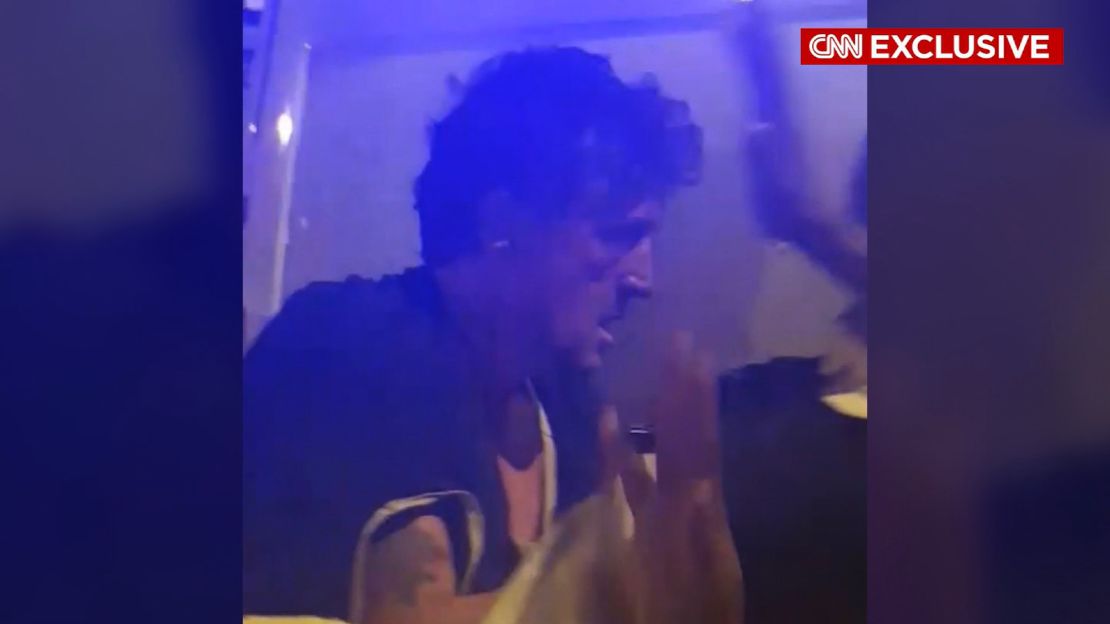 Saleem Naema, a 50-year-old taxi driver, and his young son said the man pictured was their neighbor.
"I know him. I've lived here for five years. He was already living here when I moved in," Naema said, according to the Press Association.
"If I ever needed anything he would come. I just can't believe that he did that. I am a Muslim," Naema added.
Khadijeh Sherizi, who was also Osborne's neighbor, said: "It is definitely him."
"I saw him on the news and I thought 'Oh my God, that is my neighbor,' " Sherizi told the Press Association. Sherizi said Osborne "has been so normal."
"He was in his kitchen yesterday afternoon singing with his kids," Sherizi said.
"I just can't believe it," she added.
Attacker shouted: 'I did my bit, you deserve it'
The suspect was first arrested for attempted murder and taken to a south London police station. Police later said he was also further arrested for the commission, preparation or instigation of terrorism, including murder.
The van plowed into the worshipers on Seven Sisters Road, a busy thoroughfare in Finsbury Park, north London, near a Muslim community center and a mosque.