A series of deadly terror attacks in Britain in recent weeks had left Muslims in north London fearing reprisals, but they never thought that violence would happen on their doorstep.
It was just after midnight on Monday when a van mounted the sidewalk and plowed through a crowd of worshippers walking home from mosques in Finsbury Park following Ramadan prayers.
At least one man died and 10 others were injured in the attack, which police are now treating as a "terrorist incident." A 48-year-old white man was wrestled to the ground by members of the public and arrested at the scene on suspicion of attempted murder. He has since been detained on suspicion of terror offences.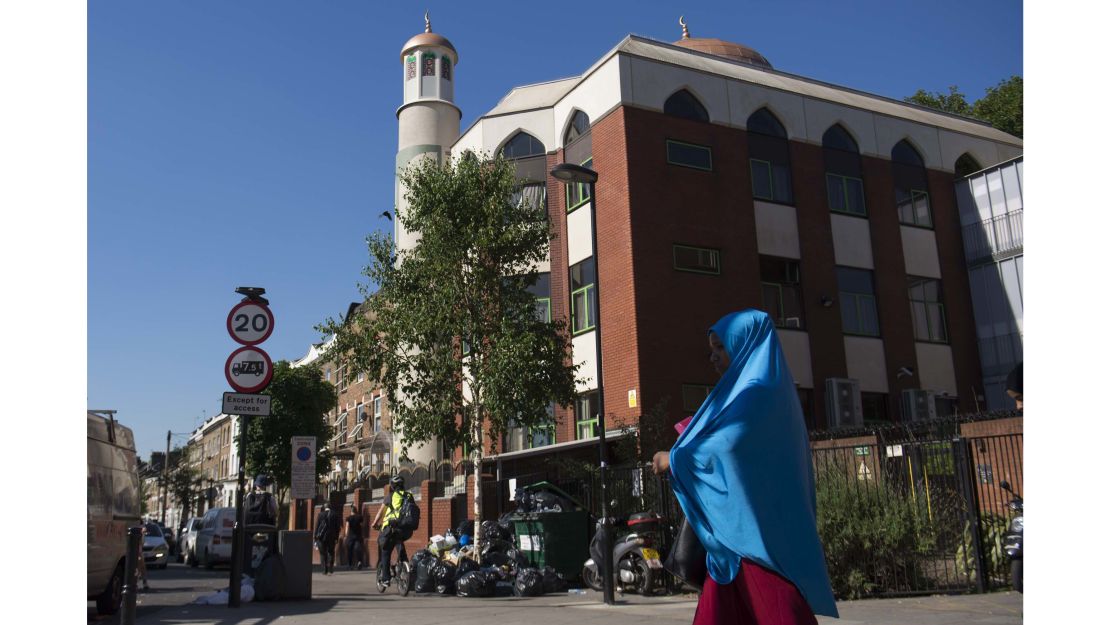 Muna Mohammad was safe at home with her children when the attack unfolded nearby. Looking on at the scene from behind a police cordon hours later, holding her young son's hand, Mohammad says her family left Mogadishu, Somalia, to escape violence like this.
"We came here to feel safe. But look, we aren't safe. We're sick and tired of terror. When I wake up and look at the news it's always another attack. Why is this happening here in the UK?" Mohammad, 32, asked.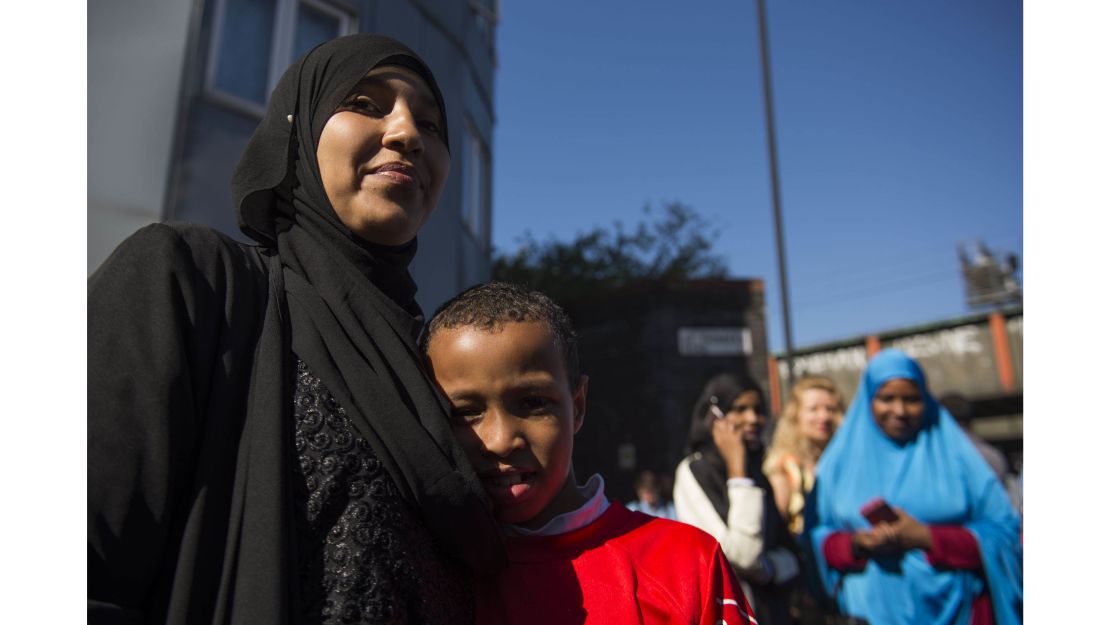 On Monday morning, suited commuters on their way to work and mothers dressed in hijabs, schoolchildren in tow, streamed in and out of Finsbury Park Underground Station, just around the corner from the scene of the attack. The crowd was a cross-section of this diverse London area, which, despite ever-increasing gentrification, is home to a wide array of nationalities and backgrounds.
The area is probably best known for Arsenal Football Club, and on game days at the nearby Emirates Stadium, the streets around this transit hub are awash with fans dressed in red and white.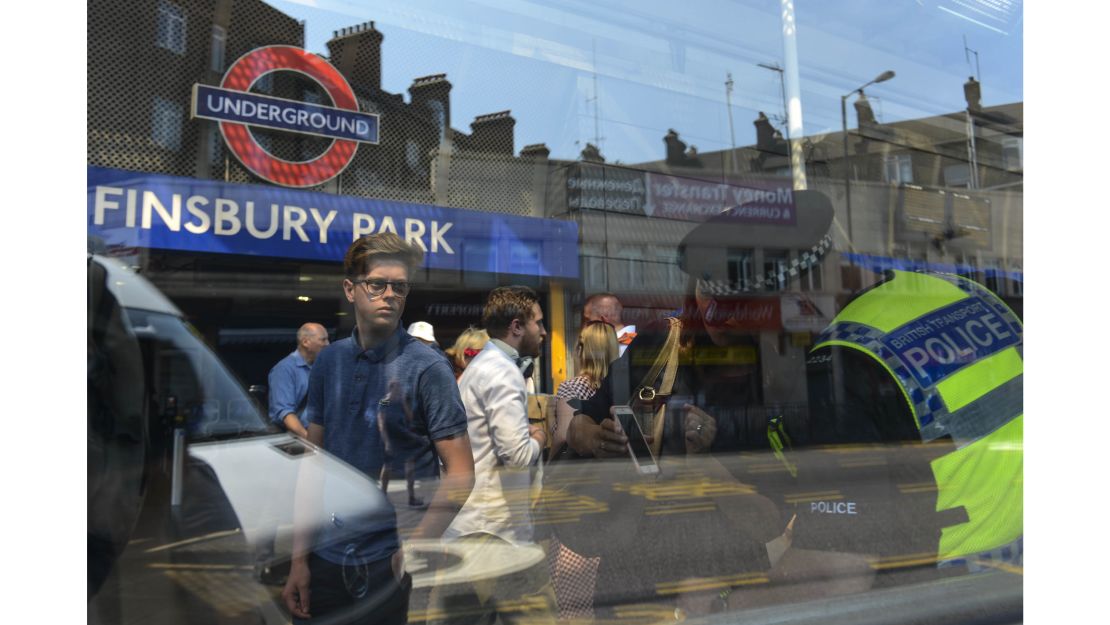 On most Fridays, the faithful stream towards several mosques in the neighborhood, home to a large Muslim community of mostly North and West African descent.
"I pray in front of the mosque on Fridays, but when it's full I pray in the street. In the back of my mind I've wondered if it's safe," Ali, who was at home during the attack, says.
"These days, a car is a weapon. It's pretty scary."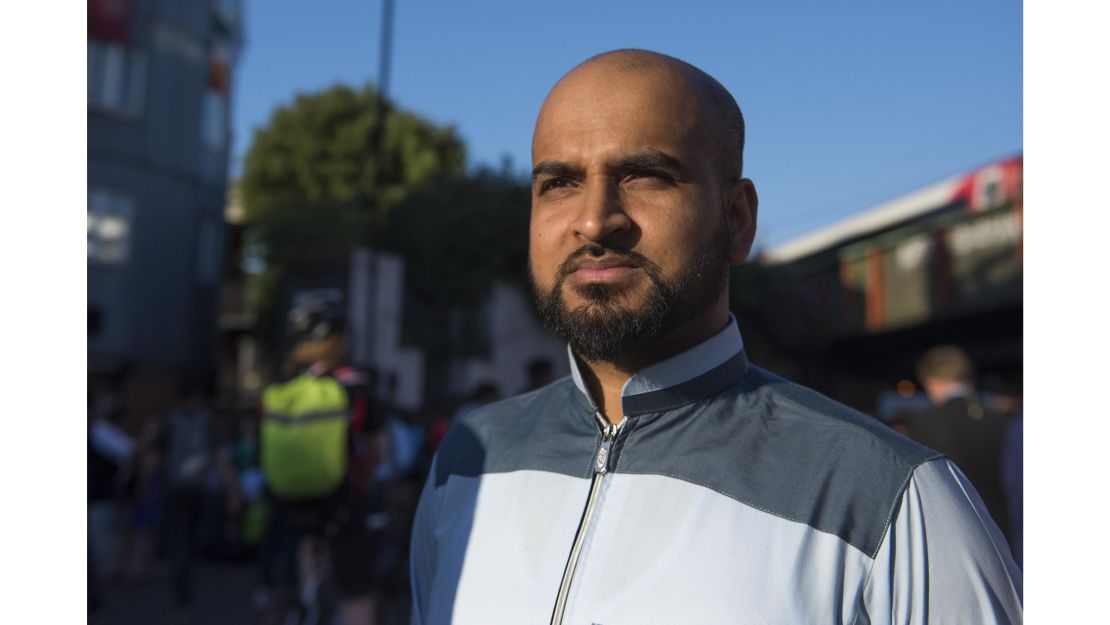 Many local residents were angered that the media took longer to use the word "terror attack" to describe what had happened here than it had two weeks ago, when three Muslim men rammed a van into crowds of people on London Bridge.
In a statement issued around six hours after the incident, Finsbury Park Mosque condemned the "heinous" act and said they were "extremely unhappy with the mainstream media not reporting this as a terrorist attack."
British Prime Minister Theresa May said officers had decided to treat the incident as a terror attack within eight minutes of receiving the first emergency call, but the Metropolitan Police only announced they were treating it as terrorism more than eight hours later.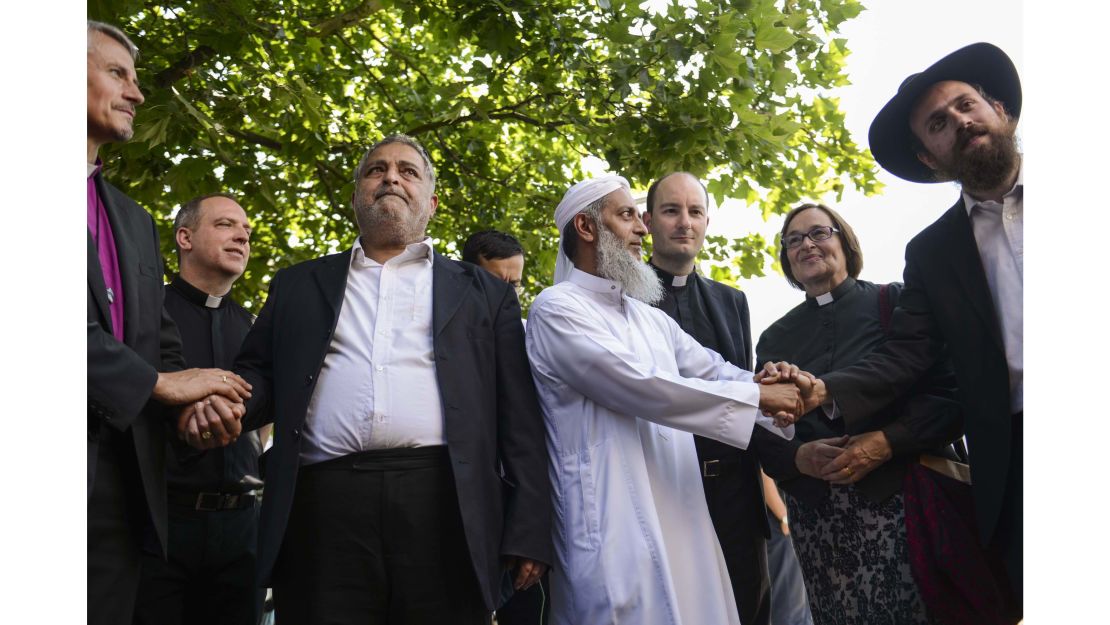 Just three days ago, an Islamophobic hate crime watch group met with members of the nearby Muslim Welfare House – located just feet from Monday's attack – to warn about safety precautions during Ramadan.
Iman Atta, director of Tell MAMA, said the group had distributed safety leaflets to mosques, calling for vigilance so that congregations stay safe.
"Ramadan is a time when Muslims are more visible and when there are larger congregations who attend late at night to pray after opening their fasts," Atta said, adding that mosque security, especially around entry and exit points, must be stepped up.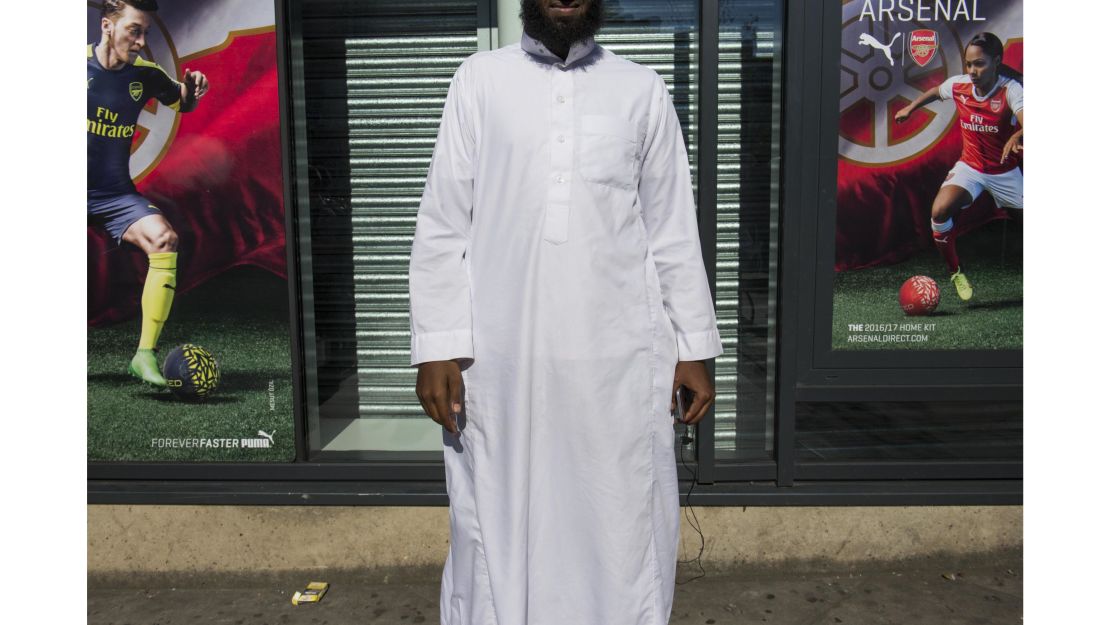 The constant specter of terrorism in London is something that Zara, 40, a Muslim and Finsbury Park local, has been struggling to grapple with.
"Since the recent attacks we've been scared," Zara, who regularly attends Finsbury Park Mosque and nearby Muslim Welfare House, says. "We knew something would happen but we didn't know it would happen like this."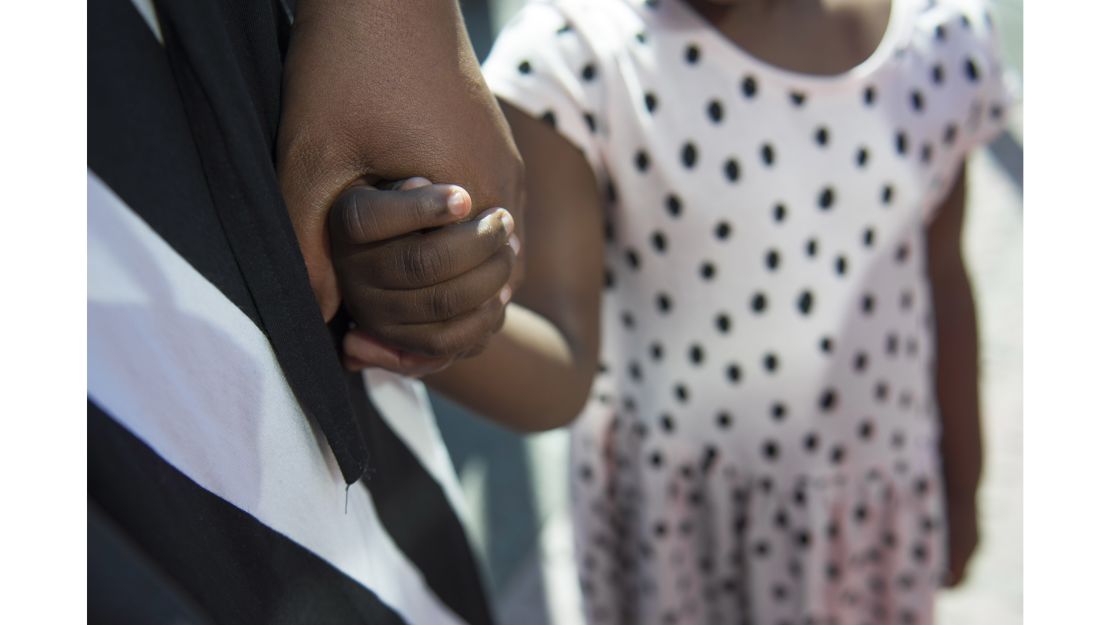 In the wake of recent attacks, Zara decided to pull her young boys out of Islamic school, opting to teach them at home instead for fear that they might be radicalized.
"We hear about radicalization in mosques," said Zara, who like many local residents declined to give CNN her last name. "They use these kinds of events to radicalize kids."
Finsbury Park Mosque made headlines more than a decade ago for its links to radical preacher Abu Hamza al-Masri, who was sentenced to life in US prison in January 2015 on terrorism-related charges.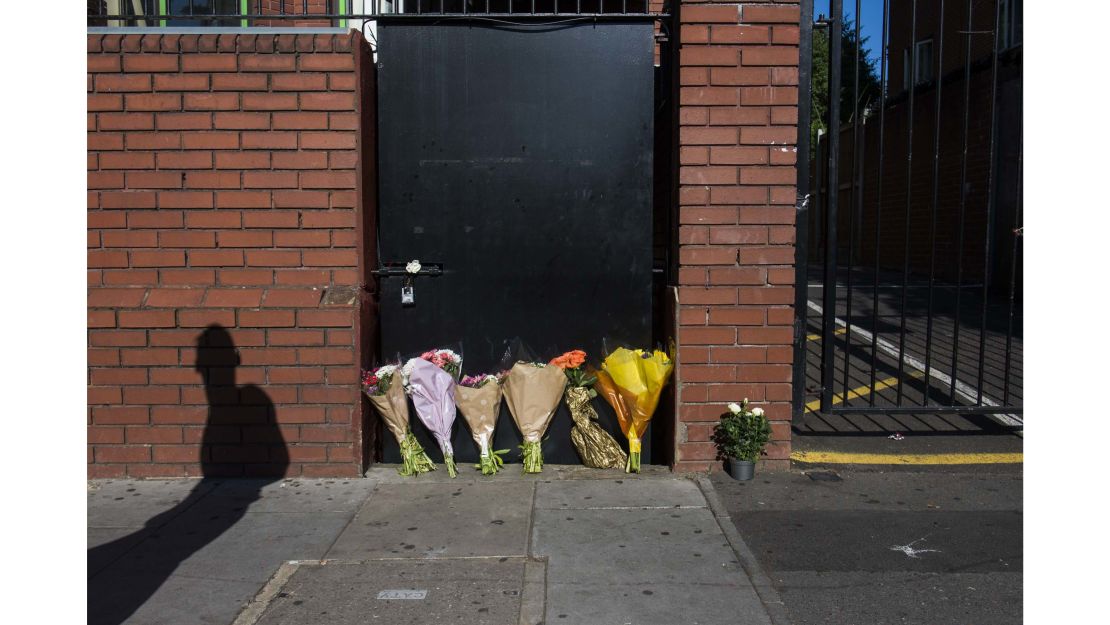 But the mosque has since worked tirelessly to transform itself into an inclusive center for the local Muslim community. In 2014, it became one of only three faith organizations – and the first Muslim group – to achieve the VISIBLE standard, which recognizes independent community organizations that deliver services for local people and build partnerships with other groups.
Zara says that now, more than ever, she wants her children to understand what it means to be tolerant and forgiving. Which is why she brought her 4-year-old daughter Mona to the scene of the attack to try to explain what happened.
Ruweyda, 15, and her younger sister Ibtisam, 14, were trying to make sense of it all as they stood among locals and members of the press who had gathered at a police cordon outside of the mosque.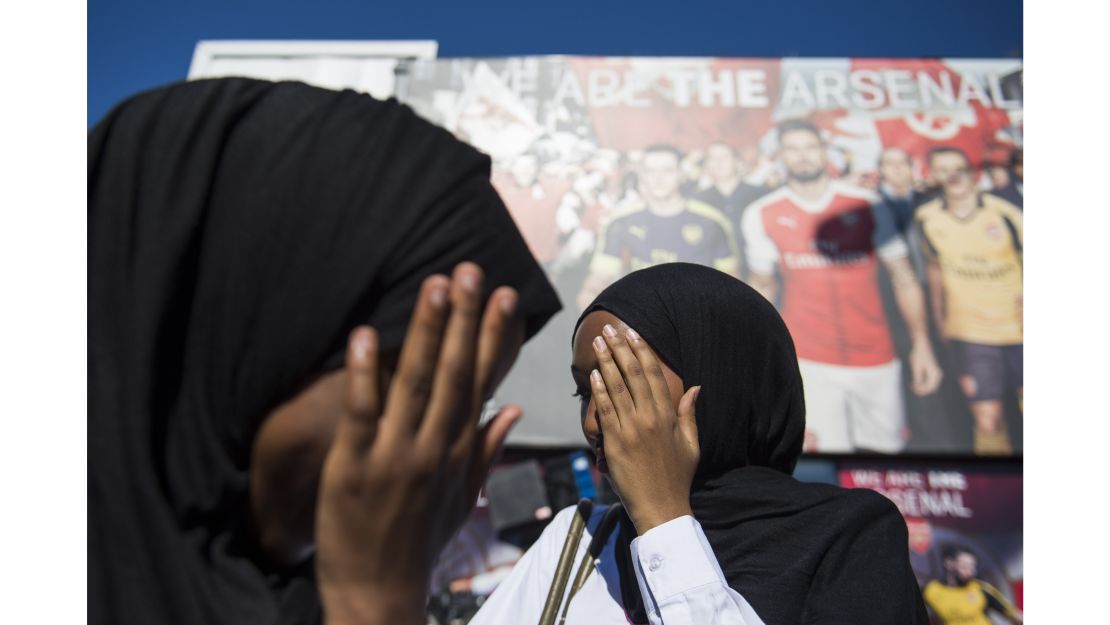 The teenagers, who live across the street from the mosque, awoke in the early hours of Monday morning to the sound of a loud crash.
"I was in bed and I heard this massive bang right outside," Ruweyda said. "My sister came rushing into my room. We looked out and saw two bodies on the ground. There was an old man under the van."
The sisters said they were terrified as they waited to hear from family members who had been at the mosque for prayer.
"We couldn't go back to bed the whole night, it was too traumatizing," Ibtisasm said.
Nearby, Selma Ahmed, 28, looked on at the scene in a state of disbelief and hardened resolve.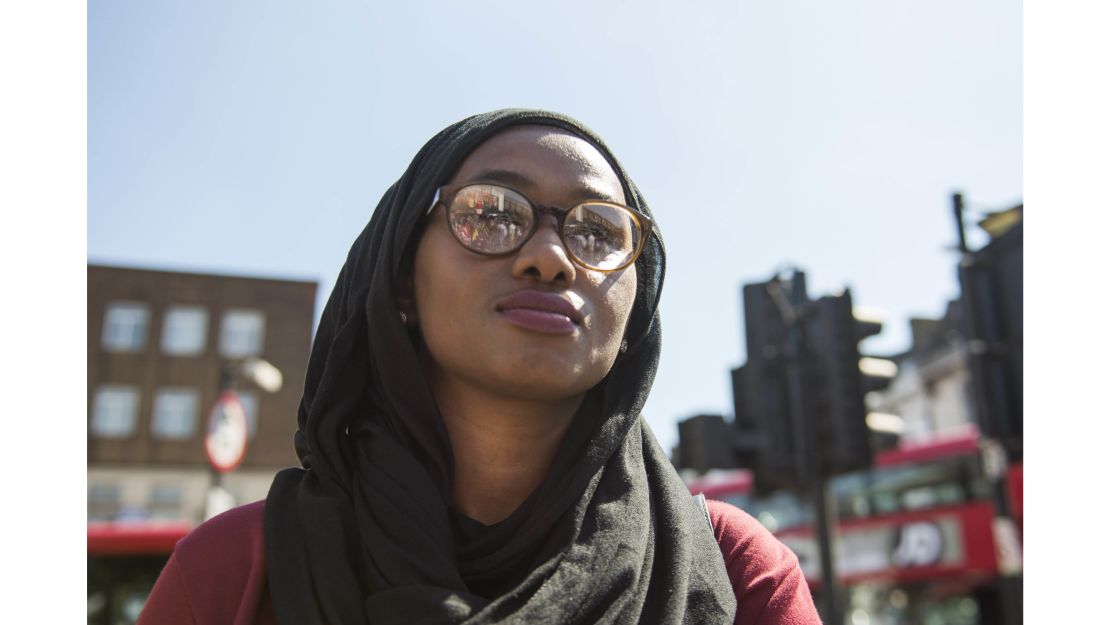 "I'm shocked that it would happen here. I've been coming to this mosque since I was a child," Ahmed said. "I haven't felt unsafe until today."
She says that since the recent attacks in Manchester and London, she leaves the house every morning wondering if someone will say something to her because of the way she dresses.
One of her friends recently stopped wearing her hijab after being verbally attacked at a train station, Ahmed says. But she adds that Islamophobic incidents like these won't make her change who she is.
"I feel insecure, but one thing I'll never do is take off my hijab," she says. "I don't want to give people – people like the attacker – the satisfaction."