Story highlights
Frances Goldin has two lesbian daughters and says she adores them
She has missed only one parade, and this year she'll be on the lead float
Every year on the last Sunday in June, Frances Goldin can be found on the northwest corner of 18th Street and 5th Avenue in New York.
The 93-year-old mother has carried the same sign to the city's gay pride parade every year since the early 1970s. Her sign reads, "I adore my lesbian daughters, keep them safe."
"I didn't know what magic was in that sign, but when I took it to the parade I was overwhelmed with gays and lesbians who ran to me, who kissed me, who asked me to call their mother," Goldin said.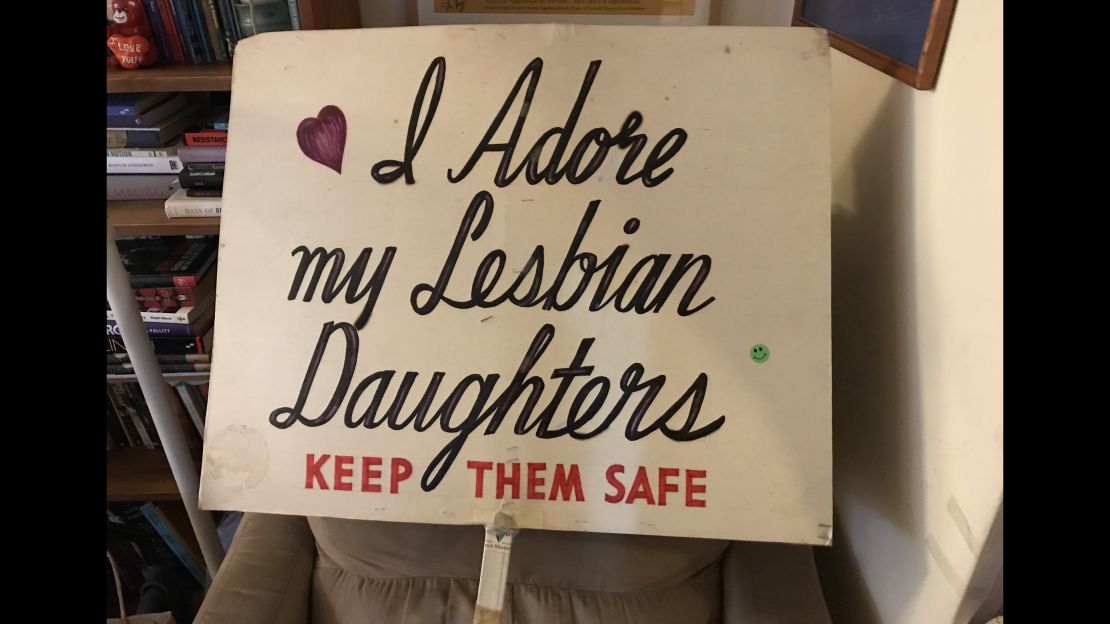 Goldin's daughter Reeni Goldin said she and her sister came out to their parents in the early 1970s and they've always had their mother's support.
"Her actual words to me when I told her, she said, 'Oh, why didn't you tell me sooner?!'" Reenie told CNN.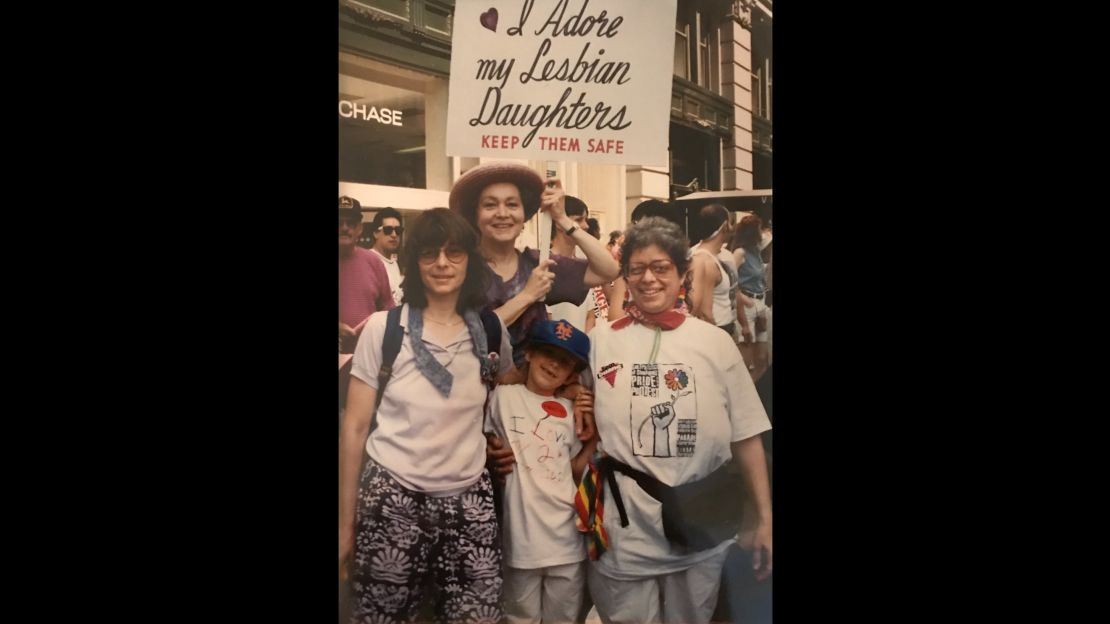 Reeni, who has attended the parade with her mom for the past 10 years, says hundreds of people approach her every year because of her sign.
Frances believes the message is what attracts so much attention, but she doesn't take credit for it. She told CNN an old roommate, a former sign painter, created the sign – message and all.
"I don't think I could have dreamed up the same wording that had as much emotional appeal to gays and lesbians as he did, but he did it and that's the same sign I'll carry to the parade this year," Goldin said.
Three years after she started carrying the sign to the parade, Goldin added her own touch, writing the words "Keep Them Safe" in red at the bottom. She said it was after she saw a rise in violence against gays and lesbians.
Over the years, Goldin said, she's reached out to countless parents of people who have approached her at the parade.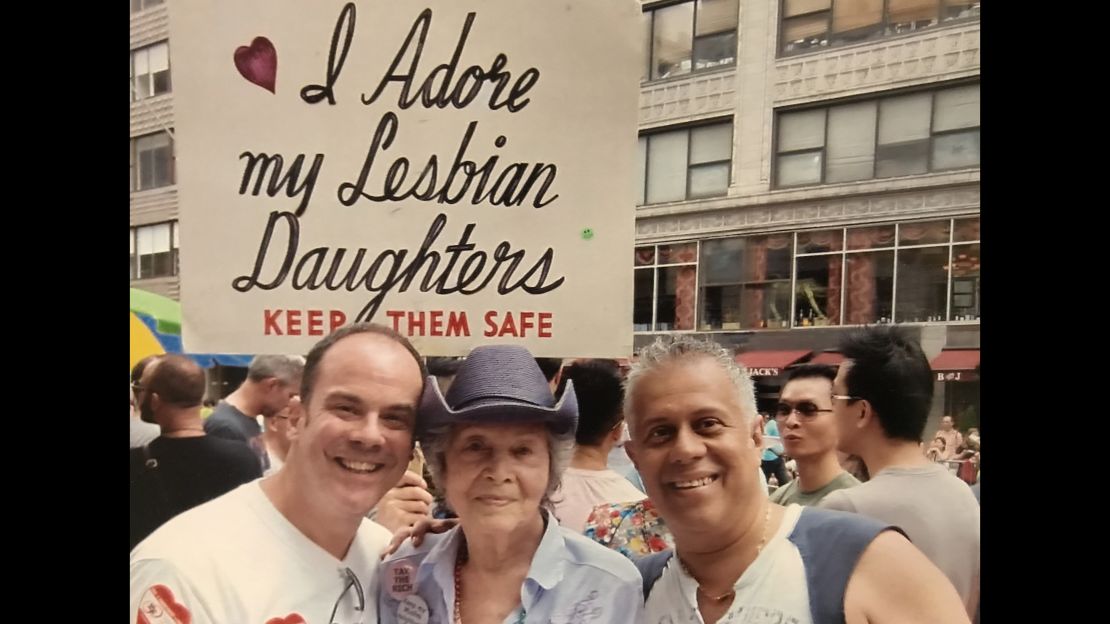 "I told them what they were missing, how they were wounding their children by not reaching out to them. If I said I'd call them, (the people) gave me the numbers, (and) I'd call them," she said.
In nearly 50 years, Goldin's missed only one parade – because of a heart attack – but she was back the following year and discovered she was missed.
"The following year, two people approached me. One was a cop in the NYPD and said we missed you last year," she said smiling. "Oh my god, I was so amazed at that comment. It was very touching."
This year, Goldin will be in the parade for the very first time. She'll be on the lead float with her daughter Reeni and, of course, her iconic sign.