For a look into Russia's efforts to influence the US election, tune in to the CNN Special Report: "The Russian Connection: Inside The Attack On Democracy," Tuesday, June 27 at 10 p.m. ET.
Story highlights
He's been at the center of a firestorm over contacts with Trump team
Kislyak's replacement as ambassador is Anatoly Antonov
The Russian Ambassador to the US at the center of a political firestorm over his encounters with associates of President Donald Trump is leaving his post, but Russia says the move is not unexpected.
Russian Foreign Ministry spokeswoman Maria Zakharova is clarifying reports that Russian Ambassador Sergey Kislyak is leaving his post in Washington and returning to Moscow.
"The changing of an ambassador, especially to a major country, is a question of at least a year. It is all planned in advance. Especially when an ambassador has worked for a long time. No unplanned replacement of Russian ambassadors is taking place," she told CNN.
Kislyak's replacement as ambassador, Anatoly Antonov, was approved last month by the foreign affairs committee of the lower house of the Russian parliament, according to state media.
The 66-year-old came under the spotlight when his communications with Trump's short-lived National Security Adviser Michael Flynn led to Flynn being fired for failing to be entirely up front about them.
Meetings between Kislyak and then-Senator Jeff Sessions – now Trump's Attorney General – during the 2016 campaign have caused further heat for the Trump administration, despite Sessions' claims that the meetings were part of his Senate duties and had nothing to do with the campaign.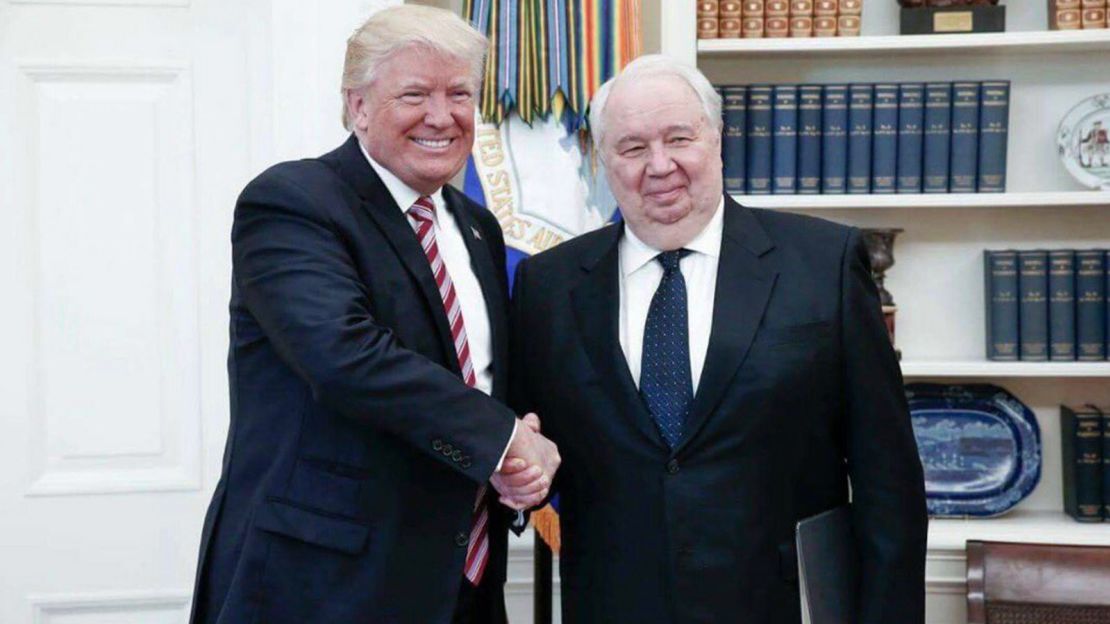 Congressional committees and Department of Justice special counsel Robert Mueller continue investigations into Russia's efforts to influence the US election and the Trump campaign's contacts with Russian officials. This includes allegations of collusion between Trump's campaign and Russia in an effort to defeat rival candidate Hillary Clinton.
Trump, his campaign and Russian officials have denied any collusion took place between them.
Spy allegations
In March, CNN reported that Kislyak is considered by US intelligence to be one of Russia's top spies and spy-recruiters in Washington, citing senior US government officials.
Russia's Foreign Ministry strongly rejected the allegations.