Story highlights
Chinese medicine has both proponents and skeptics in China
The new law aims to standardize how traditional medicine is practiced
At the dinner table, if there is one topic that Lu Yuping's family is careful to avoid, it's medicine.
Her husband and other relatives chide her for making weekly trips to the local pharmacy to buy large piles of traditional herbs to treat her daily ailments.
"They're always telling me to stop wasting money on Chinese medicine and just go to a Western hospital to get real care," said Lu, a 60-year-old retired hospital accountant who lives in Shanghai. "But I don't care what they say. I know that it works."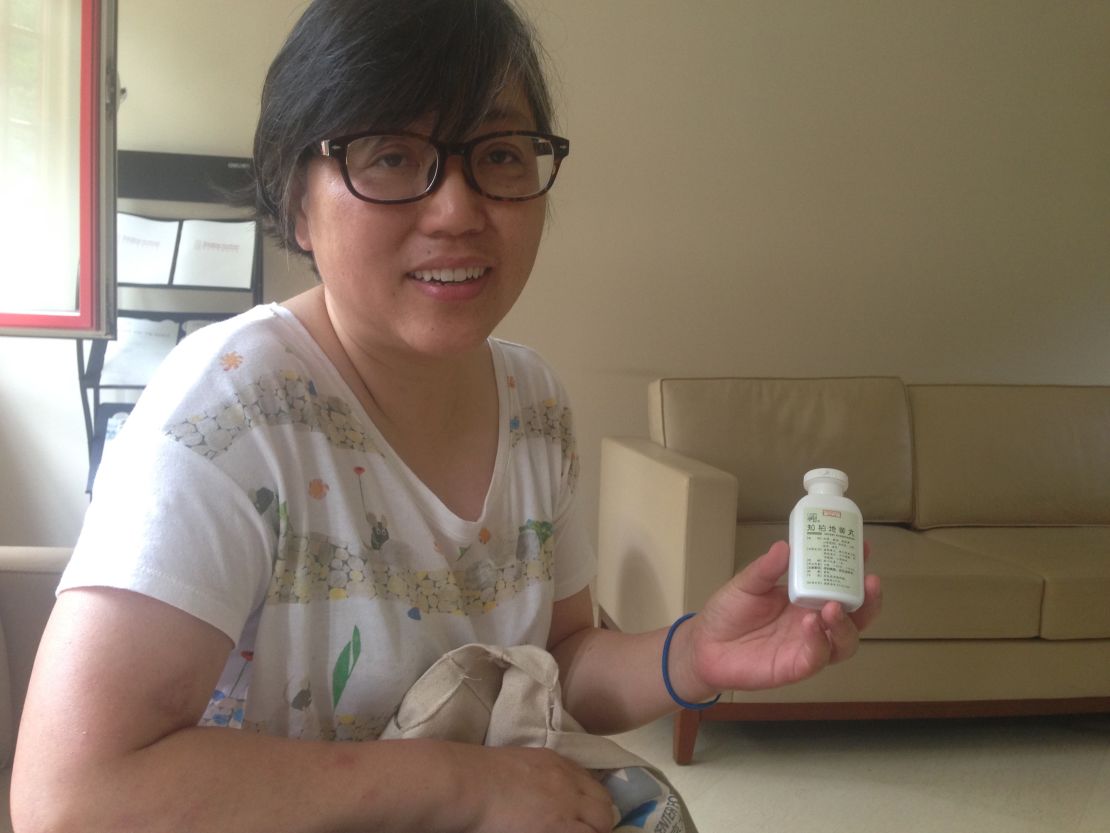 Lu recalls when traditional Chinese medicine (TCM) played a greater role in Chinese society. "Now, I'd say nearly 80% of people just rely on Western medical treatment," she said.
Through a new law, which will go into effect on July 1, the Chinese government hopes to reverse that shift.
What is Chinese medicine?
More than 2,000 years old, Traditional Chinese Medicine (TCM) covers five main areas: acupuncture, massage, plants and herbs, dietary therapy and qigong exercises.
Most practitioners learn from a master rather than studying the discipline at university – although this is also possible.
China has some 3,966 TCM hospitals and 42,528 TCM clinics, which employ around 452,000 practitioners.
The new law will give practitioners the opportunity to qualify as licensed physicians.
Source: CCTV
The new legislation will aim to raise the status of TCM by requiring local governments to launch TCM institutions in all medical centers, increasing funding for its development, and widening the scale of TCM education.
Su Rui, an assistant researcher at the China Academy of Chinese Medical Sciences, believes that the new law might successfully promote the development and practice of Chinese medicine, which has been on the decline in China in recent decades.
One of the challenges of getting doctors to come on board, she says, is closing the profit differential between TCM and Western medicine.
As opposed to using expensive laboratory tests and X-rays to diagnose illness, TCM doctors often simply rely on external signs such as a person's pulse, and the color and texture of their tongue – known as she tai.
"Doctors are often reluctant to use Chinese medicine because it's not lucrative. If a doctor can make 50 yuan from using TCM medicine and 100 yuan from Western medicine, then of course they'll use Western," said Su.
Skeptics and advocates
The other challenge is skepticism among some Chinese, particularly a younger generation that is more familiar with Western medicine.
Last year, the death of a young Chinese actress who chose to treat cancer with TCM instead of chemotherapy triggered a debate around the effectiveness of Chinese medicine.
Liu Guiming, a retired factory worker in Chengdu, says he has lost several friends to illnesses who, he believes, might have survived if they had not solely relied on TCM.
"Western medicine is more common nowadays, and rightly so. That's because you can actually see the effect, especially with more serious diseases," said Liu. "I think TCM will eventually die out."
Proponents of TCM argue that compared with Western medicine, the traditional form places more emphasis on prevention.
Every day, Lu Yuping stews a large pot of bitter herbs to treat even the slightest of discomforts like dry mouth.
"My husband tells me that I'm not sick, but I feel that these are signs of imbalances in the body," she said. "So I go to the doctor or pharmacist to get the necessary treatment before it gets serious."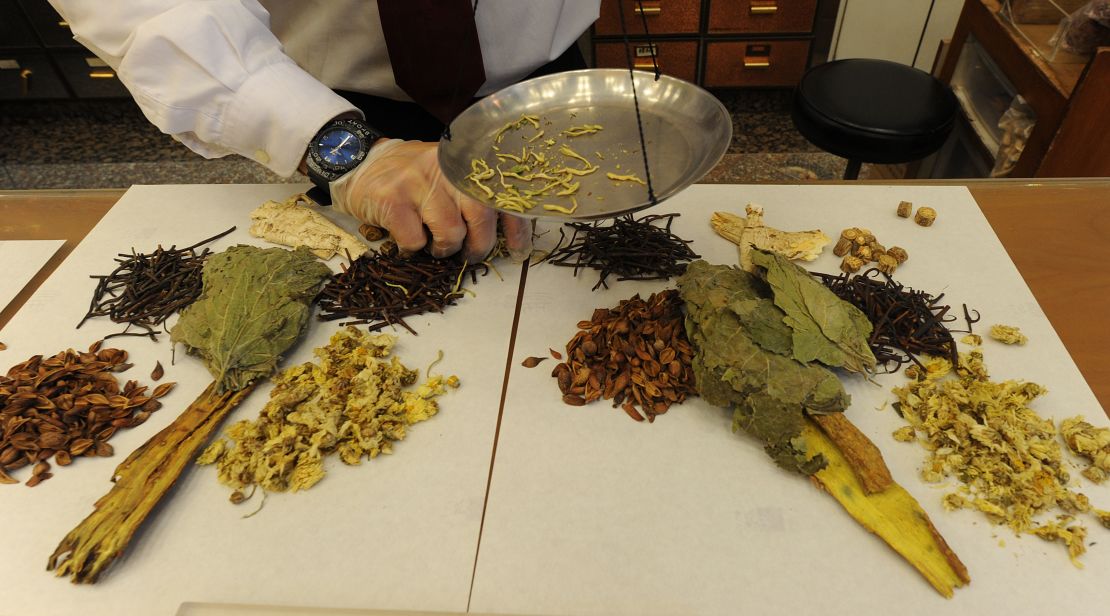 Wang Chunyuan, a 30-year-old yoga instructor in Beijing, said he uses TCM because it focuses on the root of the problem instead of simply on outward symptoms.
"You might have a headache, but it could be caused by a number of things. It might be dryness in the environment, or it might be imbalances in your bodily energy, or maybe it's psychological," he said. "TCM takes those nuances into account."
There is much disagreement, however, about which illnesses can be effectively treated by TCM.
Not subject to Western testing standards such as randomized controlled clinical trials, and comparison with placebos, TCM efficacy has been difficult to study or provide evidence for.
But surgeon Jiang Ping believes that even for some serious conditions like collapsed lungs and brain tumors, TCM can be more effective than Western medicine and has fewer side effects.
"We still can't explain why it works, but we know that it works (in certain situations)," said Jiang. "You can't explain it using science, and that's because the scientific means are currently too limited."
In Hong Kong, the two medical traditions exist side by side and both are commonly covered by private health insurance policies. The city, which is a special administrative region of China, has a Chinese Medicine Council that regulates the industry.
Generation gap?
Lu, the retired accountant from Shanghai, says that while she and her husband frequently argue over TCM, most people her age see its value.
The same, however, does not prove true for those under 60 years old, she says. "Younger people have less exposure to TCM, and fewer people are studying it," she said.
Shan Liyun, a pharmacist at a popular vendor of TCM in Beijing, also sees cause for concern. He worries that if nothing is done the practice won't be passed down to increasingly-Westernized future generations.
That includes 22-year-old Zhang Xiaoyi, who graduated from Franklin & Marshall College in the US this year. She has suspicions that if TCM has any effects, they are mostly psychological.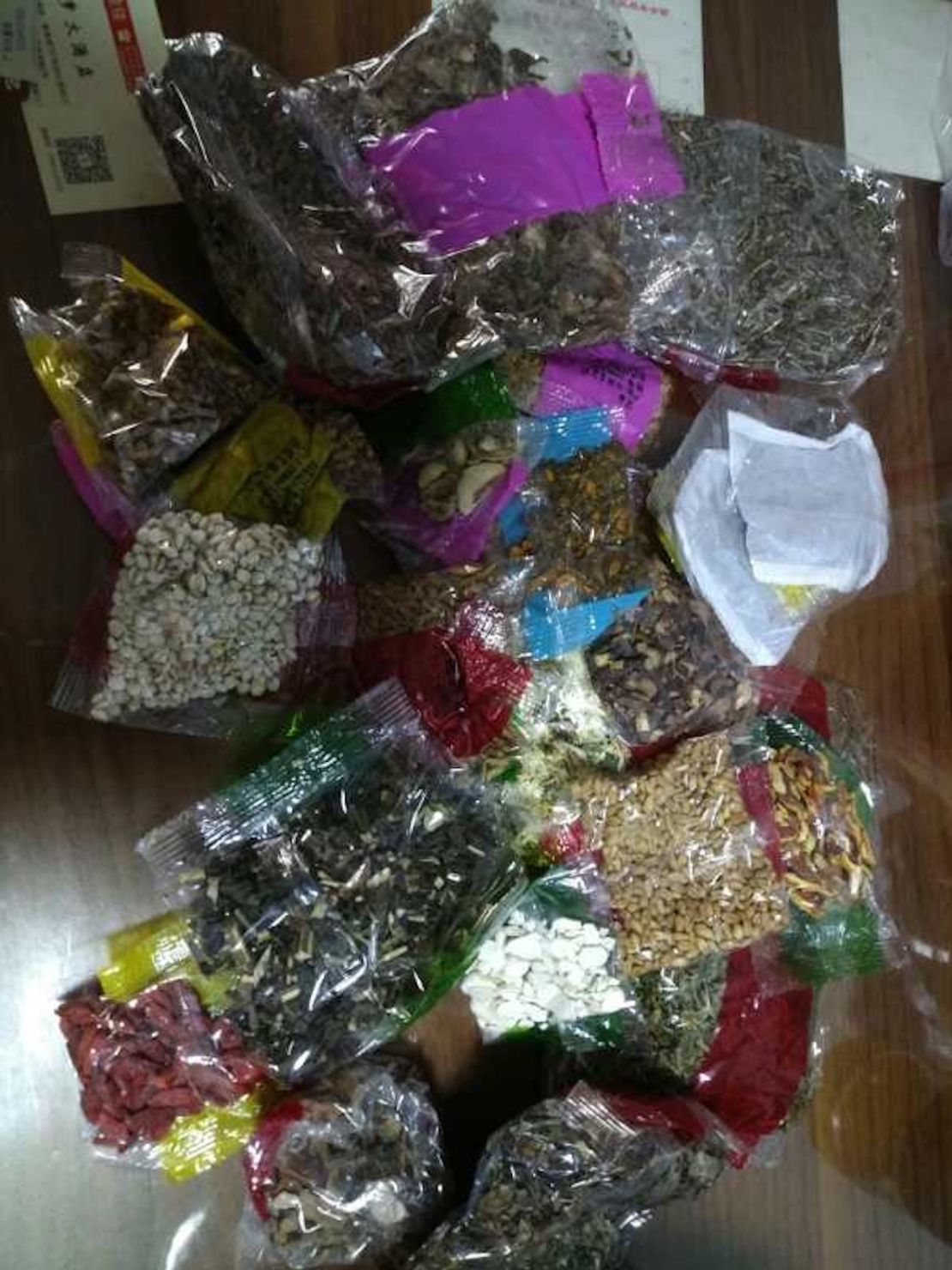 But not all young people are skeptics.
A 29-year-old PhD student at Peking University in Beijing, Wu Pengzheng, contends that people his age should not be so quick to dismiss a medical tradition that has existed for more than 2000 years.
However, he doesn't feel that the government needs to go out of its way to support it. "Just let it go its normal path, and if it's useful then it will naturally develop," he said.
As for Lu, who intends to continue brewing her herbs twice daily despite her husband's grumbling, she thinks that the key to TCM's survival is just what the government plans: "mutual learning" and "integration" with Western medicine.
"That way, they can make up for each other's deficiencies," she said.