Story highlights
Gray recently signed for Atlanta Falcons
Has little experience of American football
Leaves his rugby career of eight years
Gray won 22 caps for England Sevens
Alex Gray recently joined the Atlanta Falcons and, first up, he wants to break into the team's roster.
After that, he hopes to become a regular starter in the NFL – winning games, Lombardi trophies, and respect from fans.
There's a catch, though.
Gray has never played a game of American football in his life. In fact, the closest he's come to competitive gridiron has been playing video games with his brother.
A rugby convert, he discovered the NFL was looking to recruit cross-sport players in January.
Standing at 6-foot 6-inches, weighing in at 114 kg and able to run 100 meters in under 11 seconds, Gray's unique athleticism meant he fitted the mold.
After several months and a 10-week trial in Florida, the former England Rugby Sevens player found himself flying out to Atlanta with a career as a tight end beckoning.
"It's pretty funny how it all worked out," 26-year-old Gray tells CNN.
"I remember talking to my agent around Christmas time and telling him what I was going to do with rugby. And I said, tongue-in-cheek, 'if nothing else comes up, why don't we just go to the NFL and make a load of money?'
READ: Meet the college football star who turned down the NFL
"We had a laugh about that, but I think it must have been two weeks later where he says 'I've had some NFL UK scouts on the phone and they want to meet with you.'
"Before coming here I had played absolutely no American football. The only thing I had ever done was thrown a ball about with my mates when I was younger.
"The only insight I had was playing those EA Sports Madden games with my brothers."
Rugby roller-coaster
It's been full-on ever since. Gray trains with the Falcons between 7am and 6pm everyday, and then heads back to a hotel room to pore over books and training manuals, cramming in as much as he can about the new sport.
For eight years, Gray had what he calls a "crazy love affair" with the game of rugby. He captained England at youth level in a team containing the likes of Owen Farrell, Mako Vunipola and Jonathan Joseph – regular faces in today's test team.
READ: Rugby sevens – the best day out in sport?
A rare combination of speed and size meant he was well-suited to the faster-paced game of rugby sevens. After several seasons with England – which included being named his country's player of the year in 2015 – he missed out on selection for Great Britain at the Rio Olympics.
Gray spent the end of last year playing in the second tier of English rugby with Yorkshire Carnegie.
"Rugby had given me a lot of pain with injury, missing out on certain opportunities […] to get an injury so close to the Olympics and miss out on that was completely heartbreaking," he says, referring to an ankle injury that forced him out of Rio 2016.
"I really enjoyed my time at Carnegie, I really liked the players, the coaches, the place, I was really close to my family.
READ: Rugby star Bryan Habana's surprise DNA discovery
"I just had this sense I was a bit too comfortable. It wasn't a huge challenge like I had had in the past. In the back of my mind, I was thinking: 'I want something that's going to take me so far out my comfort zone.'"
He's certainly got that. A new team, new sport and a new continent – learning curves don't get much steeper.
'Players are driving into training with Ferraris'
Gray's old club Carnegie ended its season by narrowly missing out on promotion to the English Premiership in front of 7,830 people; the club he's joined lost last season's Super Bowl in front of 71,795 – with 111 million watching on TV.
"The only way I can really describe it is it's like the volume's been turned up to 100," Gray explains. "The players are driving into training with Ferraris and all these types of things.
READ: All Blacks overpower Lions in Auckland
"The place we train is out of the world. The facilities, the changing rooms, having a sauna, a hot tub, and an ice bath.
"All this type of stuff is just worlds apart from where I was. If you turn the TV on over here there's a dedicated NFL channel where they're just playing football all day. When you live in England, I don't think people understand how big it actually is over here."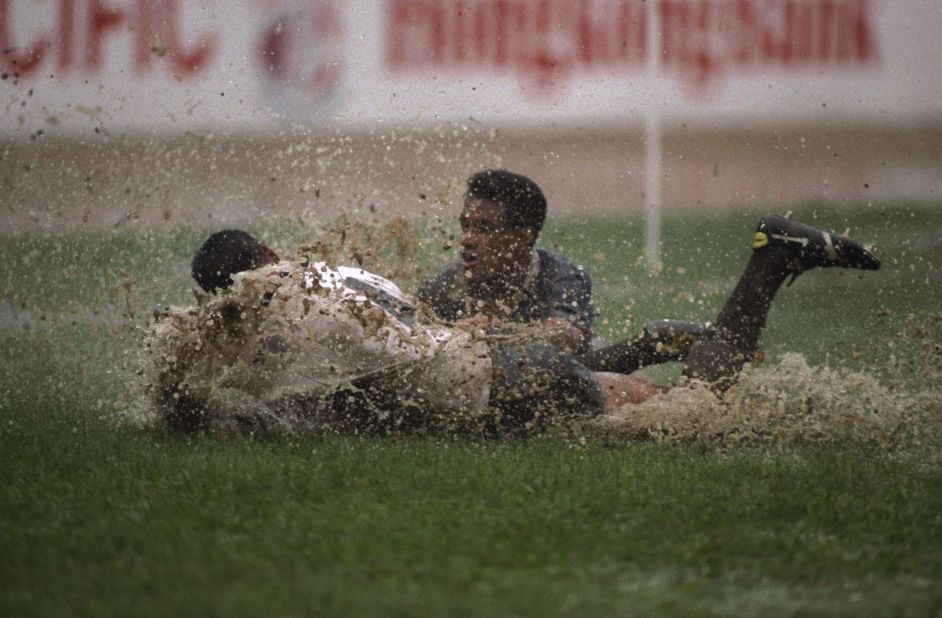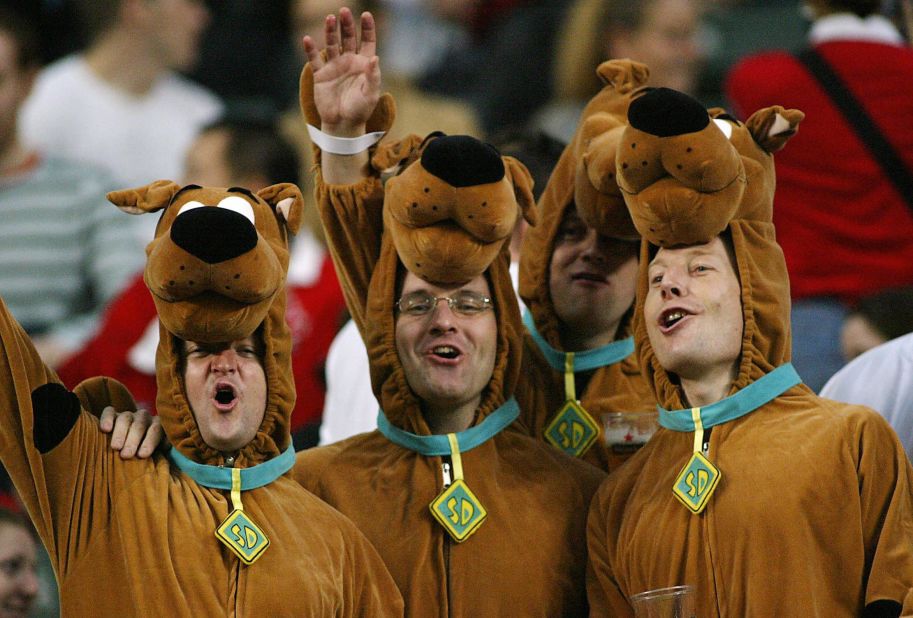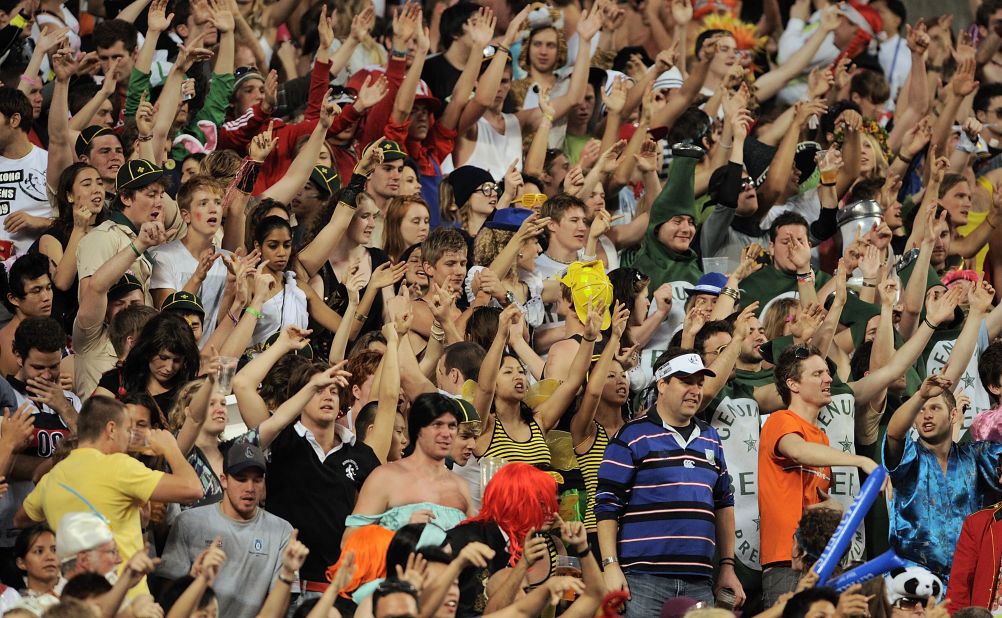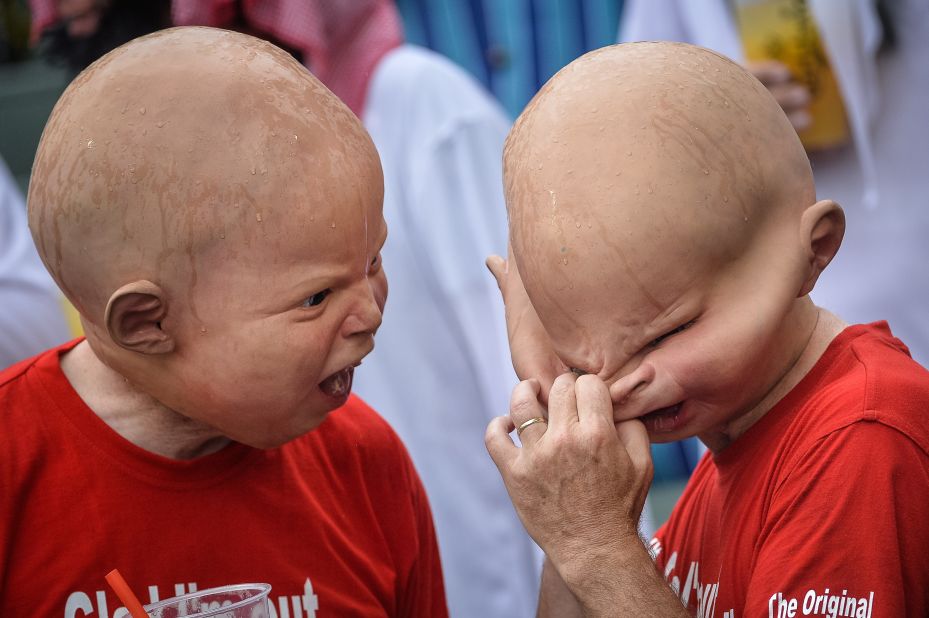 Hong Kong Sevens: Rugby fans through the decades
While Gray won't be eligible to play in the NFL until 2018, he can play with the Falcons' practice squad and hopes to break into the 54-man roster next year.
It's not unusual for rugby players to try their hands at different disciplines. Take, for example, the likes of sevens speedster Carlin Isles, who came from a sprinting and American football background. Or Australian Jarryd Hayne, who has played rugby league, sevens, and NFL.
Psalm Wooching, who captained his college football side last year, turned down opportunities to play in the NFL to pursue a rugby career; he's now playing with English club side Harlequins.
But having represented his country and played professional rugby for eight years, Gray's decision to leave a sport he has been devoted to most of his life – while still in his prime – is unprecedented. He's the first English rugby player to become a pro American footballer.
"To play American football and rugby, you need to be tough, you need to be competitive, you need to be all these things," he says. "But the actual way the games are played, they're completely night and day.
"Other than the tackling and the catching and that kind of stuff, they share very few similarities. It really has been a very humbling experience for me. Most of my life I've always been really good at rugby, things have come quite naturally to me.
"This has been a completely new world, the amount of learning I have to do. It's been a great experience. It's definitely bringing the best out of me."
A way back to rugby?
Given the emotional and physical energy Gray is investing on the switch, you would assume that his rugby days are a thing of the past.
But he says his love for the game will always be there, and a route back to rugby in a few years' time could still be on the cards.
"Life's a funny thing," Gray muses. "It'll open doors, doors will shut on you and others will open like they did for me.
"I can't sit here and say I've completely closed the door on rugby. I will always love the game, it's part of my DNA and it's something I've done since I was six years old.
Visit cnn.com/rugby for more news and videos
"But if I'm completely honest where I am right now it feels like this is where I should be, this is where I'm supposed to be. That's just the feeling I've got at the minute."