After watching his En Marche party torpedo the opposition in last month's legislative election, French President Emmanuel Macron spent Tuesday on a nuclear-armed submarine.
Macron, fresh from delivering his address at the Palace of Versailles, visited Le Terrible to show his support for the country's naval fleet.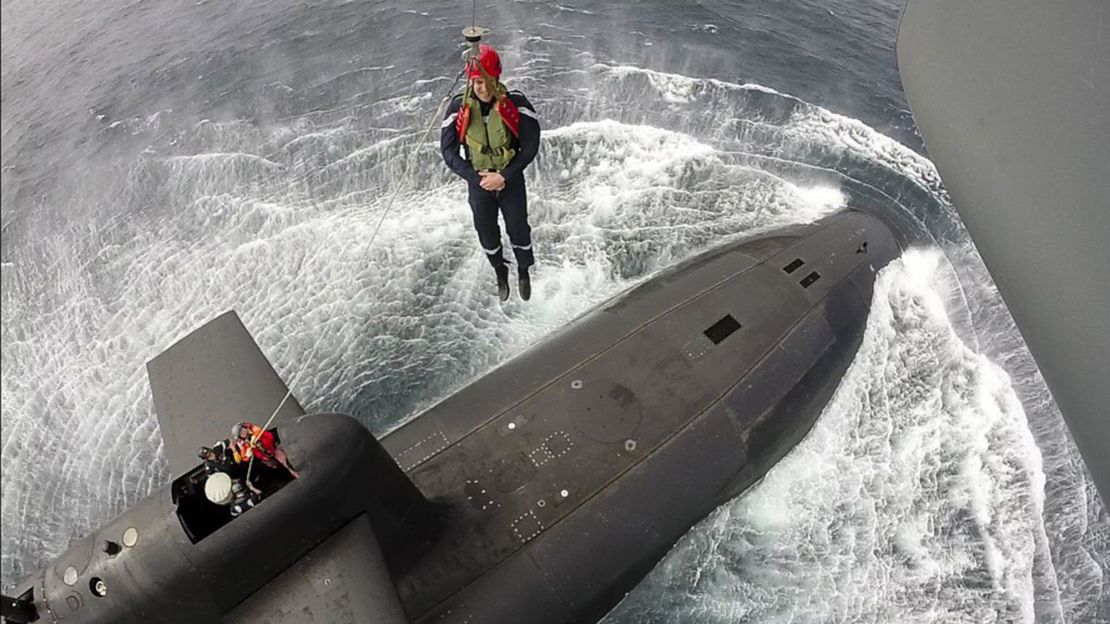 The President, wearing a naval uniform, was winched down to the submarine from a helicopter after visiting the nuclear weapons facilities at the Ile Longue base, near Brest in northwestern France.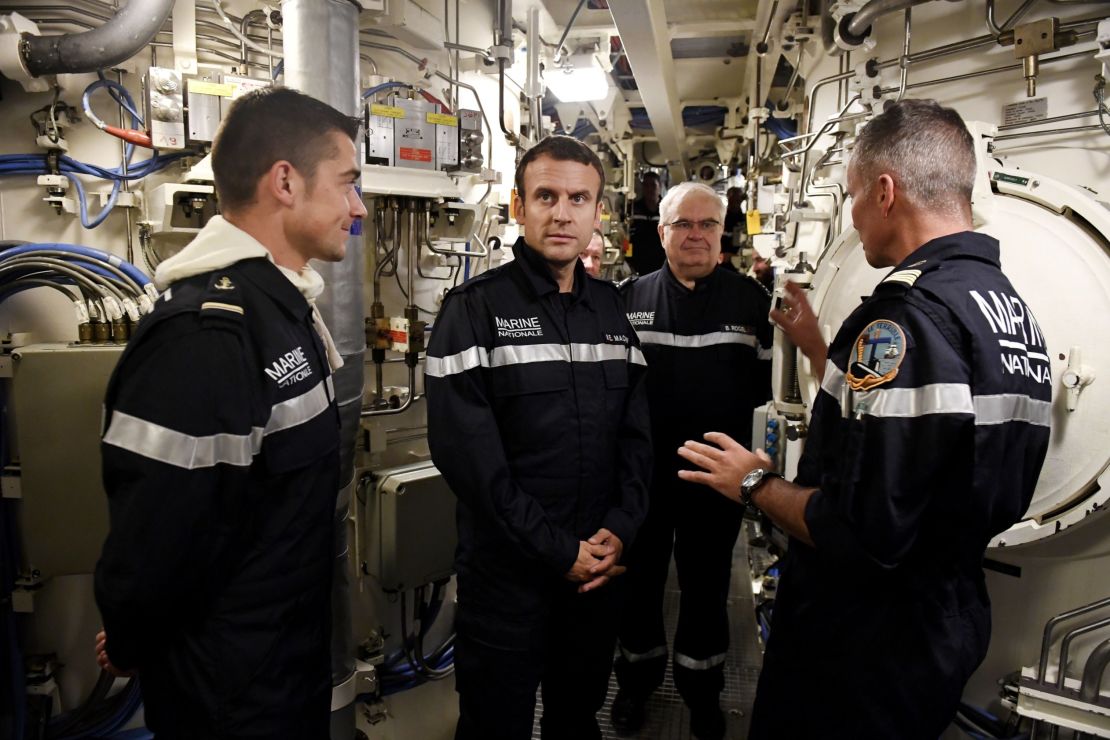 Macron spent four hours underwater. He met with officers and crew, went through a simulation exercise and was given a tour.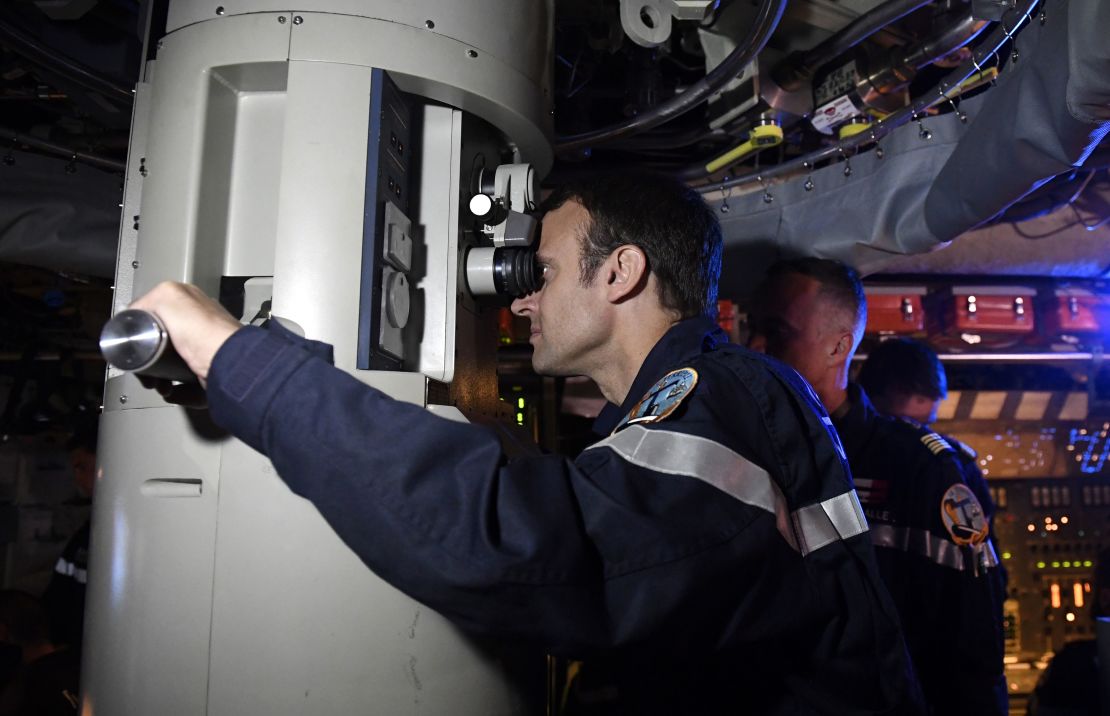 After the visit he tweeted: "At Ile Longue base of nuclear submarines, launching equipment. France has a deterrent force, a guarantee of peace."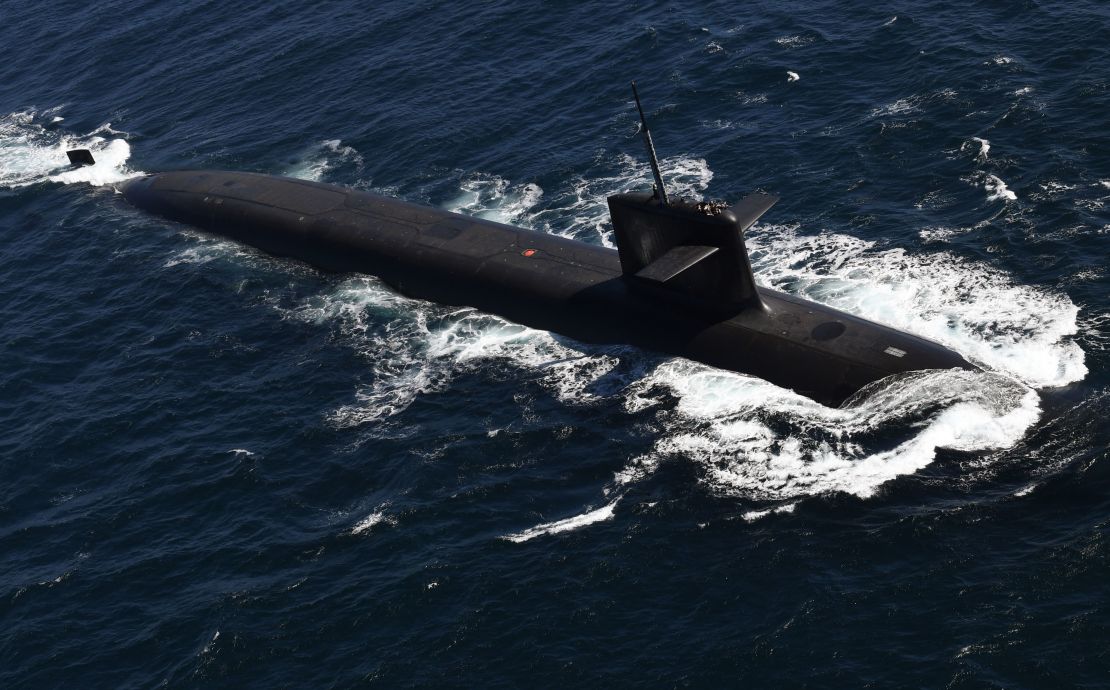 France will be the only EU country to possess nuclear weapons after Britain leaves the bloc in 2019.
Read: Police foil Macron assassination attempt
Le Terrible, which submerges to a depth of 500 meters, is the first submarine entirely mapped out through computer assisted design, and cost about $1.72 billion.
Macron's visit came just after North Korea said it had launched its first intercontinental ballistic missile.
CNN's Katie Polglase contributed to this report,.