The force was strong at the opening presentation of D23, where 10 artists were honored as Disney Legends.
Among them was Carrie Fisher, the late "Star Wars" princess, who was remembered by Walt Disney Co. CEO Bob Iger as someone who "left a mark on the world and our company."
"We all miss her talent, her wit and her friendship," he said to the crowd at the biennial celebration of all things Disney.
While Iger was mum on any juicy details about "Star Wars: The Last Jedi" – though, some information is expected to be released throughout the weekend at D23 – he said Fisher "brought her trademark strength, heart and her humor to the role, in a truly, truly legendary performance."
"She was an original and there never will be another," Iger added.
Mark Hamill, who was honored himself at the presentation, remembered her as someone he could "rely on."
"I loved her and we were like siblings – the good and the bad," he said. "If she was here, she would have flipped me the bird at least twice already."
Fisher and Hamill's presentations came toward the end of the Legends Awards presentation at D23, which honored nine others, including Stan Lee, Oprah Winfrey and Whoopi Goldberg.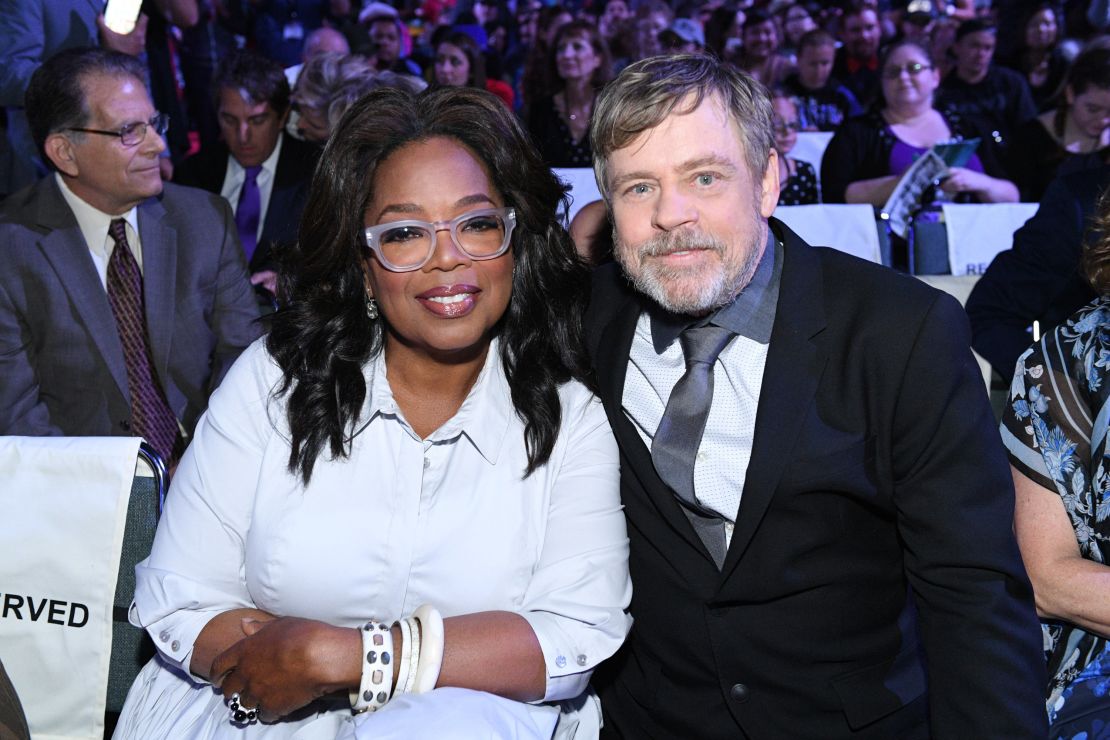 Lee got emotional during his acceptance speech, recalling a time when he saved up money to buy a book about Walt Disney as a boy.
Winfrey, who Iger called a "true friend," thanked Iger for honoring what she considered "sacred work."
In a press statement, Disney described Goldberg as the first ever "LEGOT" winner – someone who has been honored as a Legend and also won an Emmy, Grammy, Oscar and Tony.
The other recipients included Lee collaborator and comics great Jack Kirby, director Garry Marshall, musical director Julie Taymor, animation director Clyde Geronimi, Disney comics artist Manuel Gonzales, and animatronics expert Wayne Jackson.