Ankara, Turkey (CNN) – On the night of July 15 last year, tanks rolled into the streets of Turkey's two largest cities. Soldiers blocked the famous Bosphorus Bridge in Istanbul, bombs struck the parliament building in the capital Ankara, and a helicopter stolen by rogue pilots was shot down by an F-16 jet.
President Recep Tayyip Erdogan was hundreds of miles away at a seaside resort when the coup, mounted by a faction of the military, got underway. By the time Erdogan emerged to address the nation via FaceTime hours later, it had already begun to fizzle.
Roughly 250 people died standing up to the soldiers who took part in the uprising, and thousands of alleged plotters were rounded up the next day. Erdogan claimed his exiled former ally Fethullah Gulen was behind the attempt, a charge the US-based cleric denied.
Turkey has been under a state of emergency since then, and Erdogan has tightened his grip on power while overseeing a massive purge of those who he says rose up against him.
Over the past year, Erdogan and his government have clamped down on civil liberties across Turkey, gutted public institutions and universities, heavily restricted the media and ordered mass arrests of activists, journalists and the political opposition.
More than 169,000 people have faced "judicial action" ranging from travel restrictions and detentions to arrest warrants since the coup attempt, according to the justice ministry, the state news agency Anadolu reported Thursday.
12 months on from the attempted coup, residents in Ankara reflect on how their lives have changed since that violent night – and what they think the future will bring.
Demet Akbulut, a 37-year-old call center worker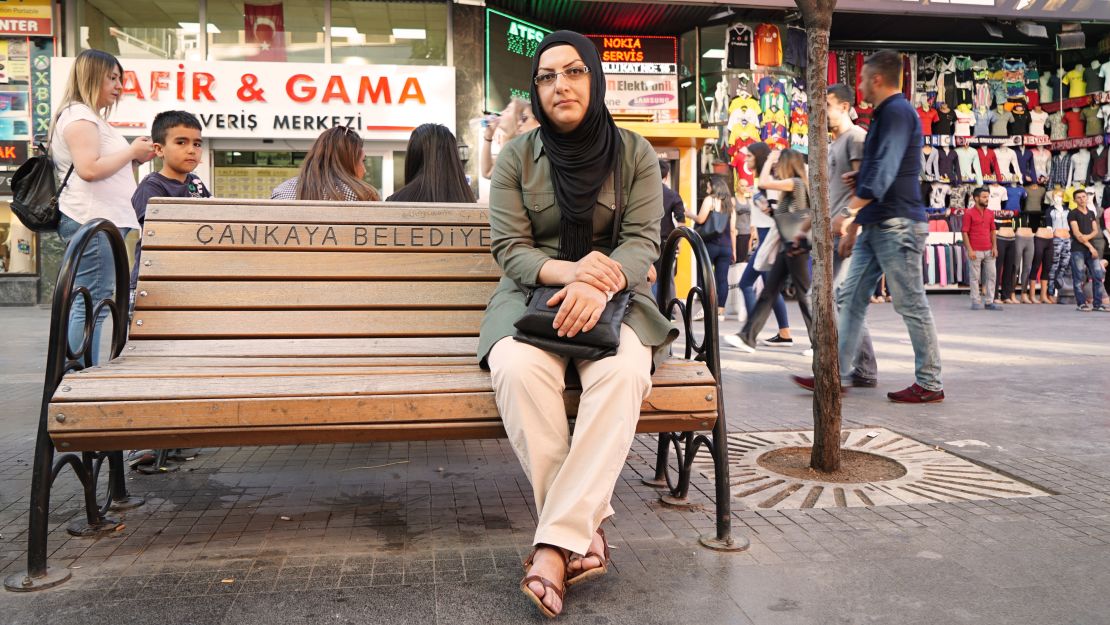 "It was a hard year for me. I can't forget those days. We were so afraid, me and my children. I just can't forget that night. My husband went off to stand vigil [in the street]. That night he went, we were afraid because we were under fire. My husband was injured. We never even went to the hospital. We never talked about it. So much happened. It was so hard and as we come up on the anniversary it comes back to me."
"I don't see the future as being that good personally. I see the news … I come out of my office and I'm uneasy. So much has happened here in Kizilay [a neighborhood in Ankara] – explosions happened here, so I'm nervous."
Sadik Candan, a 55-year-old kebab master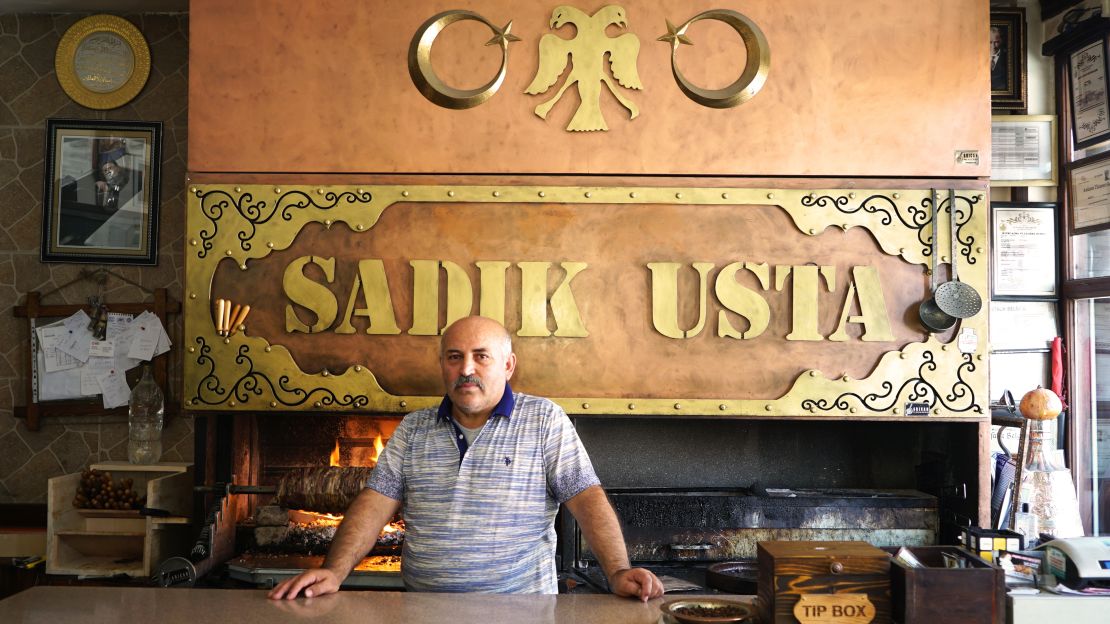 "I knew nothing bad would happen. When the opposition leader came out against the coup I said, okay this is not going to happen. Because if you have a politician who isn't a part of the government going out against the coup, then people will believe him. This is our country, and if necessary we are ready to die. My friend was shot in the leg that night. He had done nothing wrong and we gave him treatment.
"I see a better future. We have to trust that the people will do what is best. But of course we know that some people who are responsible for the coup are not being punished. The political wing of the FETO [a reference to Gulen's movement] is not being held responsible."
Related: Inside the Turkish president's heartland
Volkan Guner, a 27-year-old optician's store worker
"Turkey after the coup has had a bad year. We've regressed. Whatever what one person says, that's what everyone does. No one thinks for themselves. Everyone just follows. Everyone is afraid, from the vendors to the people who work in the government. Whenever you ask them anything they say 'I didn't see anything, hear anything or know anything.'"
"I see the future getting even worse. I think everything is wrong. The system, the administration. Everyone is talking about it getting better, about a new Turkey but I don't see that. The way people are and the way we are being led, it's all bad in my opinion."
"I was at home and found out (about the coup) from TV. If you ask me, I don't believe it at all. I think it was a set up. How was it that half of the government knew about the coup and the other half didn't?"
Hasan Dervisoglu, a 57-year-old spice and nut vendor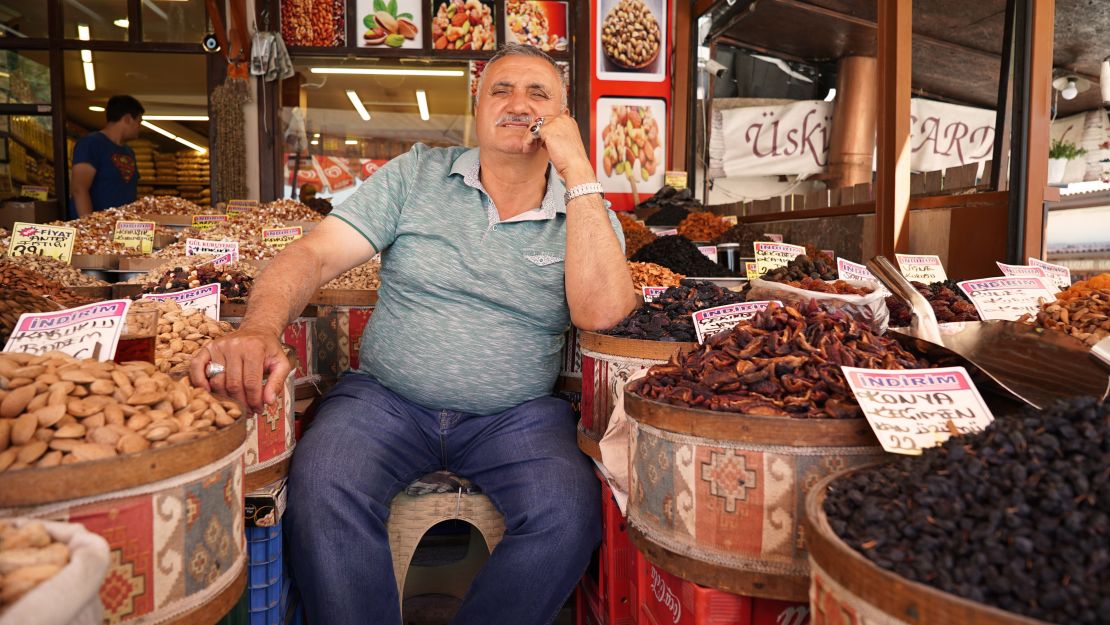 "I was at home then we went out to Kizilay and stayed through to the morning. I see a very bright future for Turkey. We grew more courageous since then, more and more courageous. We fought. We resisted and we came out of the other end. Over the last year we have grown more peaceful and the future is brighter. Our business is getting better. It is better. I want everything to be right."
Related: Erdogan insists Turkey reforms don't make him a dictator
Funda Taskin, a 23-year-old law school student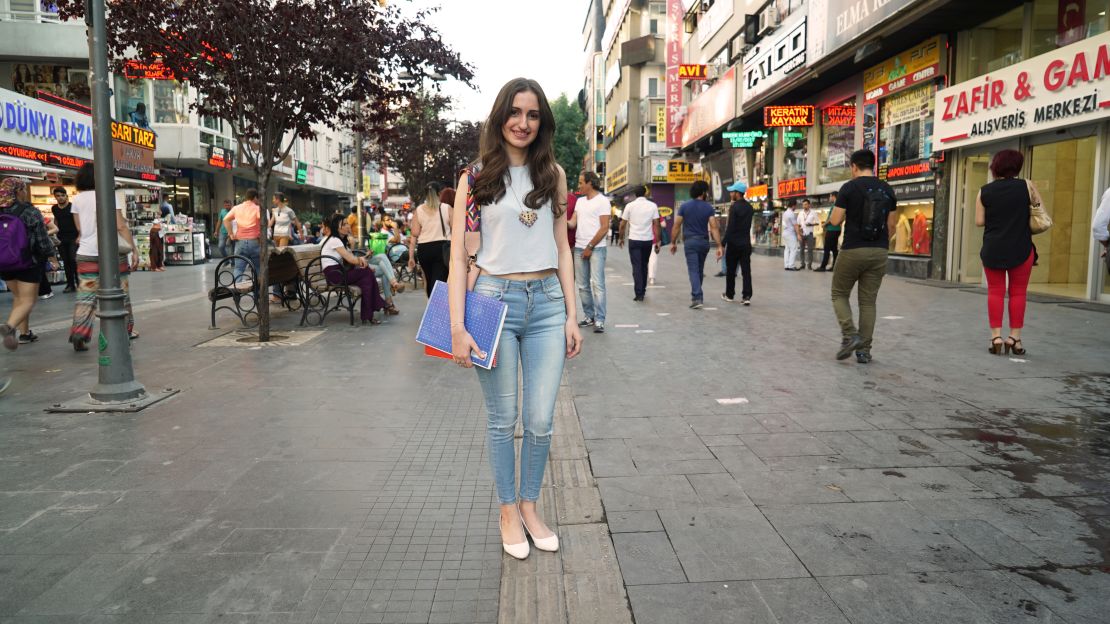 "The last year the country has spent under pressure. With all the laws and with the judiciary being restricted, whereas normal citizens should have been feeling more secure, it's been the opposite. We feel more under pressure and constantly under threat. I'm a law school student, our professors talk about what is right and what is wrong all the time so we felt the pressure even more.
"I don't think we are moving in the right direction. I was so afraid that night and I don't think its been cleared completely yet. I still feel like there might be another coup. I don't feel totally secure, either for myself or for my family. Nothing has been done to make me feel more secure. The state of emergency is not making me feel more secure. And I don't approve of any of the decisions. I'm not hopeful. After a coup, they should have made us feel more secure, but I haven't felt that. It's gone in the opposite direction. I feel like there will be more pressure, more threats … I think terror will get worse. I am pessimistic."
Related: Violent homophobia festers in Erdogan's shadow
Ismet Sinaktas, a 78-year-old retiree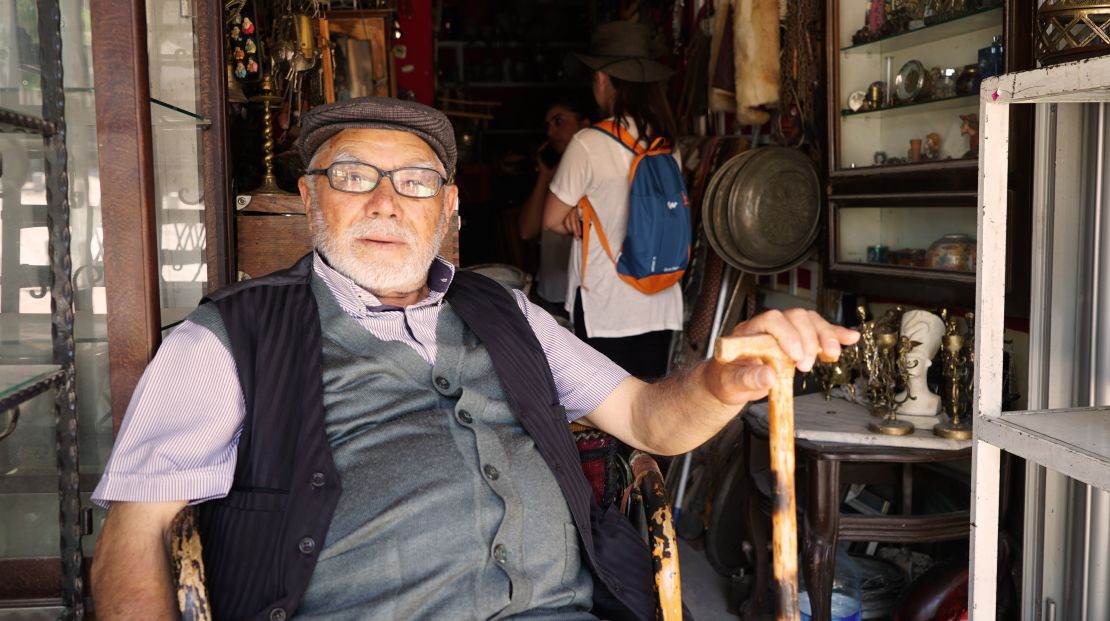 "The past year has been fine, the government has been good. But there are those who are trying to smear it. Look at the opposition leader, he is marching for justice on the streets. He should look for it in parliament not the streets. We learned from the TV that night. I wasn't afraid because I am a Muslim but it was so bad. It posed a problem for the state, for the leaders and for us Muslims. We as Muslims don't want a coup. If we continue the way we have been then we will have a good future."
Hilal, a 22-year-old journalism student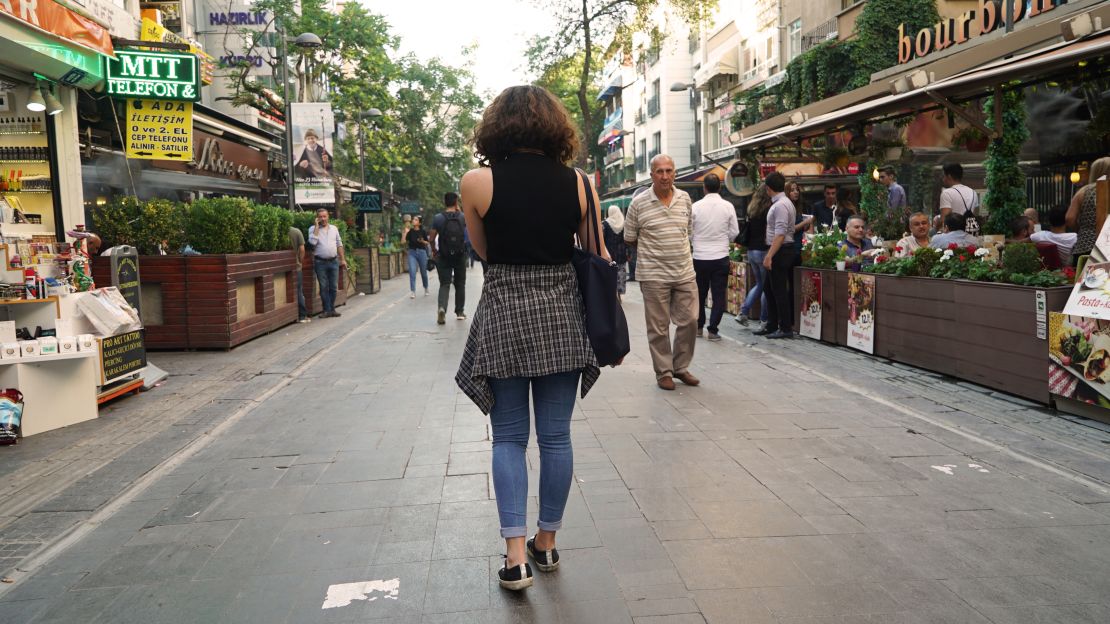 "I think the last year has been very difficult for Turkey, especially after the coup. I see on TV that there will be planes flying overhead in Ankara for the commemoration, but I find that wrong. There are so many people who lost their loved ones that night who are in pain, families in pain. It's not right to have them remember that night, it's not right to have them relive such a bad day.
"I am not very hopeful, I don't want to say it but I don't find our way of being led to be correct, the system is wrong. I'm not happy unfortunately. For example, I am a journalism student but I don't want to get into political [reporting] in the future because it seems to me that every journalist ends up in prison. My family is also very nervous about this, and that's why I am leaning towards sports reporting."
Related: In Ankara, celebrations for Erdogan mask a Turkish schism
Mahmut Sahin, a 57-year-old lottery ticket seller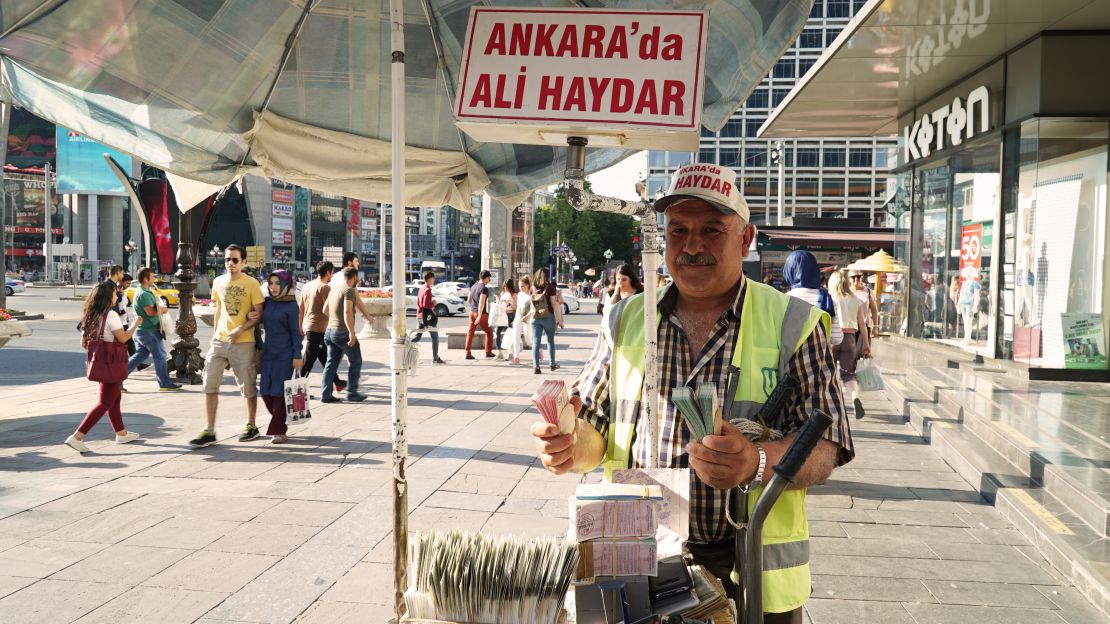 "I hope nothing more happens. Let's hope for better days. But I don't think so. I don't see things getting easier. People can't go out on the streets and express their views. I was at home. I was drinking tea and then the planes started flying overhead. I wasn't afraid. I want more freedom for people. But so many innocent people have lost their jobs. Sure there are people who are guilty among them but you have to sift through it and give the innocent their jobs back."
Ali Calar, a 33-year-old flag seller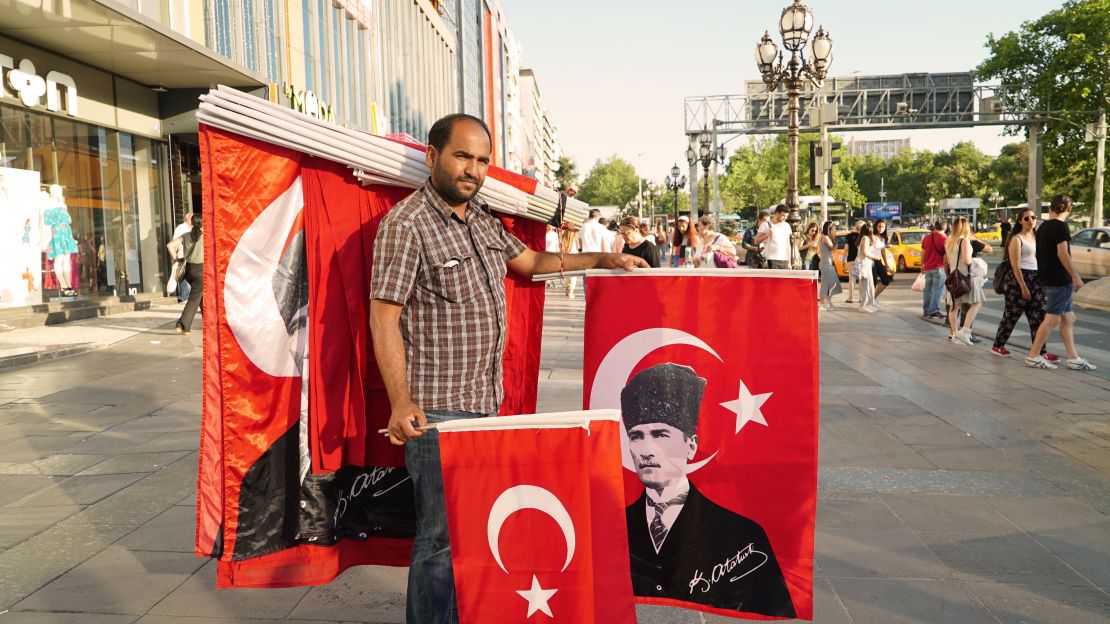 "The last year has been always politics, constant politics. I was out selling flags at a bazaar that night. I was returning from that when it happened. If Erdogan goes we will miss him sorely. He does everything he can to help us. My child goes to school I can't afford the books, but the President provides for it. I get so sad to think about it. Innocent people died. I hope this never happens again. If we hadn't stood up that night, we wouldn't be calm like this."