Editor's Note: Kate Maltby is a regular broadcaster and columnist in the United Kingdom on issues of culture and politics and is a theater critic for The Times of London. She is also completing a Ph.D. in Renaissance literature, having been awarded a collaborative doctoral between Yale University and University College London. The opinions expressed in this commentary are hers.
It is 2017. Man has walked on the moon; scientific ingenuity has eradicated smallpox, split the atom and processed the bit. Yet my home country – the United Kingdom – still has a royal family.
As images of the latest royal outing flash around the world – Prince William, our presumed future king, visits Poland with his wife, Catherine, and children George and Charlotte – commentators from across the globe could be forgiven for asking if it all looks a bit archaic.
Hereditary rank, hereditary political power and privilege – the United States abolished these in 1776.
Many in Britain would like to do the same: The annual conference of Republic, an anti-monarchy movement, convened in Newcastle-upon-Tyne this weekend. But as political insecurity rattles both Britain and the United States, the British monarchy has rarely been so popular at home.
To some in Britain, the election of Donald Trump as US President – and the questions that hang over his campaign – have exposed the weaknesses of presidential democracies.
Here at home, the last three years have brought us two major referendums and two general elections; voters are exhausted and divided by the bile unleashed by populist politics.
Politics have never been so personally bitter. It has become newly normal for Brits to suffer major rifts over voting differences. Members of Parliament – particularly those who are female or Jewish – have reported an exceptional rise in targeted political harassment.
Just over a year ago, at the height of campaigning over Brexit, a female member of Parliament was murdered in the street.
Amid all this, the British royal family looks like the most stable institution we've got. The Queen has worked with 13 prime ministers during her reign – more than 160 in the whole Commonwealth. Few of us know who the prime minister will be in six months. Theresa May totters unsteadily as Cabinet ministers plot openly to unseat her.
Meanwhile, a resurgent but divided Labour Party waits in the wings. If it can force and win a no-confidence motion in the UK Parliament – a real possibility when no one political party holds overall control – we may well see another sudden election and a Labour government.
The Conservative Party's most recent election slogan – much mocked for its ubiquity and vacuity – was "strong and stable." Months later, it is the grandmotherly figure of Queen Elizabeth II, not the shaky persona of Theresa May, who embodies that comforting mantra.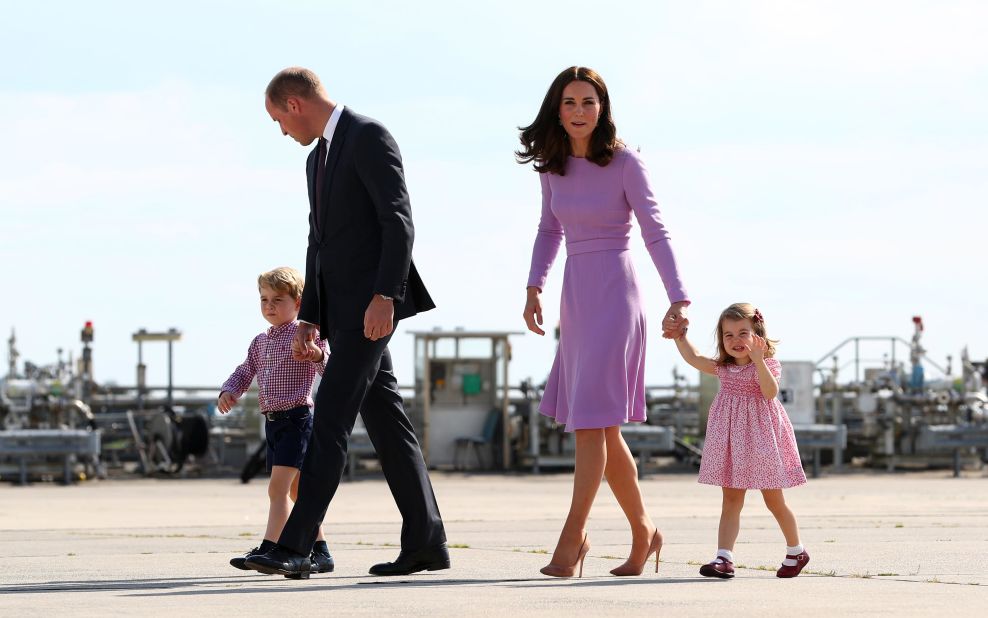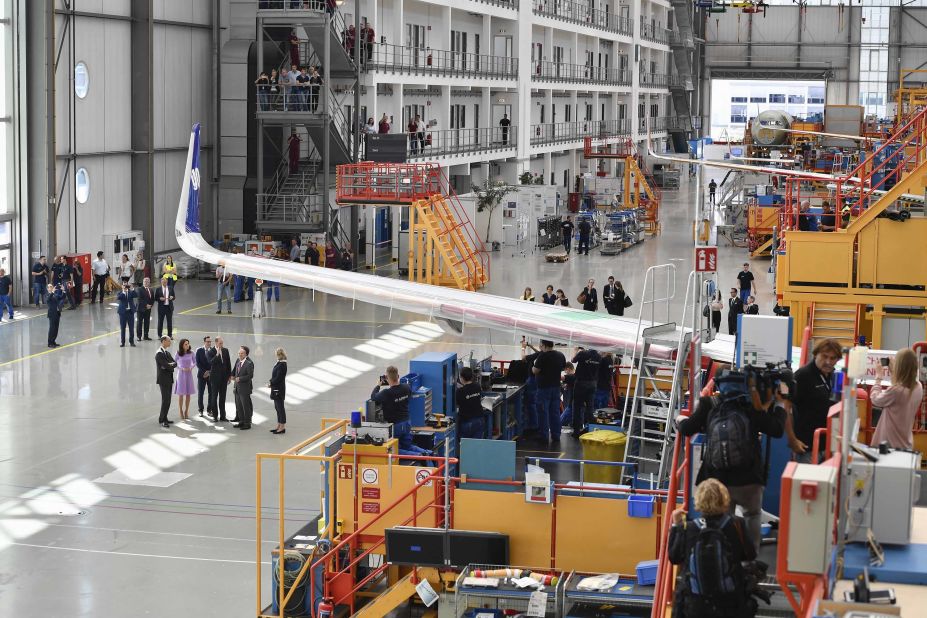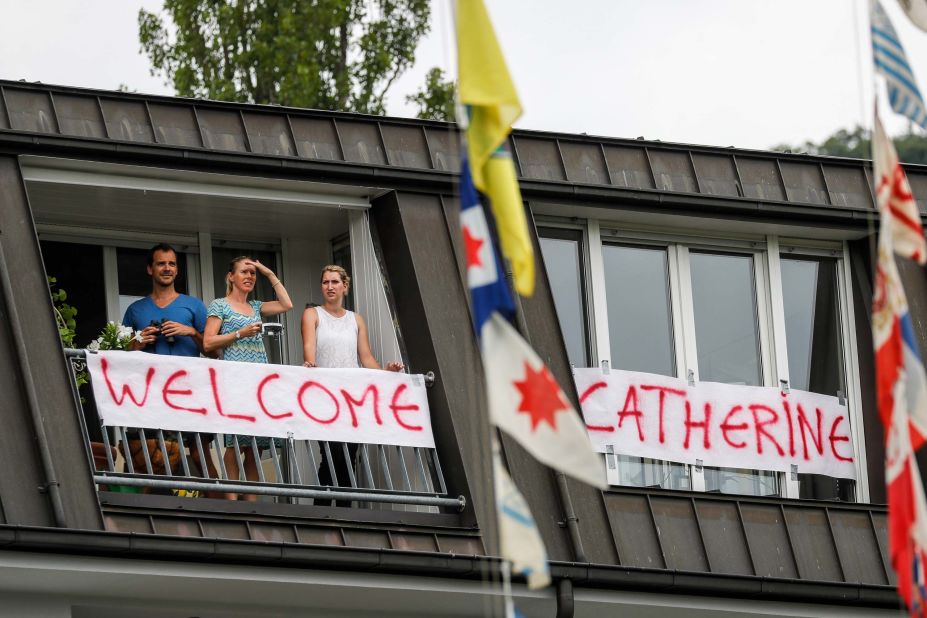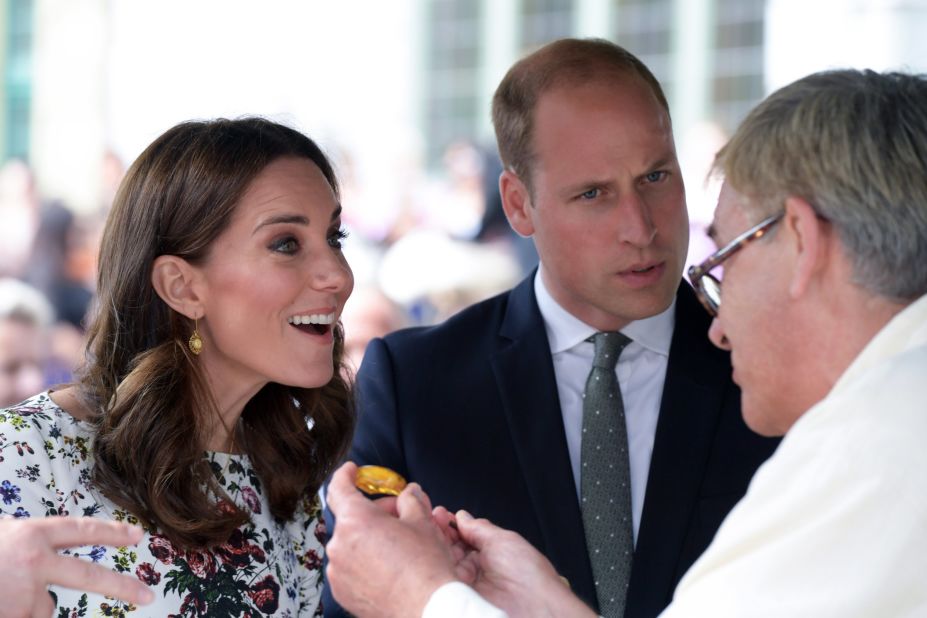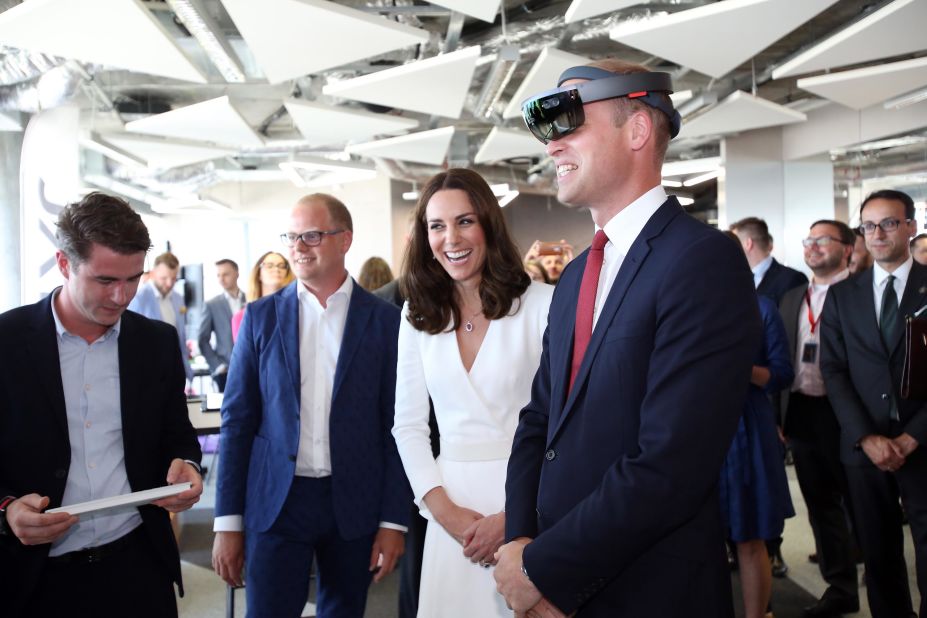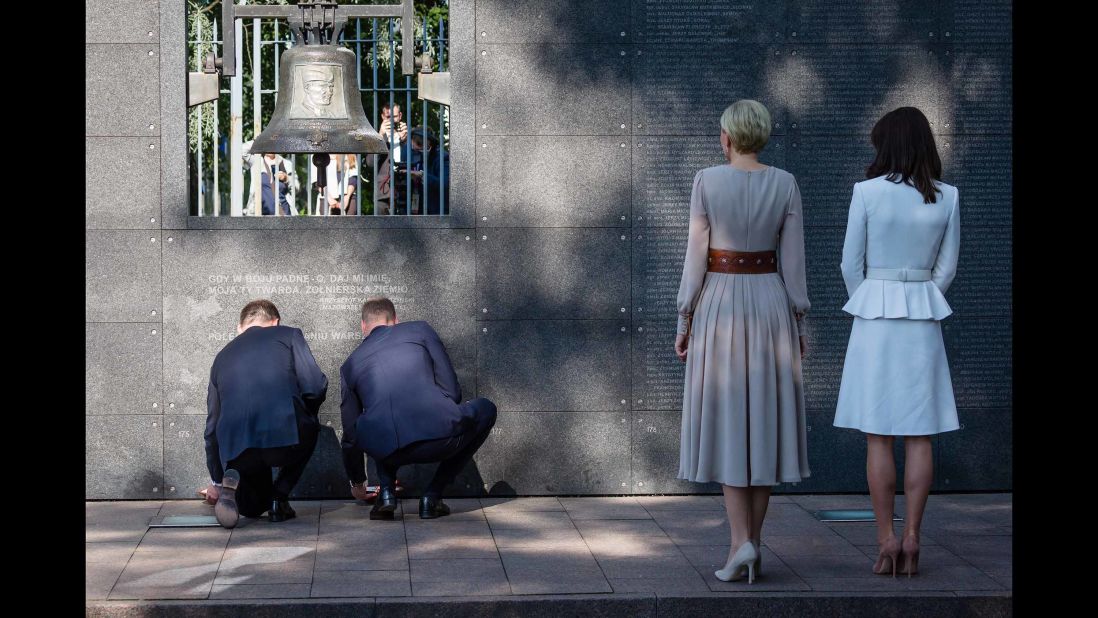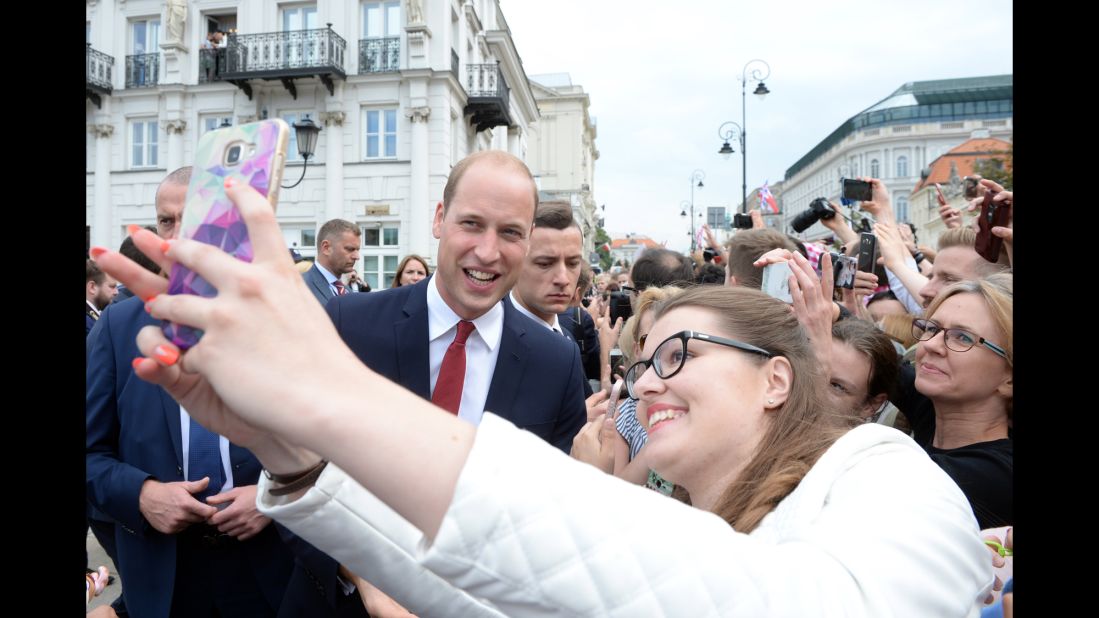 Royals visit Poland and Germany
Yet there is another reason why the Brits are clinging to the royals now more than ever. It's the real reason why William and Kate are courting headlines in Poland this week. Since the decision to leave the European Union, Britain has convulsed in an agony of introspection about its status in the world. Will striking out on our own win us more respect? Or does losing our seat at the EU table mean we have to work harder to form alliances and pay more for trade deals and political access?
Send in a British royal, however, and any government head will schedule a meeting. Or so the UK government hopes.
As young royals in a constitutional monarchy, William and Kate may not have executive power, but they embody the principle of soft power: the ability to influence, to charm, to garner the world's attention.
The playwright Mike Bartlett drew a sharp portrait of the royal couple's position in his hit play "King Charles III." At the moment of a great political triumph, his fictional Kate Middleton tells her stepmother-in-law: "Our column inches are the greatest influence that we possess." Everyone wants to be photographed next to her in Vogue.
The British Foreign Office knows this. It will have been no coincidence that Prince William's first trip after the Brexit referendum was to visit German leader Angela Merkel, giving a speech in which he celebrated Germany's relationship with the UK and assured the German public: "This partnership will continue despite Britain's recent decision to leave the European Union. The depth of our friendship with Germany will not change."
William and Kate will visit Germany again this week, after their first stop in Poland, in a trip heavily planned by the Foreign Office to consolidate personal links between the British royals and the leaders who will decide Britain's future trading access in the EU.
By taking Princess Charlotte and Prince George on their first foreign trip as a family unit, the Cambridges are introducing a new generation of ambassadors who will still be charming European audiences long after this year's chill in relations has thawed.
Does the royals' international feel-good factor justify the sheer absurdity of a system that grants privilege and power based on simple accident of birth? To many of us, it doesn't seem so. Sometimes, power is so soft that its influence looks negligible.
So focused on generating goodwill, Prince William has done little to speak out on the issue of human rights in Poland. His options to do so are limited – the British government needs the Eurosceptic Polish government on its side in forthcoming negotiations with other EU states. What William himself feels about this as he recites platitudes written for him by the British government we will never know.
One thing is clear. Britain needs friends in Europe. Our royals are bred from birth to shake more hands in a day with shinier smiles than even the squeakiest politician. Is it a perfect system? Perhaps not. But as other diplomatic certainties crumble, Britain is feeling grateful for the durability of its secret royal weapon.