Story highlights
Water from the hot tub and pool at the Guest House at Graceland tested positive for Legionella
The Memphis hotel's aquatic facilities have reopened
The Guest House at Graceland, a hotel adjacent to Elvis Presley's Memphis home, is the source of a Legionnaires disease outbreak, according to a statement Wednesday from the Shelby County Health Department. There have been nine confirmed cases of the illness.
Legionnaires disease is a severe form of pneumonia caused by Legionella bacteria, sometimes found in water systems. It is typically contracted by breathing mist from the water that contains it. The source of the mist can be air conditioning units in large facilities, showers or hot tubs. Legionnaires disease is not contagious between humans.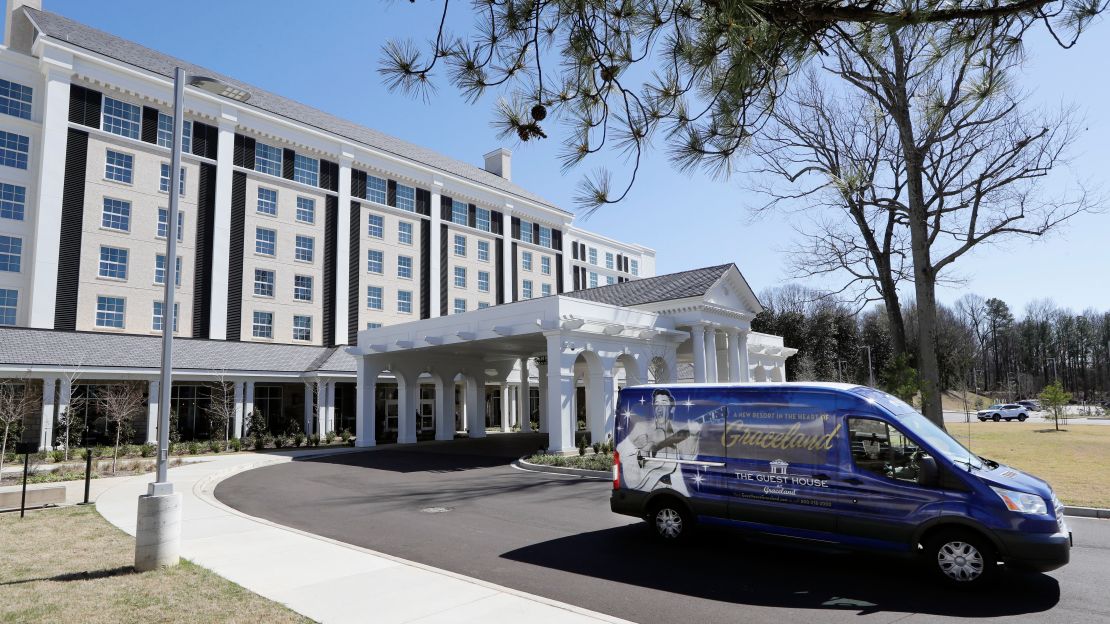 The hotel's hot tub and swimming pool both tested positive for the bacteria, said Alisa Haushalter, director of the health department. The aquatic facility was reopened Wednesday after it was determined that Legionella bacteria were no longer present.
"The most important thing is, prior to reopening the pool and the hot tub, we worked with both the hotel and a third-party vendor to make sure that all of the Legionella was killed and no longer present," Haushalter said. "And then there will be a regular maintenance plan including a monthly cleaning, particularly of the hot tub, and that will be monitored for at least a six-month period."
Visitors contracted the illness while staying at the hotel between May 12 and June 26, according to the statement.
Symptoms can include cough, fever, muscle aches, headaches, shortness of breath, diarrhea and vomiting. They typically begin appear two to 10 days after exposure to the bacteria. Legionnaires disease can be deadly, but most healthy people recover after being treated with antibiotics.
The Guest House at Graceland wrote in an email that "The Shelby County Health Department announced yesterday that as of July 19, the aquatics facilities have been authorized to reopen. Samples taken from the aquatics facilities after the hotel took steps to remove the legionella bacteria found no further contamination. We have no further comment."
Anyone who was a guest between the listed dates and is experiencing any symptoms can contact the Shelby County Health Department Investigation Hotline at 901-222-9299.