Story highlights
Afrikaner town in South Africa will introduce "e-ora"
Currency expected to reduce costs and dependence on banks
System could be attacked by hackers
Orania is often described as a relic of apartheid.
The rural town in South Africa's Northern Cape province was established in 1991, shortly before the collapse of the apartheid regime, and it has been exclusively inhabited by white Afrikaners ever since.
Spokesmen say there is no racial discrimination in Orania, but the foundational imperative to preserve Afrikaner culture effectively prohibits racial diversity.
In one respect, however, the controversial community is forward-looking. Orania is about to launch its own digital currency.
Ora tradition
The town of around 1,300 people already uses a local currency, the ora, which is printed by Orania's own chamber of commerce and distributed through its central bank.
Ora notes are technically vouchers, pegged to the South African rand, which expire after three years.
The digital version will be accessible via an app that allows users to buy "e-ora" from the central bank, and then trade them with each other and local businesses on smartphones. The digital ora will have no expiry date.
The initiative is intended to further the town's independence – some Oranians even aspire to an independent Afrikaner state – as well as to allow more efficient transactions. "E-ora" would save Orania the cost of printing its paper currency, and trading digital currencies between smartphones can avoid the fees that apply to certain credit card transactions.
"It is basically electronic cash that will be moved from wallet to wallet with every transaction without the commercial banks standing in the middle," says Peter Krige, Orania's co-ordinator of the scheme. "In this way friction and cost is removed from the transaction. Both consumers and retailers will save between three and five per cent per transaction."
Prototypes have already been successfully tested, he says, and the new currency could be in circulation within a year.
Proof of concept
The Afrikaner town is partnering with prize-winning economist Dawie Roodt to create the currency. Roodt is aware that working with Orania is controversial, but says the opportunity was too exciting to turn down.
"I'm going out of my way to explain that my interest is purely academic," says Roodt. "Where else is there an opportunity for an economist to do an experiment like this? This is like a petri dish…I want to see what environment is created by digital currency."
Roodt has studied digital currencies extensively and has great faith in their disruptive power. He expects the "e-ora" to allow cheaper transactions, giving rise to wider economic benefits and reduced reliance on traditional banks. He believes it could eventually be decoupled from the rand to become a full currency.
If the Orania initiative is successful, the economist hopes to introduce digital currencies into other communities. He says that South Africa offers the perfect breeding ground.
"The economy is contracting and the state is highly inefficient," says Roodt. "We have more private security guards than policemen in South Africa – you have to look after yourself because the state won't do it.
"The conditions here are a driving force for these developments (with digital currency), people are looking for alternatives. This is one of the best places to experiment."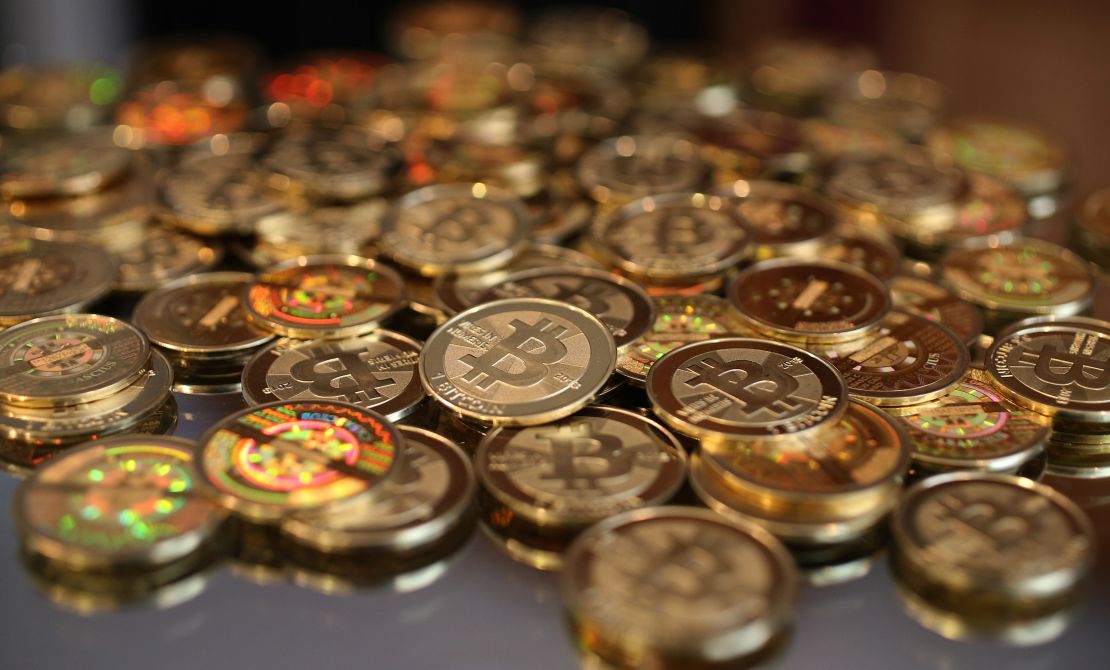 Making waves
The experiment could also have an influence beyond South Africa.
Digital currency experts suggest "e-ora" could potentially reach the point of being traded on digital currency exchanges, and even inspire sympathetic communities around the world to develop their own currencies. Orania has a strong following among white nationalist groups.
"In this case, the only viable long-term strategy derived from going digital with the currency is to eventually get onto digital token exchanges which might increase the value of the currency over time and could be used to fund 'me too' operations globally," says Rik Willard, managing director of the Agentic Group, a consultancy on digital currency.
"The obvious goal would be to engage same-minded people globally in supporting the currency by buying, trading and using it."
Peter Krige is hopeful that "e-ora" will eventually be traded on global exchanges.
But a higher profile could come at a cost.
"I'd be worried about hacking resistance and traceability," says Corin Faife, a journalist who specializes in digital currencies. "The nature of the project is likely to bring them under fire from anti-racist groups."
The currency might also attract the attention of law enforcement if it is interpreted as part of a white supremacist movement, Faife adds.
Such risks might deter a less bloody-minded community. But the Oranians are used to swimming against the tide.