Story highlights
Drugs bust among India's largest in recent times
The haul is valued at $545 million
More than 3,000 pounds (1,500kg) of heroin was seized by the Indian Coast Guard Sunday, in what authorities claim is among the largest drug busts in recent Indian history.
Valued at $545 million, the consignment was found aboard a merchant ship off the coast of the western state of Gujarat, according to a statement by the coast guard.
The Panama-registered ship was coming from Iran and was intercepted after a three-day long operation.
"This is the biggest catch of narcotics in the present times," said coast guard spokesman Commandant R K Singh in a statement sent to CNN Monday.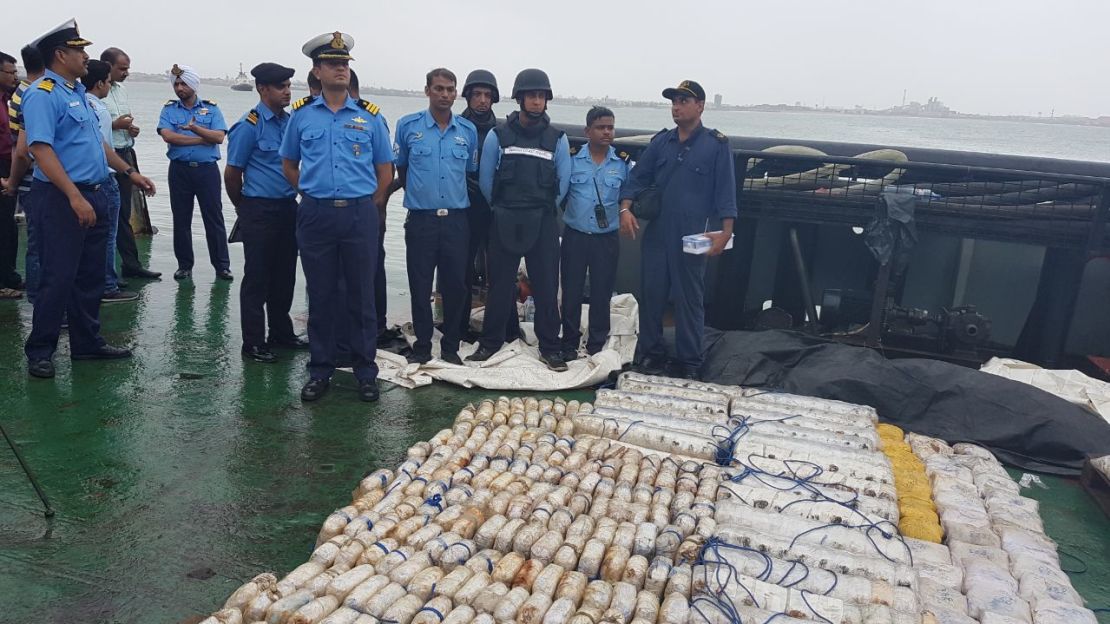 Several authorities, including the Intelligence Bureau and the Indian Navy, are involved in the investigation.
Singh confirmed the ship had a crew of eight, though no arrests have been made at present.
India has stringent narcotics laws, with a minimum sentence of 10 years imprisonment for heroin smuggling offenses.
India's close proximity to Afghanistan – the world's largest producer of opium – has seen it become an integral transit hub in the global drugs smuggling trade.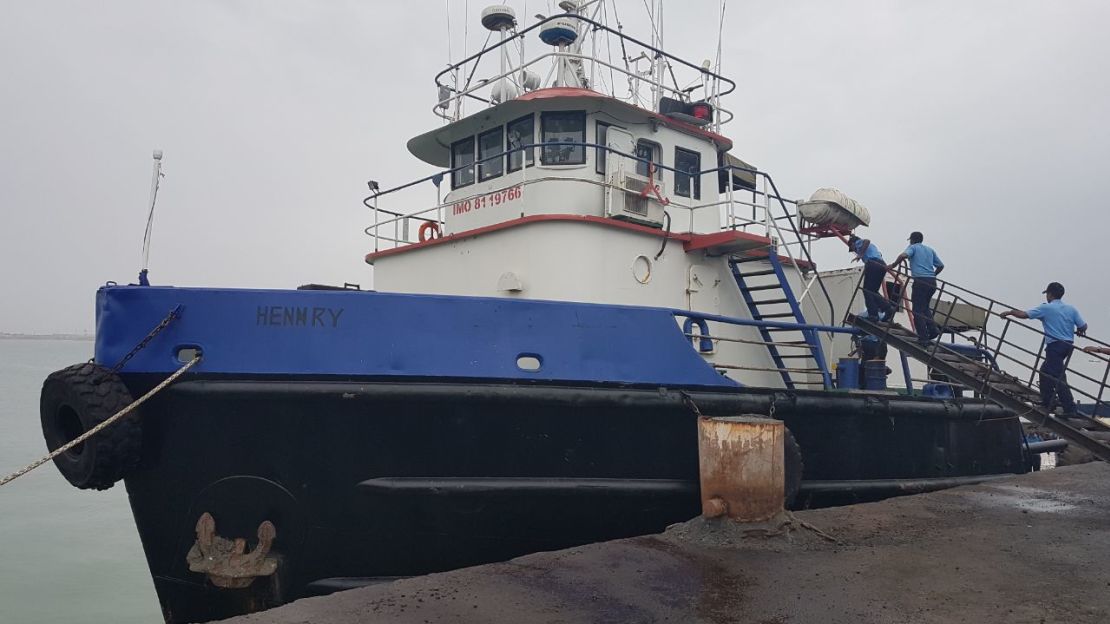 The United Nations Office on Drugs and Crime (UNODC) estimates that Afghanistan manufactures over 90% of the world's opium – the main ingredient in heroin – most of which is smuggled via maritime routes to India, before being shipped to Europe and North America.
However, not all drugs are exported. The northern Indian state of Punjab has seen a growing heroin problem of its own in recent years.
A national survey in 2015 reported over 860,000 opioid users in the state, which has a population of 27 million people.
The report found that young males were "disproportionately affected," and that of the numerous opioids used among users heroin remained the most popular.