Saudi elite forces are in the process of razing the historic quarter of a largely Shia town in the country's eastern province after months of clashes with gunmen in the area.
The move is the culmination of a three-month government campaign to root out gunmen from the 400-year-old Musawara neighborhood of Awamiya. The government considers the area to be a breeding ground for opposition groups and the center of anti-government protests, where many locals have chafed under Sunni rule.
What has been happening in Awamiya?
In recent weeks, Saudi police stepped up operations in Musawara and dispatched commandos, the Saudi Special Forces, to the area. A government source tells CNN, Saudi forces are nearly "95% done" flushing out the fighters and the area is expected to be cleared within days.
Musawara is home to up to 3,000 people, all of whom, the government says, are being evicted with compensation and alternative housing.
The UN has slammed the move, with the Special Rapporteur in the field of cultural rights, Karima Bennoune, warning that demolitions would "erase" the neighborhood's "unique regional heritage."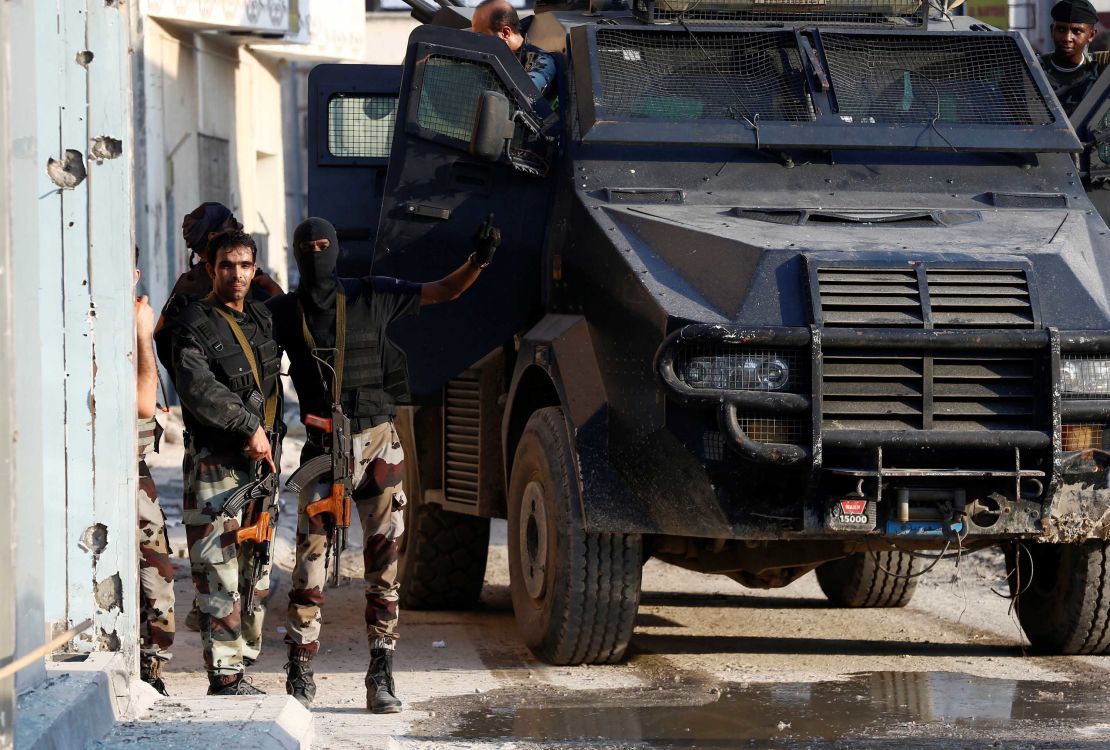 Saudi authorities have said they are seeking to eliminate a terrorist threat that has targeted security forces in the area for more than six years, while activists say the anti-government campaign has been predominantly peaceful.
There is no official death toll, but Saudi authorities have reported that Awamiya gunmen have killed and injured several of their security forces. Reuters quotes residents as saying that civilians and fighters have also been killed in the government's military campaign.
Read: What Saudi Arabia's royal reshuffle means for the world
A Saudi government source says that Musawara's narrow streets and abandoned buildings serve as a "criminal's haven" and that Saudi police were unable to patrol the area because of the intensity of the attacks against them.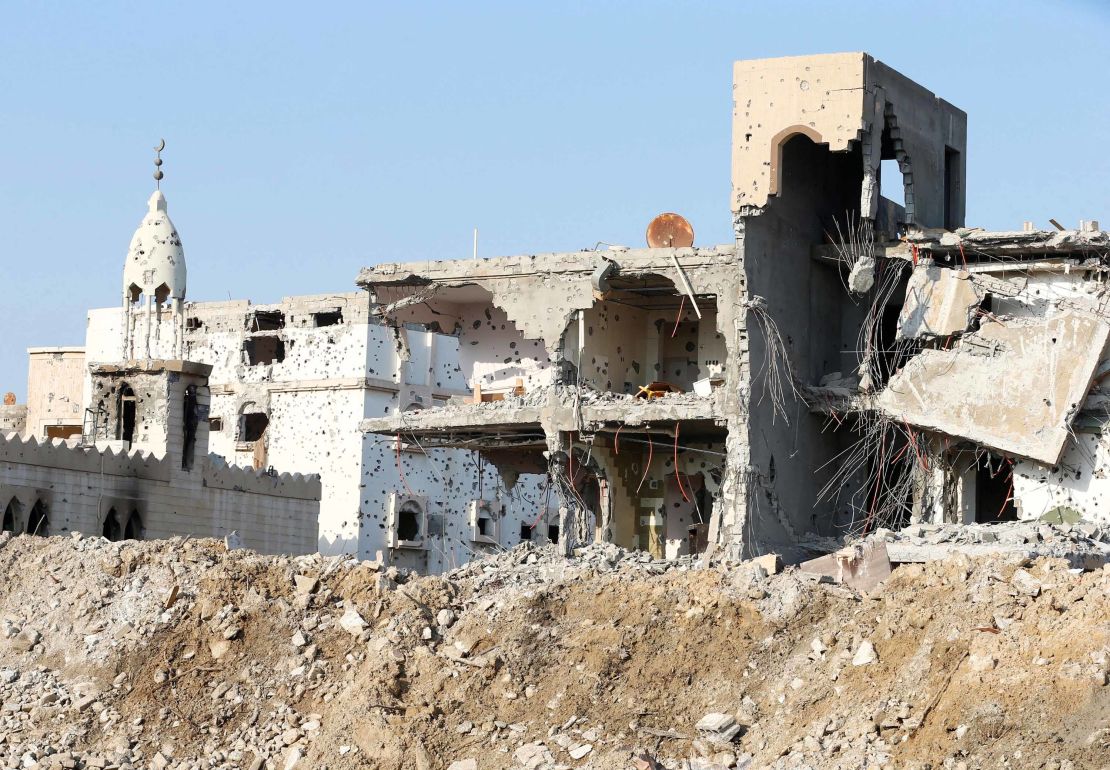 "We tolerated that for six years until it was time to act," the government source told CNN.
Pictures and videos circulating on social media show pockmarked buildings and mounds of rubble in Musawara, damage that activists blame on Saudi police forces. The government insists that it is acting in self-defense.
Saudi authorities said they've demolished dozens of buildings in the area and plan to continue demolishing the historic quarter in its entirety.
What is significant about this town?
There were violent protests in the town long before the Saudi government's announcement in May that it would flatten Musawara to make way for a commercial and service zone.
Arguably the most dangerous town in Saudi Arabia, Awamiya was the hometown of prominent Shia cleric Sheikh Nimr al-Nimr, who was a leading figure in the province.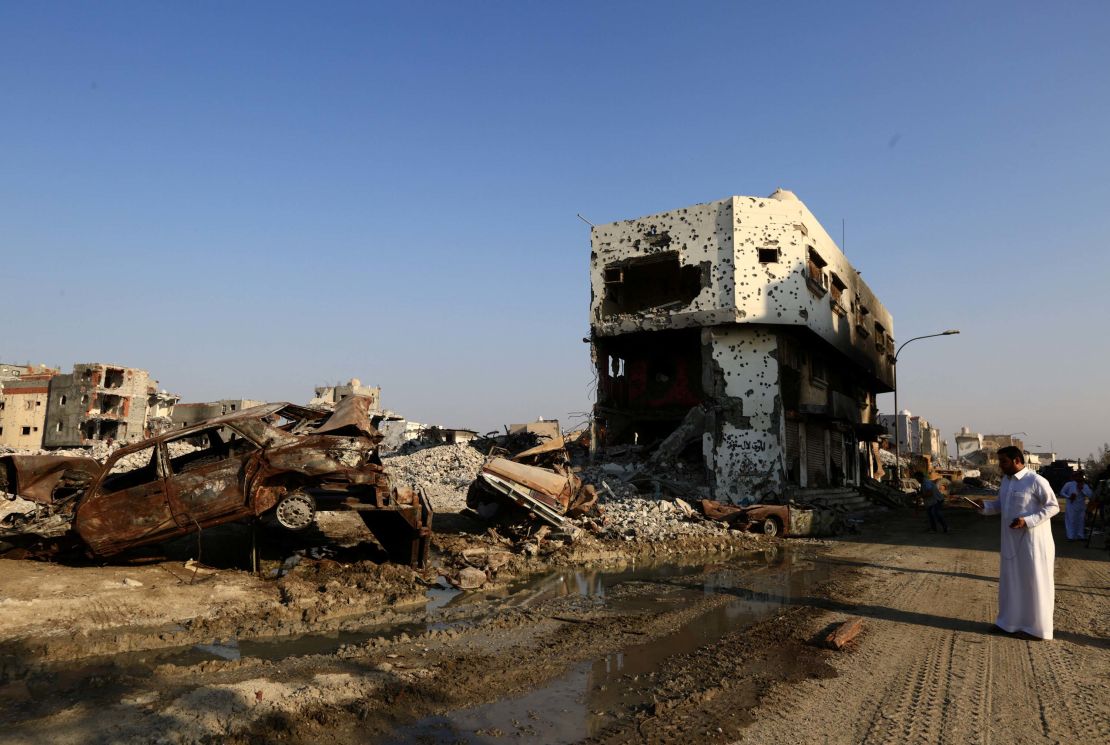 Al-Nimr - who took center stage after a tide of protests known as the Arab Spring that swept through the Arab world in 2011 – was a fiery anti-government figure who repeatedly called for a nonviolent uprising.
In Saudi Arabia, the Arab Spring took root in Awamiya and the rest of the eastern province of Qatif, home to millions of Shia Muslim Saudis who have long believed they hold second-class status in the Sunni-ruled kingdom.
Al-Nimr was executed in January 2016, after being arrested in 2012 and convicted of inciting sectarian strife, sedition and other charges. It sparked protests in numerous towns and cities around the world. In Shia-majority Iran, a bitter rival of Saudi Arabia, protesters in the capital set fire to the Saudi embassy, prompting the severing of ties between the two countries.
Read: The images Saudi Arabia doesn't want you to see
In Awamiya, gunmen intensified their armed opposition, and the town was surrounded by Saudi police forces, checkpoints and barricades.
CNN's Nic Robertson visited Awamiya last year, shortly after al-Nimr's execution. Robertson was escorted through the town by Saudi police inside an armored personnel carrier. He saw a town going about its business. Shops were open and, to the surprise of the police, no one shot at their vehicle. But the trenches that fighters dug on the borders of Awamiya, apparently to keep security forces out, told another story.
Saudi officials say that gunmen have targeted police there for six years.
What have the activists said?
They said the bulldozers that arrived to carry out the urban development plan were flanked by armed forces.
"They brought bulldozers along with the army, because they knew there was going to be resistance," US-based Awamiya native and activist Mohammed Al Zaher told CNN.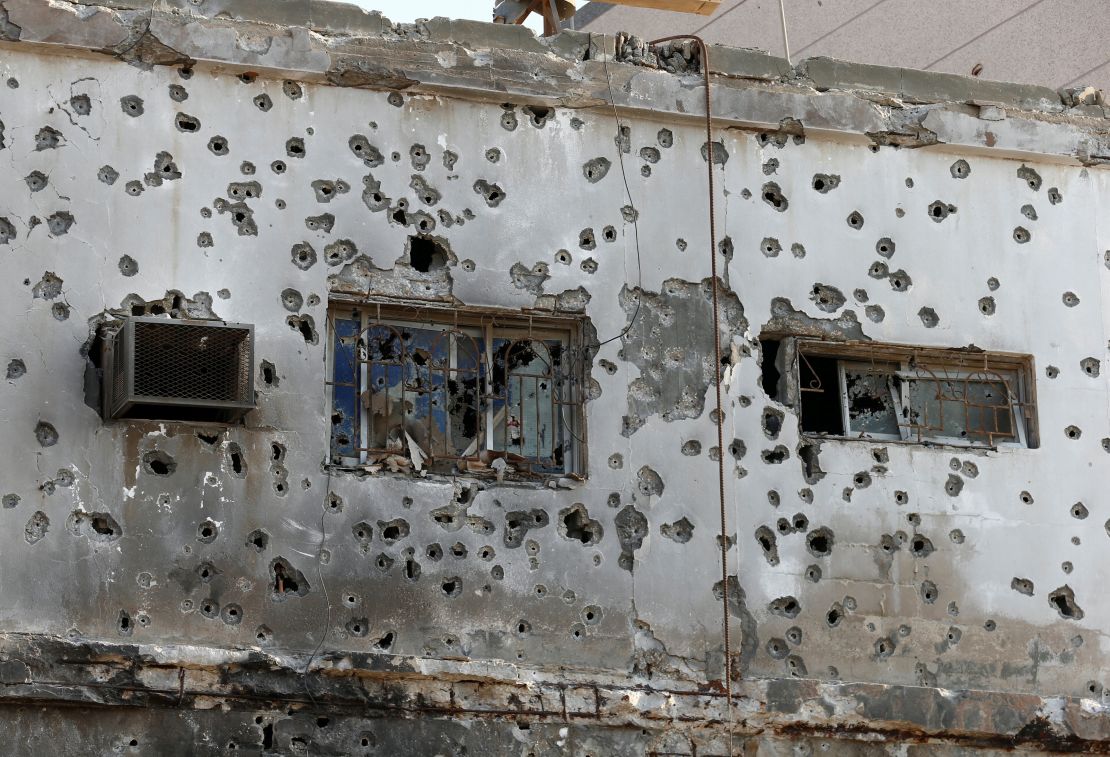 According to activists, many of Musawara's inhabitants were reluctant to accept the government's offers of relocation and reimbursement.
Authorities say that it is "criminal elements" who have forced Musawara's inhabitants to remain.
"People didn't want to leave their places. The truth is, nobody wanted to leave their home … they were happy," said Al Zaher.