White supremacists were holding a variety of signs, shield and flags at Saturday's rally in Charlottesville, Virginia – including some donned with a slightly changed Detroit Red Wings logo.
In a strongly worded statement published to its social media channels, the Detroit Red Wings let it be known their logo would not be commandeered for and by hate.
"The Detroit Red Wings vehemently disagree with and are not associated in any way with the event taking place today in Charlottesville, Va.," the Red Wings statement said.
"We are exploring every possible legal action as it pertains to the misuse of our logo in this disturbing demonstration," the statement added.
Photos on social media showed members of the Detroit Right Wings holding crude rectangular shields, with "their" logo.
The only difference between the Red Wings and Right Wings logos? The spokes of the tire that is the center of the logo: the Right Wings logo has them resembling the lightning bolts of the Schutzstaffel – Hitler's SS force.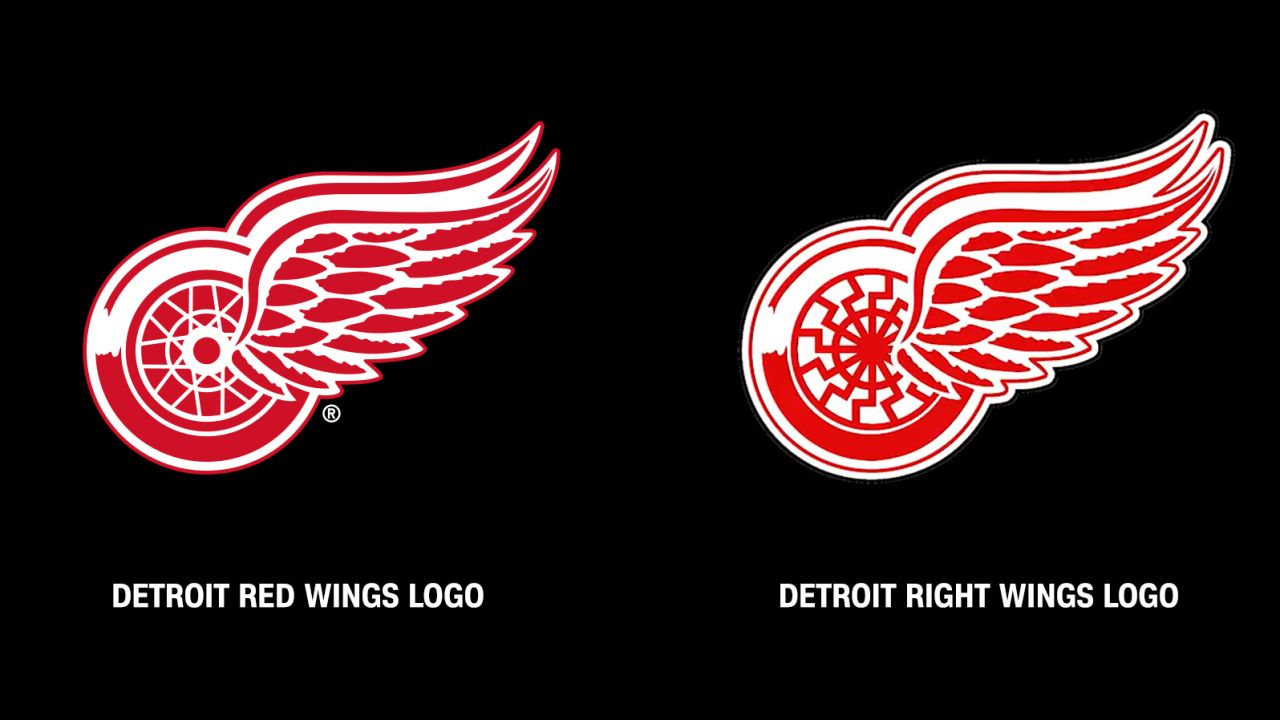 In a video published on YouTube, the group says its members are under "attack from all sides," from "foreign hordes" and Jews, among others. The video was taken down by YouTube on Saturday, after photos of the group's shields gained traction on social media.
The video's description also linked to a GoFundMe fundraiser that seeks $2,500 for members' trip "to Dixie for a vacation and fellowship event the weekend of August 12."
The group says it is a group of "young men" from Michigan who are, "tired of seeing our people dispossessed."
Video of a confederate war statue being taken down is shown as the narrator says, "our histories erased." It should be noted that Michigan was part of the Union in the Civil War, and was not part of the Confederacy.
A number of CNN inquiries sent to the group and its leader were not returned.
In a statement, the NHL shared outrage with their Red Wings over the appropriation of the team logo, saying, "This specific use is directly contrary to the value of inclusiveness that our League prioritizes and champions."