Story highlights
Terror attacks in 2015 decimated tourism industry that provides one-sixth of GDP
New figures fuel cautious optimism of a recovery
Revenue from tourism slower to recover than visitor numbers
Tunisia is still counting the cost of the worst terror attacks in its modern history.
In 2015, ISIS attacks in Sousse and Tunis killed 60 people. The majority of the victims were European tourists.
The attacks took a heavy toll on the country's tourism sector, which accounts for around one-sixth of GDP and provides employment for more than 200,000 people.
Visitor numbers fell by 25% to 5.4 million in 2015, and revenue from tourists dropped by 35% to $1.1 billion. Mass unemployment and business closures ravaged the resorts.
But after two barren years there are signs the industry is finally coming back to life.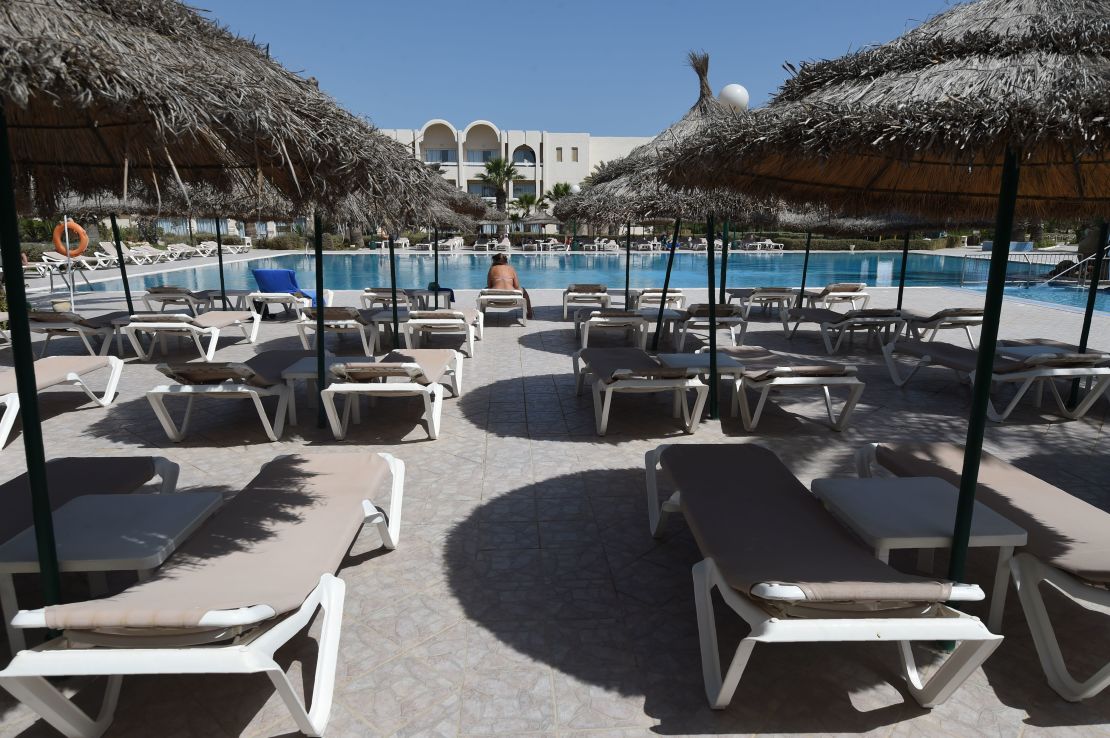 Bouncing back
There is growing confidence among tourism professionals that the storm has passed.
"The biggest tour operators are back," says Mohamed Ali Toumi, president of the Tunisian Federation of Travel Agencies. "All the hotels located on the seafront are full this summer."
Alternative tour operator Autre Tunisie is seeing greater demand.
"We have experienced a slight recovery in activity since the fourth quarter of 2016," says manager Hubert Henaff. "This return has been confirmed since the beginning of the year and is accelerating during this summer period."
Optimism is borne out by statistics. The latest figures from the National Office of Tunisian Tourism (ONTT) show 3.6 million visitors to July 31 this year, a 27% increase year-on-year. Visitors from Europe increased by 15% over the same period.
The latter figure will be boosted further by the British government's withdrawal of an advisory against travel to Tunisia, following France and Germany, which had already relaxed restrictions. Britain was one of Tunisia's most valuable markets before the 2015 attacks, and operators are keen to rebuild ties.
"We would like to go back as soon as possible," says Can Deniz, managing director of Just Sunshine, a travel agent specializing in UK-Tunisia travel. "We are in talks to provide a daily service to Tunis from London so that we can sell packages as early as next week. There is strong demand from the public."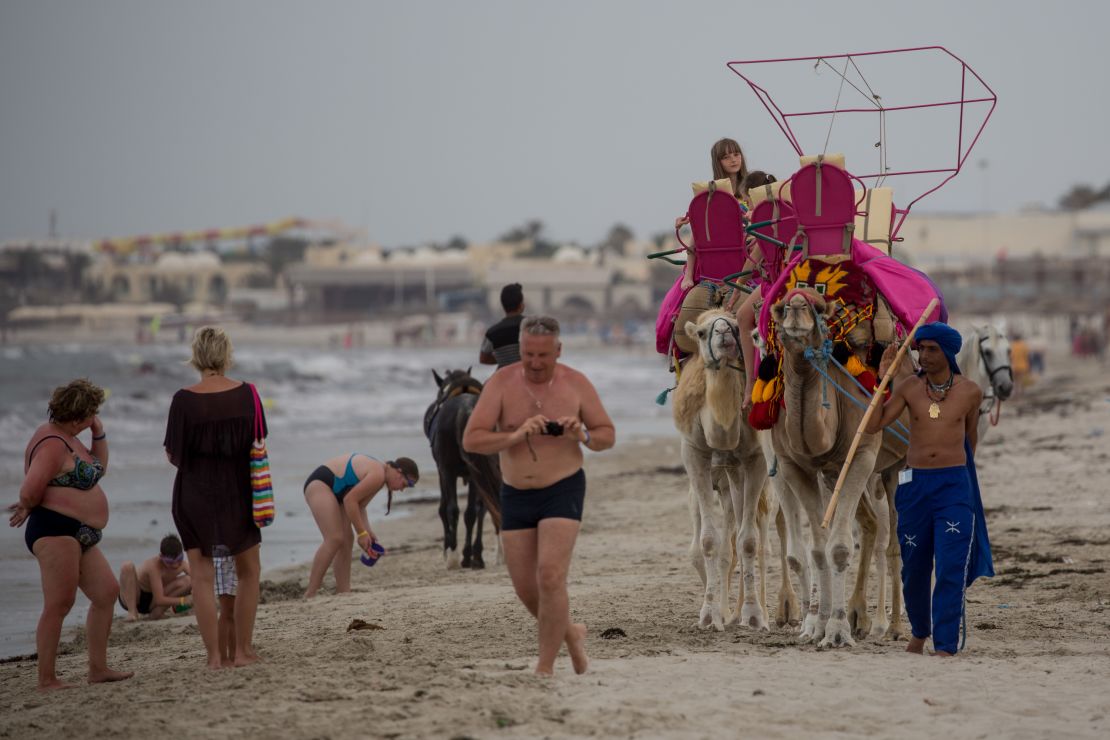 Adapting to terror
The Tunisian government has taken a series of steps to support the tourism industry through its crisis.
A package of "exceptional measures" were introduced after the attack in Sousse, including financial support for tourist institutions, reduced taxes, and relaxed visa requirements.
Extra security has been deployed around tourist sites, a factor cited by the British government in its decision to change travel advice.
"The Tunisians deserve credit for implementing extra security and training to make sure it is a safe destination" says Rochelle Turner, research director at the World Travel and Tourism Council (WTTC). "Tunisia is actually more peaceful than many countries we wouldn't hesitate to visit…but they have helped the recovery by addressing any weaknesses there may have been."
The WTTC has studied the impact of terror attacks on tourist destinations and found that tourism typically suffers for 13 to 21 months. But Turner believes that Tunisia may have sustained more serious damage as it experienced two high-profile attacks in quick succession, and suggests a new approach may be necessary to continue the recovery.
"One way is to lower prices," she says, as well as marketing "new experiences, and (to) new groups of people."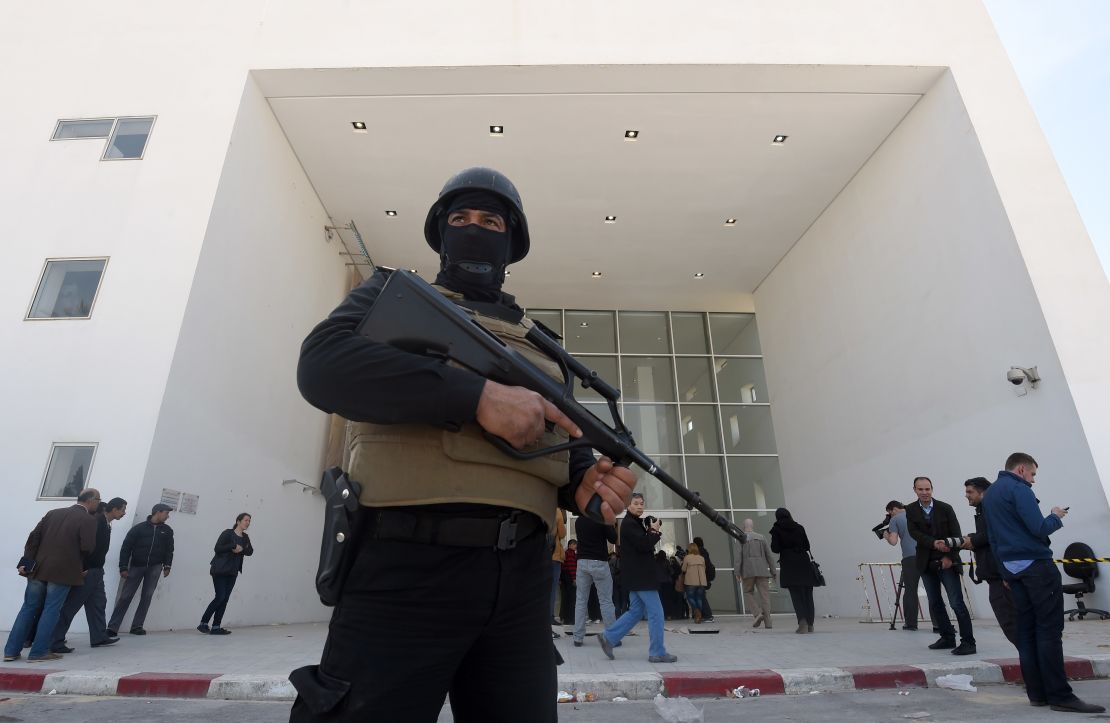 Challenges remain
Tunisian tourism authorities recognize that recovery will not be a quick fix.
"The threat of terrorism always causes medium to long term damage, and Tunisia is no exception," says Mounira Derbel Ben Cherifa, UK director of the ONTT.
The industry pivoted towards domestic tourists while Europeans stayed away, says Ben Charifa, and new markets such as China.
But so far new arrivals have not provided the same value. In 2016, the numbers of tourists rose slightly but overall revenue fell.
The pattern has continued this year with revenue lagging behind visitor numbers, and is not expected to reach the 2014 total of around $1.7 billion.
Chebel is counting on returning Europeans to make up the shortfall, which would allow Tunisia to "regain our normal position lost in the last two years."
Her optimism is widely shared within the industry, but there is also recognition that the recovery is far from complete – and vulnerable to sudden shocks.
"We are confident in the resumption of Tunisian tourism and in the return of foreign visitors," says Henaff of Autre Tunisie. "Provided that no serious fact disrupts this."