More than 150 years after the Civil War ended, the Confederacy is memorialized with statues, monuments and historical markers across the United States.
Some say they mark history and honor heritage. Others argue they are racist symbols of America's dark legacy of slavery.
A nationwide debate surrounding this issue has been underway since Dylann Roof killed nine African-Americans in a Charleston, South Carolina, church in 2015 in an effort to "start a race war." And it flared up again after white nationalists marched last weekend to protest the removal of a Robert E. Lee statue in Charlottesville, Virginia, where a counterprotester was killed amid violent clashes between demonstrators.
The National Register of Historic Places does not keep a detailed list of Confederate memorials. In 2016, the Southern Poverty Law Center identified 1,503 Confederate "place names and other symbols in public spaces" across the nation but admitted the study was "far from comprehensive." Some Civil War monuments in the South, such as at battlefields, do not have pro-Confederate symbolism.
Many local government officials are now weighing whether to keep Confederate memorials in their cities and towns. Here's a state-by-state breakdown:
Removing
Kentucky
Lexington will relocate the statues of John Hunt Morgan and John C. Brackenridge after the City Council unanimously approved their removal.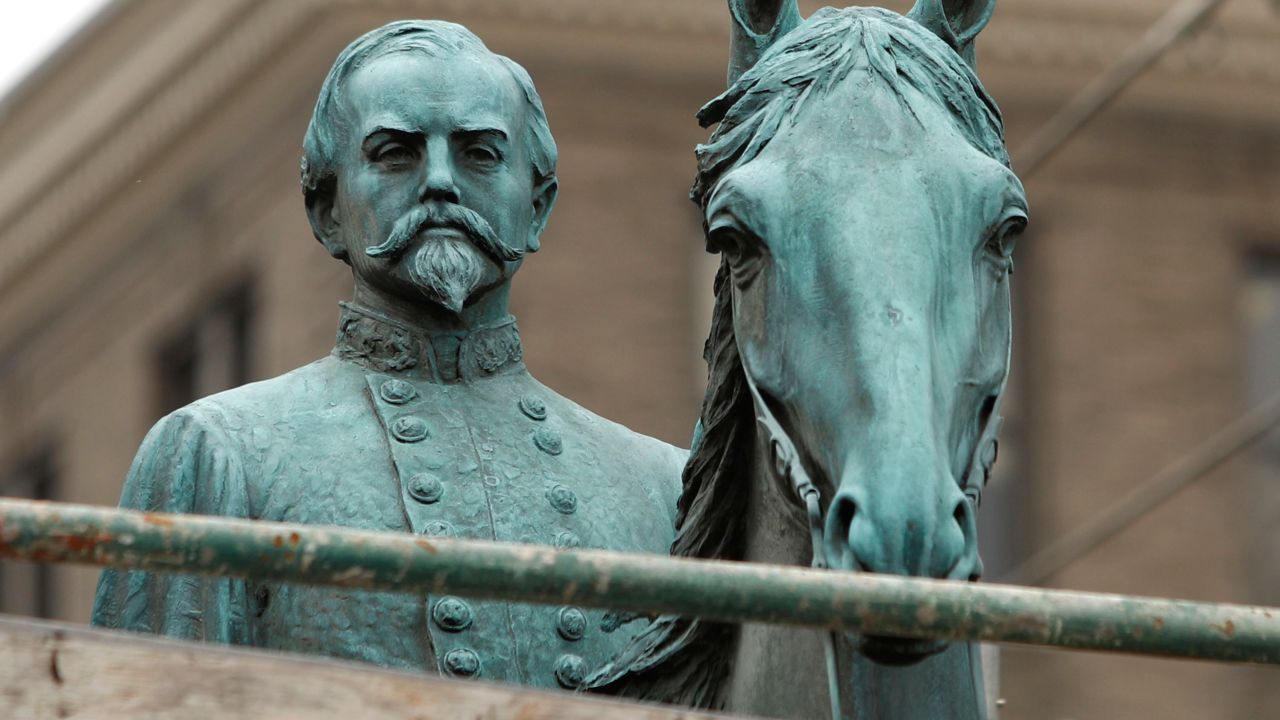 "By relocating these statues we are not destroying, hiding or sanitizing history. We are honoring and learning our history through this relocation," Lexington Mayor Jim Gray wrote on Twitter.
Gray had announced his intent to relocate the statues in a series of tweets just after the Charlottesville attack.
Florida
Manatee County commissioners on August 22 approved by a 4-3 vote a resolution to temporarily move a Confederate memorial from its spot in Bradenton, said county spokesman Nicholas Azzara. No timeline for the move was set.
This motion was approved: "Based on concerns for public safety of the citizens of Manatee County, I move to remove the Confederate memorial from the courthouse grounds, until a decision can be made, with public input, as to an equally prominent and respectful replacement location, and among those replacement locations to be considered shall be the Veterans Memorial Park adjacent to the Manatee River, and including considering Gamble Plantation."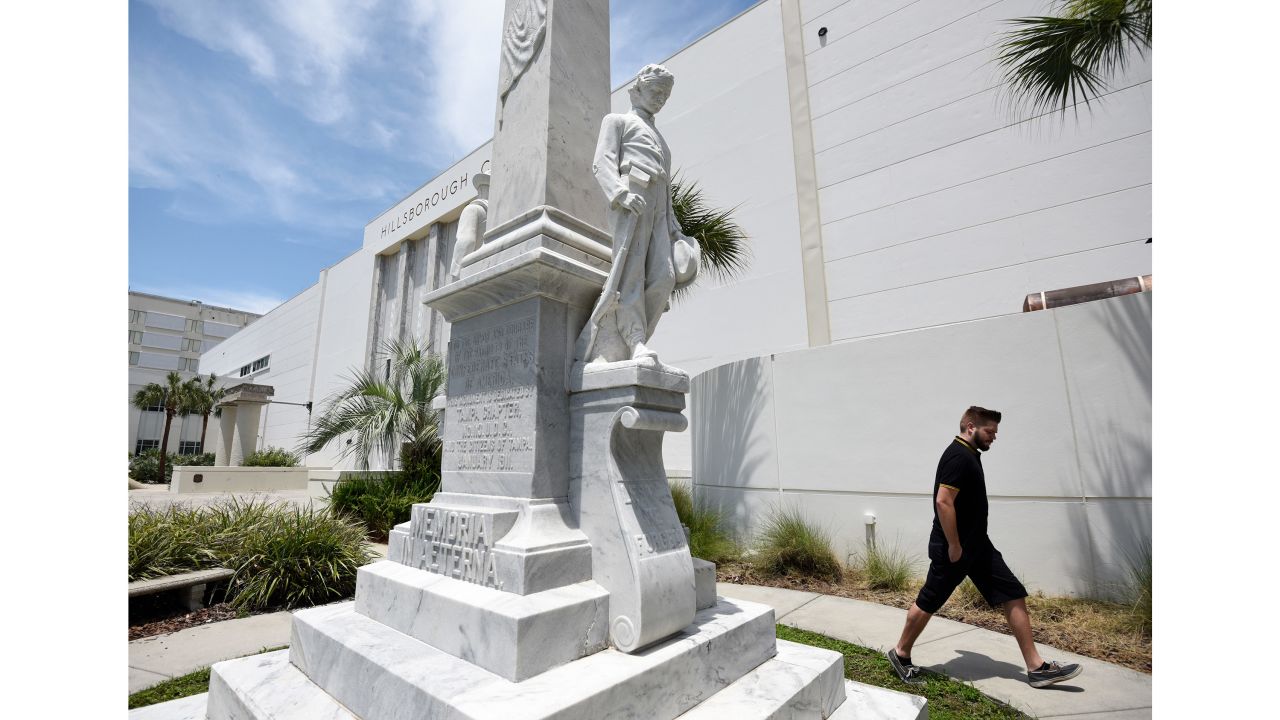 In another case, Hillsborough County Board of Commissioners voted in July to remove the Memoria In Aeterna monument, which honors Confederate soldiers, from a county courthouse