Britain's largest aircraft carrier, HMS Queen Elizabeth, arrived at its home port in Portsmouth on Wednesday making its first public appearance.
The £3 billion ship, which is 280 meters long, displaces 65,000 tons and has a top speed in excess of 25 knots, sailed from Scotland to the south coast of England where it will be based before becoming fully operational in 2023.
The vessel, which has a crew of around 700, will eventually hold 1,600 people once it houses F-35B jets and Crowsnest helicopters.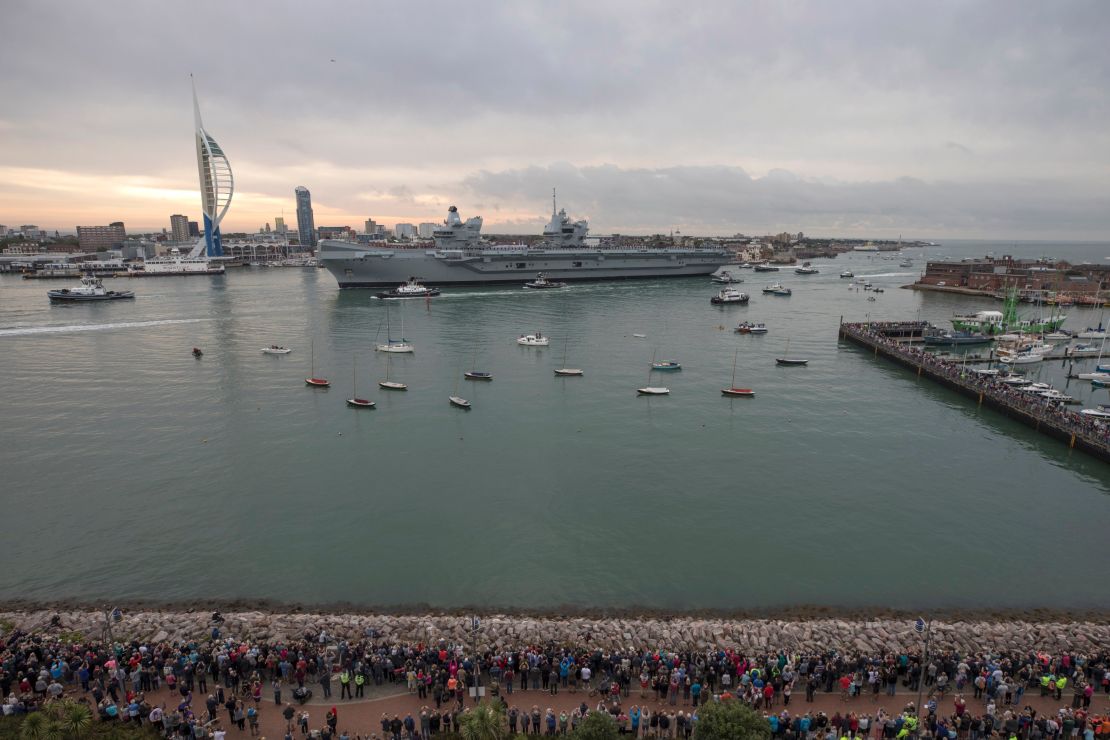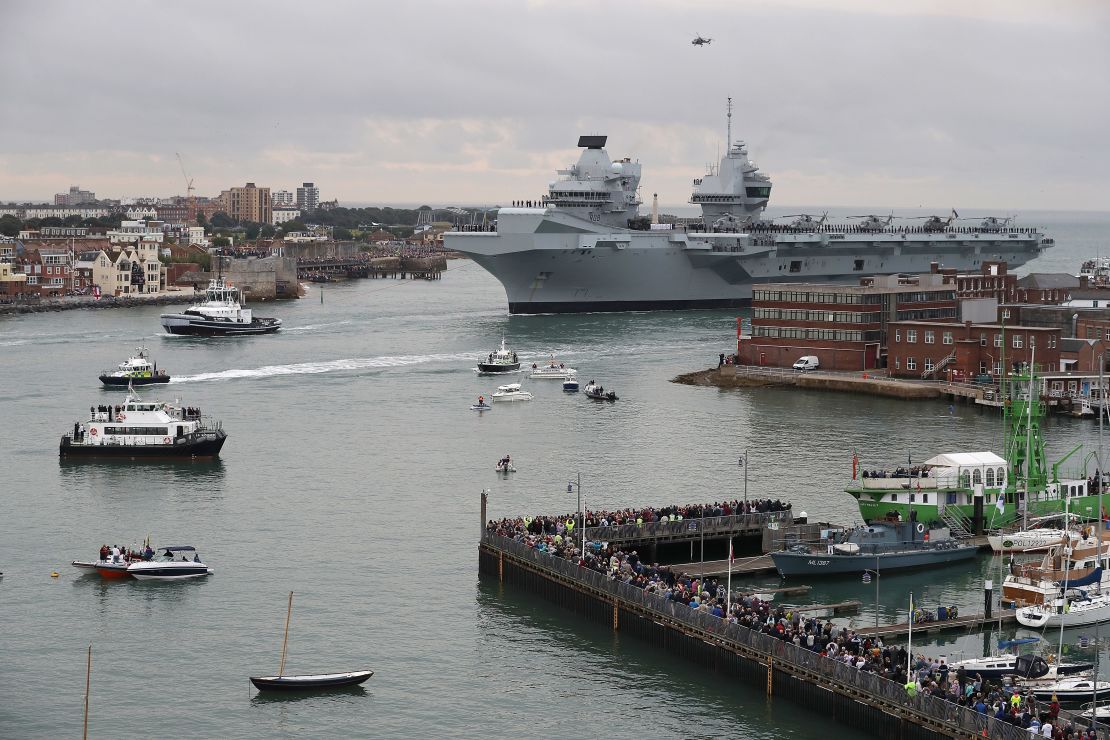 "When she enters service she will help keep Britain safe at a time of increased threats, able to fill multiple roles from providing air power anywhere at any time to fight future campaigns, supporting allies or delivering humanitarian aid," Britain's Defence Secretary Michael Fallon said.
The harbor was packed with well wishers as the ship completed its journey south while a small flotilla of boats gathered to meet the new arrival.
There were two separate flybys of Royal Navy helicopters, the first starring a Sea King, two MK2 Merlins and two MK3 Merlins, which were then joined by two Hawk jets for the second.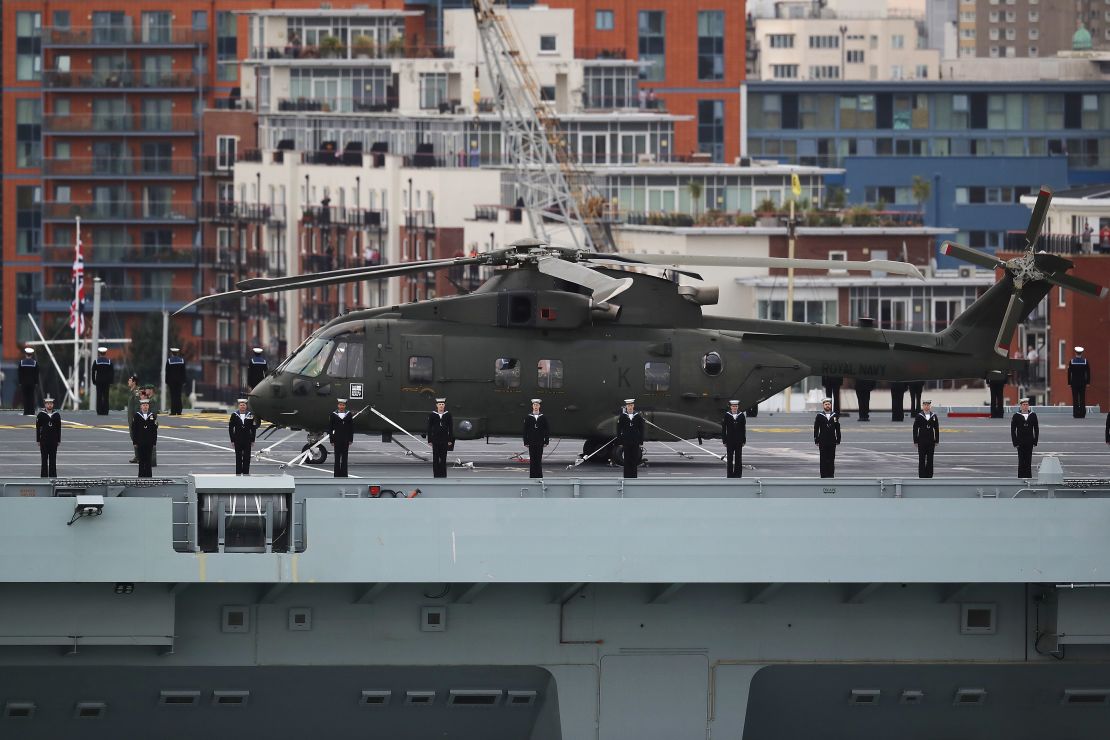 The Navy says that a total of 3.2 million cubic meters of sediment was removed from the harbor and approach channel to make it wide and deep enough to accommodate the new arrival.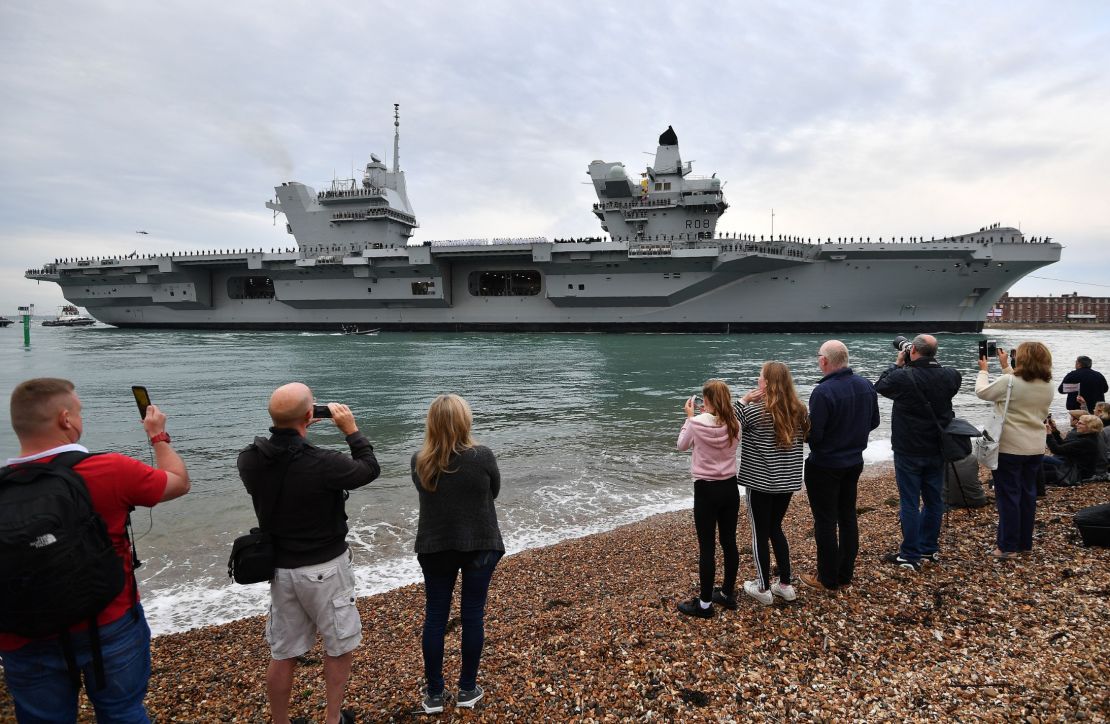 Lt. Cmdr. Neil Twigg, a jet pilot responsible for integrating the F-35 fighter jets with the aircraft carrier, has said more testing will be done before the ship becomes fully operational.
"We are very ready," he told the UK Press Association.
"There is still a lot more work to be done – the aircraft is still going through its testing program in America and the ship has still some more sea trials – but we are on the right track."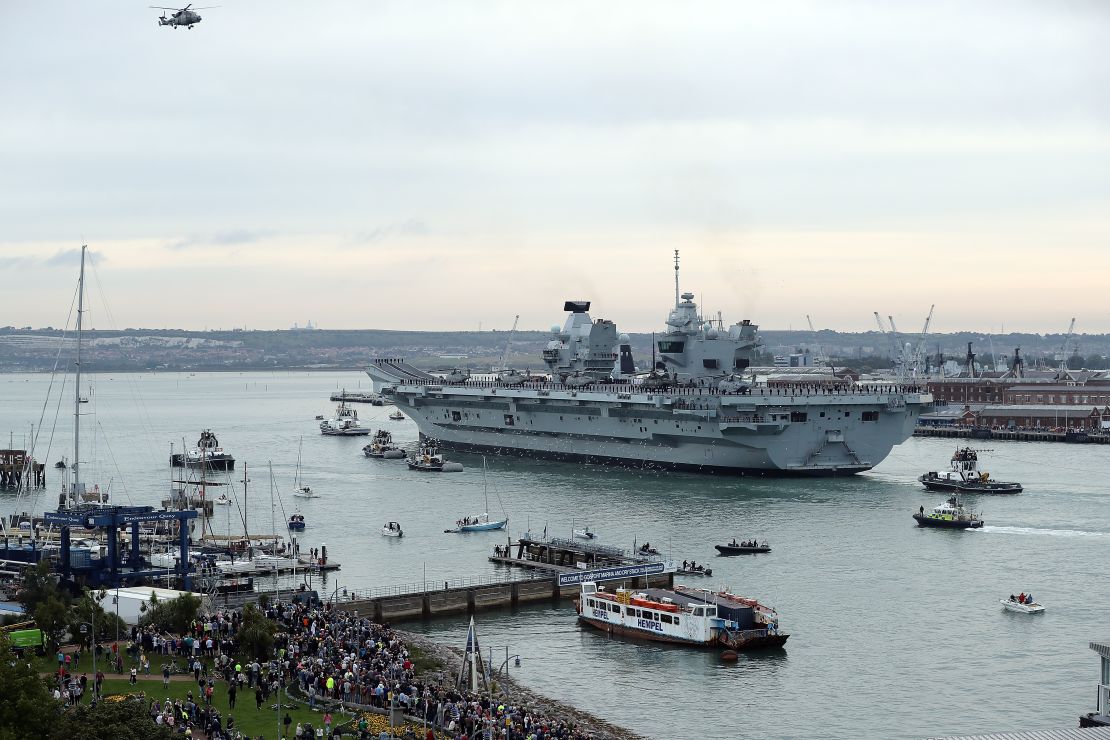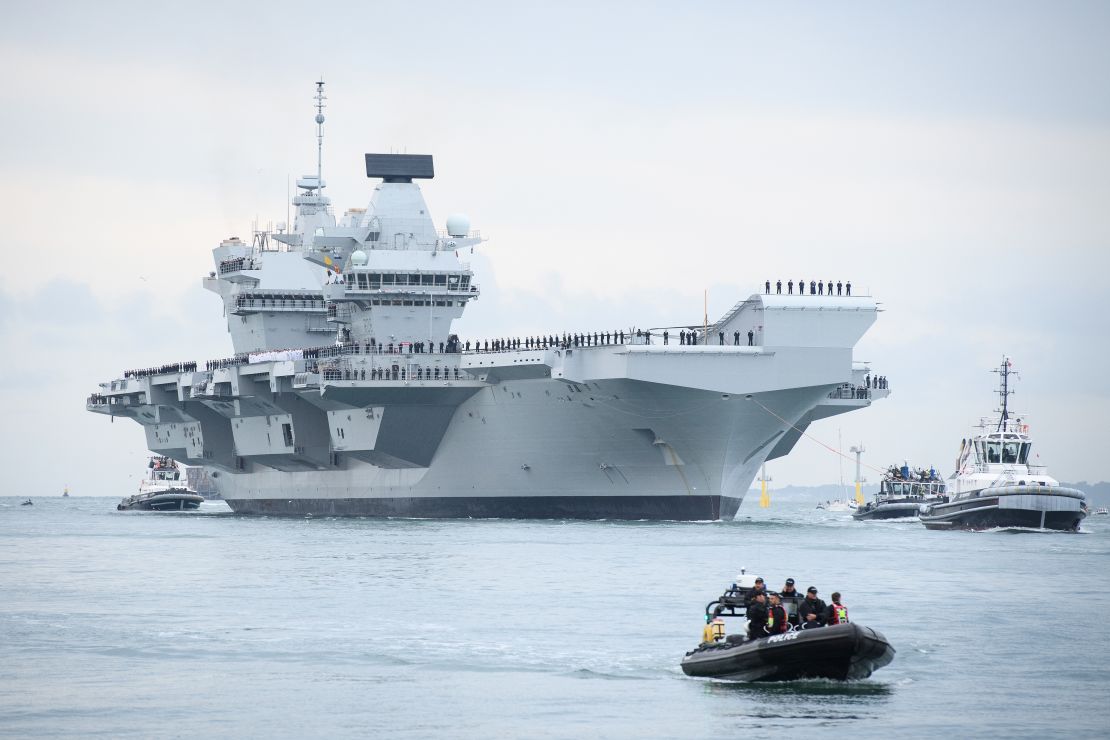 The UK has 11 F-35 Lightning II jets and 120 personnel undergoing training in the US, according to the Royal Navy.
It is expected that it will have 14 jets by the end of 2017 with test flights from the carrier's deck expected to begin next year.