Story highlights
Removals come as other cities consider taking down monuments
Baltimore officials eye relocating monuments to Confederate cemeteries
Baltimore removed four Confederate monuments after a white nationalist rally to protect memorials turned deadly over the weekend in Virginia.
The removals began late Tuesday night, a day after the City Council voted unanimously to take down the monuments immediately, CNN affiliate WBAL reported.
By early Wednesday, video posted on social media showed cranes slowly lowering some of the monuments from their perches.
'There's enough grandstanding'
In a press conference Wednesday, Mayor Catherine Pugh defended her decision to remove the monuments "quickly and quietly" overnight, saying it was the best thing for Baltimore.
"The city charter says, according to our city attorney, if the mayor wants to protect or feels like she needs to protect the public or keep her community safe, she has the right to keep her community safe. I felt the best way to remove the monuments was to remove them overnight," Pugh said.
"I thought that there's enough grandstanding, enough speeches being made, get it done," she said, adding that the decision to relocate the monuments "shouldn't be a debate that's gripping this city."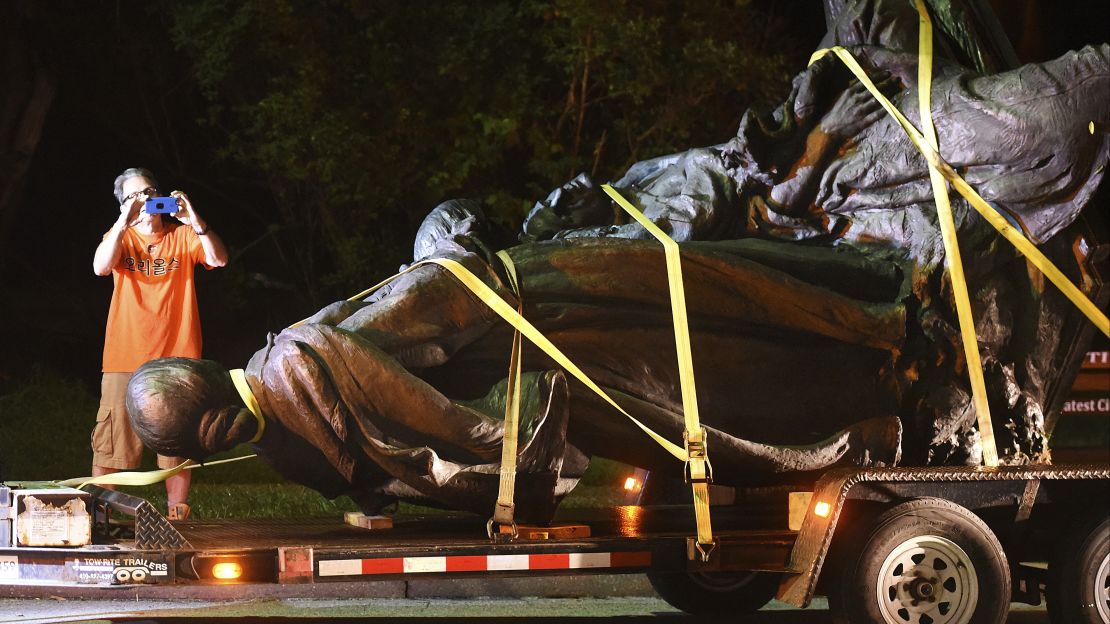 The memorials removed in Baltimore included the Roger B. Taney Monument, one honoring Confederate Gens. Robert E. Lee and Thomas J. "Stonewall" Jackson, and a monument dedicated to Confederate women, according to WBAL.
As chief justice, Taney wrote the US Supreme Court's majority opinion in the infamous Dred Scott decision shortly before the Civil War. The 1857 ruling found that slaves were not citizens of the United States and therefore were not protected under the US Constitution.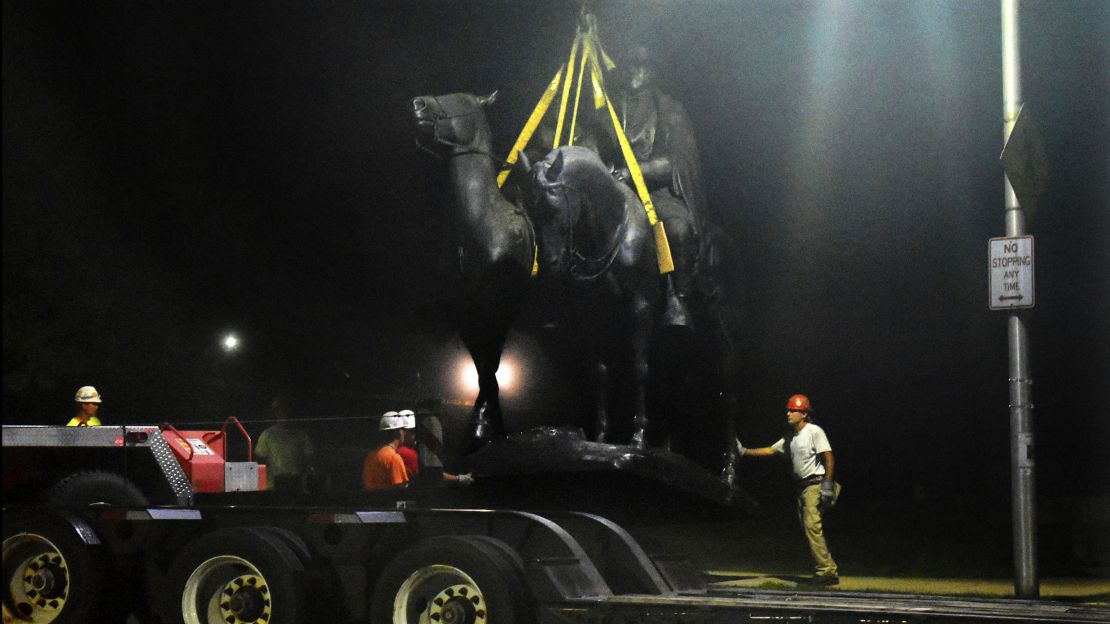 The discussion to relocate the Baltimore monuments began under then-Mayor Stephanie Rawlings-Blake in the wake of Dylann Roof shooting and killing nine African-Americans in a South Carolina church in 2015.
Pugh said it is up to a city committee to designate where the memorials will end up, but city officials are looking to relocate them to Confederate cemeteries. Three of the four monuments are being temporarily stored at the Back River Wastewater Treatment Plant, said Anthony McCarthy, a spokesman for Pugh.
During the Civil War, Maryland was one of several border states and not part of the Confederacy. But it had split loyalties and was the scene of many battles. In April 1861, a bloody riot broke out in Baltimore, leaving at least a dozen people, including soldiers called to federal service, dead.
Monuments remain an issue in other cities
The removals come as cities and states are considering taking down Confederate monuments following the clashes at Saturday's rally in Charlottesville, Virginia, which left one anti-racism protester dead.
Statues in Lexington, Kentucky, are expected to be removed, while in Durham, North Carolina, three people have been arrested in the toppling of a Confederate statue during a protest Monday.
In New Orleans, the final Confederate statue in the city came down in May.
The Southern Poverty Law Center last year cataloged 718 Confederate monuments and statues. It said about 300 of them are in Georgia, Virginia and North Carolina.
CNN's Keith Allen, Ellie Kaufman and Christine Sever contributed to this report.