Story highlights
Trump lays out "path forward in Afghanistan and South Asia"
Longest US war has been ongoing for 16 years
US President Donald Trump is doubling down on Afghanistan, despite his own admitted instinct to withdraw from America's longest war.
"We will fight to win," he said in a speech at Fort Myer in Arlington, Virginia, taking a strident tone and indicating the US would expand its presence in Afghanistan but offering few specific details on how it would do so.
"America's enemies must never know our plans, or believe they can wait us out. I will not say when we are going to attack, but attack we will," said Trump, before a crowd of US troops.
While he admitted he previously favored withdrawal, Trump said doing so would dishonor the US troops who died in Afghanistan and could create a vacuum that would allow terrorist networks to expand.
Harsh words for Pakistan
In setting out what he described as a new approach to the 16-year campaign, Trump had harsh words for US ally Pakistan, saying Washington could "no longer be silent about Pakistan's safe havens for terrorist organizations."
Five key pieces of Trump's Afghanistan plan
Pentagon given authority to ramp up troop levels, but US military will not talk specific numbers
Military given greater autonomy to attack Taliban and other groups
End goal is to find a political solution to the Afghan war, maybe involving Taliban
Trump called on Pakistan to stop providing a safe-haven for terrorists
US wants to win in Afghanistan, but not interested in nation building
"We have been paying Pakistan billions and billions of dollars, at the same time, they are housing the very terrorists we are fighting … that must change immediately," Trump added.
He also called on Pakistan's regional rival India, to "help us more with Afghanistan, especially in the area of economic assistant and development."
"We appreciate India's important contributions to stability in Afghanistan but India makes billions of dollars in trade from the United States and we want them to help us more with Afghanistan, especially in the area of economic assistance and development."
In response to Trump's pledge, the Taliban issued a defiant statement, saying the US should have thought about withdrawing its troops from Afghanistan instead of prolonging the war.
"It looks like the US still doesn't want to put an end to its longest war. Instead of understanding the facts and realities, (Trump) still shows pride for his power and military forces," the statement said, vowing Taliban forces would keep fighting to free Afghanistan of "American invaders."
Afghan President Ashraf Ghani welcomed Trump's statement and his "affirmation of support for our efforts to achieve self-reliance and for our joint struggle to rid the region from the threat of terrorism."
"The US-Afghan partnership is stronger than ever in overcoming the threat of terrorism that threatens us all," Ghani said in a statement Tuesday, adding the "objective of peace is paramount."
Tough talk
Washington has long accused Islamabad of not doing enough in efforts to stabilize Afghanistan.
In July, Secretary of Defense James Mattis informed Congress the US was withholding $50 million in funding from Pakistan because he was unable to certify that Islamabad "has taken sufficient action against the Haqqani Network," a branch of the Afghan Taliban.
US officials believe that much of the Haqqani leadership is based in Pakistan and some analysts believe eliminating their safe havens is critical to stabilizing Afghanistan.
Trump seemed to reference this in his speech Monday, saying that "Pakistan has much to gain from partnering with our effort in Afghanistan (and) much to lose from harboring criminals and terrorists."
Pakistan was designated a major US non-NATO ally by President George W Bush in 2004, in recognition for Islamabad's contributions to the anti-al Qaeda fight, but relations between Washington and Islamabad have long been strained over Afghanistan.
"Pakistan has ironclad immutable strategic interests which dictate maintaining ties to groups like the Taliban," said Michael Kugelman, deputy director and senior associate for South Asia with the Asia Program at the Woodrow Wilson Center.
"It sees them as useful tools to keep Pakistan's enemy, India, at bay in Afghanistan."
Taking a tough line on Pakistan "is not a new idea" said Lahore-based defense analyst Hasan Askari Rizvi, "(Trump) just appears to be more categorical and clearer than previous administrations."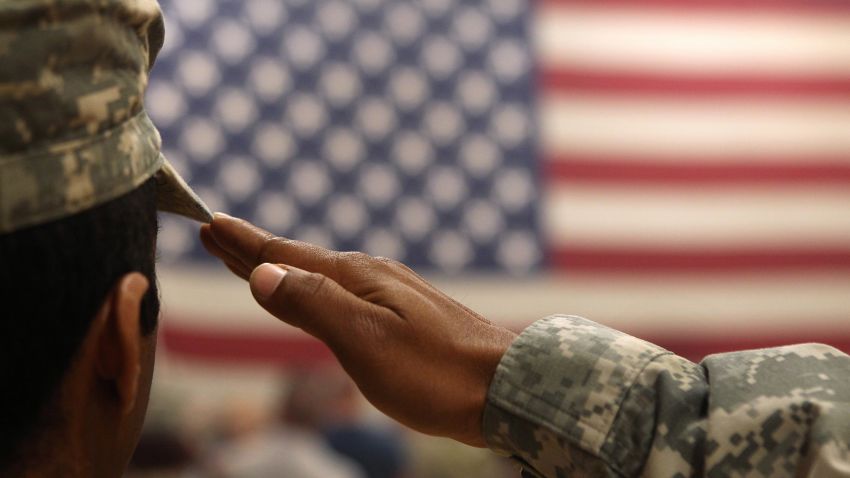 US troops in Afghanistan: A history (2017)
Pakistan policy
In 2009, President Barack Obama announced a "comprehensive, new strategy for Afghanistan and Pakistan"
"The future of Afghanistan is inextricably linked to the future of its neighbor, Pakistan," Obama said, calling on Islamabad to "demonstrate its commitment to rooting out al Qaeda and the violent extremists within its borders."
Eight years later, however, little has changed. A report earlier this year by the conservative Hudson Institute found "Pakistan never changed its policy of supporting certain militant groups that fight Afghan and coalition forces, thus making it impossible for the United States to achieve its objective of keeping Afghanistan from reverting to a safe haven for international terrorism."
Al Qaeda leader and 9/11 attack planner Osama bin Laden was hiding out in Pakistan when he was assassinated by US soldiers in May 2011 – the White House did not inform Islamabad about the raid until it was over, embarrassing the country's military and raising questions over the two nations' security relationship.
Trump repeatedly mentioned the 9/11 attack as the reason for US action in Afghanistan during his speech.
However, what the President will do to ensure Pakistan does change its behavior is unclear, said Kugelman. Tactics could include cutting aid and curtailing military assistance to Islamabad, he added.
"A review of whether Pakistan should be considered a state sponsor of terrorism – a draconian measure – should not be ruled out if conditions don't improve," Brookings Institution Pakistan analyst Bruce Riedel said in February.
Trump: Relations with India better than ever
India engagement
Concerns in Islamabad will be heightened not only by Trump's criticism of Pakistan, but also his reaching out to India.
In June, Trump called India a "true friend" following a meeting with Prime Minister Narendra Modi and said relations between the two countries have "never been stronger … never been better."
But Trump seemed to indicate that friendship would not be without conditions Monday. "India makes billions of dollars in trade from the United States, and we want them to help us more with Afghanistan," he said.
Trump had similar expectations for other powers. "We will ask our NATO allies and global partners to support our new strategy with additional troop and funding increases in line with our own," he said.
"Since taking office, I have made clear that our allies and partners must contribute much more money to our collective defense, and they have done so."
In a statement Tuesday, India's Ministry of External Affairs said New Delhi welcomed Trump's "determination to enhance efforts to overcome the challenges facing Afghanistan and confronting issues of safe havens and other forms of cross-border support enjoyed by terrorists."
"We are committed to supporting the government and the people of Afghanistan in their efforts to bring peace, security, stability and prosperity in their country," the statement said. "We have been steadfast in extending reconstruction and development assistance to Afghanistan in keeping with our traditional friendship with its people."
However, Rizvi in Lahore warned giving India a bigger role in Afghanistan could backfire on Washington by reducing Islamabad's willingness to contain terror groups based in Pakistan.
"Under the present circumstances, tensions between India and Pakistan will increase," he said.
Greater Indian involvement in Afghanistan doesn't only put it in competition with Pakistan, but also China, which has been investing heavily in both countries as part of its "One Belt, One Road" economic program.
China is Afghanistan's third largest trading partner, with bilateral trade reaching over $1 billion by 2015, according to the Central Statistics Office of Afghanistan. Beijing is also investing upwards of $46 billion in the China-Pakistan Economic Corridor (CPEC).
Relations between India and China have become strained in recent months amid an ongoing territorial dispute in the Himalayas.
Trump did not mention China once during his speech Monday.