The images are a little grainy, but in the half-light of a dusty Ukrainian garage, you can sense the unbridled enthusiasm of the two North Korean spies who are photographing what they think are top-secret missile designs.
In a rare window into the opaque, deadly and secretive world of missile technology espionage, Ukrainian security services have given CNN surveillance footage and details of an elaborate sting operation they carried out to snare two North Korean spies in 2011.
The revelations are aimed at dispelling claims that a recent leap forward in Pyongyang's intercontinental missile technology may have been achieved by using designs stolen or originating from Ukraine.
The claims are made in a report released by analysts at the International Institute of Strategic Studies (IISS) on August 14 which says technology, possibly from Ukraine's Yuzhnoye Design Office in Dnipro, was used in recent North Korean missile tests.
In July, North Korea successfully tested two intercontinental ballistic missiles (ICBMs) – the KN-14 or Hwasong-14. At the time, Pyongyang claimed they were capable of carrying a "large-sized heavy nuclear warhead" as far as the US mainland.
Ukraine has denied any link to North Korea's long-range missiles, and said Russia may instead have provided Pyongyang with the improved missile designs. Russia has denied supporting North Korea's arms program.
An officer with Ukraine's security service, who worked on the 2011 case of the two North Koreans and who we granted anonymity because of his operational role, insisted it was "impossible" North Korea had obtained any missile technology, as he was sure their espionage attempts had all been intercepted.
He said that in 2011 two other North Koreans – who traveled to Ukraine from the country's Moscow Embassy – were deported after they were caught trying to obtain "missile munitions, homing missile devices in particular for air-to-air class missiles." A third North Korean, tasked with transporting the actual devices out of Ukraine, was also deported.
And as recently as 2015, five North Koreans were deported for "assisting North Korea's intelligence work in Ukraine," the officer said, without providing further details.
He said, apart from the two in jail, there were no North Koreans left in Ukraine, as those not deported by Ukraine had been voluntarily withdrawn – many working in alternative medicine centers.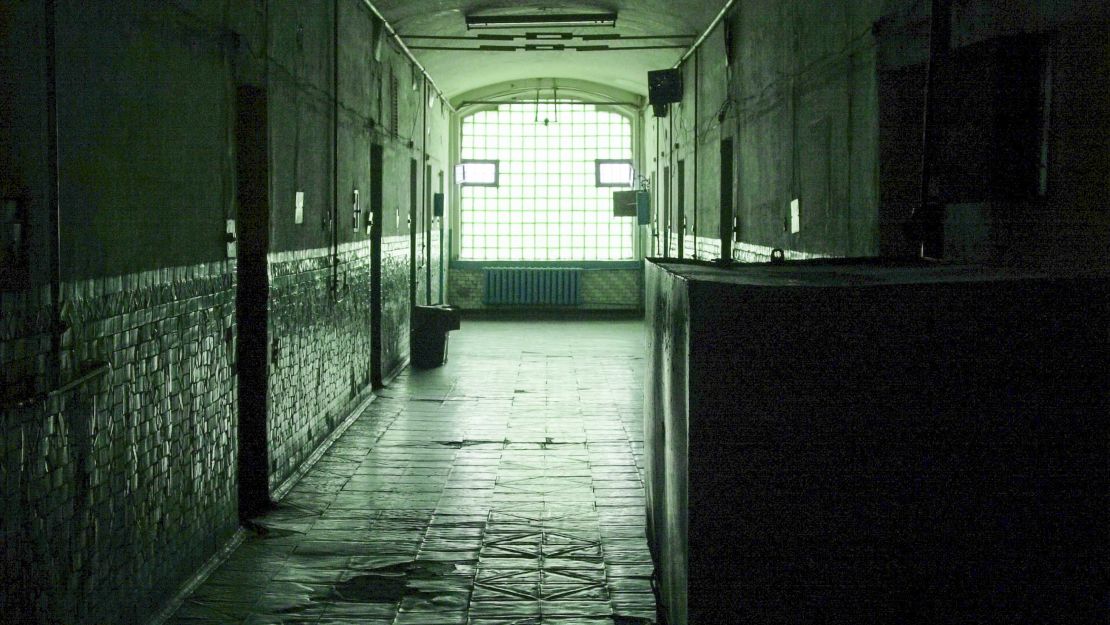 North Koreans guilty of espionage
The two North Korean spies seen on the grainy surveillance footage are currently serving eight-year prison sentences for espionage in the Ukrainian town of Zhytomyr, 140 kilometers (87 miles) west of Kiev.
Ukrainian officials allowed CNN inside the prison facilities to see if they would grant interviews under guard supervision.
The elder inmate is a man in his fifties from the North Korean capital of Pyongyang who is known in court documents as X5. He is gaunt, compared to the fuller frame he had in the surveillance videos, and speaks lightly-accented Russian.
His younger accomplice is a technical expert known as X32.
They are the only such spies in Ukrainian custody, although officials say they have on several occasions intercepted North Korean attempts to access their missile secrets, and as a result in 2016 effectively barred all North Koreans from the country.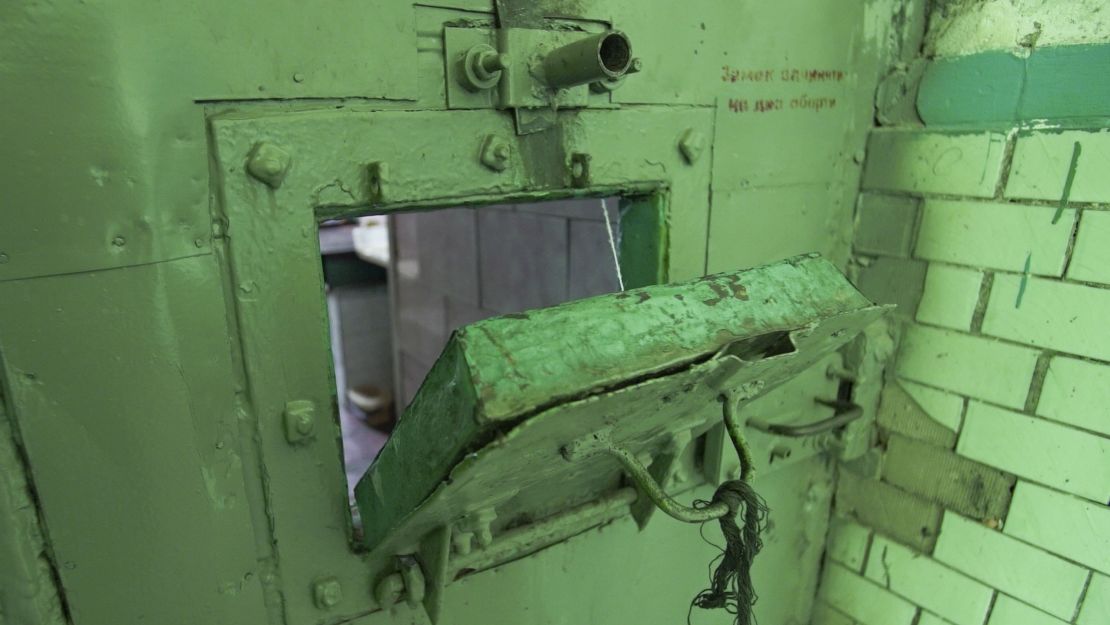 The sting
The grainy surveillance video provided to CNN was filmed on July 27, 2011, on a hidden camera set up within a garage to capture the end of a sting operation that was months in the planning.
The two suspects can be seen moments before Ukrainian security service agents burst in and arrest them.
How 2 North Korean spies were caught
The Ukrainian missile experts they had been courting in the weeks before had informed on them to Ukrainian counter-intelligence agents.
As a result, authorities had detailed knowledge of the information they sought – "ballistic missiles, missile systems, missile construction, spacecraft engines, solar batteries, fast-emptying fuel tanks, mobile launch containers, powder accumulators and military government standards," according to the court papers from their 2012 trial.
More on espionage: CNN's 'Declassified' shares untold stories of American spies
Some of the information related to the SS-24 Scalpel intercontinental ballistic missile, the court papers add. The SS-24 Scalpel, also known as the RT-23, is a solid-fueled missile capable of carrying up to 10 warheads that was launched via missile silos or railroad cars.
Why North Korea wants nukes and missiles
North Korea has long maintained it wants nuclear weapons and long-range missiles in order to deter the United States from attempting to overthrow the regime of Kim Jong Un.
Pyongyang looks at states like Iraq – where former dictator Saddam Hussein was overthrown by the United States, and Libya – the country's late leader, Moammar Gaddafi, gave up his nuclear ambitions for sanctions relief and aid, only to be toppled and killed after the US intervened in the country's civil unrest – and believes that only being able to threaten the US homeland with a retaliatory nuclear strike can stop American military intervention.
The mobile rail missile SS-24 system was banned in the late 1990s under the START-II treaty between the US and Russia, however the ban never came into effect. The design and production of the missile system was most recently held by Ukraine but, according to GlobalSecurity.org, the country ended production of the missile in 1995.
The Ukraine security footage gives a rare window into the elaborate and shadowy world of North Korea's bid to improve its ability to hit the United States and other adversaries with long-range missiles.
The court documents also reveal startlingly human moments during the operation.
The two nervous men continually whisper to each other the material they seek is "secret," and worry the flash batteries may run out on their PowerShot and Coolpix cameras as they photograph the dummy designs.
Speaking briefly to CNN in the jail where he now makes cement railings and iron rods to pass prison time, X5 confirmed he had "partially" admitted his guilt.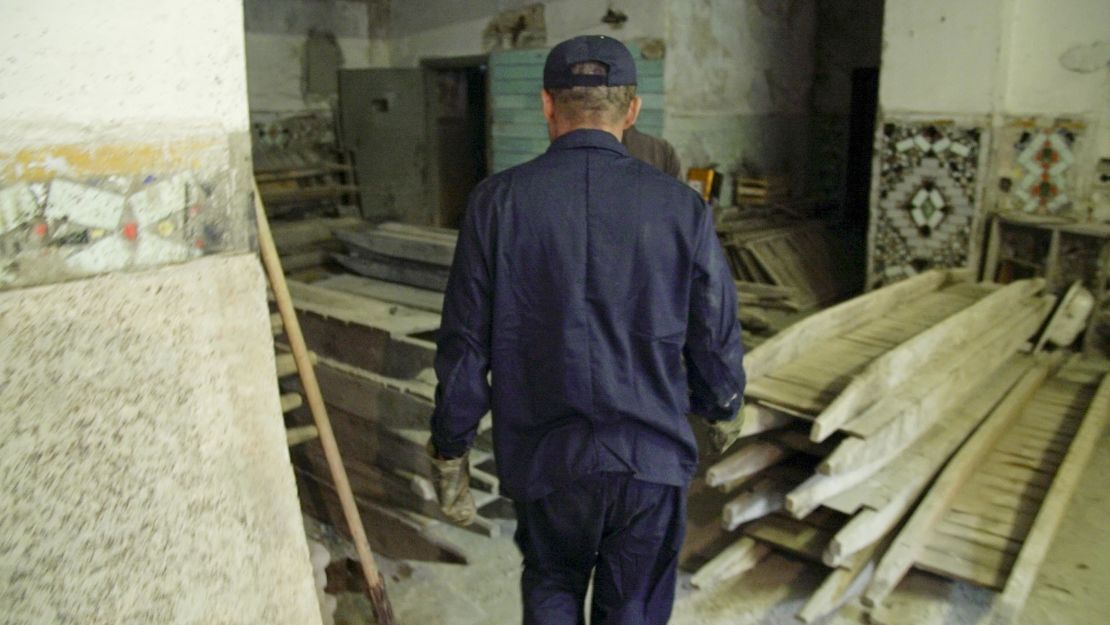 The court papers say he insisted his job, as a trade representative in the North Korean embassy in neighboring Belarus, was merely to arrange training in missile technology for North Korean experts – information he didn't think was classified. He even tried to get one expert, the papers allege, to travel to North Korea and teach there.
Dressed in dark blue overalls and a cloth cap, mixing cement, X5 said he "of course" wanted to return to North Korea, and had not spoken to his family or anyone there since his arrest.
"I am serving my term of punishment. They feed us well here, we work… I don't want to give an interview for the preservation of my safety and that of my family."
He shares a well-lit cell with a TV with eight other convicts, and sleeps in a double bunk bed, with pots of vitamins and toiletries his only obvious possessions.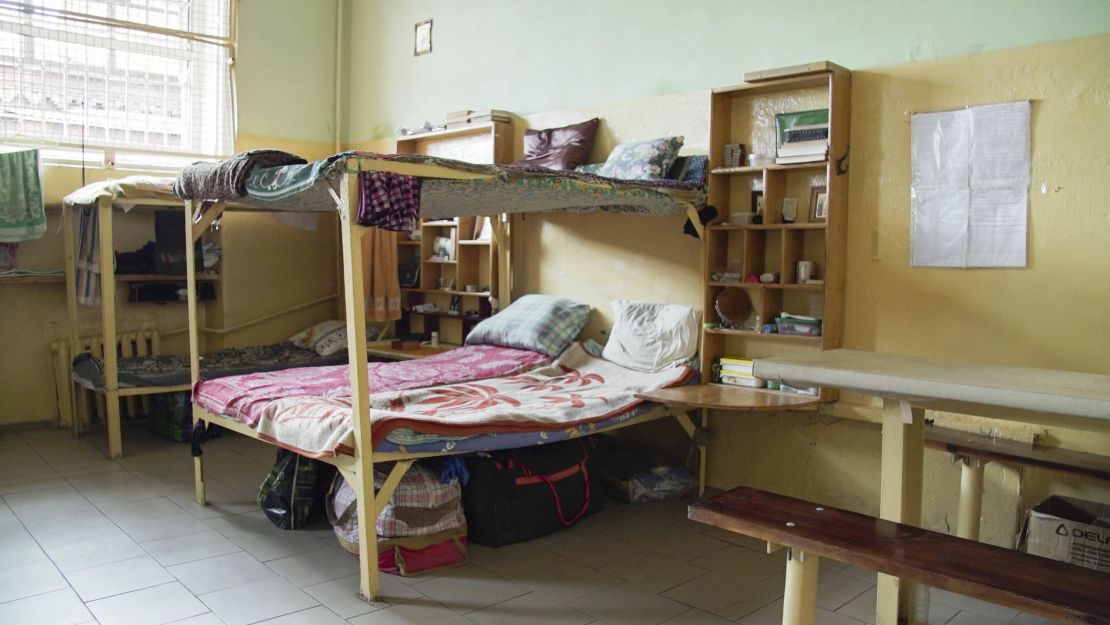 The second convict, X32, agreed to meet CNN, but immediately declined to be interviewed, covering the camera lens with his hand and walking away.
He has not admitted his guilt and is held in a more relaxed facility where he makes furniture to pass the time.
Denys Chernyshov, Ukraine's deputy minister for justice, said the men had been met once by two officials from North Korea's Moscow embassy, but otherwise had no contact at all with their relatives or North Korea.
"They have asked Ukrainian authorities to be extradited to North Korea to continue their sentence," he said. "But because they are held for spying for North Korea, we obviously declined their request."
Chernyshov added the pair were well-trained.
"To be isolated in another country and culture, with different food even, that brings about a particular stress," he said. "So it is clear these are well prepared, strong people."
However, he added North Korea may not turn out to be that welcoming when they likely travel home in September 2018, at the end of their sentences.
"That their task was unsuccessful, they cannot expect much of a hero's welcome on their return."