Story highlights
A new law criminalizes the banishment of women during menstruation
Advocates believe the challenge will be in enforcing the law, set to take effect next year
Radhika Kami lives with her family of six in a traditional mud-and-brick house in a rural village in Nepal's Kanchanpur district – for most of the year.
For about five days each month, the 16-year-old is banished to a hut – a windowless, ramshackle shed with a small door and poor sanitation and ventilation – and is forbidden from touching other people, cattle, any fruits and vegetables that are growing, even books.
It is known as a menstruation hut, and Radhika must go there each time she has her period.
The family practices Chhaupadi, a centuries-old custom in the remote west of Nepal in which women, considered "impure" during menstruation, are sequestered for the extent of their periods.
"I feel bad that I have to go sleep (in a separate hut) every month, but what can I do?" Radhika asked.
She is not even allowed to use the family toilet during menstruation, instead making a trip to a nearby river.
But she hopes this won't have to happen for much longer.
On August 9, Nepal's Parliament passed a bill that would criminalize the banishment of women during menstruation. Once the bill goes into effect, set for August 2018, anyone who forces a woman into a menstrual hut will be sentenced to three months in prison or fined US $30.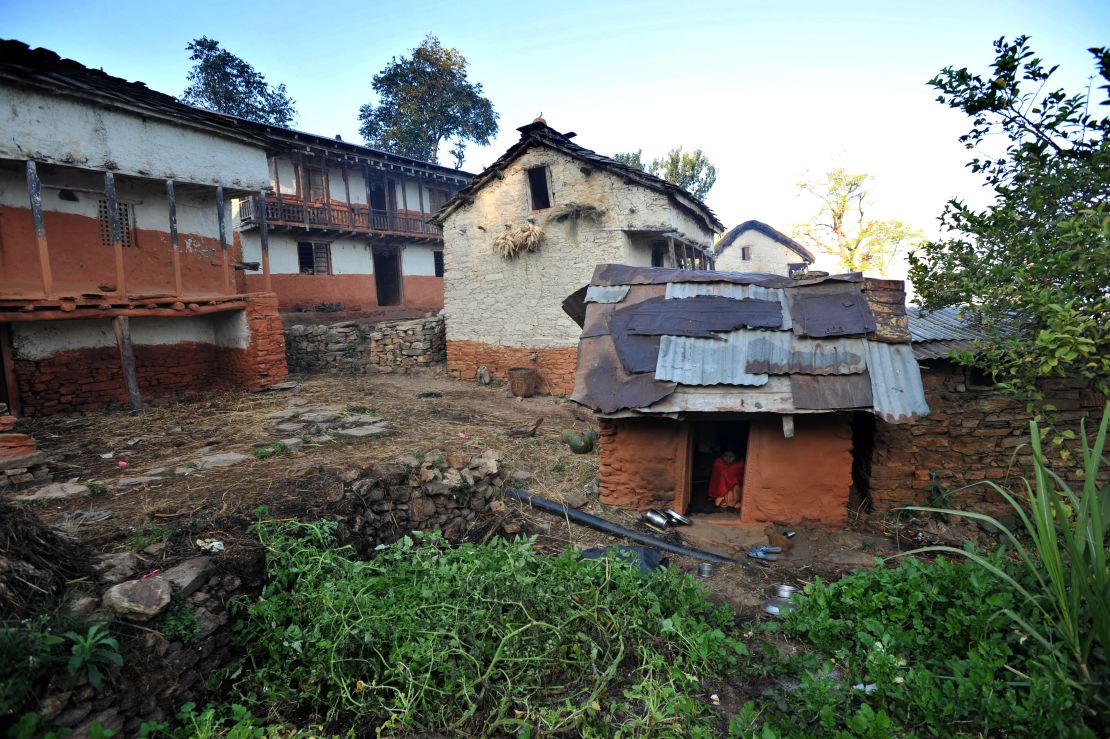 'It closes the door for us'
Advocates of the ban believe, however, that the real challenge will be enforcing it. If girls like Radhika continue to practice Chhaupadi or if they are forced to practice it by senior members of their family, will they report it to authorities?
"Yes, criminalizing it validates the fact that the government of Nepal thinks it is a criminal offense, but it does not in any way ensure that people will stop doing it," said Pema Lakhi of the Nepal Fertility Care Center, one of the country's leading menstrual hygiene activists.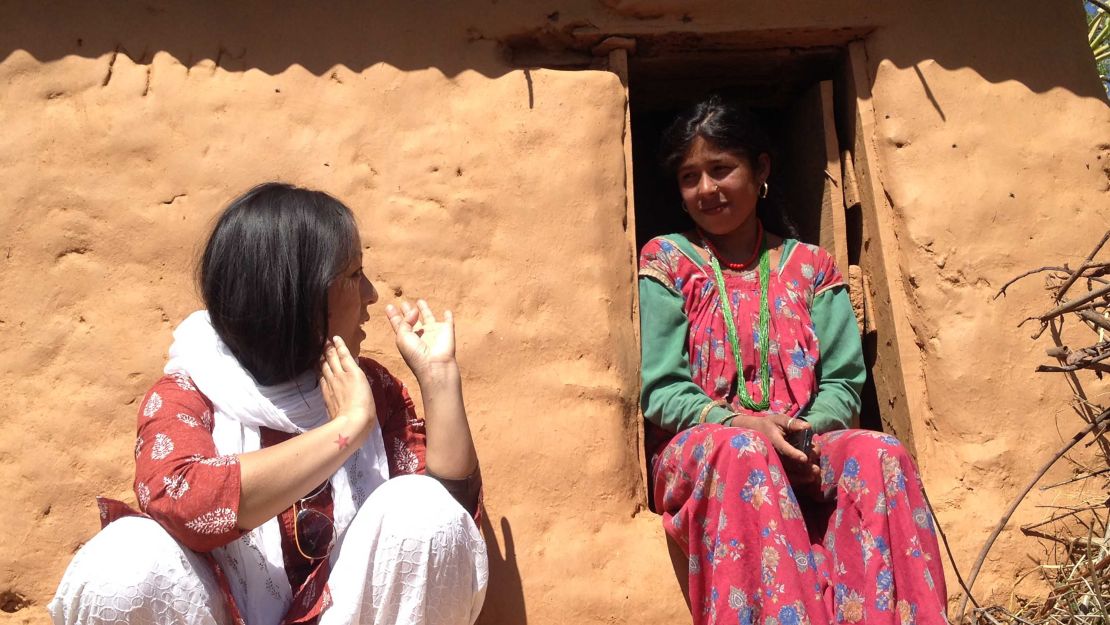 Activists have long pressured lawmakers for a law to punish those who force women to practice Chhaupadi, a ritual rooted in Hindu taboos about menstruation. But campaigners believe that more awareness programs are needed to change behavior and mindsets, and they are not convinced that the law alone will solve the problem.
Lakhi is also concerned that criminalization will make people stop talking about the issue and may be counterproductive to the work she and other activists do.
"We are currently working to destigmatize menstruation. … We talk to girls about Chhaupadi and why they practice it. (Now) they are not going to come up and say 'yes, I (practice) Chhaupadi,' " Lakhi said. "It closes the door for us to actually understand strategic approaches."
Through conversations with women and girls who practice the tradition, Lakhi and her colleagues say, they have learned that many do it because they want to. "In many cases, the ritual is passed on the generation and not necessarily enforced," she said.
Amar Sunar, a human rights and menstrual rights activist based in western Nepal's Dailekh district, is "delighted" that a law will punish Chhaupadi enforcers.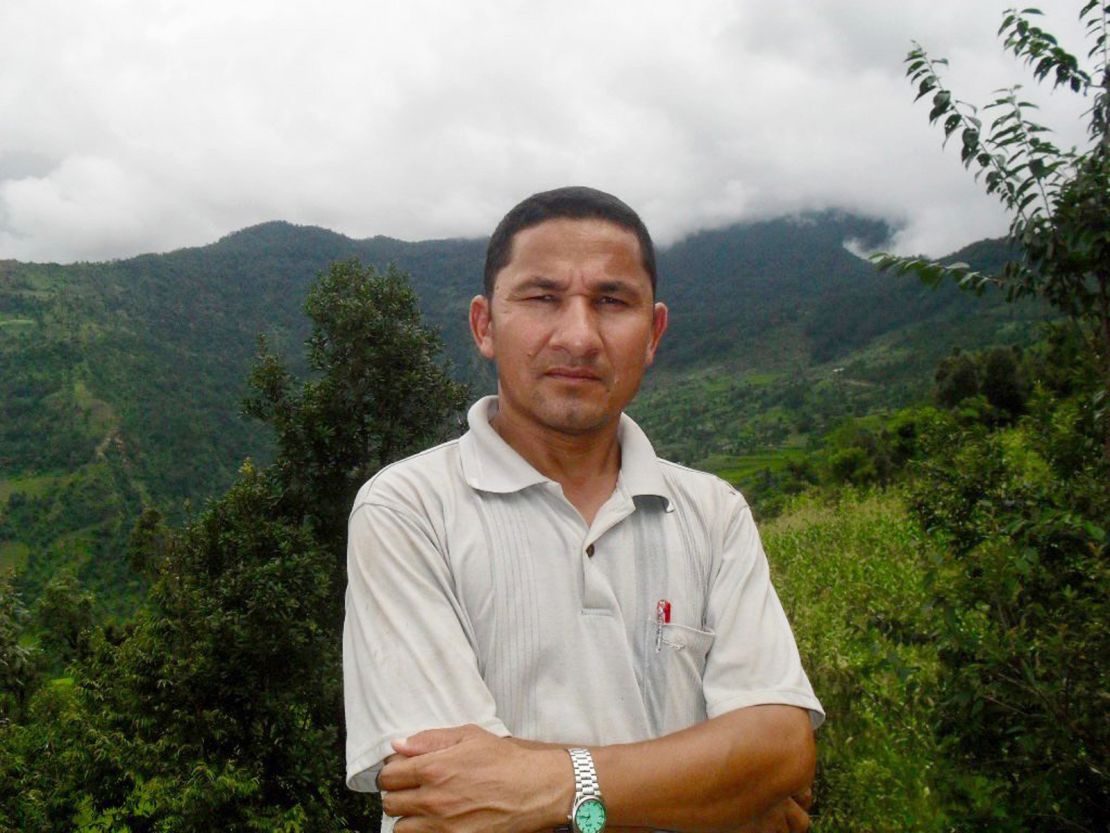 Sunar tried to file a police report in July after the death of 19-year-old Tulasi Shahi, who died from a snake bite while taking part in the Chhaupadi ritual. His case was against the girl's parents, but police refused to accept it because there was no law criminalizing the practice, he said.
"Now, this law is going to make it easier for us to legally fight against the perpetrators," Sunar said.
Challenges on the ground
But Sunar adds that he is not very optimistic about immediate change in the villages themselves.
"People may demolish the menstrual huts, but then they will send the girls to some dark unused corners of the house during their menstrual period … which would be difficult for authorities to monitor," he argued. "Laws don't change attitude."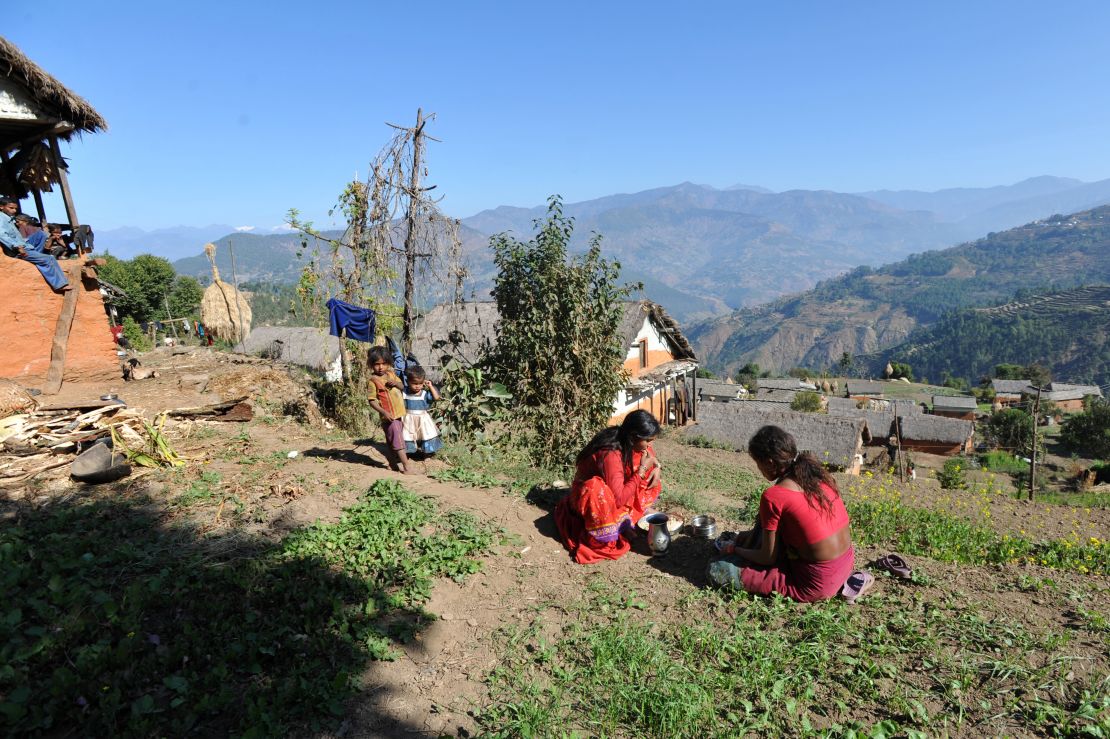 Some residents of these rural regions are not happy with the ruling, especially those who believe that violating the practice means angering the god or goddess and could bring bad luck to their homes.
"This is absolute high-handedness. Government should have advocated for a safer way to practice Chhaupadi instead," said 69-year-old Laxman Shahi, who lives in a village in the Dailekh district.
Shahi says she will abide by the law but argues that the government is showing no respect for longstanding culture and tradition. "Will the government be responsible if our village is cursed with bad luck?" she asked.
Sunar thinks targeting religious leaders could be crucial to change attitudes among local residents. "What the government should also do is run awareness programs targeting local religious leaders and shamans. They are the ones promoting these superstitions in villages," he said.
The need for action
The parliamentary decision comes after several high-profile deaths.
In addition Tulasi Shahi's case in July, in the same district in May, 14-year-old Lalsara Bika died from a severe cold-related illness contracted during her time in isolation.
Late last year, two girls lost their lives in similar circumstances in nearby Achham district.
Krishna Bhakta Pokhrel, a Nepali lawmaker, said that while the issue of menstrual exile in huts is extreme in the rural areas of Nepal, there are also milder cases in big cities such as Kathmandu, the capital, where women may be restricted from entering certain rooms in the house during menstruation or even restricted from eating in some spaces within their homes. In many cases, women are also barred from entering kitchens and temples or attending religious function while on their period.
"This (law) also puts psychological pressure on women, so we are trying to change the mentality of our society at every level by legally criminalizing these social crimes," said Pokhrel, who was part of the committee that drafted the bill.
Though there is a long road ahead, Pokhrel believes that the bill is a step in the right direction.
"The ruling is good, but what entails is the implementation of the ruling, in terms of what is the strategy that is going to be taken up in letting people know what it is," he said.