Story highlights
Dominica PM says "my roof is gone"
After Dominica, the storm is expected to hit Puerto Rico
(CNN) —
The Caribbean island of Dominica has been "devastated" by Hurricane Maria, the country's Prime Minister tells CNN.
The powerful storm, which made landfall Monday night, has since been downgraded to a Category 4 with sustained winds of 155 mph. After it passes over Dominica it is on course to score a direct hit on the US territory of Puerto Rico – the first hurricane of its strength to do so in 85 years.
"We're just waiting for daybreak to do an assessment of the damage," Dominica Prime Minister Roosevelt Skerrit told CNN's Rosemary Church.
"Our first order of business will be search and rescue to ensure we can account for every single citizen and residents who were on the island during this really devastating hurricane."
A statement from the National Hurricane Center (NHC) said that its record-topping winds reached 160 miles per hour when it hit the island nation. In an update the Center said that reports "indicate significant damage to structures has occurred in Dominica."
Maria made landfall on Dominica late Monday, coming ashore at 9:15 p.m. ET. It was so powerful that it tore the roof off the Prime Minister's residence.
"Personally I was affected," Skerrit said. "The roof of the residence caved in because of the strength of the wind. But I was taken to safe ground by … police officers, thank God.
"This hurricane stayed in the country for a very, very long time and (was) just unrelenting. I don't think there were very many roofs which would survive the hurricane."
In a Facebook post he added: "So far we have lost all what money can buy and replace.
"My greatest fear for the morning is that we will wake to news of serious physical injury and possible deaths as a result of likely landslides triggered by persistent rains."
Relentless march
The storm will continue moving toward Puerto Rico and the Virgin Islands as a strong Category 4 or a Category 5 and is not expected to diminish in strength.
After Dominica, Puerto Rico is in Maria's sights. It is moving toward the island as an "extremely dangerous major hurricane, and a hurricane warning has been issued for that island," the hurricane center said.
Puerto Rico's governor, Ricardo Rosselló, has declared a state of emergency ahead of that landfall, which will likely happen Wednesday.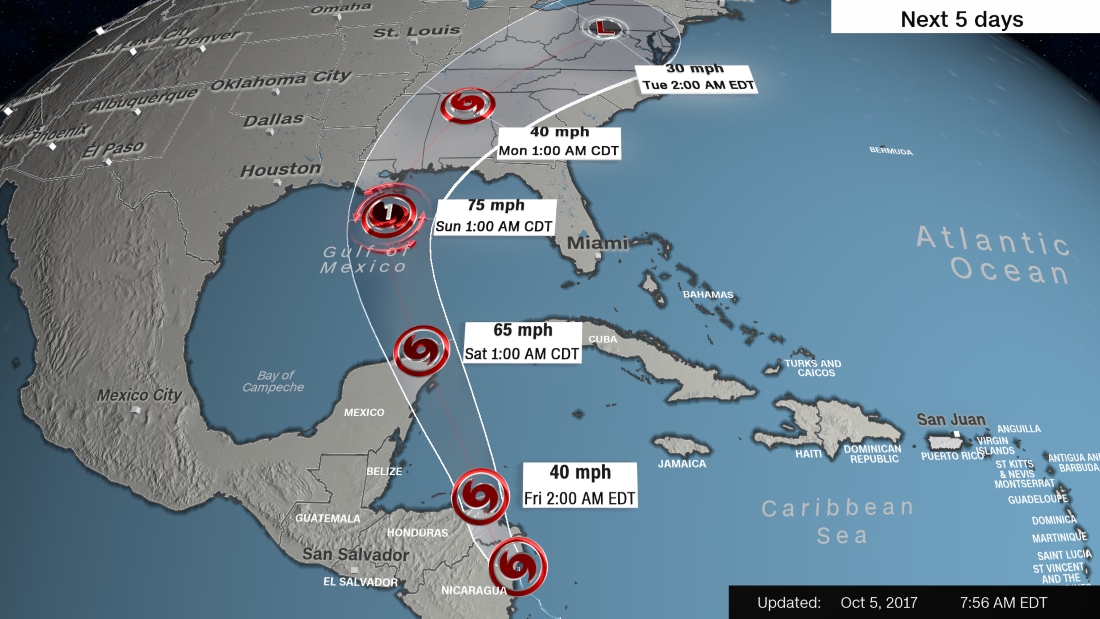 A hurricane warning from the NHC remains in effect for Guadeloupe, Dominica, St. Kitts, Nevis, and Montserrat, the US and British Virgin Islands as well as Puerto Rico, Culebra, and Vieques.
US President Donald Trump issued an emergency declaration for the US territory for federal assistance to augment the territory's storm-response initiatives.
The ferocity of Maria bears striking similarities to Hurricane Andrew, the Category 5 hurricane which hit the Bahamas and Florida in 1992, says CNN meterologist Pedram Javaheri. Both storms are compact, and Maria's wind speed comes close to that of Hurricane Andrew – 165 mph – when it hit southern Florida.
Bracing for impact
Hours before Maria's expected landfall on Dominica – and just over week after the island was brushed by Irma – Skerrit urged residents to take any belongings that could become dangerous projectiles indoors.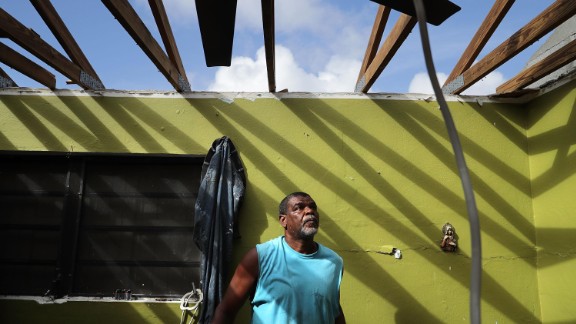 Photos: Hurricane Irma tears through Caribbean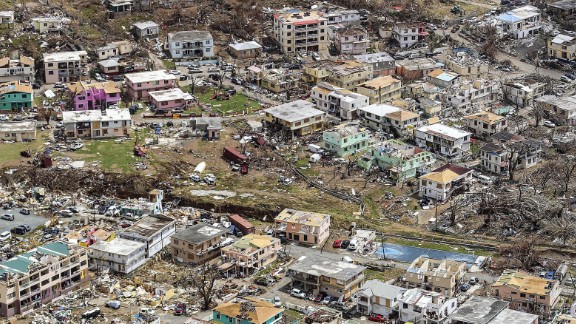 Photos: Hurricane Irma tears through Caribbean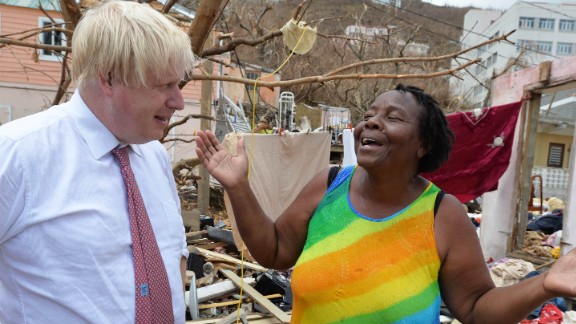 Photos: Hurricane Irma tears through Caribbean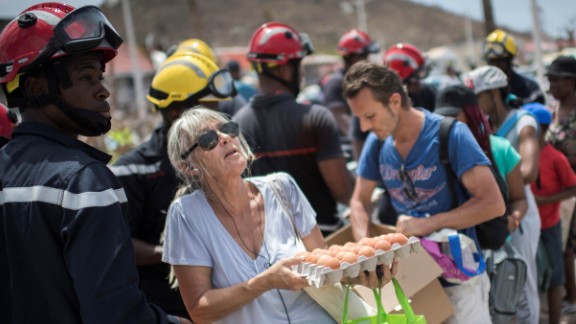 Photos: Hurricane Irma tears through Caribbean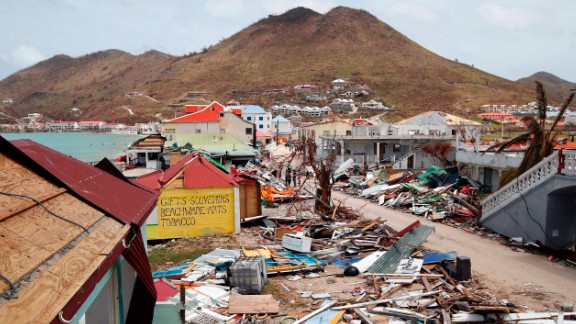 Photos: Hurricane Irma tears through Caribbean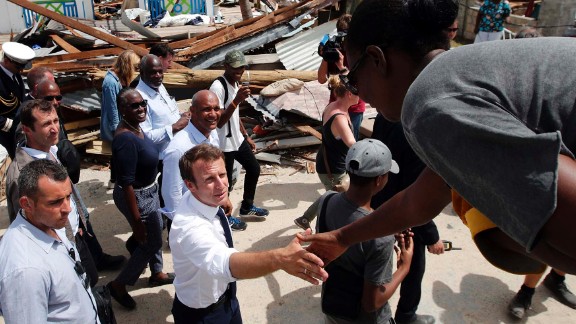 Photos: Hurricane Irma tears through Caribbean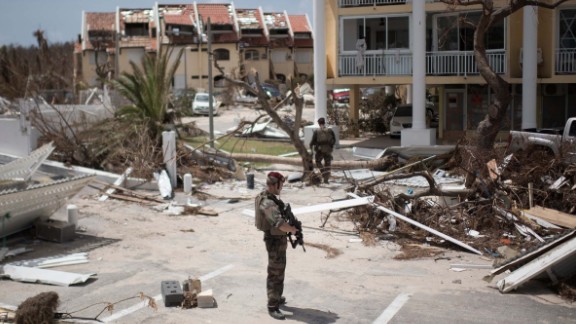 Photos: Hurricane Irma tears through Caribbean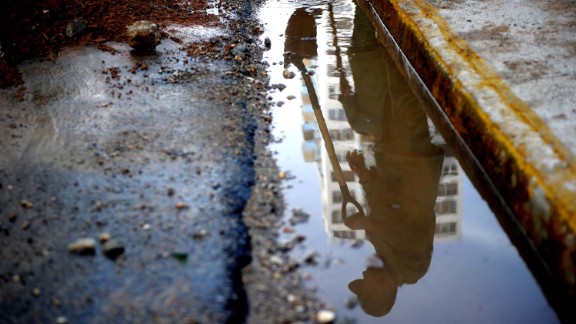 Photos: Hurricane Irma tears through Caribbean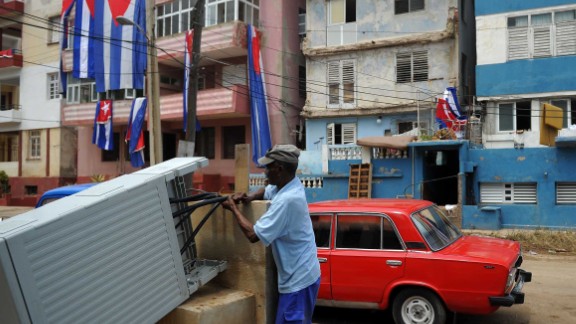 Photos: Hurricane Irma tears through Caribbean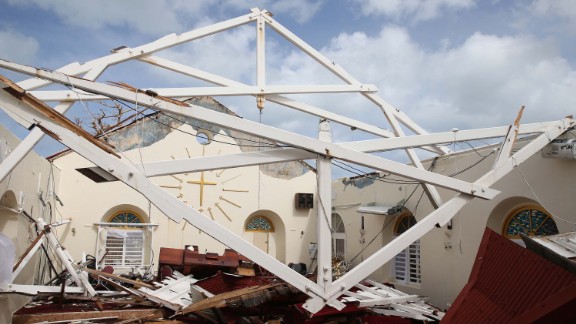 Photos: Hurricane Irma tears through Caribbean
Photos: Hurricane Irma tears through Caribbean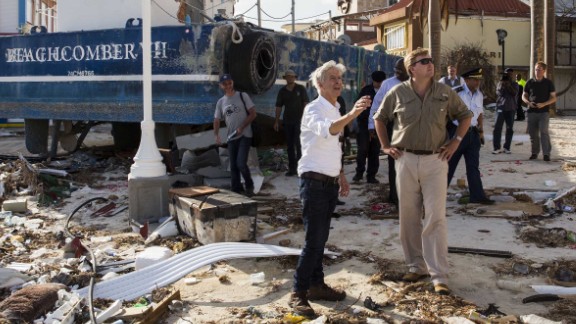 Photos: Hurricane Irma tears through Caribbean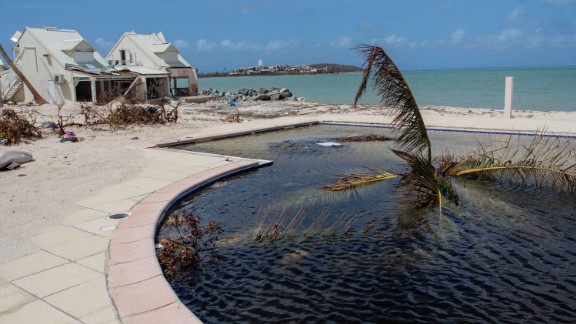 Photos: Hurricane Irma tears through Caribbean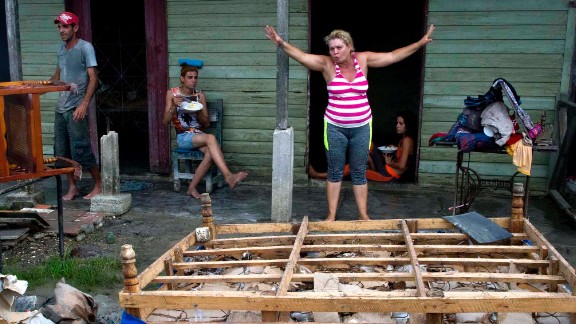 Photos: Hurricane Irma tears through Caribbean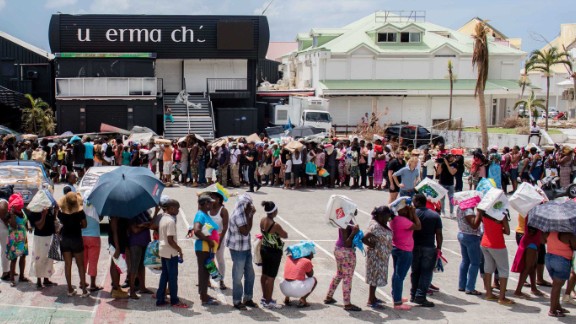 Photos: Hurricane Irma tears through Caribbean