Story highlights
The Desert Road Runners is the oldest running club in Dubai
Despite its inferno-like summer temperatures, running in the emirate has exploded in recent years
Dubai, United Arab Emirates
CNN
—
It's 35 degrees Celsius on the Islamic holiday of Eid al-Adha, and a group of women wearing tiny shorts and Lycra vests are about to jog with men around a public park in Dubai.
My feelings of apprehension are twofold.
One: exercising in this heat seems masochistic. Two: women in Dubai are generally expected to dress conservatively in public.
But in the sort of cultural contradiction that has come to typify Dubai, concern is not needed. Female runners, it transpires, are unofficially absolved from observing the emirate's religious rules of sartorial decency.
And as for the temperature? Well, the mercury hit 45 degrees Celsius last week.
Welcome to Dubai's oldest running club – possibly one of the most hardcore sports groups in the world.
Dubai's oldest running club
When the Desert Road Runners (DRR) first braved the heat in 1989, Dubai had a lot more desert than it did road.
The Burj Khalifa had not yet been conceived of. Emirates airline was four years old. And the population was about 500,000. It's nearly three million today, 2.3 million of whom are non-Emiratis.
In short, it was a different world – one with not a sail-shaped skyscraper in sight.
"It really started as a social club for British expats," Graham Rafferty, who has been club coordinator since 1998, and a member since 1996, tells CNN. "Initially, we used to run in the streets. Then the streets got too busy."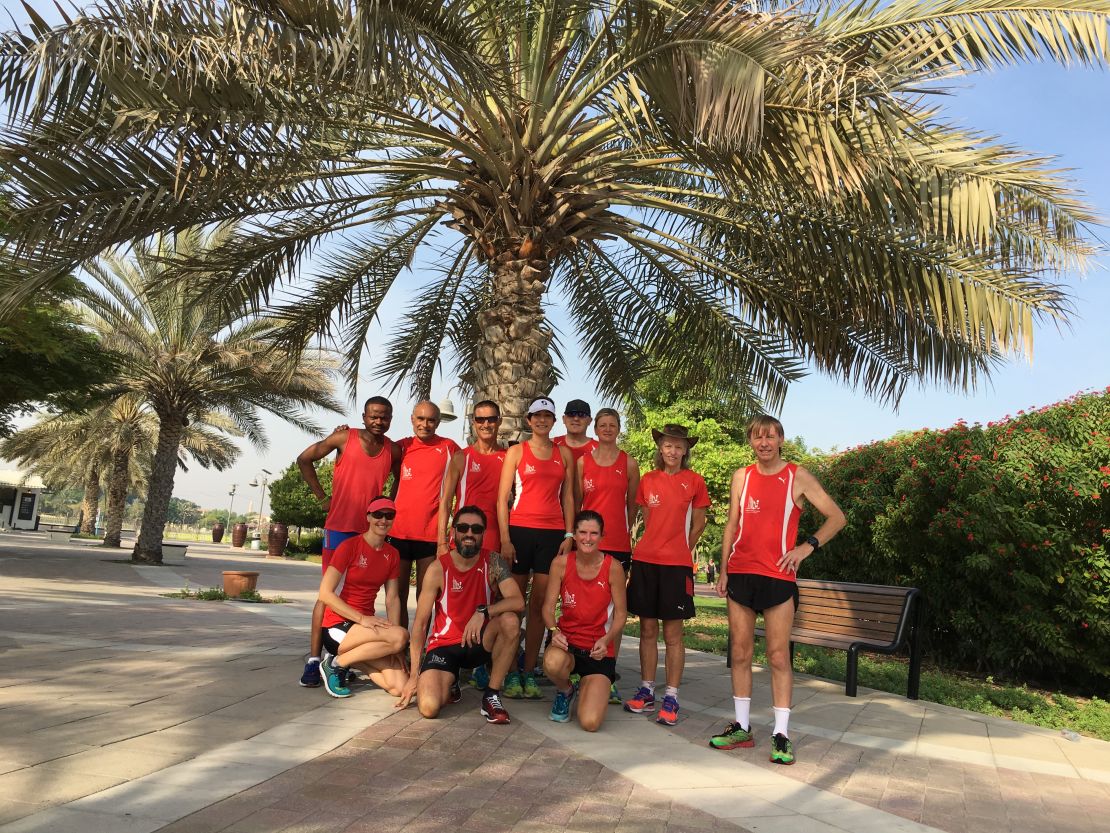 In 1991, this merry band of 20 runners founded Dubai's first 10km race, The Dubai Desert Road Run, which is still held every September.
"In the early days, the Ukrainian National Athletics Squad used to come out to Dubai to train in winter, enter the 10k and take all the prizes," laughs Rafferty.
The only local competition the DRR had back then were the Abu Dhabi Striders, who had been racing around their patch of desert since 1984.
But in 1995, the regional running scene was transformed with the birth of the Dubai Creek Striders, who earmarked as their turf Dubai's pretty old town, home to the Gold Souk and Al Fahidi Fort.
What began as a club of four soon proliferated, and in 2002 the Striders founded the Dubai Creek Striders Half Marathon.
Rivalry was ignited in a running inferno.
Extreme runners
Tia Jones arrived in Dubai in 2004 from Australia, after her husband took a job with an oil and gas company in the emirate.
"At first, I was despondent because I thought I wouldn't be able to run here," she says. "People forget that when the temperature is 42 degrees Celsius the 'real feel temperature' can be up to 56 with the humidity. That's what the body feels when it runs."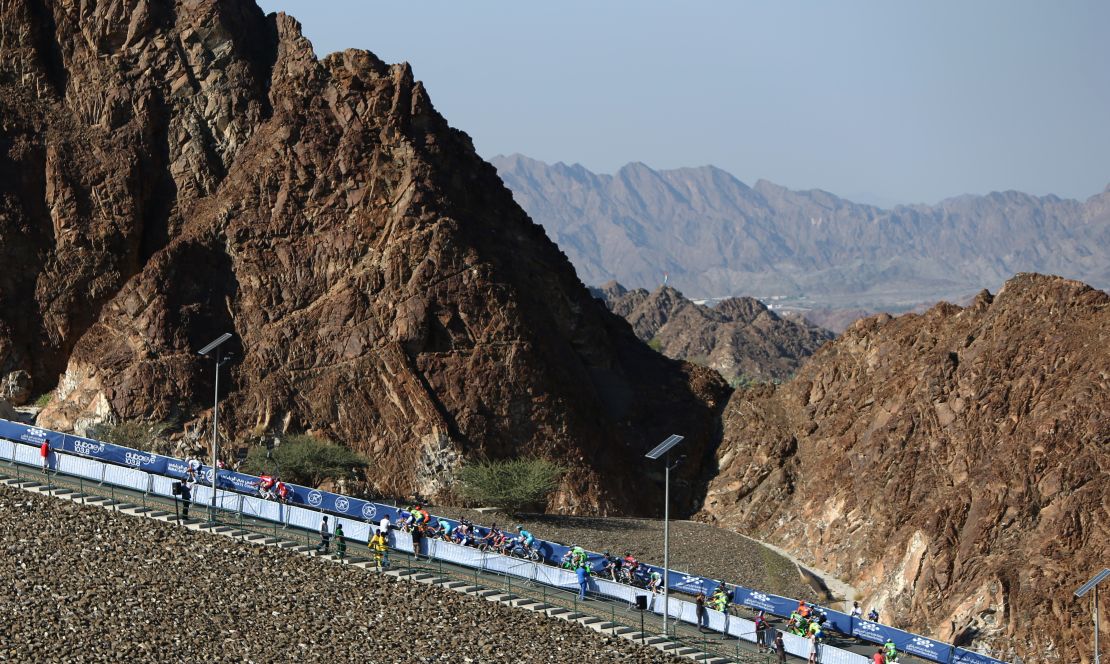 Jones joined the DRR and discovered extreme ways to beat the heat.
"We get up at 2am in the morning and drive out to Hatta," she says of the UAE town at the foot of the Al Hajar mountains. "You start as early as you can and then come back."
Mountain runs are vital training, she explains, "to get the elevation because Dubai is flat" and many international races are not.
Jones, like many other DRR members, is now an ultra-marathon runner, currently focused on time-based track racing.
"I do a 12-hour run on a 400m track to see how many miles I can do in that time. I've just done a 24-hour (race) and managed 211km (131 miles). I was quite happy with that."
The Striders are also producing more ultra-marathon runners.
Having a strong South African contingency, this year the club sent 14 runners to the famous Comrades ultra-marathon of 89 km (56 miles) between the cities of Durban and Pietermaritzburg.
"Three years ago, we were only entering two or three runners (in Comrades)," Neil Goulsbra, vice chair of the Striders, tells CNN.
Running out of control?
What started out as a niche hobby, something that "crazy" expats did to fill the time, has become a phenomenon in Dubai.
The DRR now has 200 members, the Striders are pushing 850 and there are countless other running clubs across the emirate.
In 2007, the Dubai Marathon launched, and has been followed by countless events from skyscraper dashes such as the 30 Vertical Run Almas Tower, which see runners scale a 64-story building, to the corporate-sponsored 3 Bloomberg Square Mile Relay.
"Running as a sport in Dubai has dramatically changed. When I arrived in 1996, there were two to three races," says Rafferty. "Now there are about two races per week.
"The commercial events are pushing out the club events, soaking up the sponsorship and getting high numbers but only 10% are really runners. The rest are turning up for the T-shirt."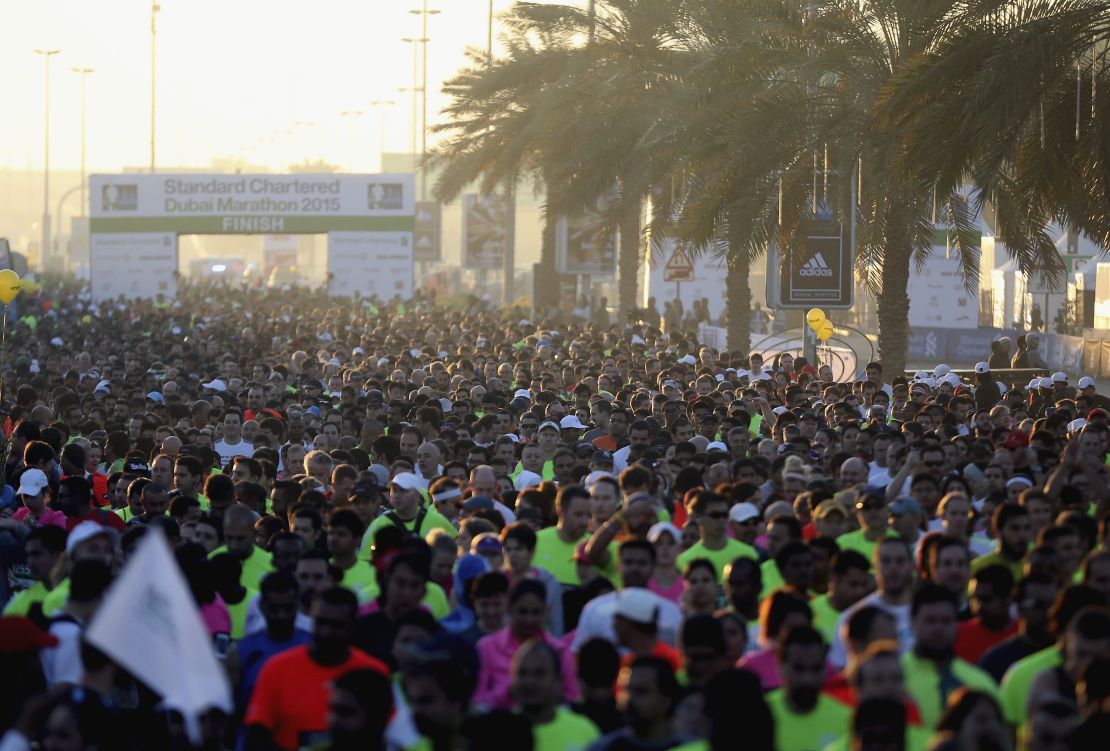 Some of the wider region's most interesting races, however, have flourished.
The Ras Al Khaimah Half Marathon just north of Dubai, for example, is known globally for its lightning quick times, while the Wadi Bih Run has turned a popular hike in the Wadi Khabb Shamsi into a wildly successful race along the Arabian Gulf coast of Oman.
Founded in 1993, it is the oldest race in Middle East and, for some, the ultimate regional long-distance, consisting of two relays (50km, 72km), and three solo races (30km, 50km, 72km).
Positive outcome
While the DRR and Striders are perhaps victims of their own success, there is another notable way in which these clubs are a unique force for good.
On the sweltering morning CNN joins the DRR, its runners hail from Cameroon, India, South Africa, Germany, England, Italy and Canada – a mix of nationalities you'd be pushed to find at a Dubai Friday brunch – and hold jobs up and down the economic spectrum.
And although none were present, I'm assured the group has Emirati members.
Today, the group is congratulating Michael Lobo, a logistics manager from Goa, India, who aged 65 has just qualified for his second Boston Marathon.
He recalls how in 2014, he qualified for the same race by just 15 seconds.
"I got a call in the middle of the night to say I'd qualified," he grins.
"It felt like winning the lottery."