Story highlights
Crowds falling silent outside the Enrique Rébsamen school were a sign of hope
But as the hours went by, the hope faded
"Silencio!" The shout comes, then as far as one can see, fists are raised in the air.
Hope, at rescue scenes across the country, is measured in silence.
Twenty-two hours after the 7.1 quake crashed through central Mexico, the sounds of a thousand people speaking, heavy machinery moving, and tractors dumping debris all come to an instantaneous halt as rescuers in the rubble of a collapsed school listen for signs of life.
Twenty-four hours after the earthquake, the urgency and sense of hope was palpable. Emergency officials were specific and certain that someone was communicating with them from below.
Local news outlets initially reported that an 8-year-old girl named Frida was there, buried and talking. Later, other reports suggested she was 12 years old.
Rescuers were said to have moved a hose to the scene to provide the girl with water, and they were reported to be in constant communication.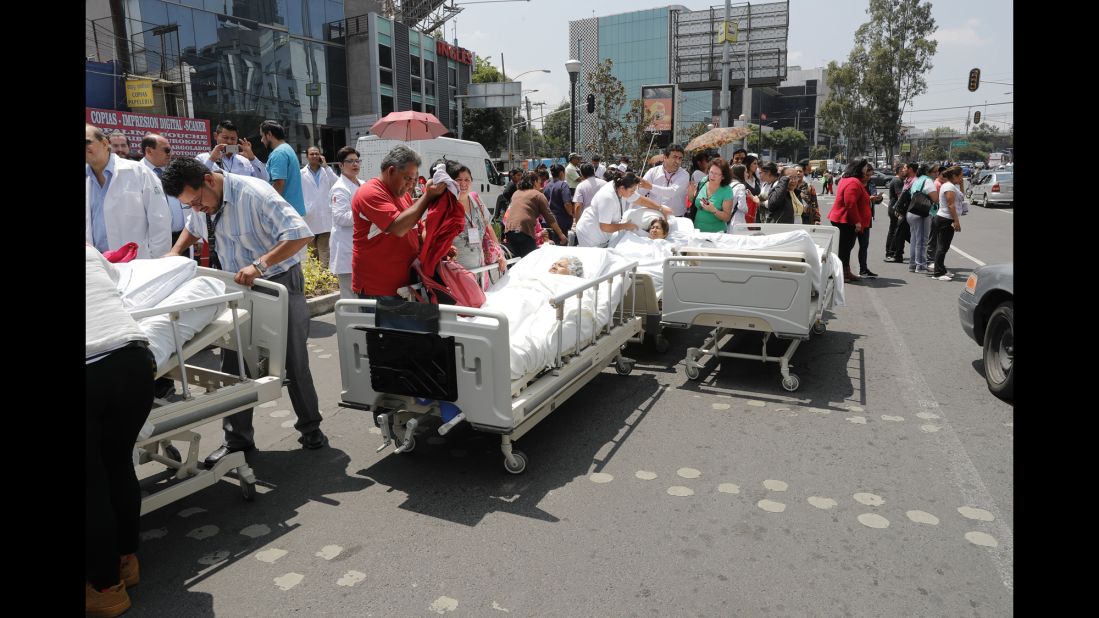 Deadly earthquake rocks central Mexico
In the middle of it all, a huge cheer went up: "Dos vivo!" Two alive and presumably buried in the rubble. Rescuers seemed to be onto the right place where two or more people could be alive.
As night fell, a heavy rain came with it, but the pace of activity quickened into a near-frenzy with calls for the serious pain killer fentanyl, stretchers, and oxygen. Doctors and several ambulances arrived within minutes.
It felt like good news in the form of a dust-covered child would come at any moment.
By morning, now nearly 48 hours since the quake, the pace was still in high gear, and the level of organization matched.
Volunteers waited in helmets and gloves so they could take their turn on a human chain handing bricks, debris and materials from the point of rescue to waiting dump trucks. It was a well oiled machine working at full capacity, in the hope that one more person may live.
Fifty hours after the quake, everything changed – a photocopied statement from a sub-secretary of the Mexican Navy, which had been managing the scene, announced that all children attending the Enrique Rébsamen school were accounted for.
Nineteen were dead, another 11 had been pulled from the rubble in the first 24 hours and all others were either in the hospital or safe and sound at home.
Officials insist that someone might still be down there alive. They said they heard sounds, but it wasn't clear whether those sounds were human or just the building settling and further collapsing.
Fifty-six hours after the earth moved and changed lives across Mexico, the moments of silence dropped off. Maybe one an hour, and then only for a minute or two.
The hum of machinery, of a thousand people talking and dump trucks rumbling continued. The business of rescue and recovery continued. But the silence was nearly gone, and hope along with it.