Story highlights
Death toll from last week's quake has climbed to 326
Bad weather and aftershocks have slowed search work
The grim, relentless job of digging through rubble in the search for earthquake victims continued Monday in Mexico.
In Mexico City, relatives camped outside a collapsed six-story building while crews sifted through the debris. At least 40 people are missing who are thought to have been inside the building.
Similar scenes have been playing out across central Mexico since Tuesday's 7.1 magnitude earthquake struck. The death toll from the quake has climbed to 326, according to Luis Felipe Puente, Mexico's civil protection coordinator.
Efforts to find those still trapped in the rubble could last "for at least two more weeks" and will continue until it is "absolutely certain" no one else is missing, Puente told CNN affiliate Foro TV last week.
Volunteers continued those efforts Monday morning despite predawn rain. One could be seen laying plastic over a sleeping relative waiting for news of a missing loved one.
On Sunday, the body of an adult woman was recovered from a collapsed school in Mexico City where at least 19 children and seven other adults were killed. At the same school last week, crews searched for a 12-year-old girl believed to be trapped, only to have authorities later reveal that all the children had been accounted for.
Earthquake survivors describe the moment it hit
Hopelessness in Mexico City's worst hit neighborhoods
Mexico's capital was heavily affected, with 187 killed. There were also 74 deaths in Morelos state, 45 in Puebla state, 13 in Mexico state, six in Guerrero state and one in Oaxaca state, according to the latest figures Monday night from authorities.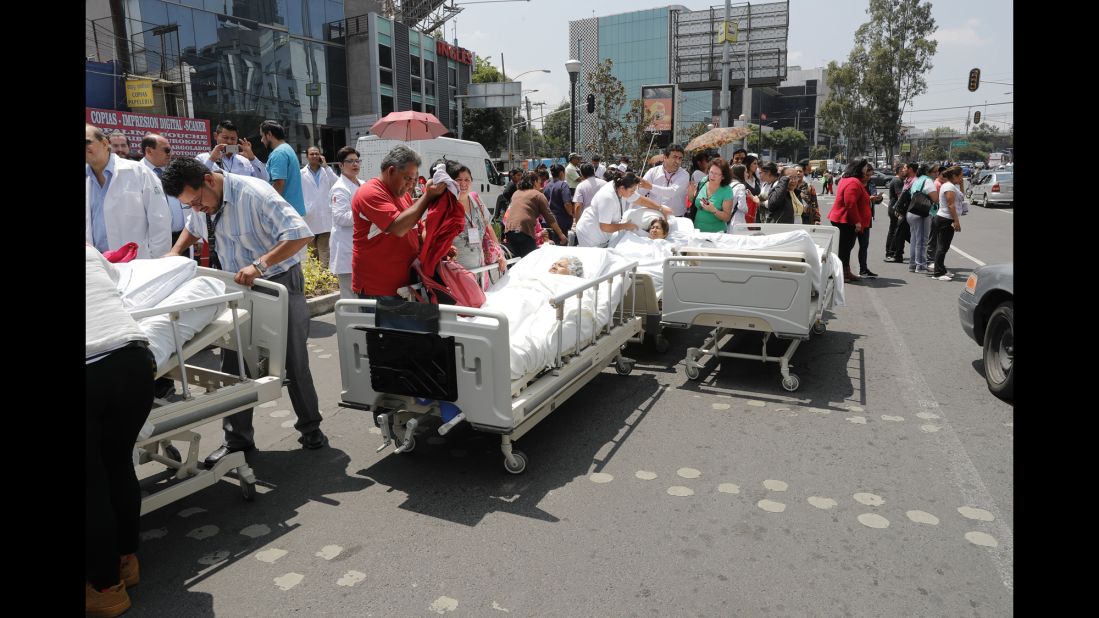 Deadly earthquake rocks central Mexico
Throughout the region, buses carried volunteers from Mexico and beyond to disaster sites, where they bolstered search efforts. People formed human chains to pass along supplies and remove chunks of lumber and concrete. Search teams from Israel, Japan and the United States also have joined the efforts
Last week's quake was the second major one to hit the country in less than two weeks, following a magnitude 8.1 temblor farther south on September 8, killing nearly 100 people.
Tuesday's earthquake hit hours after a citywide drill on the anniversary of the 1985 quake that killed an estimated 9,500 people in and around Mexico City.
Bad weather and aftershocks have slowed the search work, including a 6.1 magnitude quake Saturday centered near Matias Romero in Oaxaca state.
The government said it's trying to reopen schools and that 103 schools have been inspected and deemed safe, but more than 9,000 schools remain closed.
CNN's Ivan Watson, Jason Hanna, Rosa Flores, Ed Lavandera and Matt Wotus contributed to this report.