Together they have written books, staged art exhibitions and performed Pyotr Ilyich Tchaikovsky's ballet, Swan Lake.
They have given refugees free tickets to watch matches and invited them to training sessions. They have even staged patrols to help local women get home safely at night.
These are no ordinary football players. These are the players that make up the squad of Östersunds FK – a remote Swedish club with a former lieutenant colonel in the boardroom and an unorthodox English manager in the dugout.
"Many of them were discarded by their clubs – leftovers that people perceived as not good enough," chairman Daniel Kindberg tells CNN Sport.
"But when we put them together, in an environment like ours, they have become fantastic players in Europe.
"That is something for the billionaire owners around the football world to think a little bit about: 'How can we get more out of the players we pay such substantial salaries?'
"They are thinking 'we cannot develop and we cannot be better.' That's wrong. Players can always be better. They can always be much better."
Östersunds FK: Europe's new darlings
'Played like lions'
Just six years ago Östersunds languished in Sweden's fourth division, playing in front of fewer than 500 fans.
The area, known as the Winter City, was a traditional stronghold for ice hockey, speed skating and cross country skiing.
The meteoric rise of Östersunds FK
2011 - Promoted from Sweden's fourth tier2012 - Promoted from Sweden's third tier2015 - Promoted from Sweden's second tier2016 - Eighth place finish in the Allsvenskan2017 - Swedish Cup champions; Europa League qualification
Three promotions in the five seasons since have taken them all the way to the top tier Allsvenskan for the first time in the club's 21-year history.
In April 2017 Östersunds secured their first piece of domestic silverware, the Svenska Cupen, and the journey is just beginning.
The players earn on average around $800 per week, but "played like lions" to reach this year's Europa League group stage, overcoming PAOK FC of Greece and European giants Galatasaray of Turkey.
They have done so not just through talent and hard work, but a unique approach to team bonding.
Kindberg and manager Graham Potter have created a Culture Academy – nurturing the ÖFK squad as people as well as players.
Together they have forged an environment like no other in world football, assimilating players from Nigeria, Gambia, Comoros, Ghana and Iraq with a dedicated culture coach.
Nobody – whether it be star players, staff, office workers or the chairman himself – gets out of the performances, staged annually at a local theater house.
"We have a range of workshops and then we have a performance day," Kindberg explains. "It is like a match day."
"The culture academy sets out to make everybody better. It's a training method for two explicit things: One is courage, the other is decision-making."
Assistant coach Billy Reid, former manager of Hamilton Academical, recalls the moment he left his job in Scottish football for a club like no other in the world.
"When I first came here, in the first meeting, I was told we were going to do an art exhibition," Reid laughs. "I thought 'hold on just a minute!'"
"I was completely out of my comfort zone – I'm not exactly a painter – but it didn't take long to realize that it wasn't about painting pictures. It was about bringing the squad together and learning new ideas."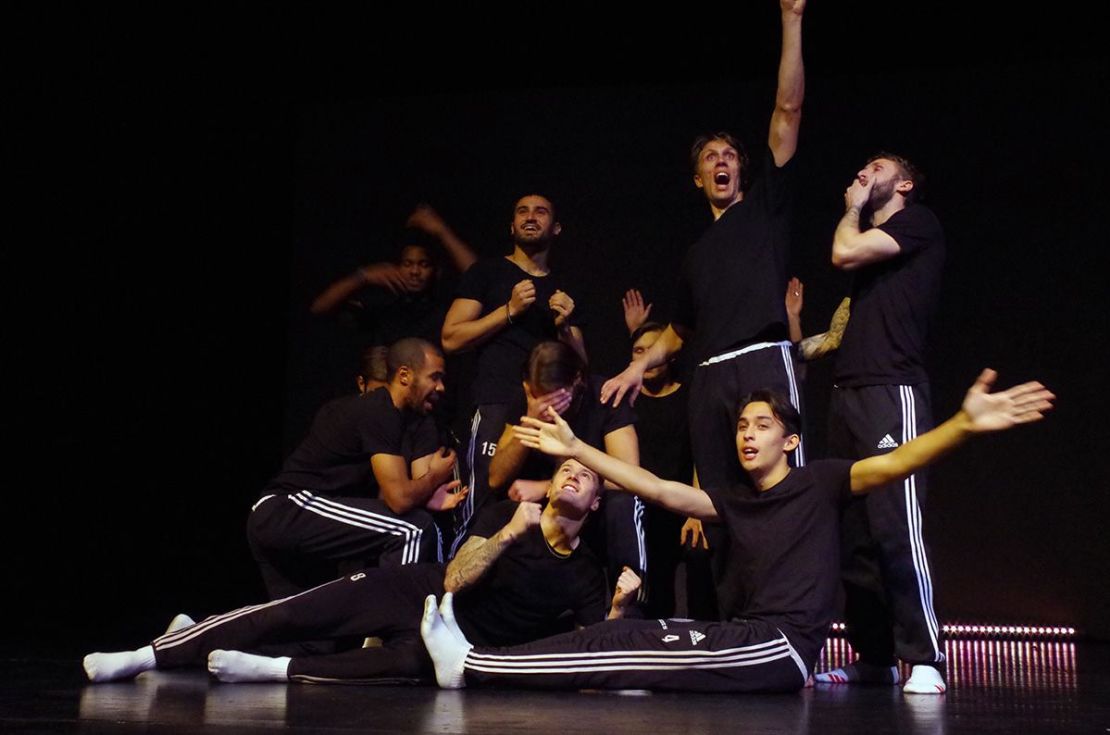 There's method though behind the use of culture.
"The purpose of everything we do – including the work at the Culture Academy – is to win football matches," Kindberg adds. "That's rule number one.
"That's why we try to create this unorthodox training environment. And, as far as we can see, it's something that has worked out even better than we thought."
READ: Player tech analysis catapulting Bayer Leverskusen into the future
Englishman abroad
Before becoming chairman, Kindberg served in both Bosnia and the Democratic Republic of Congo – "extreme" experiences that have shaped him to this day.
"I feel quite calm when everything is falling down around me," the Swede says. "Nobody is shooting at you on the football pitch."
Kindberg took a chance on Potter in December 2010 – luring the former journeyman defender to the subarctic city with a promise to do things differently.
Potter had enjoyed a modest playing career in the lower reaches of English football, turning out for the likes of Stoke City, York City and Macclesfield Town.
But, like former England boss Roy Hodgson who coached Malmo, the 42-year-old wasn't a household name – a diverse and disparate coaching history taking him from universities in Hull and Leeds to a temporary advisory role with the Ghana ladies team at the 2007 World Cup.
In Ostersund, surrounded by dense forest on the shores of "the Great Lake," he has found his calling, becoming the only English manager in European competition this season.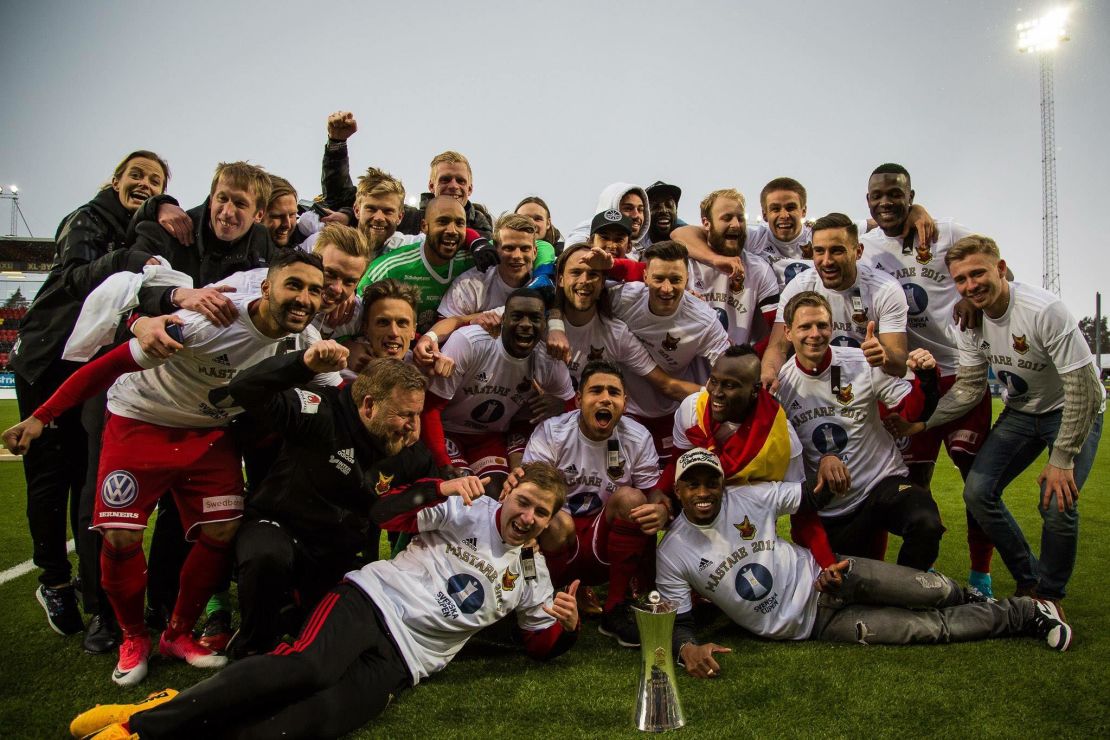 Players extol the virtues of Potter not only as a manager but as a man, their eyes "misting up" as they recall the way the Englishman integrated them in the isolated Scandinavian community.
As well as his coaching badges, the ÖFK boss studied for a degree in social sciences and a Masters in "leadership and emotional intelligence" – something he admits he wouldn't be able to do his current job without.
"Graham's not fulfilled by material things like finance," says Kindberg, praising Potter's leadership, warmth and humor. "He just wants to live his dream and do as well as he can.
"On the football field, he has a tactical awareness above all the levels in Scandinavia. His methods on the pitch to develop the player and the group are as high as any level and standard you can find."
READ: The match that changed football
An unorthodox training environment
The courage and decision-making nurtured in ÖFK's Culture Academy are embodied on the pitch.
Potter has found success playing a flexible 3-5-2 formation where the players take center stage.
"We want to control the game by having the ball and adjusting to all circumstances around the game," Kindberg explains.
"For six or seven years we have focused on flexibility. Adaptability. That's extremely important; that's what we are. After the whistle it's up to the players. We find solutions."
And ÖFK's cultural performances are pulling in numbers that any leading theater would be proud of.
Over 1,500 people crowded into a local venue for ÖFK's latest performance, opened by Potter with a solo rendition of the Jämtland region's anthem.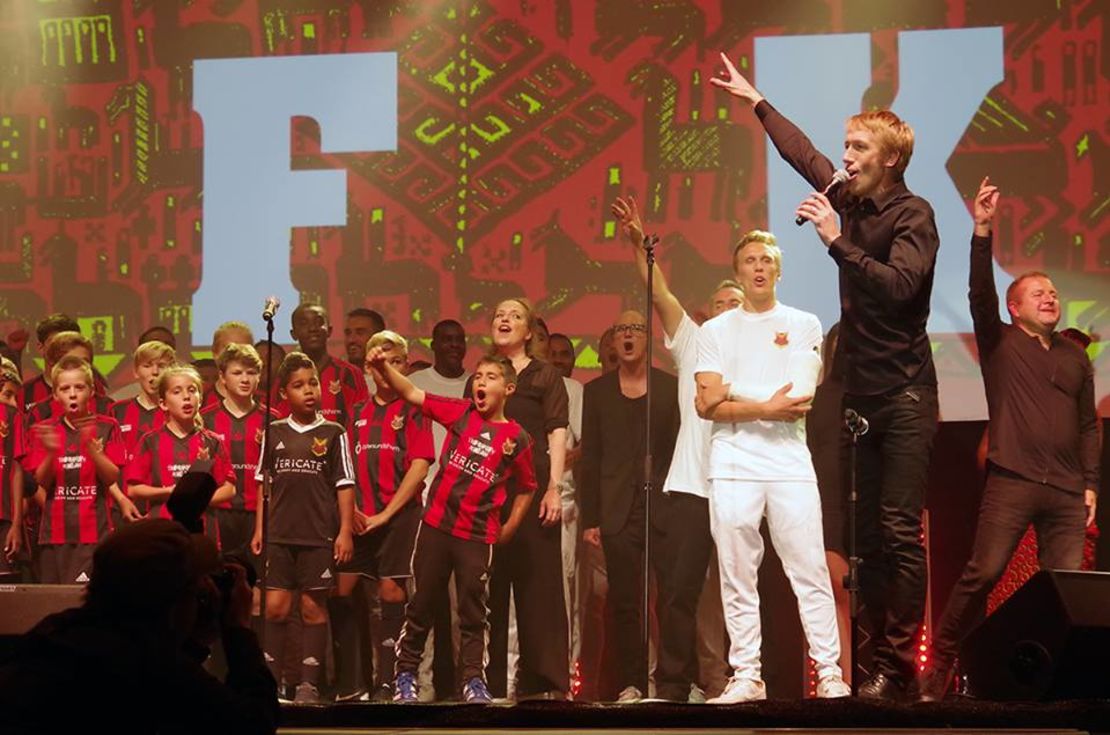 The most hesitant players were "strutting around like Mick Jagger at the end of it," according to the manager – testament to the team bonding benefits of their unconventional methods
Their next show will focus on the Sami people – an indigenous minority of the Swedish Arctic known for reindeer herding – with preparations already underway.
"It hasn't been easy but we are opening people's eyes about a minority in our own country," says Kindberg.
"We are showing the value of knowledge and that through knowledge you get understanding. "
READ: How the English Premier League embraced the world
Champions League aspirations
Undefeated and top of their Europa League group after three matches, Östersunds' incredible run shows no sign of slowing down.
Kindberg "absolutely, 100%" believes they can go all the way and lift the trophy.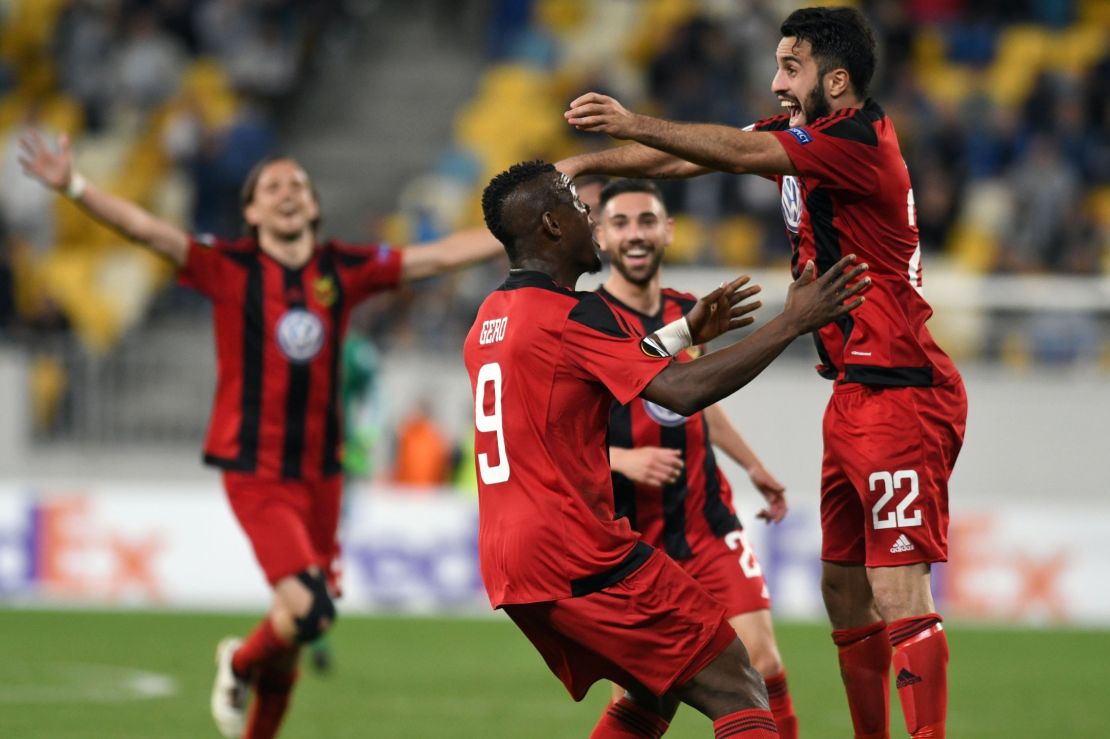 What can other football clubs learn from Östersunds FK? Have your say on CNN Sport's Facebook page
Visit CNN.com/sport for more news and features
Bold words perhaps, but only a fool would write off a team that has already come this far.
"The most important thing for us now is to be champions in Sweden," Kindberg concludes. "Once we've achieved that, we will continue being champions. We will go 100% for the Champions League."
Video produced by Patrick Sung Cuadrado, CNN