Only the most dedicated athletes represent their nation at the Olympic Games. Fewer still get to do so on more than one occasion.
That Cuba's Driulis González Morales competed on the biggest stage five times is testament to her skill, commitment and class.
Legends of Judo: Driulis González Morales
Barcelona 1992 Olympics: Bronze (-56kg)Hamilton 1993 World Championships: Bronze (-56kg)Chiba 1995 World Championships: Gold (-56kg)Atlanta 1996 Olympics: Gold (-56kg)Paris 1997 World Championships Silver (-56kg)Birmingham 1999 World Championships: Gold (-57kg)Sydney 2000 Olympics: Silver (-57kg)Osaka 2003 World Championships: Silver (-63kg)Athens 2004 Olympics: Bronze (-63kg)Cairo 2005 World Championships: Bronze (-63kg)Rio 2007 World Championships: Gold (-63kg)
From 1992 to the turn of the millennium, González dominated judo's lightweight category, finishing on the podium at every major competition she competed in.
She took a lengthy time out for the birth of her son, but she returned with a vengeance in 2003, achieving further success in the heavier half-middleweight division.
All in all, Morales won medals at four Olympic Games between – 1992 and 2004 – and seven World Championships. Unbeatable in regional competition, she won an incredible 11 Pan American titles.
Her Olympic career came to an end with a fifth place at Beijing in 2008, but she remains one of only three women judokas to compete in five Games, alongside Ryoko Tani of Japan and Australia's Maria Pekli.
Legends of Judo: Ryoko Tani, the greatest female judoka ever?
World Judo Championships: An introduction to the 'gentle way'
A Cuban icon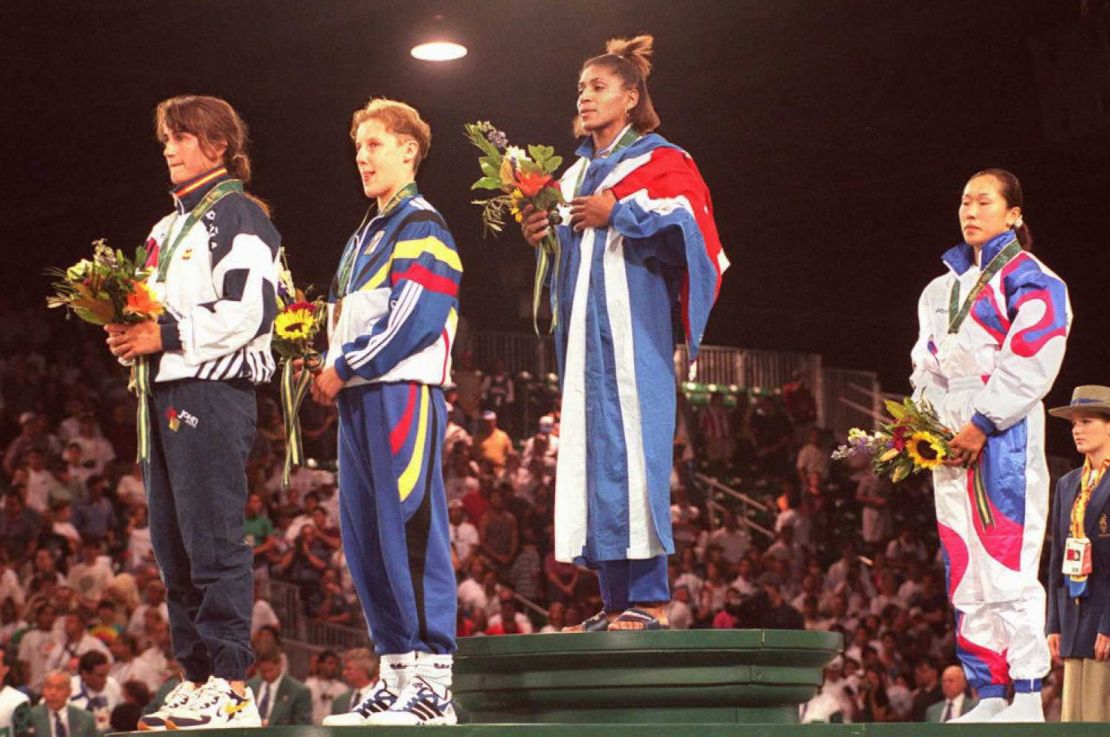 González's finest hour came in the Atlanta 1996 Olympic final, where she faced South Korea's Jung Sun-Yong in a rematch of the 1995 World Championships decider.
González, then 23, emerged victorious from the hard-fought, scrappy contest by two yuko scores to nil.
She was inducted into the International Judo Federation's hall of fame in 2015, becoming the first Latin American woman to receive the honor.
Legends of Judo: Teddy Riner, the history-making man mountain
Where does Driulis González Morales rank among the world's best judokas? Have your say on CNN Sport's Facebook page
Watch the video above to find out more.