Story highlights
NFL players learned about sex trafficking in the Dominican Republic
Offseason trip was with NGO International Justice Mission
IJM says that 1 in 10 sex trafficking victims in the Dominican Republic are children
Santo Domingo, Dominican Republic
CNN
—
An average NFL career lasts just three years – 36 months in which to make the most of a life goal, cash in as much as possible and – if you're philanthropically minded – your best time to try to change the world.
For some players, that might mean making a statement by taking a knee when the national anthem is played before a game.
For others, it can also mean trying to make a difference beyond their own country.
Denver Broncos guard Max Garcia helped Denver win the Super Bowl in his first season, but now he's turning his attention to the bigger picture. As he told CNN: "When the lights are off and you're not famous anymore, you're going to look back and say what did I do?"
In June, Garcia and five other NFL players traveled to Santo Domingo, the capital of the Dominican Republic, with the NGO International Justice Mission (IJM) to learn more about human trafficking and, in particular, the sexual exploitation of children.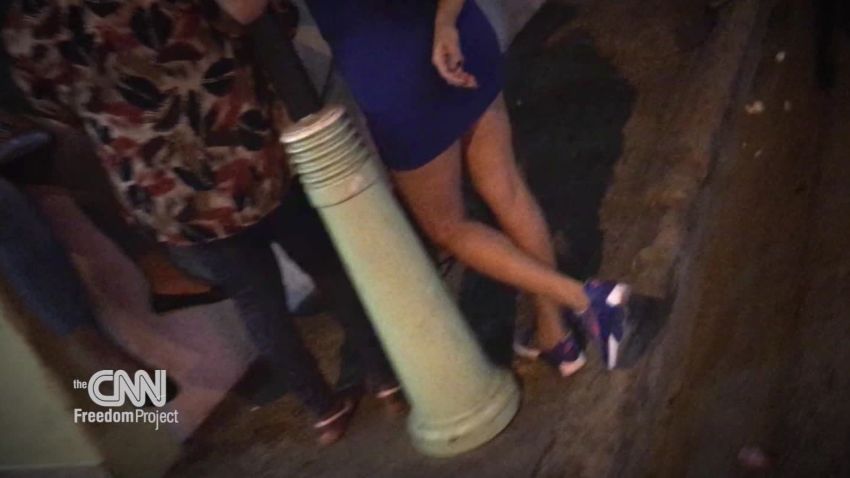 Fighting sex trafficking in the Dominican Republic
Tackling exploitation
Human trafficking was made illegal in the Dominican Republic in 2003. When IJM arrived to help a decade later, they claim they found minors being exploited for sex in 90% of the communities they studied.
"You can find cases of children being exploited pretty much anywhere in the country," says Fernando Rodriguez, IJM's local field office director.
In fact, IJM says that 1 in 10 victims of commercial sexual exploitation in the Dominican Republic are children.
More on human trafficking from the CNN Freedom Project
It would be easy to blame the tourism trade for the problem – the country welcomes 5 million visitors every year – but investigators also blame poverty and a lack of education. According to The World Bank, one third of Dominicans live below the poverty line and that poverty is easy to spot when you drive away from the all-inclusive luxury resorts.
Tackling exploitation has been an uphill battle. Such work necessitates time and resources, both of which are in short supply. In a population of more than 10 million people, IJM says that just six officers in the public ministry's anti-trafficking unit are properly trained and equipped to actively pursue sex trafficking cases.
IJM says the abuse comes in many forms: youngsters befriended by pedophiles on the beach, young girls delivered to men on the back of a motorbike, or even exploited at home, by their own families.
Exploited women get a second chance
The most disturbing stories for the IJM investigators are the ones in which the parents have put their children to work in the sex trade, both young girls and boys. One of IJM's undercover agents is still haunted by the case of an eight-year-old boy.
The boy was the subject of a series of pornographic home videos that were uploaded to a distributor in Spain. His mother, now serving a 20-year jail sentence, made $4,000 for the films, according to IJM. It estimates that between 8 and 10 percent of the child victims they work with are male but it's hard to know for sure how many are affected overall because boys are less likely to report the abuse for fear of being stigmatized.
Read: Sex trafficking - the new American slavery
Reasons for optimism
Since IJM's arrival, its operatives on the ground say that they have seen enough progress to be optimistic.
Just two years ago, the national police force's human trafficking department couldn't boast of even one successful case. With IJM's help, that number became three in 2016 and so far by the time of our visit in July, it's five.
IJM's aftercare director, Daisy Nunez, tells CNN, "We're on it, we can see changes in the government and we have data to support it."
In their day jobs, the NFL players who traveled to the Dominican Republic are big, tough, fearless men, but this trip was an altogether different experience. As they interacted with some of the young girls who'd been rescued, I often caught them lost in thought or on the verge of tears, aghast at the abuse suffered by the victims.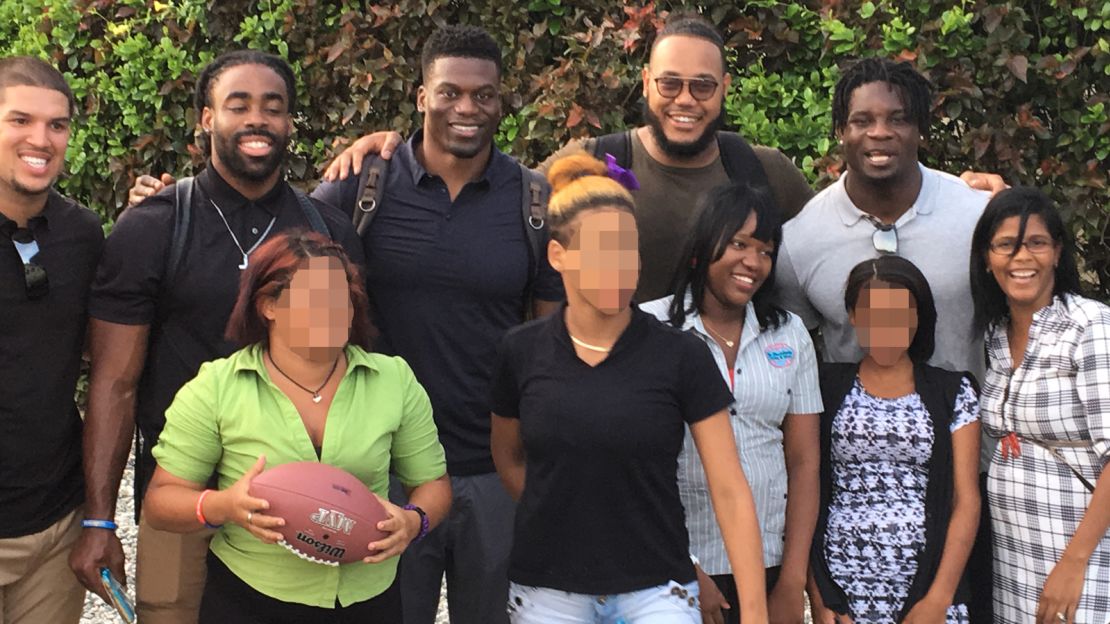 Baltimore Ravens tight end Benjamin Watson was taken to visit the Boca Chica red-light district, where he was told that children were being exploited just out of sight, around the corner. "It seems to be commonplace," Watson says. "It's in the open, with no remorse and no consequence."
'Glimmer of hope'
Before the NFL players left for the airport and returned to training camp, they visited another group of children, this time mainly young boys, for a "day of joy." It's hard to imagine what the boys must have been through in the past, but on this day, they were smiling as they learned how to spiral-throw a football from some of the best players in the world.
For most of them, language was a barrier, but the language of sport needs no translation. "That kid can ball," exclaimed Garcia, clearly impressed.
Super Bowl winner meets trafficking survivors
IJM says that the involvement of professional athletes with its program is invaluable; so far in 2017 they're received $1 million dollars from player donations, and those men and women continue to use their platform and reach to raise awareness of the cause.
But on this occasion, making a personal connection was the most important thing – showing people who have suffered so much that there are people who care and who want to help them.
Watson said that he left with the knowledge that the problem was bigger than he thought, but that the children's smiles demonstrated "a glimmer of hope."
For Don Davis, a two-time Super Bowl champion with the New England Patriots, it put his life's work into perspective. "Playing football and winning championships is so minor when you are doing good for people who don't even know your name," he said. "To bring someone who is suffering some relief, there's no better feeling than that."