Story highlights
Some of the journalist's remains, as well as clothing, were found in Koege Bay
The owner of a privately built submarine is in custody in connection with her death
Copenhagen, Denmark
CNN
—
Divers have found the head and legs of Swedish journalist Kim Wall, Danish police said Saturday at a news conference.
The freelance journalist went missing after boarding a privately built submarine with its Danish inventor, Peter Madsen, on August 10. She was working on a story.
Madsen is accused of killing Wall. He denies the allegation and has called her death an accident.
The police conducted an autopsy on Wall's head and found no sign of cranium fracture or violence, said Jens Moeller Jensen, who is leading the murder investigation for Copenhagen police. Identification was based on dental records from Sweden, he said.
"We found a bag with Kim Wall's clothing; shirt, skirt, socks and shoes, and also a knife and lead pieces weighing them down," Moeller Jensen said. "Around noon we found a leg, then another leg, and shortly thereafter we found a head, also in a bag weighted down by several metal pieces."
The submarine dove for several hours overnight from August 10 to 11, during which time police believe Wall's body was cut to pieces, Moeller Jensen said.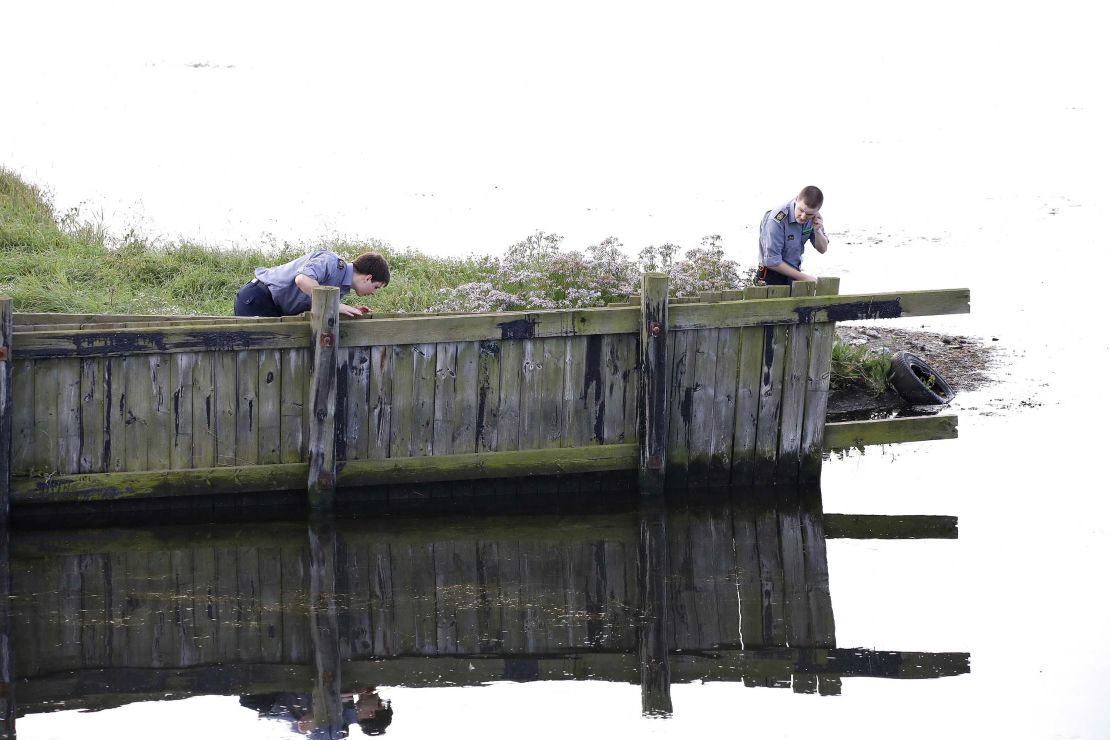 Divers continued to search Koege Bay on Saturday for the journalist's arms.
Police were still working to determine Wall's cause of death, Moeller Jensen said, adding that investigators were focusing on her neck and throat area.
Friends' tribute: Wall 'is more than what happened to her'
Wall's headless torso washed up on August 21 on an island near Copenhagen, and investigators were able to match blood in the submarine and torso. The charge sheet alleges Madsen cut Wall's body into pieces, punctured her torso and tied pipes to it to make it sink to the bottom of the sea.
Madsen: Wall was hit by metal hatch
Madsen testified in court last month that Wall was hit in the head by 155-pound metal hatch on the submarine and fell into the water, DR reported.
According to Madsen, Wall was climbing to the top of a platform where he was holding the hatch. He slipped and lost his grip on the hatch, which then hit her on the head, he said. He told the Copenhagen City Court that Wall was badly injured and probably dead.
The inventor said he panicked and thought about suicide before deciding instead to dump her body at sea and sink the submarine.
He denied having a saw on his vessel when Wall accompanied him, DR reported.
Madsen remains in custody while the investigation continues. He has denied accusations that he was responsible for her death.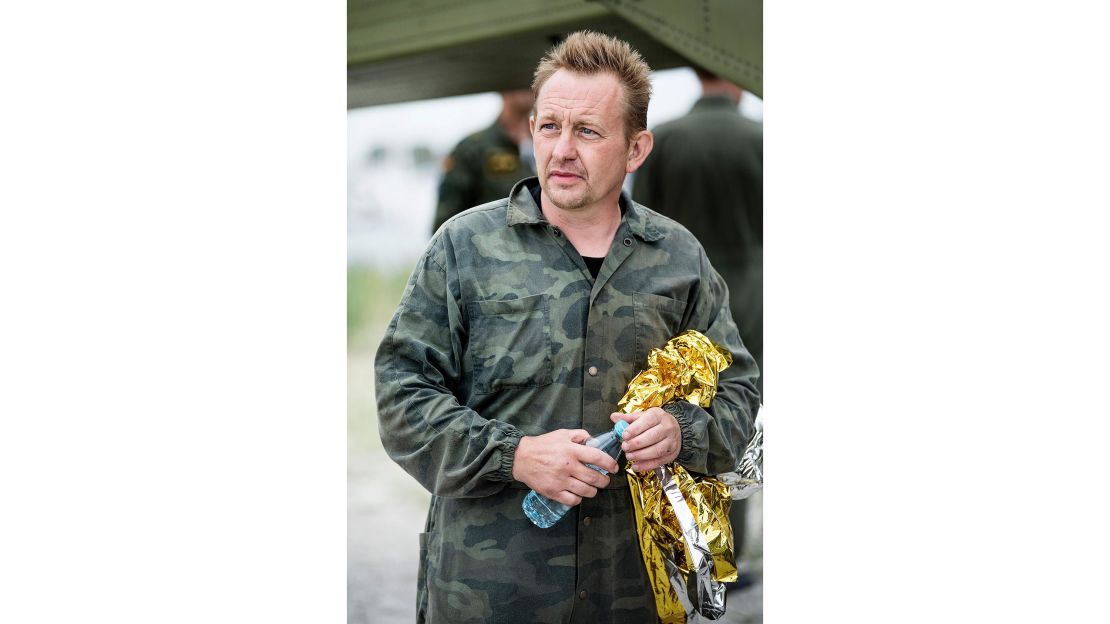 Talented writer goes missing
The submarine was found on August 11, about 15 hours after it had departed Copenhagen. Madsen was rescued from the sinking vessel and brought ashore, where he was picked up by police, but there was no trace of the missing journalist.
Madsen was later arrested and held in custody on suspicion of killing Wall. The inventor originally claimed he had dropped Wall off on land on the night of August 10, according to a police statement.
If Madsen is charged with murder and convicted, he faces a sentence of five years to life. The next pre-trial hearing is scheduled for October 31.
Wall, a graduate of Columbia University and London School of Economics, was based between Beijing and New York. A talented writer, her work appeared in The New York Times, the Guardian and TIME, among publications.
Correction: This story has been updated to clarify that some of Wall's remains were found in a separate bag from her clothing.
Journalist Susanne Gargiulo reported from Copenhagen and Katie Polglase from London, while Laura Smith-Spark wrote from London.