Story highlights
President Trump is expected to decertify the Iran nuclear accord
Observers say it jeopardizes any possible negotiations with North Korea
Experts also say the move would sideline the US in future international accords
US President Donald Trump's attempts to jettison the Iran nuclear deal will, in the eyes of many observers, send a dangerous message to the international community, and to North Korea in particular.
For months now, the international community has argued that Iran is fulfiling its obligations under the 2015 Joint Comprehensive Plan of Action, known as the JCPOA. Trump's campaign promise to withdraw from the accord, however, comes at a time when his administration is already struggling with how to contain the nuclear ambitions of Pyongyang.
"Let me underline one thing. In this moment, having a nuclear non-proliferation agreement that is delivering is quite a strategic instrument in the hands of the international community," said Federica Mogherini, the European Union foreign policy chief, in September. "We already have one potential nuclear crisis; we definitely don't need to go into a second one."
Sources: Trump to decertify Iran deal next week
Two senior US officials told CNN that Trump plans to "decertify" the deal this week. The move would stop short of completely scrapping the agreement, instead kicking it to Congress, who would then have 60 days to determine a path forward.
Trump said last week that Iran has not "lived up" to the spirit of the deal. But experts argue that decertifying the accord will not only jeopardize Washington's ability to influence and dictate global events, it will also make the US an unreliable partner in any future negotiations, particularly with Pyongyang.
"Everyone who looks at it says how can you expect to bring North Koreans to the negotiating table if at the same time you demonstrate that agreements that you do negotiate aren't worth the paper they're written on?" Gerald Feierstein, a former US ambassador to Yemen and principal deputy assistant secretary of state for near eastern affairs, told CNN.
Trump's tweets have criticized the efforts of past White House administrations for "unsuccessfully dealing with North Korea for 25 years, giving billions of dollars and getting nothing. Policy didn't work!" But his top diplomat, Secretary of State Rex Tillerson, has said that channels with Pyongyang are open and that the US is using them.
The signals to the North Koreans are mixed at best, said Adam Broinowski, research fellow at the College of Asia and the Pacific at the Australian National University.
"I think that they seem to be perceiving that Trump in particular has no intention of negotiating, no matter what North Korea would do; the White House doesn't consider negotiations as an option," Broinowski told CNN. "As a result you have an incredibly volatile situation."
"If Trump goes along the same line with Iran, you've got two crises, and the Middle East is already fraught," he said. "What is the point of this kind of brinksmanship that doesn't reinforce your statesmanship in the world?"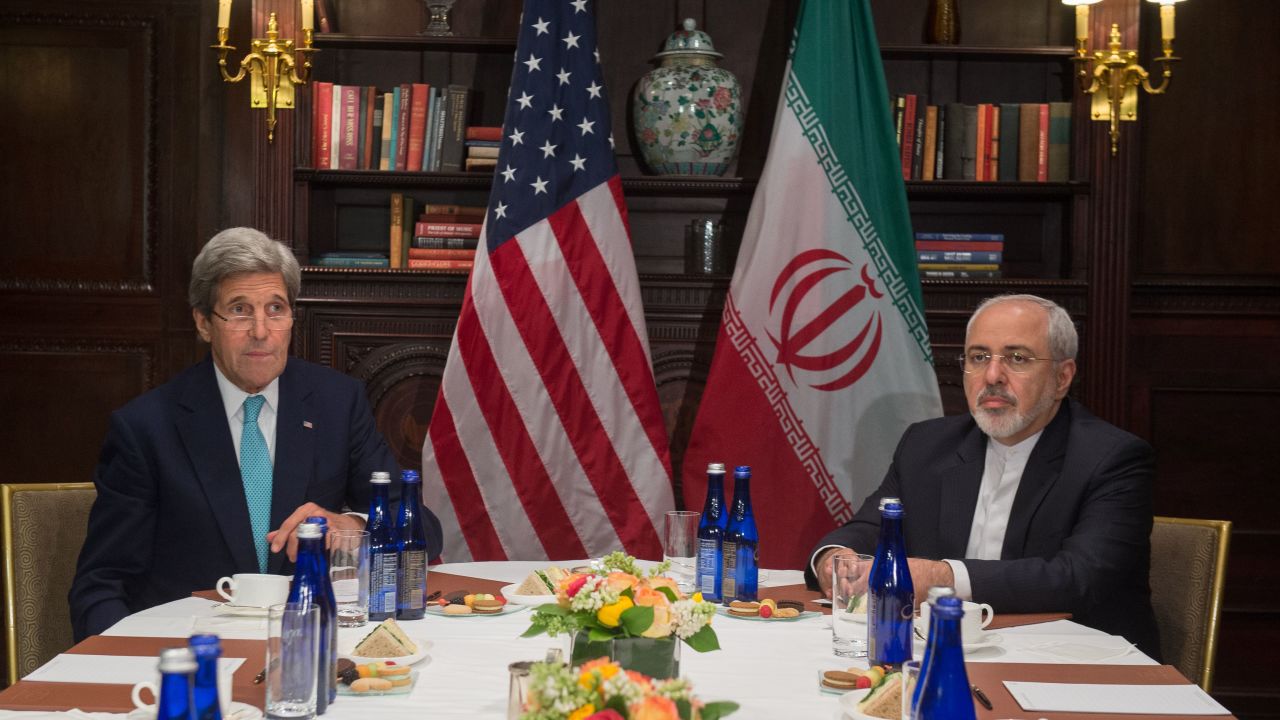 Where the US goes, the world doesn't necessarily follow
Several major powers have already signaled that the US no longer sets the agenda for rest of the world. When the Trump White House announced in June that it would be withdrawing from the Paris climate agreement, other nations doubled down on the deal.
Trump said the US was dropping out of the climate accord because of high carbon-emission targets set by the Obama administration when it signed onto the deal two years ago, among other sticking points.
Yet also in June, China and the European Union reiterated their commitment to implementing the Paris agreement and "as major energy consumers and importers, highlighted the importance of fostering cooperation in their energy policies."
Haley on Iran deal: Can't put lipstick on a pig
An American retreat from the world stage would allow other powers, namely China and Russia, to step into the vacuum it leaves behind.
"It's a big opportunity for Russia and China to flex their muscles in the Asia Pacific and the Middle East and possibly in Europe, which has a lot of NATO allies worried," said Andrew O'Neil, the dean of research at the Griffith Business School in Australia. "It's a time where you have a lot of neglect of foreign policy and the US taking its eye off the ball. Despite the fact that you've got gifted diplomats and people representing the US, there's only so much they can do."
"How much confidence can other states, and that includes allies of the United States as well, have in the US to focus its attentions on negotiations for a sustained period of time, commit meaningfully to any deal and to actually implement it at home?" O'Neil asked. "There is significant, profound concern about this administration's ability to do any of those things."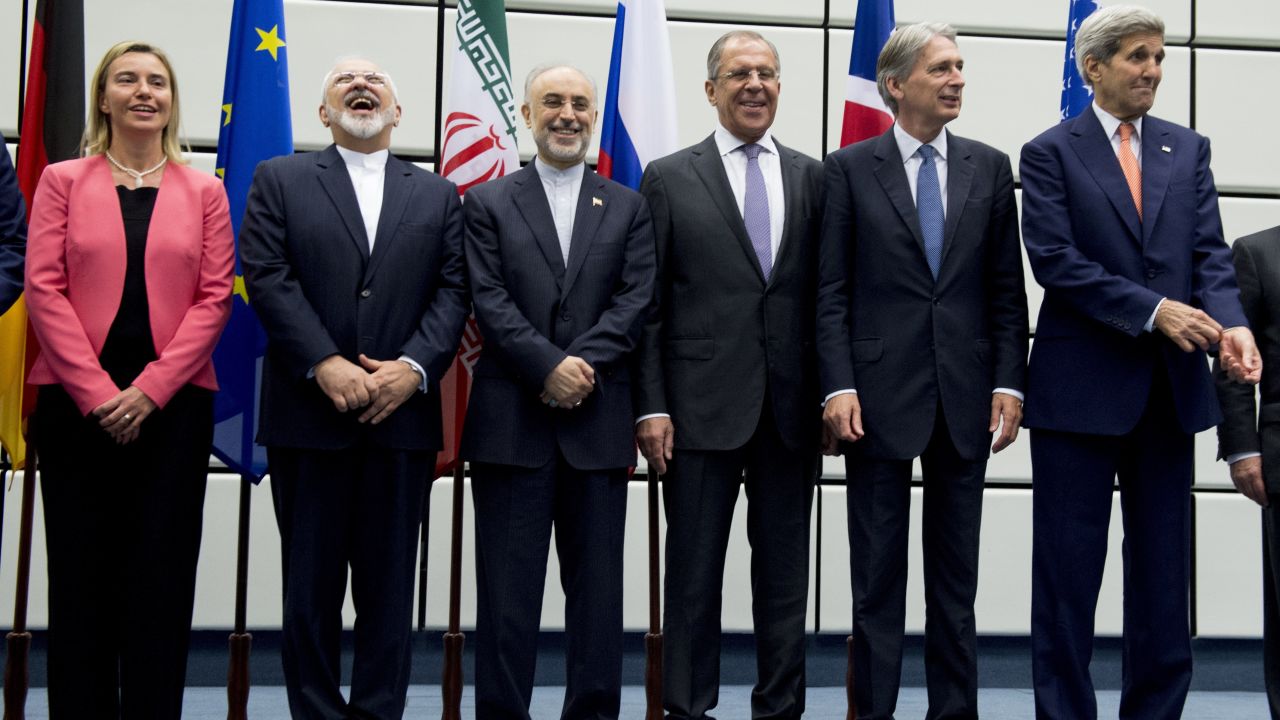 It's expected that the other parties who signed onto the Iran nuclear accord will not renege, even if the US does, said former ambassador Feierstein.
"In terms of the Iranian view, if the Europeans remain committed to the JCPOA, if the European business people continue to come and engage in commercial transactions, then probably the interest in Iran will be to remain inside the JCPOA," he told CNN.
French President Emmanuel Macron has cited the crisis with North Korea as a "very good illustration" of why the agreement with Iran should remain intact. "We stopped any monitoring, any discussions with them [North Koreans], and what's the result? They will probably get a nuclear weapon. I don't want to replicate that situation with Iran," Macron said in an interview with CNN in September.
What other options are there?
And just as Trump has not elaborated on the "one thing" that would work with North Korea, he hasn't proffered an alternative to the Iran deal should he choose to decertify it.
"We need this framework," Macron insisted in September. "If you stop with this agreement, what do you propose, nothing?"
That same month US Ambassador to the UN Nikki Haley was asked whether the White House's position on Iran would dissuade North Korea from trying to enter into negotiations. Haley said it was more important that "others know we will stay in a deal as long as it protects the security of the United States."
"We should at no time be beholden to any agreement and sacrifice the security of the United States and stay in an agreement," she told the audience at a think tank event in Washington.
"We should always let every country know, whether it's North Korea or Iran or anyone else, that we will always look out for our interest, our security and make sure that it's working for us, not making sure that it's working for everyone else. That's very important."
Mogherini: Iran deal must not be dismantled
Mogherini said in September that the 110-page agreement with Iran, which took 12 years to arrive at, was binding and non-negotiable. She said that at a meeting she chaired during the UN General Assembly that month with all the foreign ministers concerned in the accord – including the US – everyone agreed that the deal was "working and is delivering for its purpose, for what's in the agreement, which is a nuclear non-proliferation agreement."
As speculation churned over Washington's intentions regarding the accord, Mogherini was unequivocal about the EU's position. "As Europeans, we will make sure that the agreement stays," she said.
A decision by Trump to decertify the deal would send it to Congress for 60 days to decide if it will concur and uphold the President's move. It could choose instead to enact more sanctions, or it could choose to abide by the agreement.
"If he chooses to decertify, this Congress will do nothing. They couldn't even repeal and replace the Obamacare act," said Joseph Siracusa, professor of human security and international diplomacy at RMIT University in Melbourne, Australia.
But a decision to decertify would damage America's reputation and its capacity to steer other major geopolitical shifts in its national strategic interests, Siracusa said.
"By doing this the US places itself on the sidelines, watching the other powers," he said. "It lessens the ability of the United States not to participate but to lead events. It makes US policy more reactive."