The 7-year-old girl, dressed in bright pink and holding one of her favorite stuffed animals, sees her mother for the first time in nearly a year. A brilliant smile spreads across Namata's face, punctuating her excitement.
She and her mother are speaking via Skype more than 7,400 miles apart. Namata, or Mata as she's known, talks from the home of her adoptive parents in Ohio. Her mother watches via a laptop in Uganda, in a quiet spot away from her village.
"Hello," Mata says. "How are you doing?"  
Her mother laughs. She's in awe of laying eyes on the daughter she thought she'd lost forever. Mom holds a newborn, and Mata says she wants a closer look at her sister. Her mother stands and lifts the baby, cradling her over the computer screen. 
Mata beams, as does her adoptive mom, Jessica Davis. 
As the conversation continues, Mata wants answers. She wants to know why her mother gave her away.
By the time the call ends, Mata's radiant smile has turned to sobs. "My mom was tricked," she says. "My mom was tricked."
Her mother told her it was never her intent to give Mata up for good – that she'd been deceived. She had been told that Mata would be given a great educational opportunity if she was sent away but that she would one day return. That Mom would always be a part of her daughter's life.
For Mata's adoptive mother, the revelation was earth-shattering. Devastating. Traumatizing. Every possible emotion rolled into one.
It also confirmed a gut feeling: that something was amiss about the story the Ohio-based adoption agency had told Jessica and her husband, Adam, about Mata's background. The agency, European Adoption Consultants, told them that Mata's father had died and that her mother neglected her and couldn't afford to feed her. The paperwork said Mata had never attended school.
But in the months after she arrived in America, as Mata's command of English improved, she spoke glowingly about her mother. How they cooked together, how they went to church together and how her mother walked with her to school.
The Skype conversation, on August 29, 2016, confirmed Jessica's suspicions. As she absorbed the news, Jessica realized that she didn't participate in an adoption at all but had unwittingly "participated in taking a child from a loving family."
And she knew what she had to do: return Mata to her mother. 
'Pull the wool over their eyes'
The Davises shared their story exclusively with CNN, saying they believe that Ugandan children like Mata are being trafficked, with American families not knowing the real stories behind their adoptions. 
An investigation by CNN into this alleged trafficking scheme found that children are being taken from their homes in Uganda on the promise of better schooling, placed into orphanages even though they aren't orphans, and sold for as much as $15,000 each to unsuspecting American families. CNN's investigation discovered that multiple families were duped this way.
Keren Riley of Reunite, a grass-roots organization that helps return trafficked children to their birth mothers, says facilitators on the ground prey on vulnerable moms, often widows, promising educational opportunities for their children. 
The traffickers, she says, can include police and lawyers, teachers and local leaders. Complicating matters, there is no word for "adoption" in the language many Ugandan villagers speak, Riley says, so mothers are easily deceived.
"It's easy to pull the wool over their eyes," says Riley, who arranged the video reunion between Mata and her birth mother. Traffickers "know when somebody has lost a husband in a tragic way and is vulnerable and is not coping – and then they get flagged."
That's exactly what happened in Mata's village, Riley says: A villager-turned-trafficker made a pitch at a local church and managed to get seven children into the adoption circuit, including Mata, who was sent to a place called God's Mercy, about a four-hour drive away. That's where the Davises met her: "She was at an orphanage. No toys. Bars on the windows," Jessica said.
According to an affidavit obtained by CNN, Mata's mother ultimately told a Ugandan family court that she was grief-stricken after her husband died in a vehicle accident March 28, 2014, and was told about a way to get Mata a good education.
"I had not realized that I had gone through a process to take away my parental rights completely," the mother said in sworn testimony September 8, 2016. "I had all along thought and understood that the child was going to be educated and returned back to me."
But the original orphan referral form that sent Mata to God's Mercy painted a different picture, saying the mother was "helpless" and "can't provide basic needs of the child for better growth."
The referral form is dated October 21, 2014 – exactly one week after the Davises say they got a call from European Adoption Consultants telling them Mata was available for adoption. 
At the time of that call, the Davises now believe, Mata wasn't an orphan at all but was still living at home with a mother who loved her. They believe she was pulled from her home and placed in the orphanage after the adoption agency found an American couple – buyers, in a sense – with money to adopt a child.
The Ugandan government would later determine that Mata's mother had been deceived, with a Ugandan court finding that the referral form had been forged and wasn't actually signed by Ugandan police.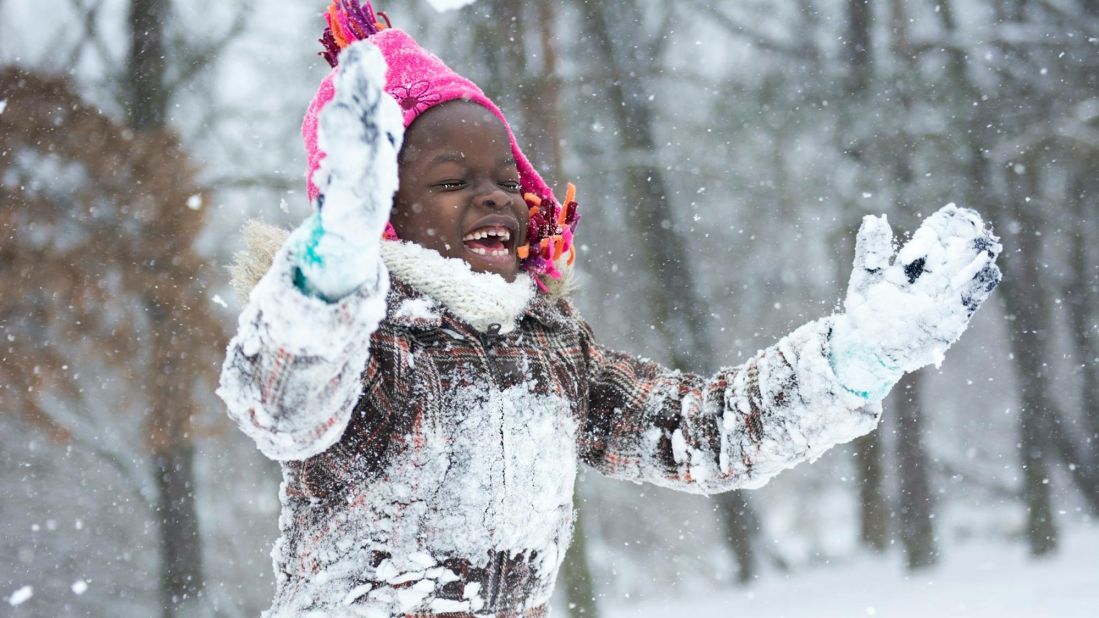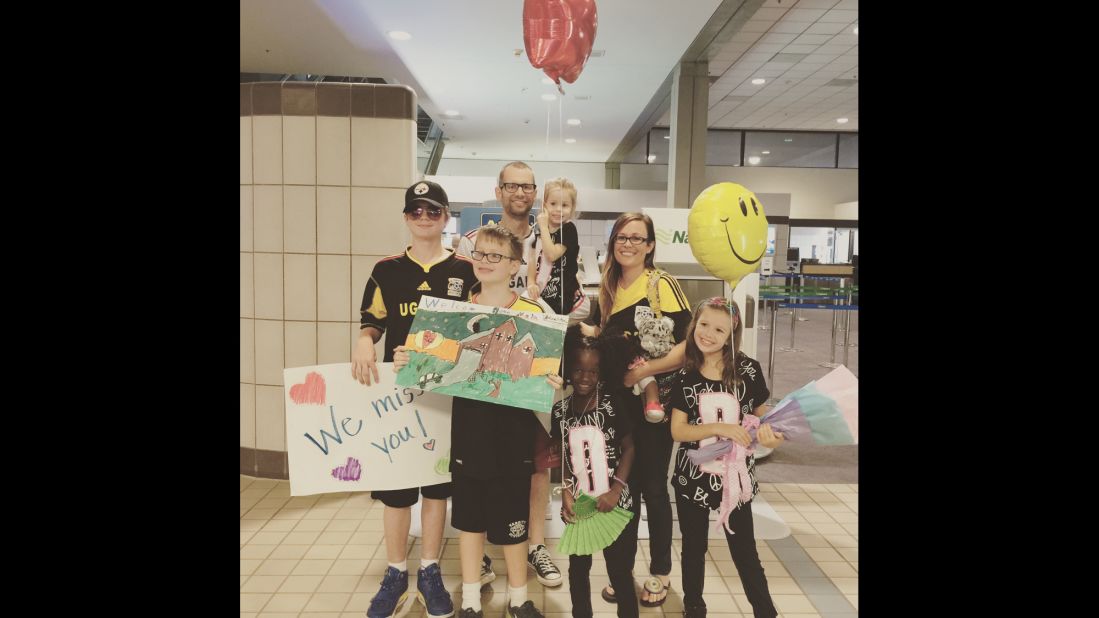 Mata's life in the United States
Believing that the story in the referral form was false, the Davises began their own investigation and contacted the US State Department about the discrepancies.
"We were told her father was deceased, that she was being severely neglected at home and her mother was leaving her open to abuse, leaving her for days," Jessica Davis says. "It was a pretty dramatic file."
A woman named Debra Parris with European Adoption Consultants was the first person to tell the Davises about Mata, saying they needed to decide quickly whether they wanted to pursue the adoption.
Adam Davis says he's never forgotten that phone call because, amid the pain of hearing about Mata's background, there was a moment of joy: "When she said her name, it was so beautiful." It made the adoption process real.
Little did he know that it was the beginning of a heart-wrenching journey.
Shuttered business, elusive owner
The headquarters of European Adoption Consultants, or EAC, sits abandoned on a manicured lawn in a business park in Strongsville, Ohio, outside Cleveland. A glimpse inside its front windows reveals time cards still hanging on a wall and brooms sitting on the floor amid a smattering of office furniture.  
The company logo remains emblazoned on the side of the building, but a letter is missing from its address along Alameda Drive.
"Alameda Dive," it says.
The building was shuttered in December after the State Department debarred the agency for three years – meaning it could no longer place children in homes. The FBI has since raided the building, taking away boxes of materials, and the Ohio attorney general's office filed suit in June to dissolve the adoption agency altogether.
The State Department said EAC "failed to adequately supervise its providers in foreign countries to ensure" that they didn't engage in the "sale, abduction, exploitation or trafficking of children."
It said that EAC had exhibited "a pattern of serious, willful or grossly negligent failure to comply" with standards for international adoption and that it failed safety procedures that prevent "solicitation of bribes" and "fraudulently obtaining birth parent consent."
"EAC offered consideration to birth parents to induce them to release their children for adoption" and failed to take the proper steps to make sure birth parents consented to the termination of their parental rights in accordance with applicable laws, the State Department determined.
"Failure to provide adequate supervision contributed to many of the violations described above," the department said.
Four months after the State Department took action against EAC, the Ugandan government shut down God's Mercy orphanage, where Mata had been sent. It told CNN in a letter that the orphanage had been closed for "trafficking of children," "operating the children's home illegally" and "processing guardianship orders fraudulently."
The government also found that all of the guardianship orders processed for children from God's Mercy were done through a Ugandan law firm that was dealing directly with EAC, according to the letter, which was signed by Pius Bigirimana, permanent secretary for Uganda's Ministry of Gender, Labor and Social Development.
CNN was unable to reach anyone from the orphanage. But the lawyer who processed the adoptions for EAC at God's Mercy, Dorah Mirembe, denied any wrongdoing by the orphanage. CNN spoke to Mirembe by phone, and she insisted that children are not being trafficked in Uganda through orphanages and that neither she nor EAC ever trafficked children.
She also said Mata's birth mother knew that her daughter was being adopted and taken to America, despite the Ugandan court's finding that Mata's mother had been lied to. She said the same about another woman from the same village whose daughter, CNN learned, also was sent to God's Mercy and placed with adoptive American parents by EAC.
According to the Ohio attorney general's lawsuit, about 300 families had paid EAC for international adoptions that were in various stages when the agency was debarred. The State Department said that those cases would have to be transferred to other approved adoption providers and that it was helping guide a number of families through the process.  
The State Department allegations effectively brought to a close an agency that had placed more than 2,000 children from overseas in homes across America since 1991 – a dream that reportedly began after its founder, Margaret Cole, lost a child to SIDS. Cole said she already had four children, but after the death of her fifth child, a girl, she established the adoption agency and soon flew to Russia to set up contacts for adoptions, the start of what she said was her new life mission.
"The agency is the only good thing that's happened from my daughter's death," she told the Cleveland Plain Dealer newspaper in 1995.
The agency flourished. As EAC grew, it handled adoptions in more than a dozen countries, including Democratic Republic of Congo, Guatemala, Haiti, Russia and Uganda. Tax records from 2000 to 2015 show that EAC reported more than $76.1 million in revenue and more than $76.3 million in expenses over that period.
In a 2004 Cleveland Magazine story in which several families raised questions about their EAC adoptions, Cole was asked how she avoided crooks amid the shadowy business of international adoptions.
"I just have a radar," she said.
CNN wanted Cole to answer similar questions about the Davises' adoption and others, the State Department allegations and the FBI investigation. Was EAC purposely deceiving families as part of a scheme to traffic children for profit? Or was it simply negligent, unaware due to a lack of background checks that the children it was getting from Uganda were being trafficked? Could EAC also have been a victim of this apparent trafficking scheme?
CNN made repeated phone and email requests for comment to Cole, with no response. We visited seven properties associated with the EAC founder – six locations in Ohio, one of which was raided by the FBI, and one in Florida – but Cole was nowhere to be found. CNN reached out to one of Cole's daughters about speaking with her but never heard back.
However, we tracked down Parris, the woman who notified the Davises about Mata, who had identified herself to Mata's adoptive parents as the director of EAC's African adoption program.
In YouTube videos, Parris speaks of life-changing moments, of traveling with adoptive parents to Africa to meet children for the first time. "A lot of times, I take five or six sets of parents with me and get to see children experience their parents for the first time," Parris says in one video. "For us, that's something that is a reward at the end of the day."
But on a recent summer day, Parris was in no mood to talk. After trying to reach her by phone numerous times, CNN confronted her outside her son's home in Lake Dallas, Texas.
We asked whether we could talk to her for a moment about Uganda adoptions.
"No," Parris responded. 
She went on to deny being EAC's Africa head and playing a role in organizing Ugandan adoptions.
Instead, she said "there were people in Uganda who did it." 
We continued to press, asking whether the adoptive and birth mothers had been lied to.
"No. Absolutely not," Parris said.
No charges have been filed against Cole, Parris or EAC. The FBI declined to comment, saying its investigation is ongoing.
Not in it 'to buy a child'
Around the time the Davises realized that their adoption was a sham, a family in West Virginia made a similar discovery. 
Stacey Wells and her husband, Shawn, had adopted a 7-year-old girl named Violah from Uganda using EAC. Parris, the family says, was their EAC contact for the adoption. Like Jessica Davis, Stacey Wells described Parris as aggressive on the phone, demanding an answer right away as to whether they'd take the child.
For the Wellses, questions began mounting in the year Violah lived with them. Things didn't add up. As her English improved, she'd talk about walking with her mother to church and cooking dinner with her – not the story of abandonment the Wellses had been told by the agency. 
Violah spoke of the day she and her sister were ripped away from their mother, with the girls screaming and crying. "Her experience in her home just did not match the paperwork," Stacey Wells says.
Then, one night in September, Shawn Wells went to the Facebook page of Reunite. It had the story of a woman who said her children were taken away against her will. Shawn called his wife over to the computer. They were shocked. 
"That's Violah's mother," Stacey said. "That's her."
It's not uncommon in Uganda for American adoptive parents to be in court with a biological mother – proceedings that happen quickly, often without translators, the birth mother not fully understanding what she's agreed to and the American parents equally confused about what's transpiring. 
Such was the case with the Wellses, who were devastated after seeing the Facebook page.
"We were just sick," Stacey says, "because, really, the lie she had been given."
They already had two children when they took in Violah. They thought they were giving an orphan a home. Instead, Stacey says, "she was made an orphan."
"I just wasn't in it to buy a child."
Like the Davises, they began the extraordinary step of returning Violah, who hailed from the same Ugandan village as Mata and had been sent to the same orphanage, God's Mercy. The Wellses reached out to Reunite's Riley, who said Violah's birth mother was also lied to by local traffickers using the same false promise of education in America.
Violah was one of four girls taken from her mother. One was previously reunited with her; two others remain missing, believed to be in homes in America.
"They are getting the orphans because there is a dollar sign, you know. A market's been created," Stacey says. Like the Davises, the Wellses paid about $15,000 to EAC. They said they spent their life savings on the adoption. Both Jessica Davis and Stacey Wells have been interviewed by the FBI.
In November, Stacey Wells brought Violah back to her home village, an emotional moment that is forever seared in Stacey's mind. Violah's mother emerged from a little shop where she worked and sprinted toward them. She wrapped her arms around Stacey and then gave Violah a giant hug.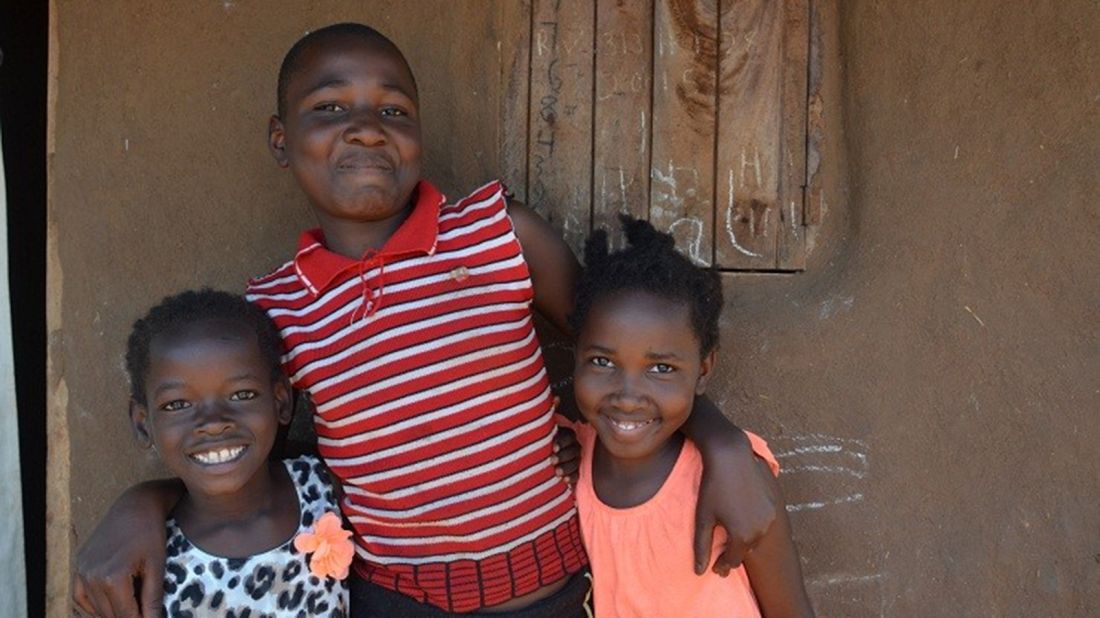 Violah is reunited with her family
At her home, Violah was greeted by jubilant siblings. Her oldest brother took her by the hands and broke out in a dance, swinging her around in celebration.
"In that moment," Stacey says, crying, "I knew she was where she was meant to be."
Saying goodbye  
After learning about Mata's background, Jessica Davis says, her mantra became "I want the truth for my child, because living a lie will never work." 
Unsure how to proceed, she contacted the State Department. 
Jessica said that at one point, the department told her, "you can just keep her if you want."
"I said to them, 'I didn't purchase her at Walmart.' "
She urged government officials not to notify the adoption agency, fearing that something could happen to Mata's birth mother in retaliation.
After a nearly three-year saga, Jessica and Adam Davis were exhausted, physically and emotionally. They'd spent about $65,000 on the adoption, flights to Uganda, fees and other expenses.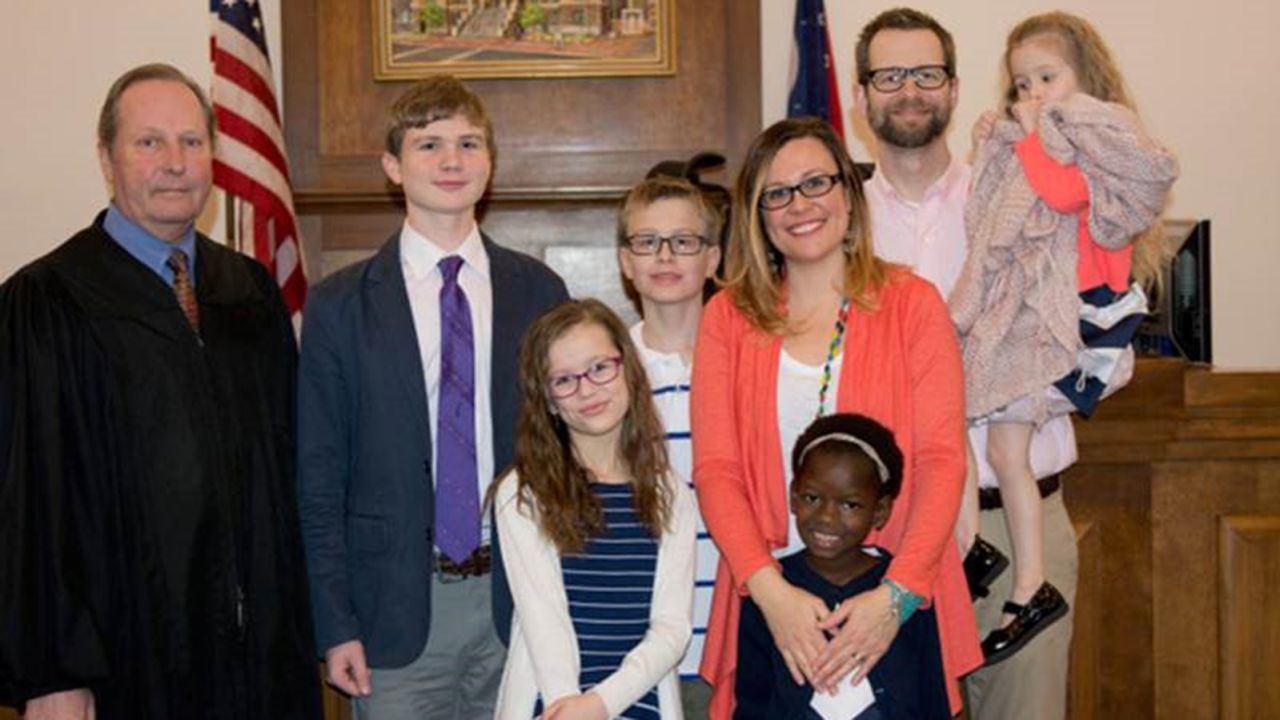 At first, adopting had seemed the right thing to do. It was in line with their strong Christian beliefs, and it allowed Adam to practice what he preaches as an associate pastor at a Methodist church in St. Clairsville, Ohio. Blessed with four children of their own, they believed that adopting an orphan who was in a desperate situation was a way of making something good happen in a difficult world.
They opened their home and their hearts, only to suffer the crushing blow of what really transpired.
"We unwittingly placed an order for a child," Adam says. "The only trauma this poor kid ever experienced was because we essentially placed an order for a child."
"They selected her for us," Jessica adds.
The Davises filed paperwork to have Mata's adoption vacated, and in September, the Ugandan government gave parental rights back to her birth mother.
With Riley's help, Mata's return was set in motion. 
The family threw her a goodbye party before leaving America last fall. The Davises told their four other children to put on happy faces – and try not to cry in front of Mata. Home videos provide a glimpse into the emotional scene. 
"What's today?" asks Jessica.
"I'm going home," Mata says, smiling. 
"Are you excited?"
"Yeah."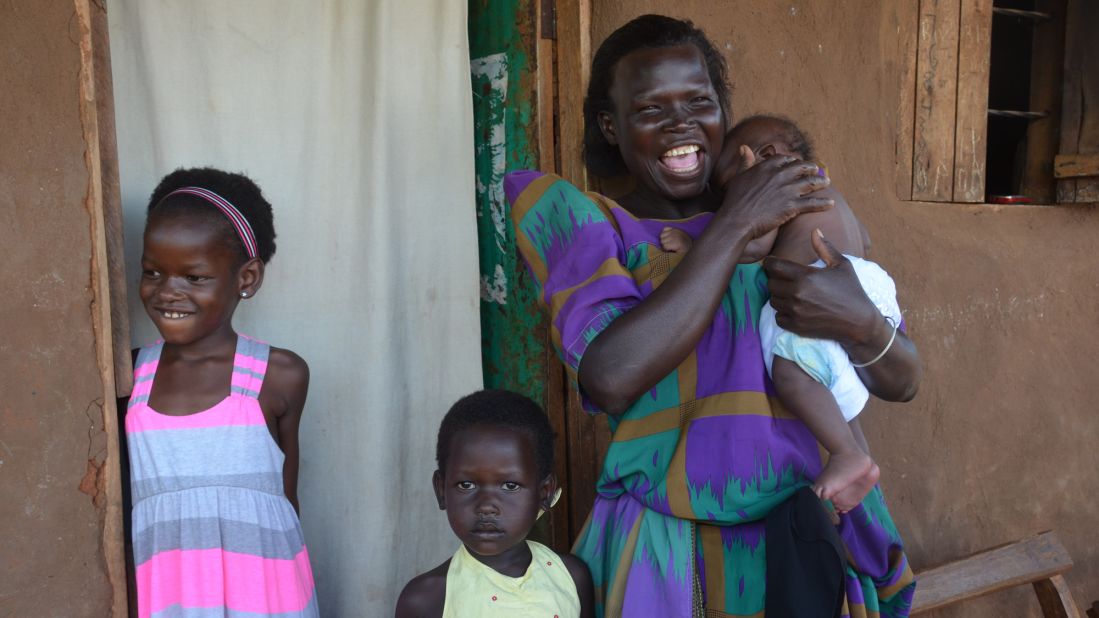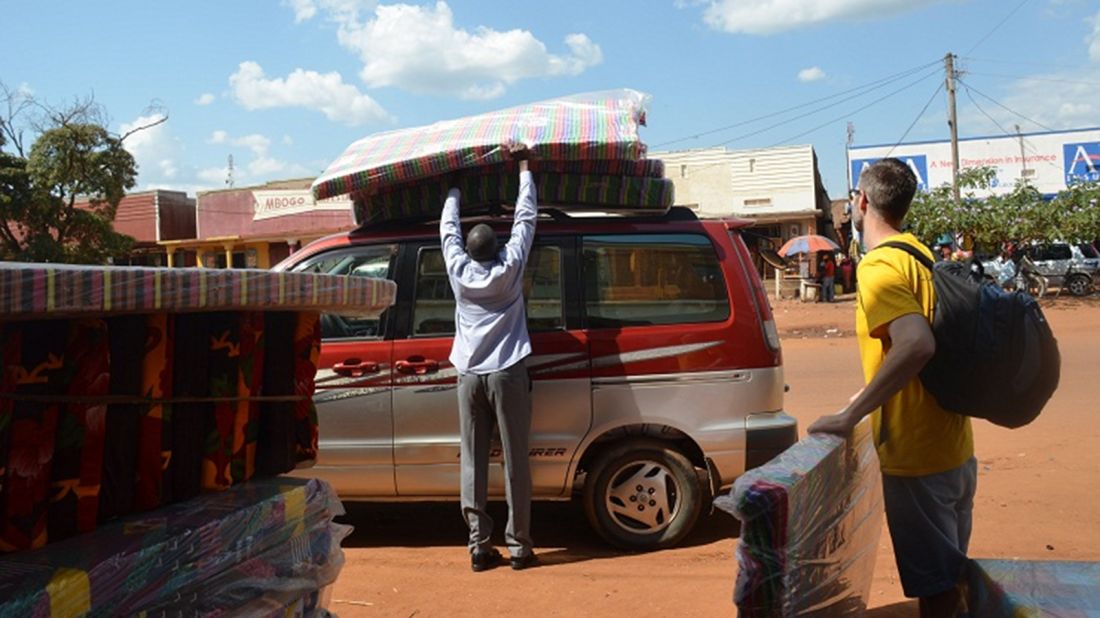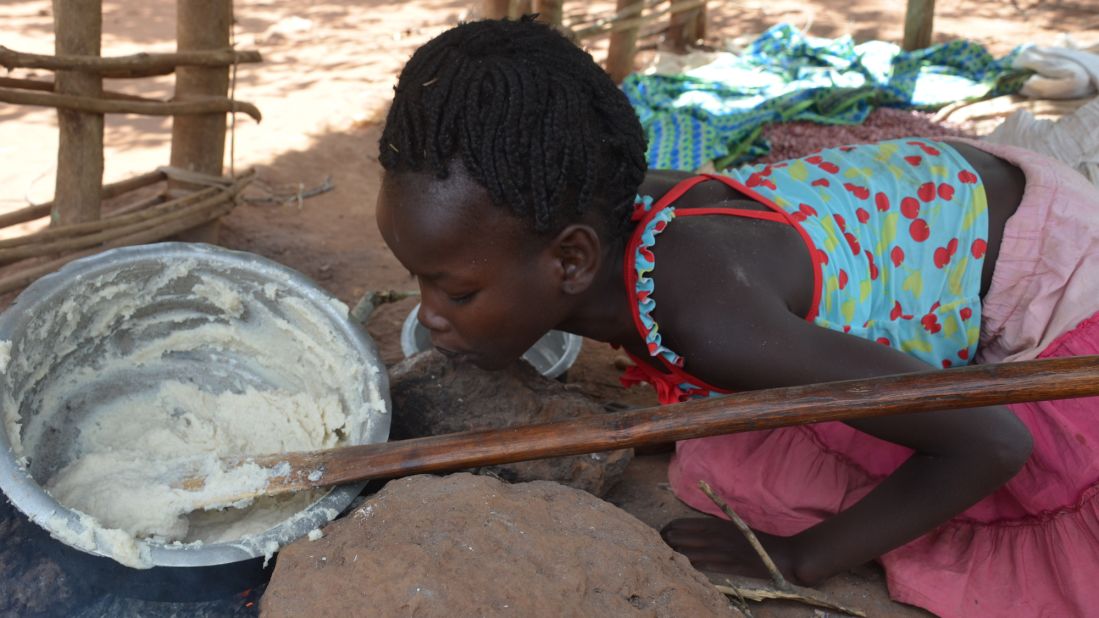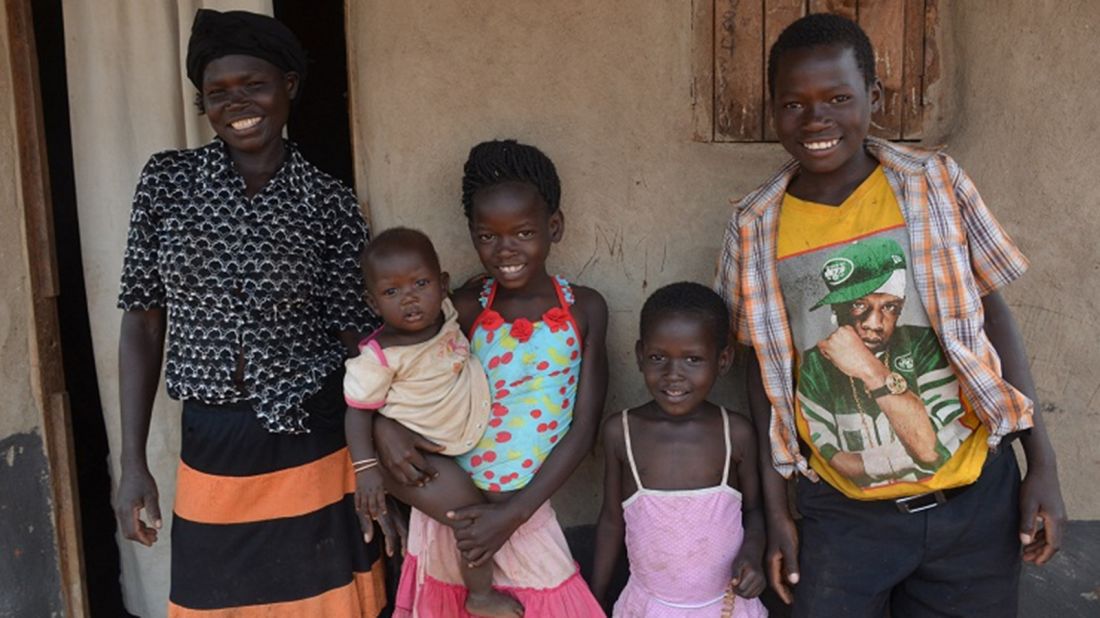 Mata is reunited with her family
The first thing she'll do when she sees her mom, she says, is "hug her."
Soon, Mata and Adam were on a 14-hour flight to Uganda while Jessica and the rest of the family stayed home. Mata had lived with the Davises for a year, blending in well with their other children and adapting to life in America.
Returning her was not only the right thing to do – in the Davises' mind, it was the only thing to do.
The day after landing in Uganda, Adam and Mata traveled to her village. As they approached her home, Adam told Mata that he loved her and was proud to have been her dad for the past year.
When Mata and her mother saw each other for the first time, Adam said, it was like the biblical parable of the Prodigal Son. Her mother rushed toward Mata, scooping her into her arms. They were laughing and crying, overwhelmed with pure joy.
"I've never seen anything like it," Adam says.
Mata was home.
Epilogue
The Davises still speak to Mata via Skype every couple of months. She's back in school in her village and enjoying her new sister. The Wellses have kept in touch with Violah, too. 
Mata and Violah have become friends and have blossomed since returning home.
When asked how she felt since Mata's return, her mother said with a smile, "I'm very, very, very happy."
Violah's mother echoed that sentiment: "I'm very happy and very grateful."
Two of her daughters remain missing, however. Riley, of Reunite, says she has notified the two families in America who she believes adopted them. She has not heard back.
How to Help
The families featured in our story worked with Keren Riley of Reunite to help reunite their adopted children with their birth mothers. Riley, a UK citizen living in Uganda since 2010, established the grassroots organization to help provide services to children without parental care, and to help children who have been trafficked or otherwise lost in the system reunite with their Ugandan families.
Riley has set up a GoFundMe page where she is accepting donations.
"Both families are aware of the truth," Riley says. "They appear to be continuing to live their lives and let the children believe what they've been told, which isn't true at all."
A study from 2015 by the Ugandan government, sponsored by UNICEF, found that Ugandan parents were being "bribed" and "deceived," often with financial incentives, and that the orphanages were complicit.
The report says orphanages don't always properly verify information about children's histories before taking them in. The findings of that study match up in many ways with what happened to Mata and Violah and support what CNN found.
CNN's Kerry Rubin and Ismael Estrada contributed to this report.