October 19 marks the beginning of Diwali, the Hindu festival of lights which across India is marked by colorful but polluting pyrotechnics.
But this year, the country's top court has moved to implement a complete ban on the sale of fireworks in and around New Delhi.
The decision is intended to help improve the Indian capital's notoriously poor air quality – ranked among the world's worst – but will it work?
India's pollution control measures
Temporary solutions
According to a report on global air quality by the Health Effects Institute, air pollution led to the deaths of an estimated 1.1 million people in India in 2015.
Delhi, considered among India's worst cities in terms of air quality, is on the front line in battling these harmful effects.
But at present, the Delhi government's pollution policy is largely reactive, rather than proactive.
Emergency smog-reducing measures, which include banning trucks from the city's roads and closing coal-fired power plants, are only implemented during periods of extreme pollution.
Air quality measurements provided by the Delhi Pollution Control Committee track smog levels across the city in real time.
Those levels are based on the concentration of fine particle matter, known as PM2.5, per cubic meter. The microscopic particles, which are smaller than 2.5 micrometers in diameter, are considered particularly harmful because they are small enough to lodge deep into the lungs and pass into other organs, causing serious health risks.
The World Health Organization considers a PM2.5 density above 25 micrograms per cubic meter within a 24-hour period as unsafe. In Delhi, an "emergency" level is anything above 300. In 2014, 2015 and 2016, the average daily level of PM2.5 was 132.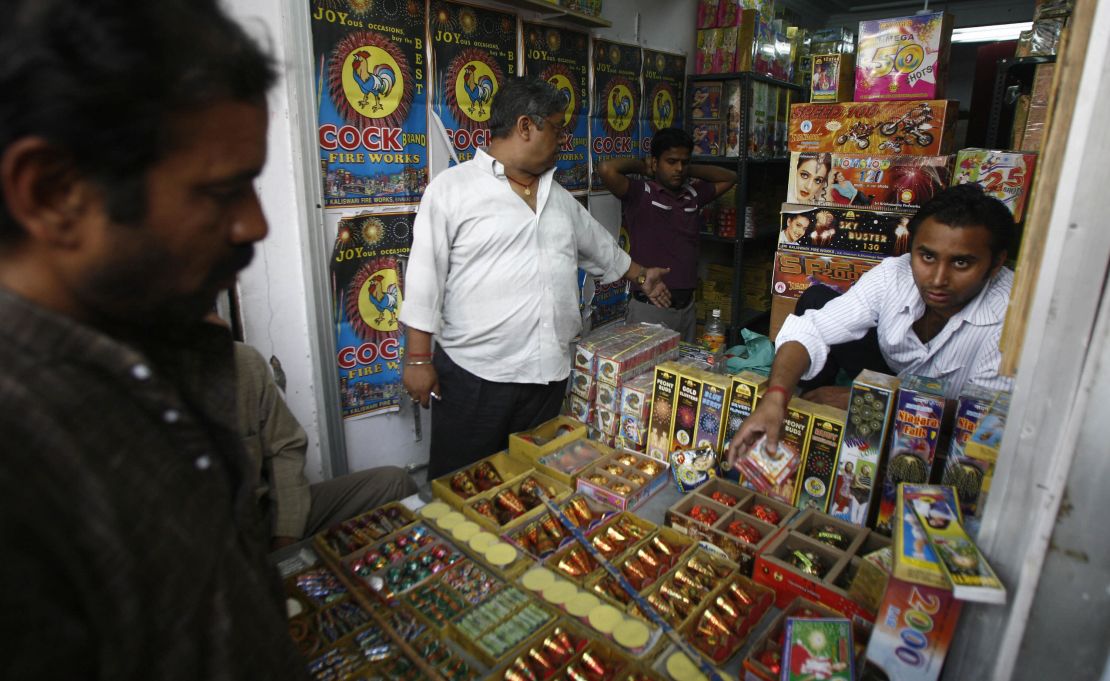 Systemic problems
The sale of fireworks was outlawed last November following a petition highlighting dangerously high PM2.5 levels immediately after Diwali.
The restrictions were eased last month, however, with a two-judge bench of the Indian Supreme Court saying a complete ban would be an "extreme step," according to the Press Trust of India.
Monday's ruling by a larger, three-judge bench reversed that order. But fireworks aren't the only reason behind New Delhi's toxic smog – in fact, aside from periods of intense use, such as Diwali, they don't have much of an impact.
Pollution in India's capital is driven by larger, more systemic problems, such as poor infrastructure and clogged roads.
A report by the Indian Institute of Technology Kanpur carried out in 2014, found that vehicle omissions accounted for 20% of Delhi's annual PM2.5 levels.
Nevertheless, the number of cars on the city's roads has continued to rise. According to government statistics, the total number of vehicles in Delhi exceeded 10 million for the first time in 2016.
In the wider Delhi-National Capital Region (NCR) – a sprawling area that encompasses Delhi, as well as satellite districts in the neighboring states of Haryana, Uttar Pradesh and Rajasthan, and is home to some 46 million people – a lack of effective public transportation has meant that workers are forced to drive to and from jobs in the city, further exacerbating the problem.
In a bid to improve air quality, in January and April 2015, the Delhi government temporarily pulled millions of cars off the roads as part of a car rationing scheme.
But later studies found that while traffic eased during the experiment, potential emissions improvements were offset by an increase in the number of motorcycles and autorickshaws.
Anumita Roy Chowdhury from the New Delhi-based Center for Science and Environment think tank, believes court orders and short-lived restrictions are "temporary measures" and unlikely to provide a lasting transport solution.
The onset of crop burning season
Delhi's pollution is also aggravated by its unfortunate geography.
The landlocked city sits in a natural bowl and is surrounded by industrial and agricultural hubs.
Without the coastal breeze of cities such as Mumbai and Chennai, much of the pollution settles.
Every year, farmers across fertile neighboring states set fire to their fields to clear them for the next season.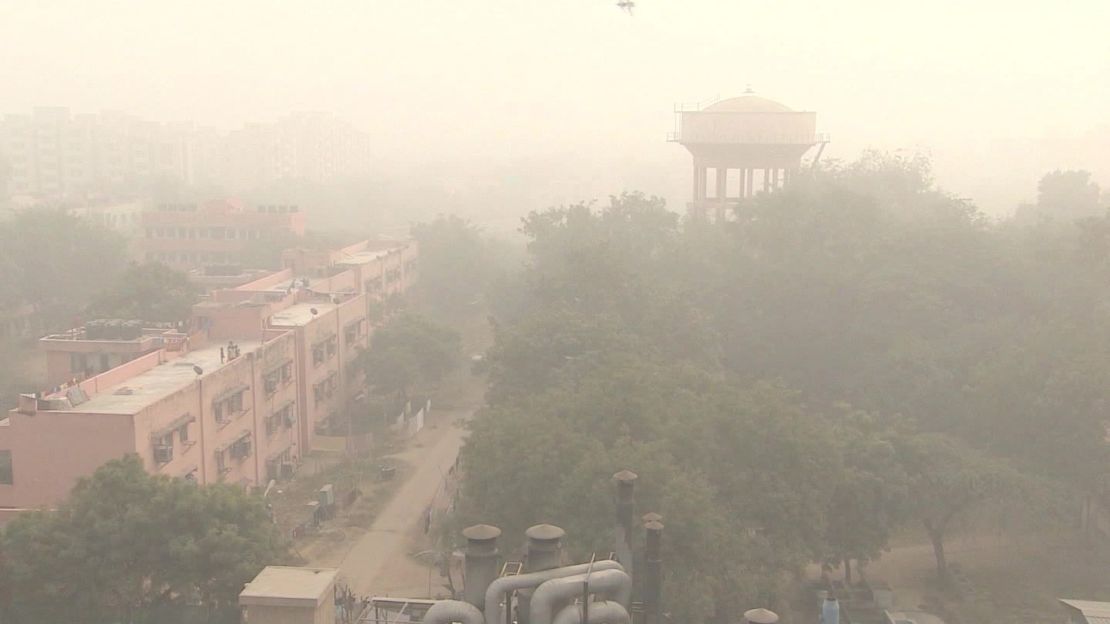 Known as stubble burning, millions of tons of crop residue are set alight and it usually coincides with Diwali.
According to a 2015 study on the socioeconomic and environmental implications of agricultural residue burning, one ton of burning straw releases 3 kg of particulate matter, 60 kg of cobalt, 1,460 kg of carbon dioxide, 199 kg of ash and 2 kg of sulfur dioxide.
Stubble burning was made illegal in the Delhi-NCR and Haryana, Uttar Pradesh and Rajasthan following a December 2015 government order.
However, implementation has been patchy, as highlighted by NASA's real time satellite fire tracker that shows the locations of agricultural fires in India.
"We need to ensure that farmers have access to the machines which allow them to mix the straw with the soil so that it can made into a fertilizer or to convert the straw into biomass," says Chowdhury.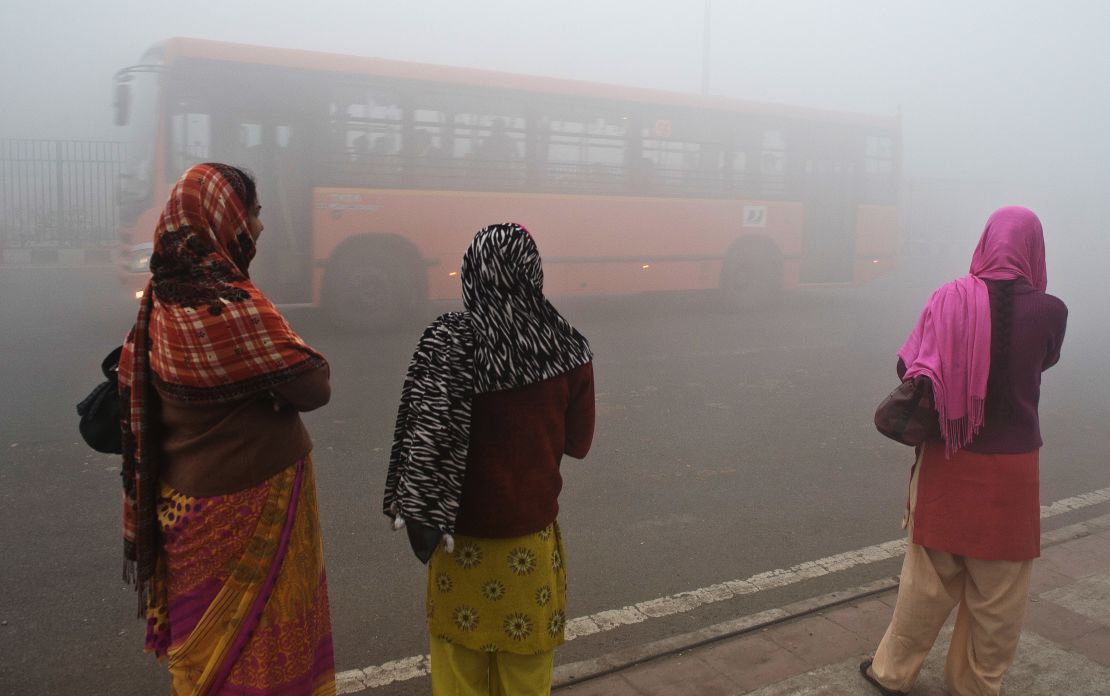 For this the governments need to give proper infrastructure support and financial subsidies to the farmers.
"We're looking at how to scale up the links with the market so that the straw has an economic value, the farmers can sell the straw and it can be used for other purposes," added Chowdhury.
"It is clear what needs to be done (to solve the pollution problem), but the support required to enable the solution needs to be scaled up."