Story highlights
A controversy is raging over the monument's place within Indian culture
Critics allege Hindu nationalists are trying to revise history
The Taj Mahal is India's most popular tourist attraction and its most recognizable architectural icon.
To outsiders, the building is an emblem of India, an impossibly romantic structure that stands alongside Peru's Machu Picchu and China's Great Wall as a true wonder of the world.
But within the country itself, a controversy is currently raging over the monument's place within Indian culture, after it was excluded from an official government tourism brochure.
The recently published 32-page glossy booklet, the title of which translates as "Uttar Pradesh Tourism: Unlimited Possibilities," highlights numerous landmarks throughout the northern Indian state. Yet the Taj Mahal, famously built in the 17th century by Muslim Mughal emperor Shah Jahan, is conspicuous by its absence.
Initial attempts by the state government, which is controlled by Prime Minister Narendra Modi's Hindu nationalist Bharatiya Janata Party (BJP), to downplay the decision as a "non-issue" has done little to quell concerns.
Indian Tourism Minister Alphons Kannanthanam has also dismissed the controversy, stating that the Taj Mahal was "India's pride."
For many, the monument's exclusion is evidence of a creeping Hindu nationalism intent on revising the South Asian nation's cultural history.
"(The omission of the Taj Mahal) is pathetic and petty, but also depressingly characteristic of the party in power," prominent Indian historian Ramchandra Guha told CNN.
"Their xenophobia and chauvinism have damaged the plural, accommodative traditions of the Indian Republic. Acts such as this deepen the damage while further shaming India in the eyes of the world."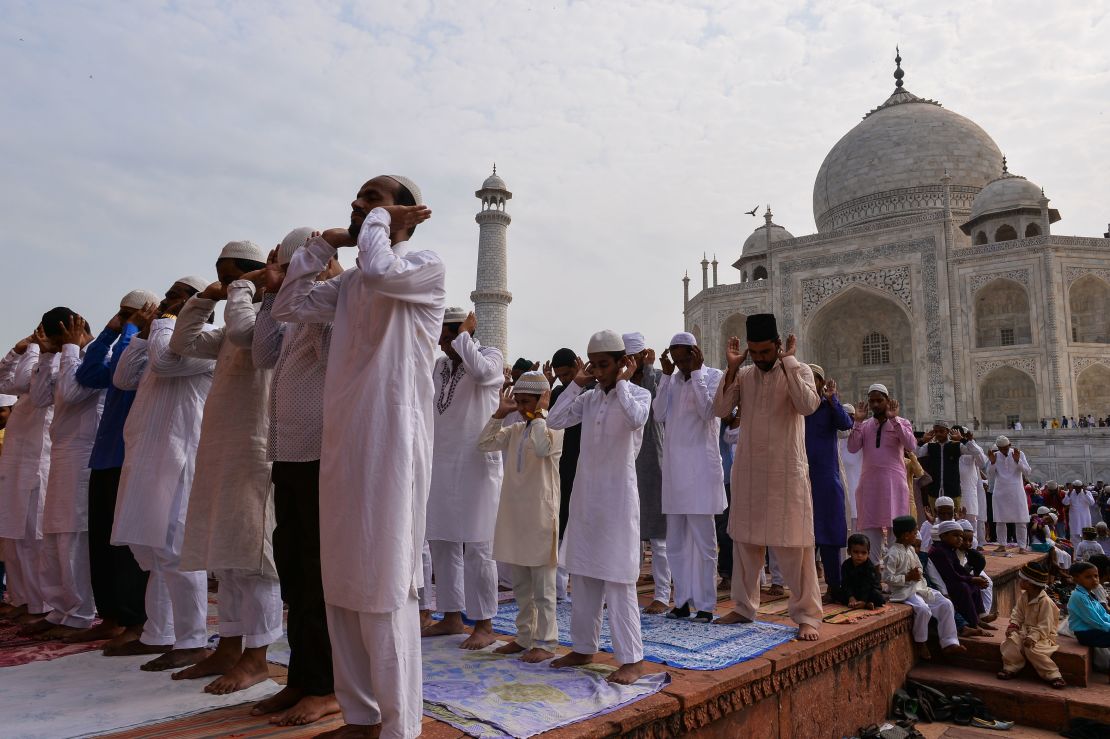 What is Indian culture?
For the BJP's critics, the fact that the Taj is located in Uttar Pradesh (UP) state is instructive.
In March this year, the BJP named hardline Hindu priest Yogi Adityanath as UP's chief minister, after the party won state polls held earlier in 2017.
Since assuming power, Adityanath has repeatedly derided the importance of the famous monument, noting in June that "(the Taj Mahal) did not represent Indian culture," while in July, the monument was excluded from the state's heritage plan budget, with funding instead being allocated to various Hindu pilgrimage sites.
At an event in Bihar in June this year, he announced to applause that foreign dignitaries are now being gifted copies of the Bhagwad Gita – one of Hinduism's most revered texts – rather than models of the Taj and other minarets.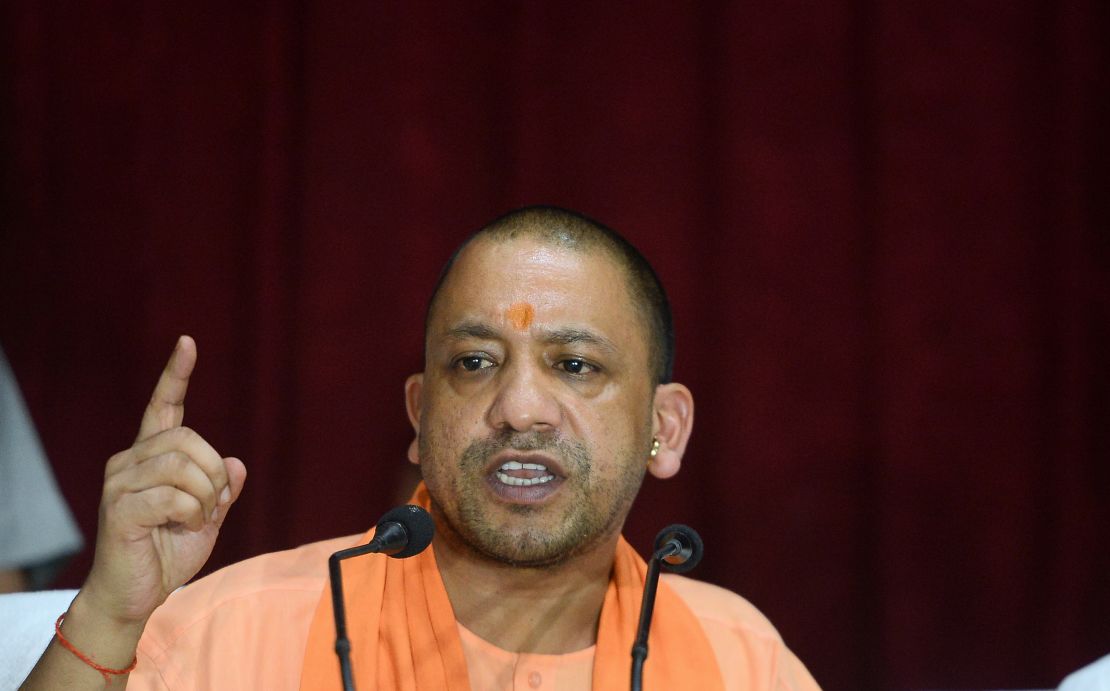 And nor is he alone. Speaking at political rally in Meerut, Uttar Pradesh on Monday, Sangeet Som, a state-level Bharatiya Janata Party lawmaker and ally of Adityanath, reinforced the point.
"Many people were disappointed that the Taj Mahal was removed from the Uttar Pradesh tourism booklet. What history are we talking about?" asked Som.
"The creator of Taj Mahal (Mughal emperor Shah Jahan) imprisoned his father. He wanted to wipe out Hindus. If these people are part of our history, then it is very sad and we will change this history."
The Uttar Pradesh government and Chief Minister Adityanath's offices did not respond to requests for comment.
Critics of the Hindu nationalists have called out their attempts to downplay the Taj's significance, noting that revisionist views are not shared by a majority of Indians.
"The aggression and vociferous clamor of Hindutva nationalists, however, should not obscure the fact that most Indians across the country think of the Taj Mahal with pride – it's never been foreign to our culture, it's always been one of many iconic parts of our common, shared history over centuries," prominent Indian writer and columnist Nilanjana S. Roy told CNN.
"The broader rise in Hindu nationalism has meant that this junk version of history has been more widespread, but it's not so easy for any country to deny centuries of its own history and culture. This rise has also been accompanied by a growing discomfort with these views – many can see for themselves that our history is complex, layered and not so simplistic."
Fault lines
The Taj was built in the 17th century by Muslim Mughal emperor Shah Jahan to honor the wish of his third and favorite wife Mumtaz Mahal, who died in 1631 while giving birth to their 14th child.
It was completed in 1648 and declared a UNESCO World Heritage site in 1983.
It now draws about seven million visitors annually and is India's top tourist site in terms of both revenue and footfall.
Pluralist opponents of the Hindu nationalist movement say attempts to obscure these facts are part of a longstanding attempt to deny or twist India's rich medieval history.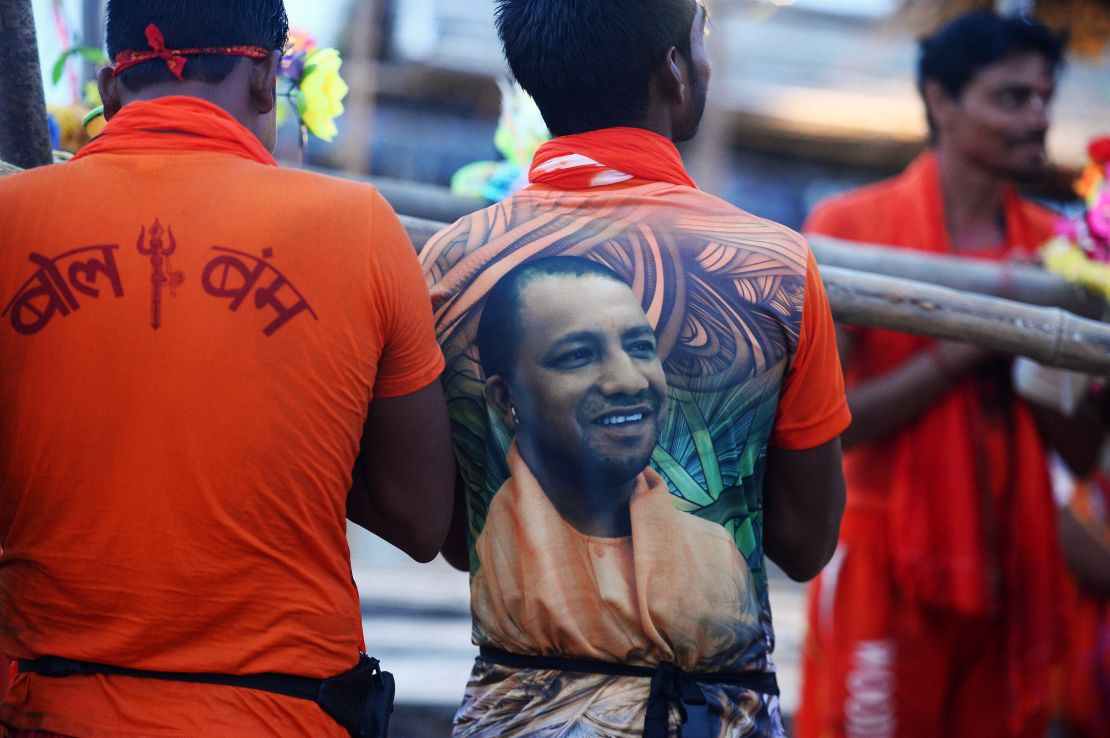 "To think of that period in narrow terms as 'Islamic' – and therefore to be rejected – is divisive and ahistorical. Previous attempts to claim the Taj Mahal as a Hindu temple have been made for over a decade, and this present rejection of one of India's most beautiful and beloved monuments is basically a crude move in an ongoing campaign of religious identity politics," Roy added, referring to an ongoing court case in which a number of Hindu nationalists have alleged that the Taj is actually a Hindu temple called Tej-o-Mahalaya dedicated to the Hindu deity Shiva.
The BJP's backers, however, reject any charge of the party trying to rewrite history or take the spotlight away from the Taj, saying the party's detractors are simply trying to stir controversy where there is none.
Swapan Dasgupta, a BJP member of the upper house of the Indian Parliament, also told CNN that the controversy over the Taj's exclusion from the UP tourism booklet has been blown out of proportion.
"It is an example of someone trying to peddle their idea of political correctness. It has nothing to do with either Hindutva or anything else. The Taj is a magnificent monument and we should celebrate its beauty," he said.