As US-backed forces this week announced they'd ousted ISIS from its self-declared capital in Syria, the fate of the terror group's reclusive leader, Abu Bakr al-Baghdadi, remains a mystery.
Even with a $25 million State Department bounty on his head, Baghdadi has managed to avoid detection from the US coalition, which worked with Syrian Democratic Forces to retake Raqqa.
Baghdadi was first declared the leader of the caliphate in June 2014, after ISIS had made considerable territorial gains in Iraq. Shortly after, the first and only footage emerged of Baghdadi leading prayers at the Great Mosque of al-Nuri in Mosul. ISIS later destroyed the historic mosque.
In early November 2016, ISIS released an audio recording of Baghdadi ahead of the battle for Mosul, in which he addressed ISIS fighters and told them "holding your ground in honor is a thousand times better than retreating in disgrace."
The Russian Defense Ministry claimed in June that Baghdadi might have been killed in an airstrike it launched on May 28 in Syria, but the US military remained skeptical. If Baghdadi were dead, US intelligence would have expected more chatter in ISIS communications and social media accounts, US officials told CNN. But no communications confirming his death were intercepted.
"I really don't know where he is," Lt. Gen. Stephen Townsend told reporters on August 31, in his final press conference as the top US commander in Baghdad, adding he hadn't seen convincing evidence that Baghdadi was dead. "So, therefore, I believe he's alive."
A month later, Townsend's skepticism was validated when a 45-minute audio recording surfaced of the ISIS leader mocking the United States, rallying remaining jihadis against the Syrian regime and insisting that ISIS "remains," despite mounting casualties and the loss of large swaths of its territory.
The recording, which came after an 11-month silence from Baghdadi, "appears to be authentic," Timothy Barrett, spokesman for the US Office of the Director of National Intelligence, told CNN at the time.
US officials previously indicated they believe Baghdadi is hiding somewhere in the Euphrates River Valley, now the last strip of ISIS' territory. It crosses the border of Syria and Iraq.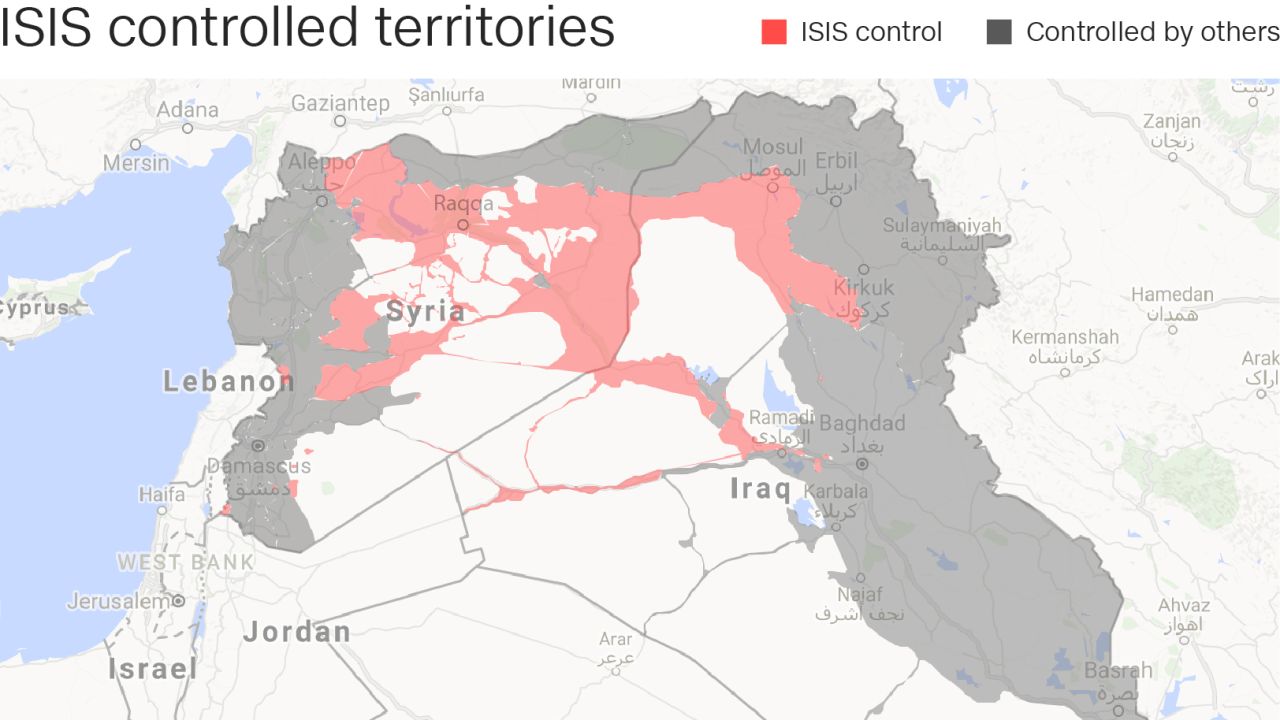 The United States over the summer believed it had an opportunity to kill Baghdadi in an airstrike and "tried to take several shots" at him, according to officials who spoke to CNN. But the self-professed caliph's death was never confirmed.
While Baghdadi's death would be a blow to ISIS and its so-called caliphate, it likely wouldn't deter the terror group from its broader mission, which it often carries out via social media and lone-wolf terror attacks.
CNN's Dominique van Heerden and Barbara Starr contributed to this report.