Story highlights
Room rental platform enjoys fifth straight year of strong growth
South Africa largest market, followed by Morocco, Kenya
Millennial tourists drive up numbers
Room rental giant Airbnb continues to enjoy rapid growth in Africa.
Annual guest numbers more than doubled over the past year from 572,000 to 1.2 million, the Californian company announced in a new report, with active listings up from 62,000 to 100,000.
The figures show a fifth straight year of strong growth from a base of just 6,000 listings and 22,700 guests in 2012-13.
The platform earned $139 million for local hosts over the past year, with average earnings of $1,500 per household.
Hotspots
South Africa remains the cornerstone of Airbnb's business in Africa, accounting for 43,400 listings and income worth $86 million. Guest numbers increased by 143% in the past year.
Tourist hub Cape Town is the most popular city with 17,600 active listings generating $55 million for local hosts.
Morocco is the second largest market, with 21,000 active listings earning $22 million. Kenya ranked third with 5,900 listings earning $3.9 million.
Nigeria is the fifth largest market but showed the fastest growth of 325% over the past year.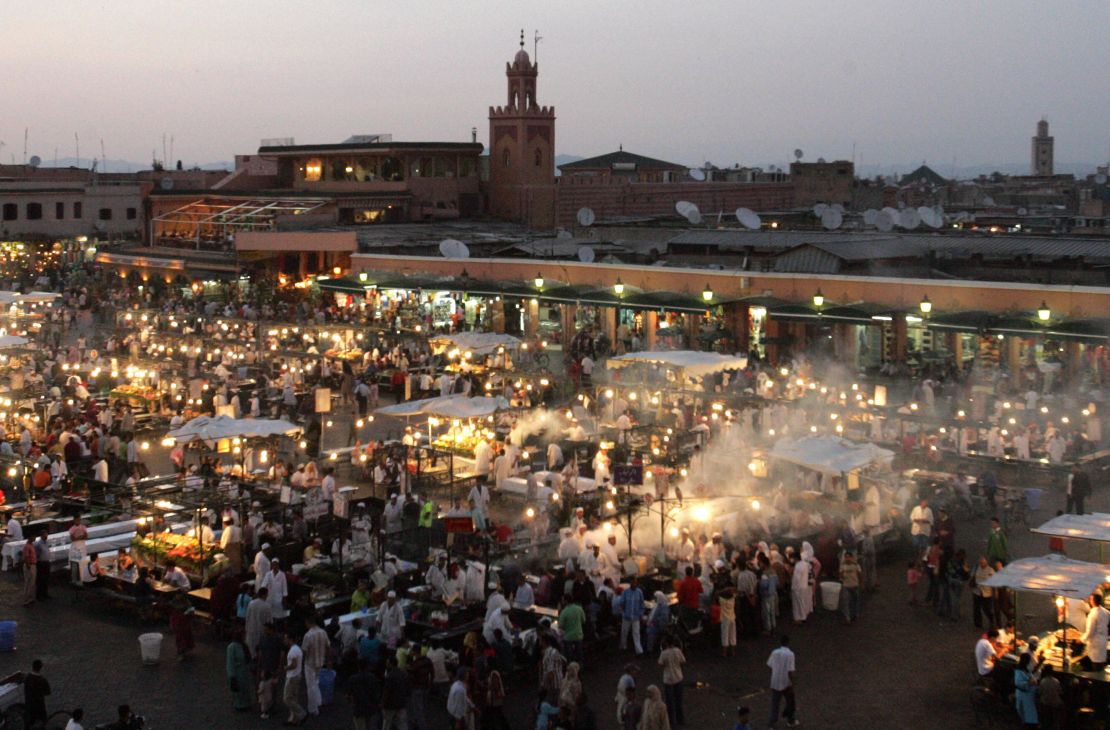 Adventure tourists
Growth has been underpinned by millennial visitors.
Airbnb found that 56% of its guests were aged 18-35 over the past year, compared with 41% in 2013. The company attributes this increase to growing demand for adventurous holidays off the beaten track.
The majority of visitors were Western, with 46% arriving from Europe and 15% from North America.
"These travelers are seeking authentic, local experiences across the continent," said Airbnb spokesman Bernard D'heygere.
The company may have also benefited from favorable circumstances in the South African property market.
"If you look at Cape Town, there is a crunch during holiday season with no hotel availability," says Gillian Saunders, head of travel, tourism and leisure at consultancy Grant Thornton South Africa. "Constraints on the hotel side are a big reason for Airbnb's success there."
Growth prospects
Airbnb is pushing ahead with ambitious development plans in Africa, such as its new "Experiences" service, which offers activities and adventure beyond accommodation.
The company has also signed a partnership agreement with the city of Cape Town that will encompass joint efforts to promote tourism and support marginalized communities.
The platform is likely to maintain its upward trajectory, according to industry experts.
"Growth should be sustainable as long as there is sufficient oversight of what is offered to the public," says Trevor Ward, a specialist consultant for the Hospitality Group in Lagos, Nigeria. "There is still huge growth potential in their main African markets."
Africa remains a minor consideration set against the company's global interests, Ward notes. There are almost as many listings in Paris as in the entire African continent, which contributes just a fraction of Airbnb's income.
But he believes the company's development in Africa makes a powerful statement of intent.
"The market is not important (in financial terms)," says Ward. "Airbnb want to say they have a presence everywhere."