Story highlights
Federer and Nadal each won two majors
Nadal tops rankings, but Federer could still overtake him
Nadal still leads Federer, 23-15
Roger Federer and Rafael Nadal have dominated the tennis season, dividing the sport's biggest prizes between them.
But who has had the best year?
CNN takes a closer look at the numbers to see how the two legends compare in 2017.
Grand Slam titles
Having been written off by many a year ago when he took six months off to let his surgically repaired knee recover, Federer made a stunning comeback at the Australian Open, winning his first major since 2012 by beating Nadal in the finals. The Swiss, who turned 36 in August, continued his fine form at Wimbledon, where he clinched a record eighth title.
While Federer sat out Roland Garros, Nadal won his 10th French Open title in blistering form on the Parisian clay. The 31-year-old Spaniard is the only player – male or female – to win any major 10 times.
One of only three men to have won majors in their teens, 20s and 30s, Nadal ended his grand slam season with a third US Open title.
Verdict: With two majors each, it's a tie. But Federer still has the upper hand when it comes to grand slam titles won with 19, three more than Nadal.
Who do you think had the best year? Have your say on our Facebook page.
READ: Nadal on his "special" historic French Open win
READ: Federer: there were moments I wanted to walk away from it all
Win percentage
Thanks to smart scheduling with long periods of time off to aid rest and recovery, Federer has barely lost this season. His 44-4 run gives him a win percentage of 91.7%, a mark he has exceeded only twice in his long career.
Nadal, on the other hand, has played a full schedule, going 65-10, which gives him a win percentage of 86.7%.
In 1984, John McEnroe put down the best season win-loss record in the Open era, winning 96.5% of his matches with 82 wins and just three losses, which included a record 42-match run that ended in the French Open finals. Federer recorded the second-best season in 2005, when he won 95.3% of his matches.
Verdict: Once again, it's a tie. Although Federer has the better win percentage, that stat would undoubtedly have looked different had he played during the clay court season. Look at win percentage over their entire careers, and Nadal has a slight edge with 82.6% to Federer's 81.9%.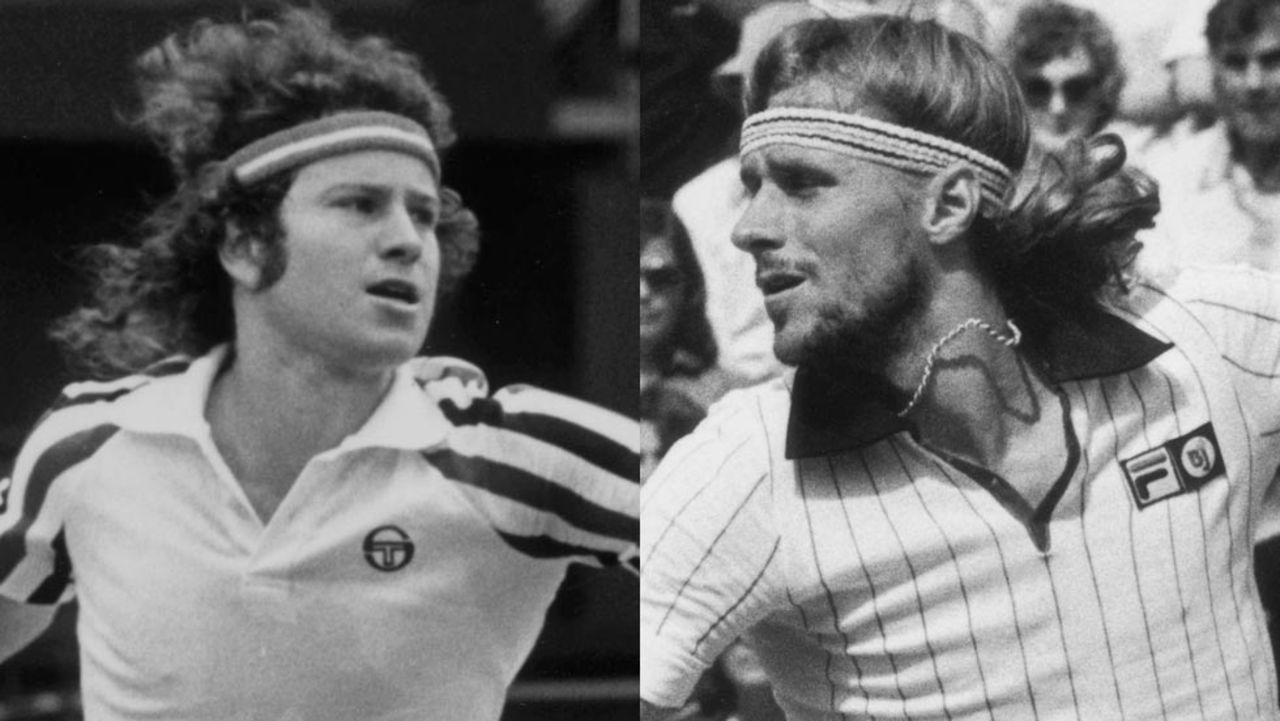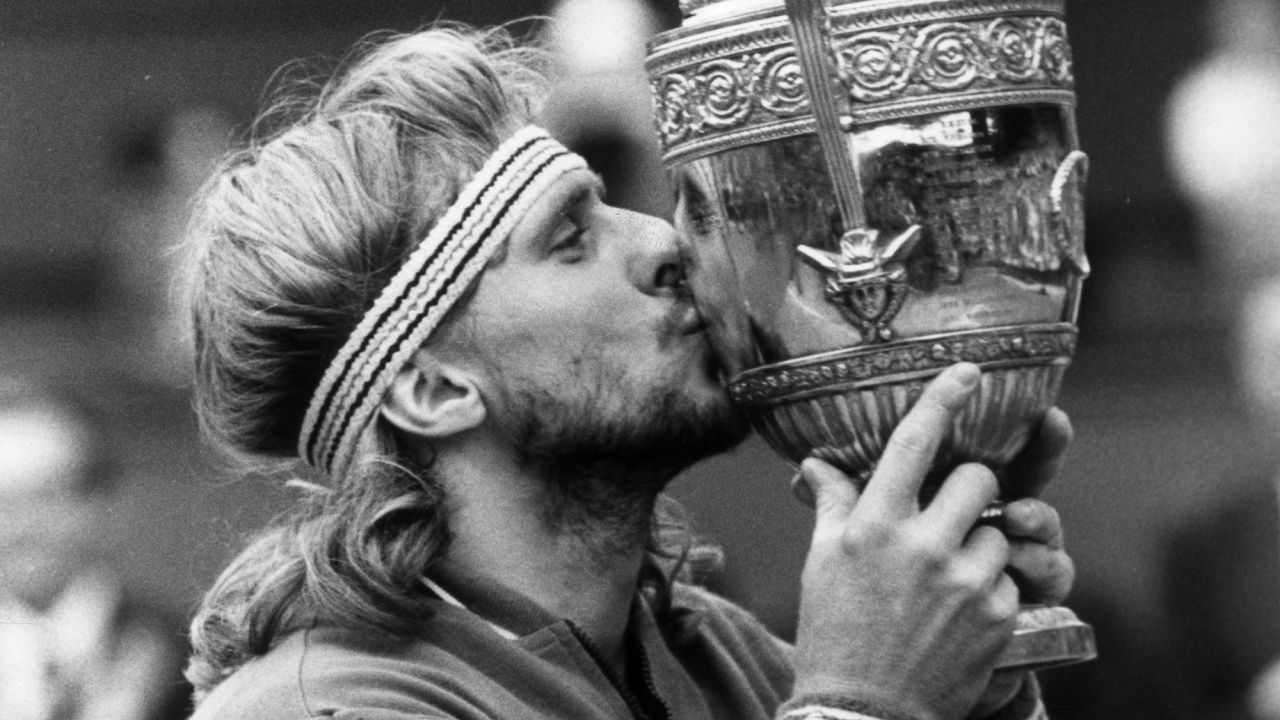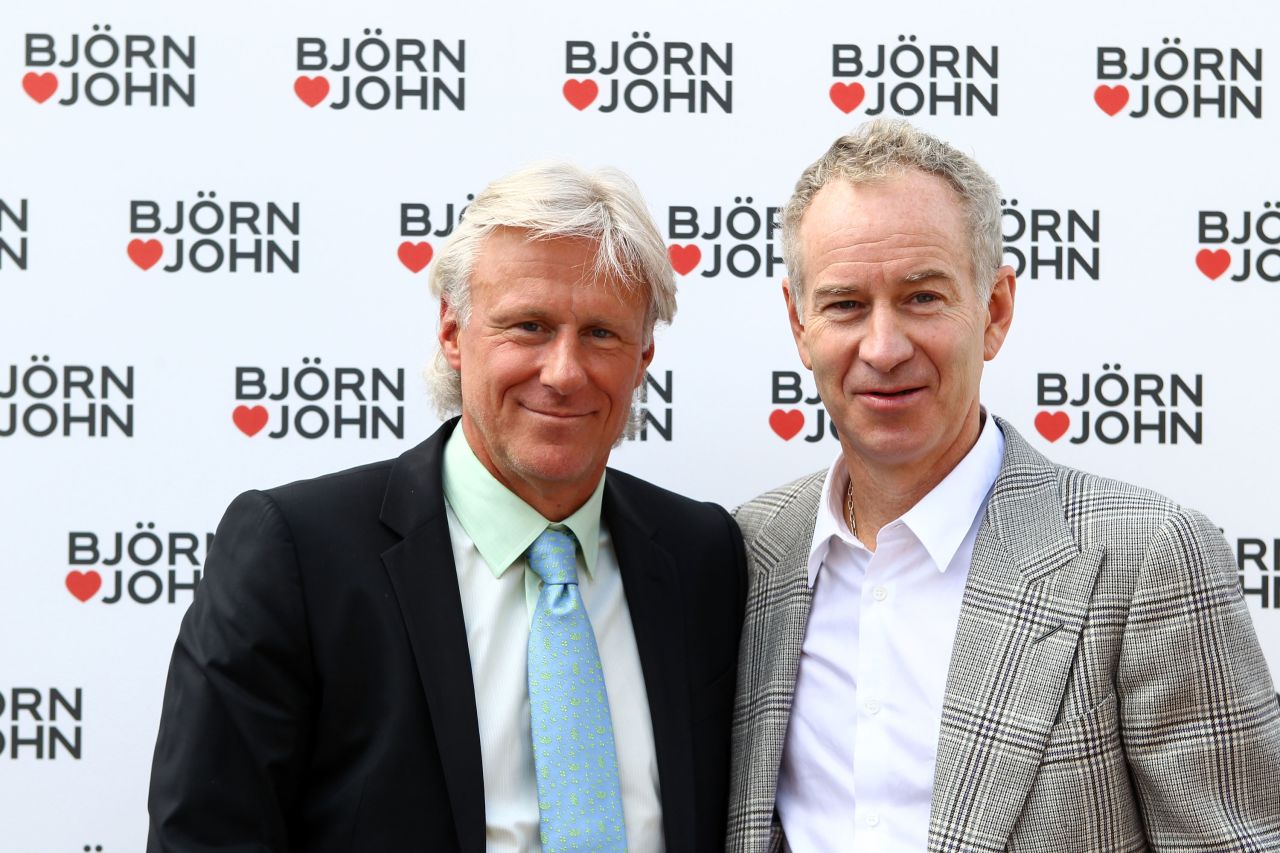 'Fire and ice': John McEnroe vs. Bjorn Borg
Head-to-head
Nadal still has the upper hand in their 13-year rivalry, having beaten Federer 23 times times in 38 matches.
But 2017 will go down as the season the Swiss finally figured out how to play his younger rival: switching to a racket with a bigger head size that helped him to hit with more topspin instead of slice from the backhand side, especially on return, and also serve more aggressively.
His change in tactics has helped Federer win all four matches against the Spaniard this season.
Verdict: Federer wins this one – although all of his 2017 victories against Nadal have come on his favored hard courts.
After beating Nadal in the finals of Shanghai last weekend, Federer admitted his smart scheduling had boosted his confidence.
"I've not played him so much on clay – that's helped me not lose there," Federer said in Shanghai. "That's definitely helpful to avoid the entire clay-court season."
Rankings
With Andy Murray and Novak Djokovic ending their seasons early because of injury, Nadal and Federer are locked in a battle for the year-end No. 1 ranking.
Nadal took over the top spot from Murray in August, his fourth stint atop the men's rankings and his first since 2014.
The Spaniard currently has 10,465 points, 1960 points clear of Federer. Nadal is also No. 1 in the Race to London rankings, which reflects how players have done this season.
Verdict: Nadal wins this one, for now. But there are a combined 3,000 points up for grabs between now and the end of the season at the Swiss Indoors in Basel, Switzerland, the Rolex Paris Masters and Nitto ATP Finals in November.
Federer is a six-time champion at the season-ending event at London's O2 Arena so expect him to do well. Nadal has never won the event.
Prize money
Both men clinched six titles, but Nadal still wins at the bank with 2017 prize money of $12.5 million as he has played more tournaments, compared with $10.6 million for the Swiss.
Verdict: Nadal wins this one.