Story highlights
Hideki Matsuyama is Japan's No. 1 golfer
He'll tee off with Donald Trump and Shinzo Abe
Japanese golf star Hideki Matsuyama is looking forward to a "fun day" when he takes to the course with US president Donald Trump.
World No. 4 Matsuyama, Trump and Japanese Prime Minister Shinzo Abe will tee off when the president visits Japan between November 5-7 as part of his Asian tour.
The game is due to take place at the Kasumigaseki Country Club in Kawagoe near Tokyo.
But Matsuyama, who has enjoyed a fine 2017 with three PGA Tour wins and tied second-place finish at the US Open, promised to keep the conversation away from politics over the greens and fairways, although he has no idea how the opportunity came about.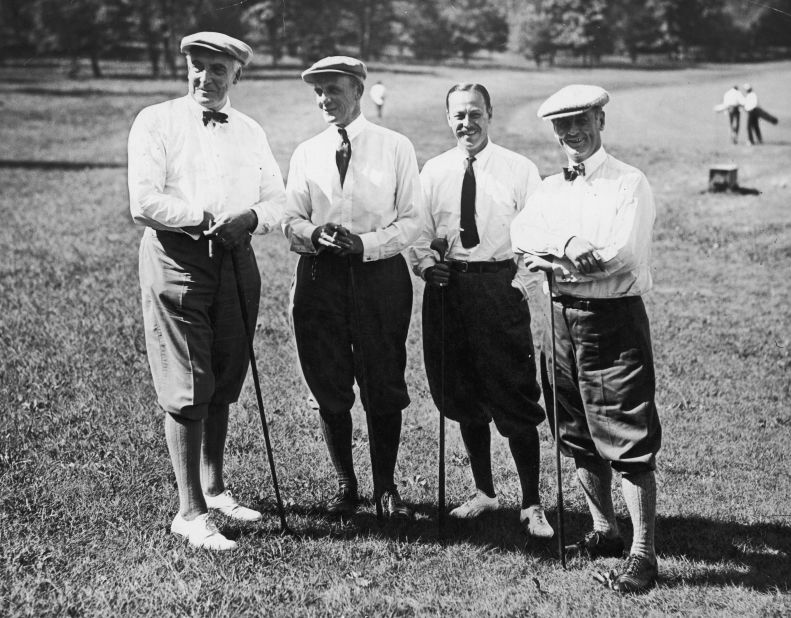 Photos: Presidents take a swing at golf
READ: The search for a male South Korean major champion
"I wish I knew too," he told reporters after day one of the WGC-HSBC Champions event in Shanghai, which he won in 2016.
"But it's an honor to play with the prime minister from Japan and the president of the United States and I am looking forward to it.
"We will have a fun day. I am a professional golfer, not a politician," he added.
Trump has already played with Tiger Woods, Rory McIlroy and women's world No. 3 Lexi Thompson.
Matsuyama, meanwhile, is focused on protecting his professional pride when competing against Trump.
The Evian Championship and Lexi Thompson
READ: Tiger Woods get green light to step up recovery
"I wasn't sure if I'd be good enough," he was reported as saying by the Kyodo news agency.
"I hope to have fun so the day will be engraved on my memory. And I'll do my best not to lose."
Backlash
Ahead of the Masters, four-time major champion McIlory said he would "think twice" about playing golf with Trump again.
"Whenever an invitation or a request comes my way, I don't want to say I jump at the chance, but at the same time, you know, to see the Secret Service, to see the scene, I mean, that's really what I was going for," said McIIroy.
"I mean, there was not one bit of politics discussed in that round of golf. He was more interested talking about the grass that he just put on the greens.
"But, yeah, look, it's a difficult one. I felt I would have been making more of a statement if I had of turned it down. It was not a tough place to be put in, but it was a round of golf and nothing more.
"Would I do it again? After the sort of backlash I received, I'd think twice about it."