Catalonia's deposed leader Carles Puigdemont said he was not in Brussels to apply for political asylum but had traveled to the Belgian capital for "safety" after Spain filed charges of rebellion against him.
In his first public remarks since criminal charges were announced over his drive for Catalan independence, Puigdemont condemned the "violence" and "oppression" of Madrid. He continued to insist his ousted administration was the "legitimate Catalan government."
Puigdemont told reporters in Brussels that his party would participate in elections in Catalonia on December 21, called by the Spanish government after it dissolved his administration in Barcelona last week.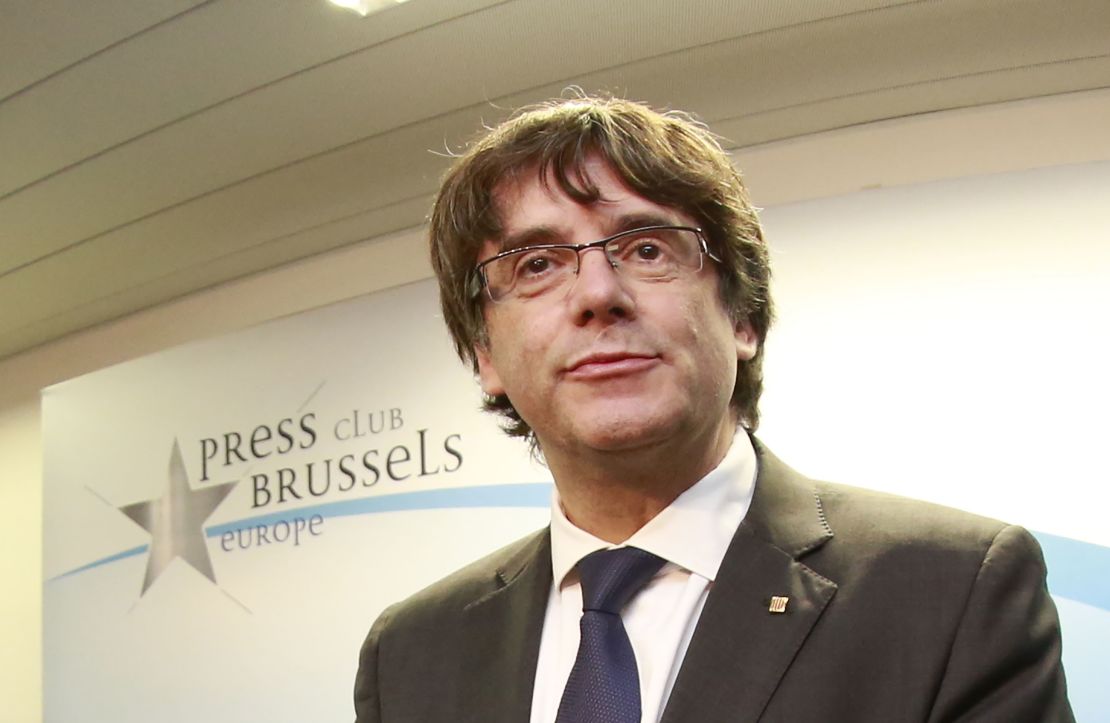 "I am not here to demand political asylum. I am here in Brussels as the capital of Europe," he told reporters at the Belgian press club, alongside other members of his deposed government. "I'm here in order to act with freedom and safety."
Despite the defiant rhetoric, it was clear that Puigdemont and his allies are on the back foot in the month-long standoff with Madrid, which began when Catalonia pressed ahead with a disputed independence referendum on October 1 and came to a head when the Catalan parliament voted for a unilateral declaration independence last Friday.
The Spanish High Court has accepted a complaint against Puigdemont, who is expected to return to Madrid by Thursday when he and other members of his cabinet will face court.
Bail was set at more than $7.2 million (6.2 million euros), which the accused will have three days to deposit.
Thousands of civil servants have returned to work in Barcelona under the authority of the Spanish government, after it imposed direct rule in the wake the independence declaration. The leadership of the secession movement is fractured, with key figures out of the country.
Puigdemont appeared to concede the political reality, warning his supporters of an uphill battle ahead. "To the people of Catalonia, I ask them to be ready for a very long path. We are facing a state that only understands the reason of force," he said.
Court dates set
On Monday, as Puigdemont arrived in Brussels, Spain's chief prosecutor Jose Manuel Maza announced he would seek charges of rebellion, sedition and misuse of public funds against the ousted leader and several members of his former government. The charge of rebellion carries a maximum jail term of 30 years.
The speaker of the Catalan parliament, Carme Forcadell, will be among the first to face court. Judicial authorities summoned her and other MPs to the Supreme Court for Thursday, or face fines.
Puidgemont said his party would take part in the December elections.
"We take the election called for by the Spanish state as a democratic challenge – we are not afraid of them," he said.
Puigdemont called on Madrid to give guarantees it will respect the results, even if pro-independence parties win, and to refrain from violence.
Madrid sent thousands of national police into Catalonia on October 1 to shut down the referendum, which it regarded as illegal. Images of officers firing rubber bullets at protestors, dragging people by the hair from polling stations and restraining elderly voters grabbed attention around the world.
A Catalan crisis
The independence bid has plunged Spain into it worst political crisis since the restoration of democracy in the 1970s. Some 90% voted in favor of independence in the disputed referendum, but turnout was only 43%.
It has also been deeply divisive. Hundreds of thousands of people have protested in Barcelona both for and against independence.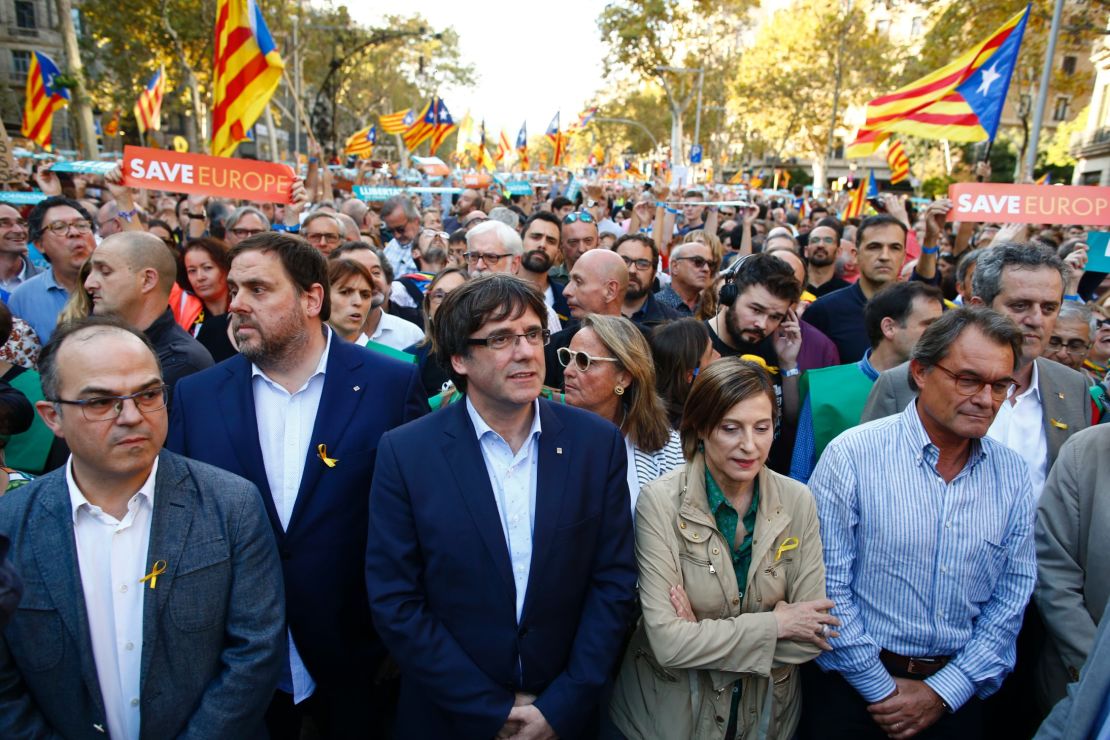 A recent poll that surveyed 1,000 people showed that political parties backing independence would not win a majority if elections were held today.
Pro-independence parties would get 61 to 65 seats in the region's parliament, short of a majority in the 135-seat assembly, the Sigma Dos poll suggests. Pro-independence parties had 72 seats in the parliament before it was dissolved.